New York approves the ordinance that Airbnb's domestic stay is in danger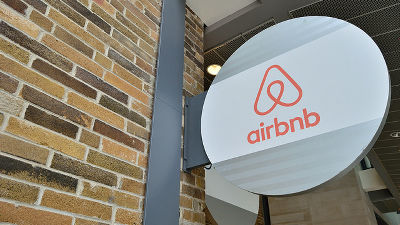 ByOpen Grid Scheduler / Grid Engine

In the Senate in New York, USA, a bill was passed that regulates the sales activities of the private housing service like Airbnb. Although it will be a bill that stops spreading of the new accommodation business that the Internet made possible, especially from the IT industry, criticism of this movement has been raised.

New York State Senate passes anti-Airbnb bill | TechCrunch
https://techcrunch.com/2016/06/17/airbnb-new-york-legislation/

Let Airbnb be: Keep alive an in-demand lodging service - NY Daily News
http://www.nydailynews.com/opinion/airbnb-alive-in-demand-lodging-service-article-1.2673994

The bills "A 8704 C" and "S 6340 A" that passed the New York State Senate are advertisements aimed at "lending a residence for a short-term stay" which is an act that violates the housing aggregation law established for residence in New York City Airbnb and others that make it illegal to sell. The bill passed by the Senate will be sent to the final state Governor of New York and the Governor of Andrew Quumo, who received the bill, will decide whether to sign this bill or exercise his veto I will.

When this bill is enacted and enforced, it will be up to 1,000 dollars (about 100,000 yen) for the first violation and the highest for the third time for those who posted room rental for less than 30 days in Airbnb etc. in New York A fine of 7,500 dollars (about 780,000 yen) will be imposed.

The contents of the two bills that are being discussed can be confirmed at the following link.

NY State Assembly Bill A 8704 A
https://www.nysenate.gov/legislation/bills/2015/a8704/amendment/a

NY State Senate Bill S6340A
https://www.nysenate.gov/legislation/bills/2015/s6340/amendment/a

Mr. Josh Meltzer, who is responsible for New York's public policy at Airbnb, said "Albany"It was disappointing but not surprising that the Parliament of the state capital of New York State (the state capital of New York State) went with the hotel industry at the last minute of the bankruptcy, eviction and foreclosure transactions of the seizure," said TechCrunch I talk in an interview to.

Mr. Meltzer says Mr. Meltzer that the New York State legislature made a strict judgment while approaches such as approving a part of the national accommodation service like Airbnb are proceeding in various parts of the world. "What is this bill It is a bad bill that makes it difficult to pay thousands of New Yorkers, while dozens of governments around the world have indicated that there is a way to successfully regulate home sharing (national holiday), New York also follows it I hope to protect the citizens of the middle class (middle class), "I also commented.

As it is, Mr. Meltzer also says that the passage of the bill in New York State is "outdated", but likewise the voice of supporting Airbnb is raised from Tech Industries such as computers.

Fred Wilson of the venture capitalist said, "Tech is important to New York's economy, but the mainstream New York parliament and the Senate are trying to eliminate this with the worst anti-tech bills A 8704 C and S 6340 A." I am posting a tweet blaming the bill.

Tech is an important part of the NY economy, but@ NYSA_ Majority& Amp;@ NYSenateAre ignoring that with a terrible anti-tech bill A 8704 C / S 6340 A

- Fred Wilson (@ fredwilson)June 17, 2016

Also, as a computer scientist and investorPaul Graham"The New York State Senate is quietly advancing a bill to ban Airbnb, so if anyone wants more democratic judgment please tell Congress that," he said.

The@ NYSenateIf you try to quietly rush through a bill banning Airbnb. If you'd like the decision to be more more democratic, tell them.

- Paul Graham (@ paulg)June 17, 2016

Actor who plays a role of Jobs in the movie "Steve Jobs" and is also a successful venture capitalistAshton Kutcher"Although Tech is the future of the New York economy, the mainstream New York parliament and the Senate are trying to bury them with the worst Anti-TEC bill A 8704 C and S 6340 A," the same as Mr. Wilson I am tweeting comments.

Tech is the future of the NY economy, but@ NYSA_ Majority& Amp;@ NYSenateMight throw it all away away with terrible anti-tech bill A 8704 C / S 6340 A

- ashton kutcher (@ aplusk)June 17, 2016

According to Airbnb's survey, it is said that up to 31,000 New Yorkers will face evictionary or seizure crisis if this bill is actually legislated. Also, since most of the properties in New York posted on Airbnb are for renting a residence or apartment as a whole, most of it will violate the bill, so it will cause great damage to Airbnb's business itself as well It is going to be.