A story that has accidentally swallowed a microSD card containing important data

ByJames Nash

The smallest microSD card in the SD memory card is necessary for saving data by shooting with a smartphone or drone. Although it is a small size of 11 mm × 15 mm, it is necessary to pay attention so as not to lose it, but the man who accidentally swallowed the microSD card containing the data necessary for work revealed the circumstances of the incident

I Swallowed a 64GB microSD Card
http://petapixel.com/2016/06/13/swallowed-64gb-microsd-card/

John Doe is a photographer who accidentally swallowed a microSD card. Doe used to shoot using a female model at the pool one day, but when taking out the 64GB microSD card from the drones after taking a picture, since I had the equipment in both hands, I put a microSD card in my mouth It was. At that time, when she suddenly sneezed, she seems to have swallowed the microSD card that was on her mouth.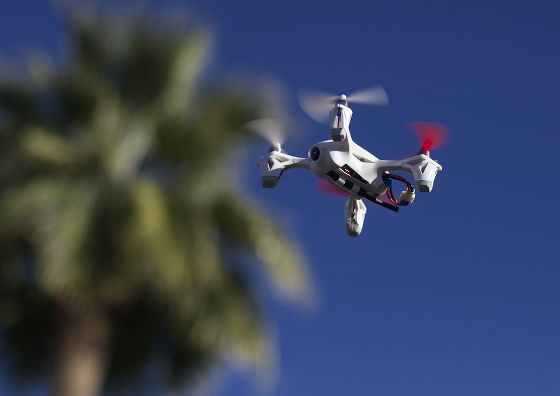 ByAndrew Turner

Although it seems that I do not remember much about the moment of drinking, when I got panicked and consulted with the shooting staff, I came to the conclusion that there are only two choices - "vomiting" or "waiting for nature to come out" It was. First of all, I tried to vomitously forced to retrieve the microSD card, but the microSD card did not come out.

While waiting for nature to come out, Doe went to the toilet with a feeling of being saddened with praying that "Please come out without breaking as you ask," as you asked, "Mr. Doe who miraculously has a microSD card do it I came out of my body. I immediately washed the microSD card and inserted it in the PC, but while microSD card was recognized, there was nothing left in the data, Doe was shocked with a shock.

What disappeared was data for video production ordered from the client, and it seems that a meeting was held at Doe's office where Doe belongs to how Doe's disposal is done. Mr. Doe was not taken out by the flesh, and the client was taken to the shooting equipment as it was that he had never committed a big mistake so far and that data other than the image shot with Drone remained successful He explained that a problem occurred.

After that, when experts took a damaged microSD card, it turned out that the controller inside the microSD card was completely broken. However, since the flash memory part was not damaged at all, I was able to restore the data safely.


ByMartin Bekkelund

Not limited to microSD cards, some people do other work with the SD memory card in their mouth for a while, but there is a possibility of accidental drinking like Doe, so it gets tidy in case or bag It is safer.