A service that professors who are unemployed write their papers instead "UnemployedProfessors.com"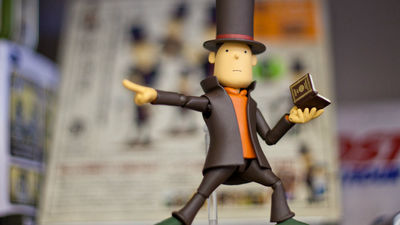 ByRandychiu

At the University of Iowa in May 2016The existence of a contractor who undertakes substitute examination, paper agency proxy, unjust enrollment etc of international students is obviousEarlier than that, there have been services in the United States where unemployed professors write student papers instead.

Buy College Essays, Custom Term Papers
http://unemployedprofessors.com/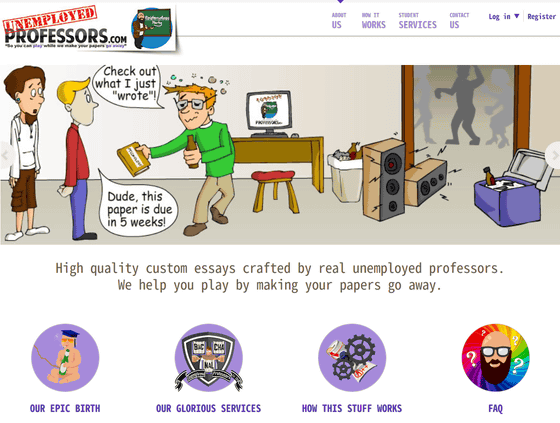 UnemployedProfessors (@ TheUprofessors) | Twitter
https://twitter.com/theuprofessors

The service name is straight "Unemployed Professors". The mechanism is very simple, when you submit a paper or a homework, you can register as a user on this site, leave it to someone who will do it, you are going to a party or OK if you sleep. .

How to buy a term paper
http://unemployedprofessors.com/Howitworks.aspx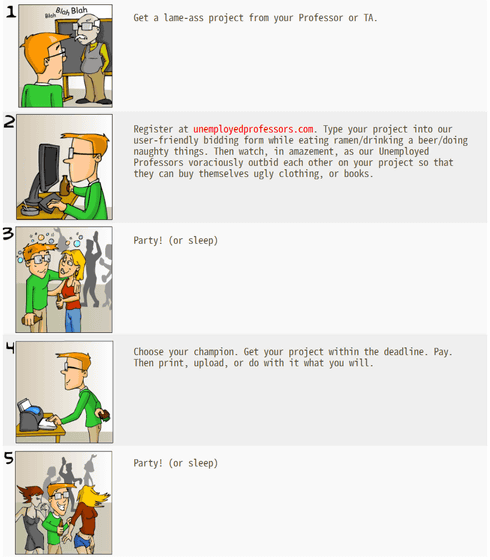 I do not know real or falsehood, but many "professors" are waiting as writing staff. At least, because it will be bald in the round copipage of the paper soon, it is a nice place for this service to make it according to one person by "custom-made". The price is not posted on the site, but it is about 200 dollars (about 20,000 yen). The price seems to change according to the delivery date and price, and the supply-demand relationship between the author and the client.

Meet Our Professors
http://unemployedprofessors.com/Our_Professors.aspx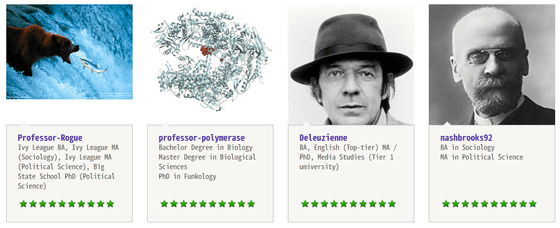 You can submit written papers / homework that you wrote as data as it is or you can print it. Since it is transferred by copyright, I will say that it is okay if you accept it afterwards. There is a question "Is it illegal?" In the FAQ, but "There is no difference, only answers are provided that provide customized research according to your needs."