Haagen Dazs crunchy crunch "chocolate macadamia nuts" which used macadamia nut luxuriously and I tried "Strawberry Banana" which was restored after three years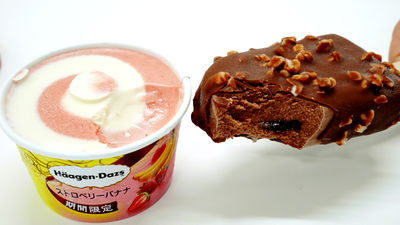 Midsummer days throughout the countryThe temperature has risen at a stretch, and the ice cream has become a season that can be deliciously eaten. At such timing, you can enjoy a combination of rich & creamy chocolate ice and macadamia nuts from Haagen DazsChocolate Macadamia Nut"And a combination of refreshing acidity of strawberry sorbet and flavorful banana ice creamStrawberry bananas」Began selling for a limited time, so I immediately bought it and tried it out in order to surpass the heat with rich ice of Haagen Dazs.

Crunchy Crunch Chocolate Macadamia Nut | Product Information | Haagen-Dazs
http://www.haagen-dazs.co.jp/chocolate_macadamianut/

Strawberry Banana | Product Information | Haagen-Dazs Häagen-Dazs
http://www.haagen-dazs.co.jp/strawberry_banana/

Combination of cacao flavorful chocolate and macadamia nut with a good texture Crunchy crunch "Chocolate Macadamia Nuts" limited release newly from Tuesday, May 24 | Haagen Dazs Häagen-Dazs
http://www.haagen-dazs.co.jp/company/news/2016/04/-524.html

This is a crunchy crunch "chocolate macadamia nut".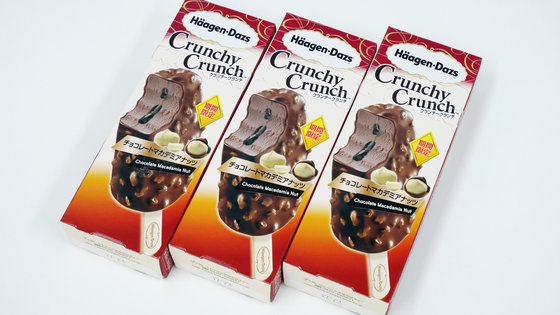 In Haagen-Dazs there are three ice series, Minicup, Crispy Sand, Crunchy Crunch, this is a new product of crunchy crunch that can eat bar type ice.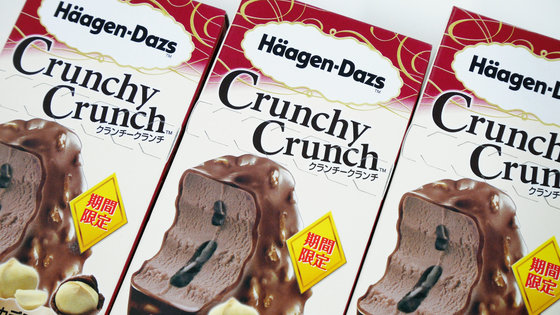 Types of ice creamAs "milk solids content 15.0% or more milk fat content 8.0% or more" ice cream "will be. Looking at the raw materials, milk chocolate coaching, cream, chocolate syrup, fried macadamia nut, chocolate and so on. The content volume is 80 ml, less than the content volume of the mini cup 110 ml, the content amount of the crisp sand is more than 60 ml.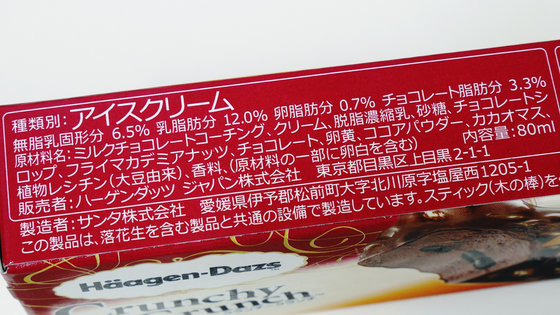 The calorie per chocolate macadamia nut is 296 kcal.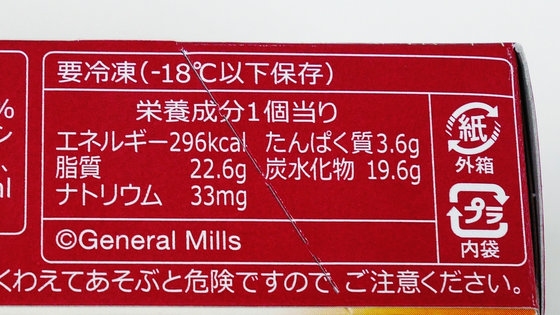 On the side of the box was written what kind of material was used in the ice bar.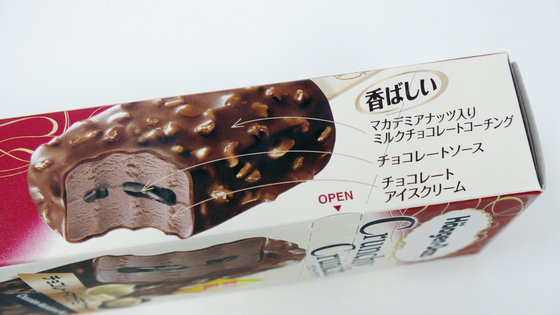 Open the box with a cuckoo ...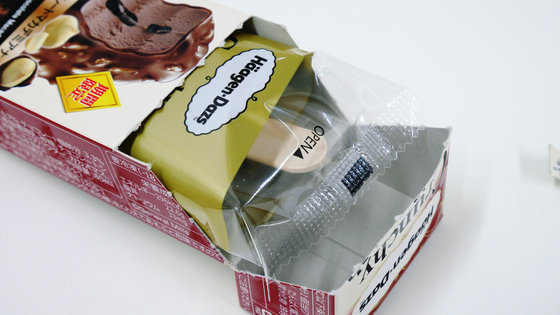 Take out the chocolate macadamia nuts from inside.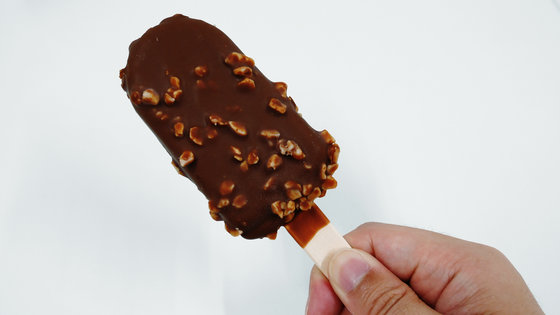 Compared to the iPhone 6 Ice Bar this is about this size.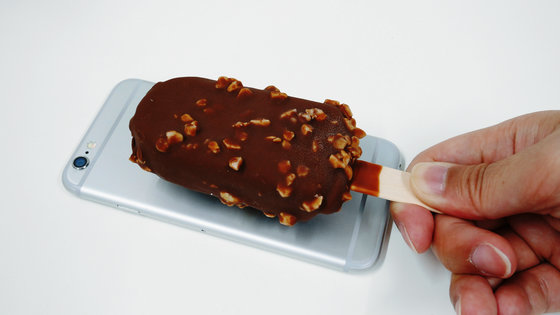 Milk chocolate coating on the surface and a large amount of macadamia nut. Macadamia nut being used is coconut oil roasted carefully in the bass, and the crispy texture is comfortable.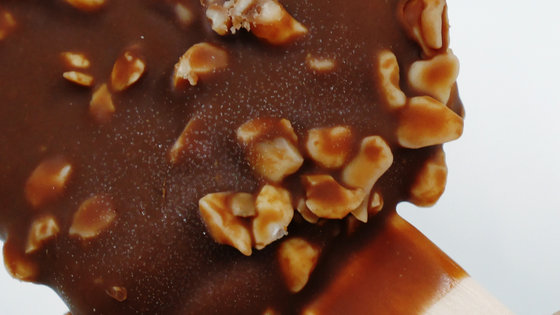 I tried cutting chocolate macadamia nuts before eating and found chocolate sauce melting down chocolate sauce from chocolate ice cream using Belgian chocolate rich in cacao flavor.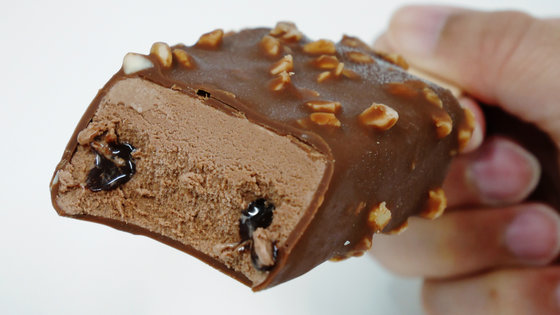 That's why I actually tried it. "Because it's about Haagen-Dazs, I thought that the flavors of rich chocolate attacking like ice came down!" When I tried it, although the flavor of chocolate is certainly rich but sweetness and bitter taste are It is reasonably well-balanced, melting in the mouth is surprisingly smooth, and it is never said to be "persistently rich chocolate taste". Milk chocolate is used for the chocolate coating part so it is more mild and sweeter than chocolate ice, and the crisp texture is good. And macadamia nuts mixed in the chocolate coating are so roasted that the crispy texture is very pleasant and it creates a very delightful texture coupled with chocolate coating. In addition, although chocolate macadamia nut did not feel the flavor of nuts much at the beginning of eating, as you go on eating, the fragrance of nuts accumulates in every mouth, the more you feel the rich feeling in the latter half.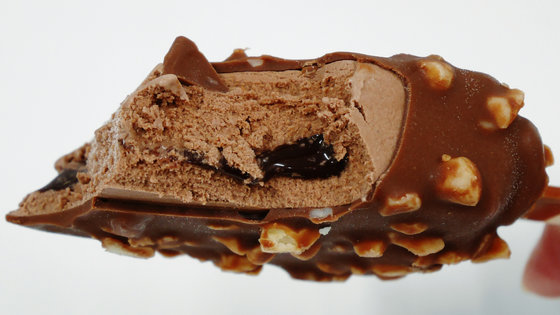 The chocolate sauce felt less when I saw it at first, with the impression that "Chocolate chocolate too much when putting in," but when I tried it I personally saw the best amount.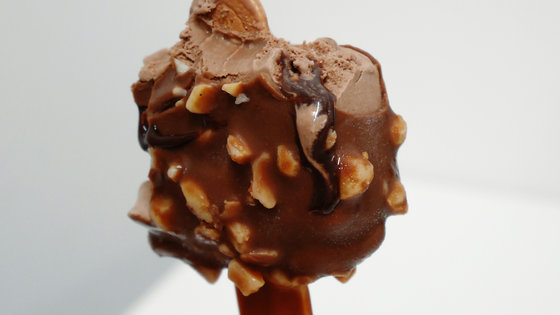 Haagen-Dazs crunchy crunch series latest work "Chocolate Macadamia Nuts" is sold at supermarkets, convenience stores, department stores across the country from May 24, 2016 with a suggested retail price of 294 yen including tax. Because it is "limited time", it seems better to buy the person you care about early.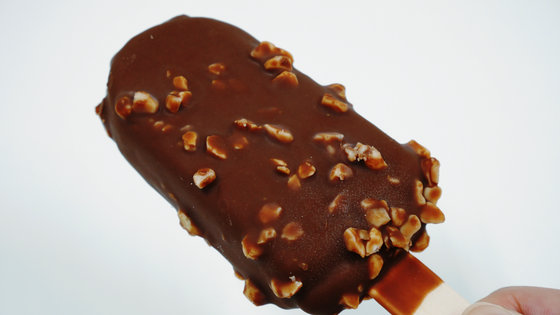 The "Strawberry Banana" of the mini cup is also released from May 24, 2016 same as chocolate macadamia nut. This isWhat appeared in May 2013Has reappeared for a limited time for the first time in about three years.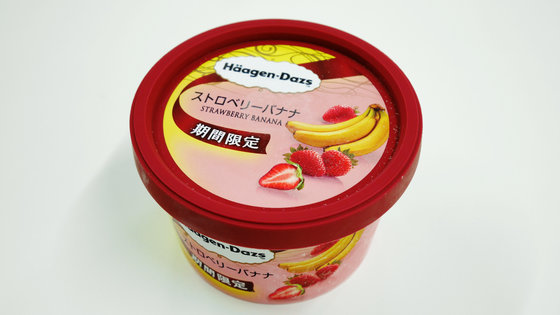 Strawberry bananas are classified as "ice milk" with milk solids content of more than 10.0% and milk fat content of 3.0% or more, with milk solids and milk fat contents less than chocolate macadamia nuts as the type of ice cream comes up. However, fruit juice and pulp are used as much as 46%.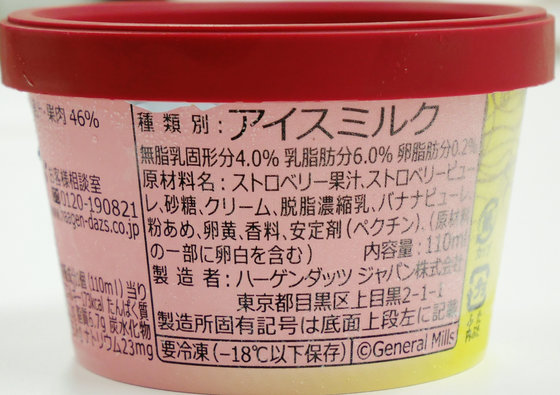 When opening the lid it looks like this. Strawberry sorbet and banana ice cream are swirling round and round.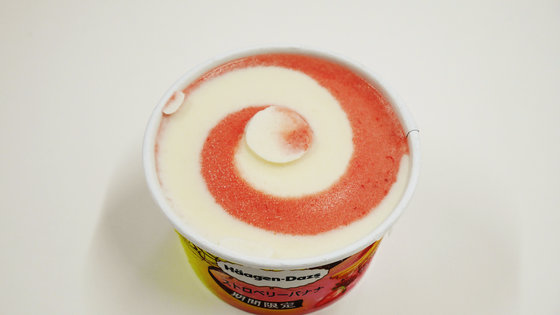 When eating, Strawberry Sorbet has a very strong acidity and sweetness, refreshing fresh fruit is fully opened. On the other hand, banana ice cream is a gentle taste that made use of the banana flavor and milk, a very contrasting taste with Strawberry Sorbet. However, if you eat these at the same time, banana ice cream will catch the acidity and sweetness of the Strawberry Solve too strongly and will create exquisite harmony. Because it can taste fruit ice seeming refreshing flavor and rich taste like Haagen Dazs at the same time at the same time, this is also quite recommended.