'Live streaming eating banana sexy' is prohibited in China


In China, the popularity of live streaming (live broadcasting video) is rising, and it is said that there are more than 200 million registrants. From April 2016, the Chinese government will use violent and sexual content delivered at live streaming sitesStart crackdownI am also prohibited from delivering "live streaming to eat sexy banana" newly.



China bans 'erotic' banana-eating live streams - BBC News
http://www.bbc.com/news/blogs-news-from-elsewhere-36226141

In live streaming distributed in China, 30% to 40% of distributors are students, while 77% of viewers are men. Content has many things that young women talk about their daily affairs to their viewers, broadcast their meals and sleeping scenes, and viewers donate cash to their favorite distributors. The donation is divided between the website and the distributor, but the popular famous distributor gets about 160 thousand RMB (about 2.67 million yen) per month.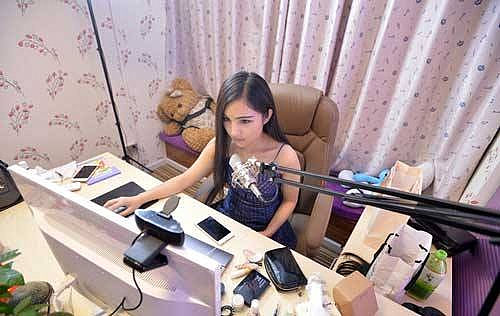 In Chinese live streaming, sexually violent content is blatantly prohibited by the Ministry of Culture. Meanwhile, there are an increasing number of distributors offering content that challenges ahead of regulation in order to increase the number of viewers. One example is "Streaming that women eat bananas are distributed on many popular websites with contents that women eat bananas temptingly". The Chinese government considers such streaming as "sexual content" and announced it as a new regulated object.

In ChinaInternet censorshipAlthough it is laid, it is difficult to monitor live streaming with a conventional filter. As a result, the Chinese government had banned violent sexuality against streaming sites, but we are requesting new website sites to monitor regulated content for 24 hours.

Besides bananas, the new regulations also include content such as "Do not wear stockings or garter belts while streaming". However, there are no criteria such as how to judge the content of "sexually eating bananas", and there is a question that "men can eat bananas" remains. There are users who anticipate "eat cucumber after banana ban".