Succeeded to sell a company that a male who was dropped to 35 companies in hometown entrepreneurs to GM at more than 100 billion yen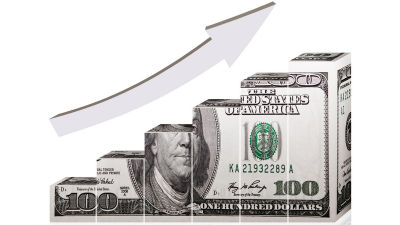 By401 (K) 2012


A male who received a notice of rejection from every company that he / she desires in job hunting will be acquired by a major automobile manufacturer for a billion dollars (about ¥ 105 billion) by a male who co-founded seven years after his abandonment of job hunting I did it.

This 29-Year-Old Entrepreneur Was Rejected by 35 Potential Employers. Now, He's the Co-Founder of a $ 1 Billion Startup. Here's How.
https://www.entrepreneur.com/article/274693

Dan Kang, who graduated from Claremont - McKenna University in 2009, thought that he would like to get a job in the financial industry at the time and entered 35 investment banks and others, but everything was dropped. Mr. Kang at the time said that he was thinking "to make a lot of money to the financial industry". For Kang who failed in job hunting, the road left at the time of graduation seems to be either "to teach English in Korea" or "to work for San Francisco startup" I chose the latter.

The left side of the front row is Kang.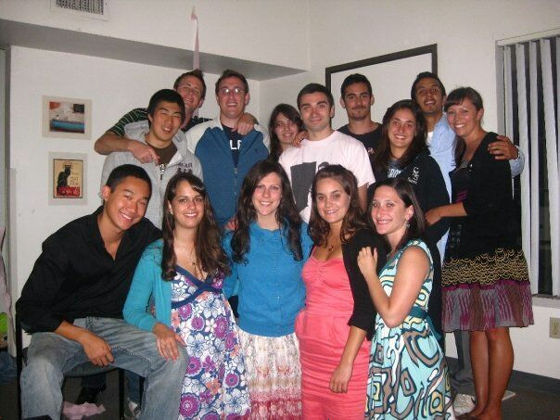 Mr. Kang got a job at startup, partly because of the family environment. Kang said that parents and brothers were all born into a family called entrepreneurs. Kang's mother started real estate business in Seattle in the 1990s when Kang was still a child and because there was still no Google map yet, Kang also wanted to help his mother with his brother He seems to have been working to paste house photos on the map.

My older brother Justin, who was working together with this work, is also a businessman and founded the video platform "Justin.tv" in 2006 after graduating from college. This Justin.tv is a live streaming service specialized in gamesTwitch acquired at Amazon for $ 970 million (about 100 billion yen)It is known as the service of the predecessor of.

After working for the San Francisco startup UserVoice for two years, Kang started her business with the recommendation of his brother. In 2011 we founded Appetizely, a company that produces iPhone applications that will issue restaurant coupons. Mr. Kang, who had made an individual application for each restaurant, received a notice from Apple that "it is not possible to create multiple applications of similar functions and properties, so that it can be put together as one application". However, Kang, who thought that it would not be an attractive app for restaurants if it got together in one application, said that Kan says that in just a few months it has closed Appetizely.

Kan, who folded Appetizely, immediately started a different business. In August 2011, we set up a service Exec that can arrange housework substitution on the Internet. From iPhone application creation to housework substitution servicepivotAlthough it was Kan who succeeded, it was said that the heart was not satisfied. "It was an Exec that started as a service to accept anything about the family, but soon I narrowed the service to the cleaning field, I was successful as a business but I was not able to work with enthusiasm." He sold Exec to San Francisco company Handhy in 2014.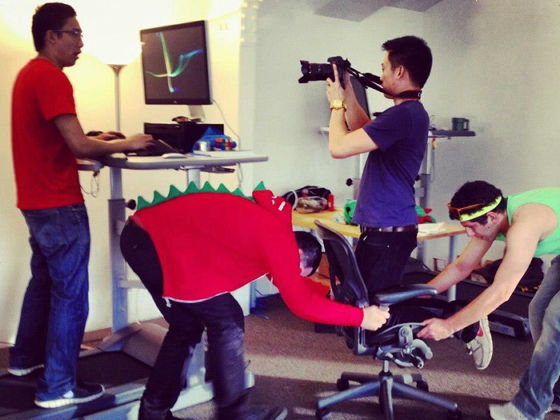 After selling Exec, Kang joins the development project of the automatic driving car launched by Twitch's co-founder Kyle Bogut. As he was intern at Justin.tv and Twitch who was operated by his older brother Justin and Bogut at college time, Kang says he was familiar with Mr. Bogut. When Bogut asked about the technology of the automatic driving car he was warming since his teens, Kang seems to have felt "this is passionate", he developed an automatic driving car with Mr. Bogut in 2014 We established the company Cruise Automation.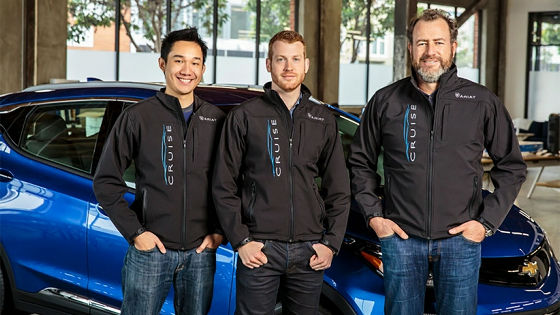 Kang says that after working on Cruise Automation, he said that even though it was late at night, he was in such a way that he was willing to drive mapping cars. Tristan Jeal, who worked together with Exec on the working style of Kang, said, "At Exec, we were running to buy toilet paper as soon as customer's requested, and this experience is also useful in Cruise Automation I wonder if it has been done? "

Cruise Automation developed a kit that can add "semi" automatic operation function such as automatic brake and lane maintenance function by retrofitting to a commercial car. When it was sold as a kit for Audi cars, it was decided to gather attention quickly.

Cruise Automation's semi-automatic operation kit "RP-1" can be checked with the following movie.

The Cruise RP-1 - YouTube


And with respect to Cruise Automation which showed high technical power of automatic driving car development by semi-automatic driving kit, General Motors (GM) of the automaker who participated in the fund raising round changed the original policy, March 2016 Decided to buy over 1 billion dollars (about 105 billion yen) on the 11th. Mr. Kang, who failed to aim for Wall Street with a dream of becoming rich, sells co-founded start-ups at a huge sum of over 100 billion yen, seven years after the setback, to make his dream come true in a different way became.

By the way, Mr. Kang is a co-founder of a company that is acquired by GM for 1 billion dollars, but he still lives in the same house as his mother and brother. "Familiar bonds have brought me to Silicon Valley, without the help of my brother and Twitch members, I will not be present", Kang says.