The training and the "merit" that the 96-year-old elderly sportsman in the world talks about is the world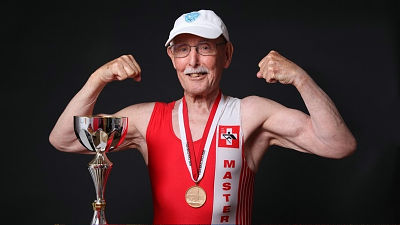 A 96 - year - old British, Charles Eugster retained the world record with 200 meters run (indoor) and 400 meters run (outdoor) events, 60 meters run (indoor), 100 meters run and 200 It is a person who can be said to be one of the top athletes who have a British record of metric run (both outdoors). Youngsters' culture (work) as a dentist once worked as a dentist, why Yugster said that he had not exercised until the age of 90, and what happened to the unexpected merit obtained by it I tell the media "Vice".

The Healthiest Old Person on the Planet Explains How to Stay in Shape | VICE | Canada
http://www.vice.com/en_ca/read/charles-eugster-fittest-oap-on-planet

Mr. Yugster, who currently lives in Switzerland, is a short distance runner like the one mentioned above, and at the same time it is a bodybuilder, a speaker, a writer, a boat player, a wakeboarder, and an entrepreneur who produces apparel for older people . Yugster, who is acting to resist the age and death that comes creeping, but in fact the body is also changing "rejuvenation".

Mr. Yugster said that he was able to win the European championship with his 18-second time at 60 meters in the athletics tournament held in 2016. Although it did not reach the world record of 14 seconds 28, 96-year-old Yugster who secured the lead from the early against German of 90 years old and Italian of 99 years, is a muscle · ham of the calf I ran through the goal line while still having trouble while strings stuck.

Mr. Yugster started sports at the age of 87 when he felt his body began to decline and that was the trigger. Mr. Yugster, who had a stupor of Buyeobuyo and was unable to put up with weakening muscles more and more, joined the local bodybuilding club and hired a former world champion's bodybuilder as a personal trainer and began to train himself That's right.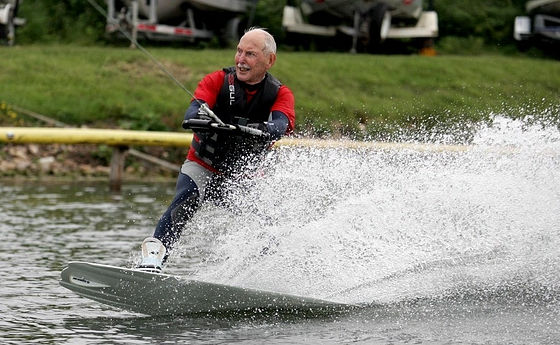 Thanks to that, Yugster does not feel aged anymore, just as if he feels like 60 years old. Yugstar who says that it is great to train your body had been bothered by a bad cold in the past, but after training the body, it got better and he got better, and twice in six years from the age of 90 He seems to have not caught a cold.

The effect of strengthening the body, Yumi Star 's "libido(Sexual desire) "also affected.

Yugster tells about the event that symbolizes it. One day, Yugster who was called to a personal trainer at the gym asked the trainer "I thought that libido became stronger?" Puzzled Yugster said "I do not want to talk about such things, it's a private issue", but the trainer will suffer. And finally Mr. Yugster lost to the trainer's patience, "I can not help it, do not tell anyone, I will teach you great things from now. Since I began to start this program, I'm quite" a white one " She seems to have confessed "under the hair I was supposed to be" brown things "began to grow!

Yugster, who totally regained the symbol of "youth" said, "Even if you are 90 years old, you can make a body that turns a 70-year-old girl back on the beach," you can make a youth It seems to embody that you can regain. About food that supports Yugstar's body, he said that "diversity is the key". It seems that we are drinking Protein Shake for breakfast as protein synthesis declines from younger age as we get older.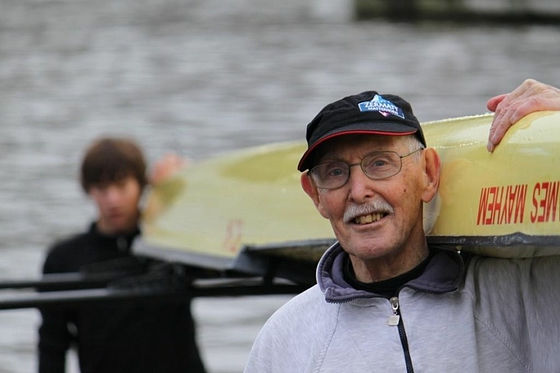 Though such Yugster, it seems that there is an objection to refraining from fat. "Even before this time, I went to Fatty Trip (Debushing)," Yugster said the existence of "low-fat yoghurt" lining up in supermarkets and the like is not allowed, "Food pyramid"The idea that little fat and meat is present at the top of the body and carbohydrates at the base is rude, fucking," politely speaks extreme thoughts. In addition, "The destination where nutrition has arrived is this situation of obesity spreading, can you imagine that the hunting people eat low-fat yoghurt? I will tell you one more, fatty food strongly sexual desire I am talking about energetic contents.

Unfortunately, Mr. Vice's deputy has been lost 15 years ago, I was talking about sexuality, but are you still asking for a lover? "For the question," Yeah, but now I have plenty of things to do and I do not have time.I also registered to a service that will introduce my lover, but I will introduce you anywhere in the 70s! It is more than a generation aged Reply. When asked about the reason, "The age group of 70 to 100 years old has been forgotten by society, either from society, from medical care, from academia, I can not find a job, I can not find a job. I can understand even though there is no target program for over 70. Although it is in Japan, the treatment of senior citizens in the present is terrible, "the elderly is located I am feeling out about the painful situation.

And Yugster said, "Leaving work at retirement age weakens older people, I call this rather" unemployment without choice. "I feel angry , People are ignoring the old process.While now society recycles everything but only old people are not recycled Our expiration date is 65. After that they are piled up like garbage It will continue to receive scientific treatment, it is like our society has drained the experiences, productivity and talent of the elderly into the toilet, work is given to the elderly In order to become creative, I only wait for it to become sick as a daze, this is a world problem, I have to change, "he says.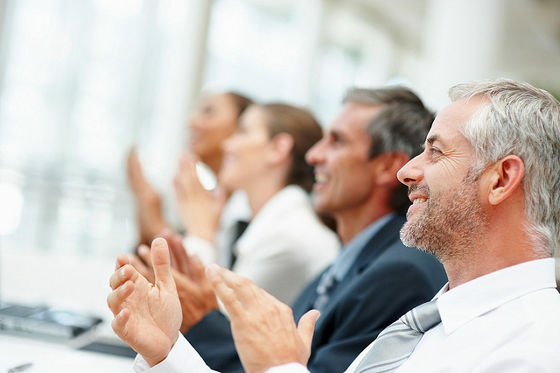 ByTec_estromberg

Mr. Yugster said that he is active with the goal of setting up a vocational training program for the elderly. In addition, Yugster who says "old clothes are hido things" is also aiming at launching the apparel brand for the elderly. Yugster, who has witnessed World War II, the US Cold War, and the Great Depression, is advancing young people to "seek out their talent and continue learning" and advice. And I recommend that you do not stick to only one job in your life, to experience various work, the present society is the entrance of the digital era, no one knows what the future will become, and a lot of experience We advise to advance the utilization of elderly people who have accumulated.

Finally, Yugster, who was asked about short distance traveling, talks about a challenge to "100 meters sprint" that is longer than a 60 meter run. Masters class world record of 100 years old and over now is the time of 42 seconds 22 that Mr. Miyazaki Hideyoshi, a 105-year-old Japanese, has, but Yugster is aiming for this time challenge. It is said that the age of the two together exceeds 200 years old, "It will be interesting," Yugster said.

Running when Mr. Miyazaki made a world record is contained in the following image. In the movie, like the Usain · Bolt after the record is achieved, there is also one act of showing "pose shooting a bow".

105-year-old Hidekichi Miyazaki has set a 100-meter world record, Issues a Challenge to Usain Bolt - YouTube


And to Mr. Miyazaki such interaction that real Usain Bolt player responds on Twitter was done.

S / o to 105 year old Hidekichi Miyazaki of Japan hold hold the record for the oldest sprinter to compete over 100mPic.twitter.com/9 Yq 3 M 2 q MhS

- Usain St. Leo Bolt (@usainbolt)September 24, 2015