I went to "kiri cafe" where I can eat the original menu incorporating kiri's cream cheese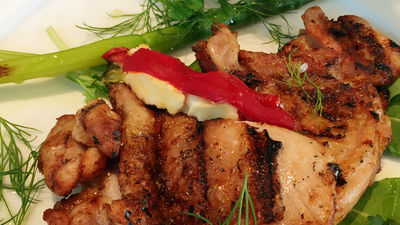 Milk and fresh cream made "Kiri cream cheese"Was born in France, it will be 50 years in 2016. In commemoration of this, you can experience the charm of kiri cream cheese and the world view "Kiri café"Opened for a limited time. Because it was that there was also "kiri café original menu" only here, I went to eat.

Introduction of kiri café | 2016 Kiri Special Site | Bell Japon
https://www.bel-japon.com/kiri/treat/cafe/

"Kiri café" became "Royal Garden Cafe Aoyama" located along the ginkgo trees in Meiji Jingu Gaien. It is less than 5 minutes on foot from Gaienmae Station on the Tokyo Metro Ginza Line, and it is about a 10 minute walk from Aoyama 1chome Station on the Tokyo Metro Ginza Line, Hanzomon Line and Toei Subway Oedo Line.


There was a sign of "kiri café" on the letters of "Royal Garden Cafe".



Terrace of the store In front of the seat is a character of big "kiri".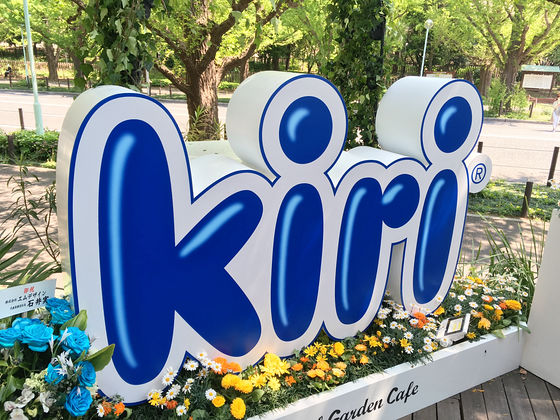 The collaboration period is about one month from April 15, 2016 to May 12, 2016.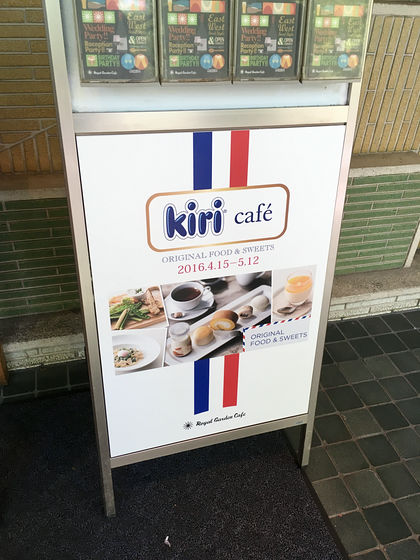 When passed through the store, the table was also kiri café specification.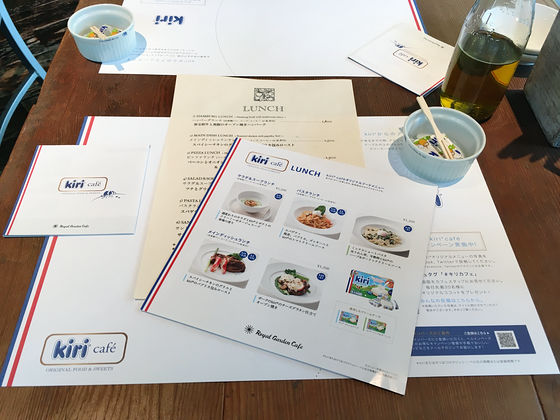 This is the original food menu for lunch. "Salad & Soup Ranch" (homemade bread · coffee or tea included: 1200 yen including tax), "Pasta Ranch" (with homemade bread salad · coffee or tea: 1200 yen including tax), "Main dish lunch" (homemade bread · soup · Coffee or tea included: 1500 yen including tax). Two kinds of menus are posted in each of pasta and main dish, but because it is a change depending on the period, it does not mean that you can choose either.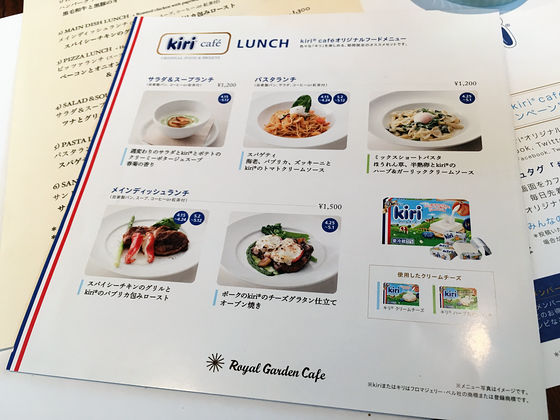 The sweets are "eS koyama plate" kiri No.5 "(2000 yen including tax)" and "Fromage Pudding ~ Mandarin Orange ~ (1000 yen including tax)". All with coffee or tea. This time I ordered "main dish lunch" and "eS koyama plate".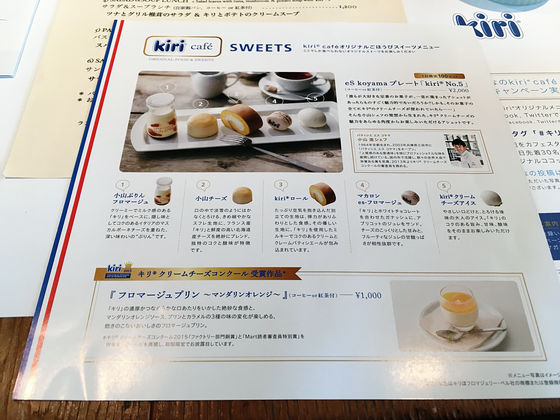 There is one cream cheese on the table from the beginning, but this is "Amuse" until the meal comes.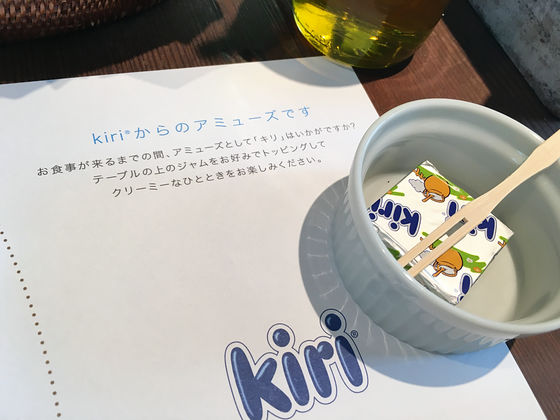 Jam is prepared so you can eat it by chopping as you like.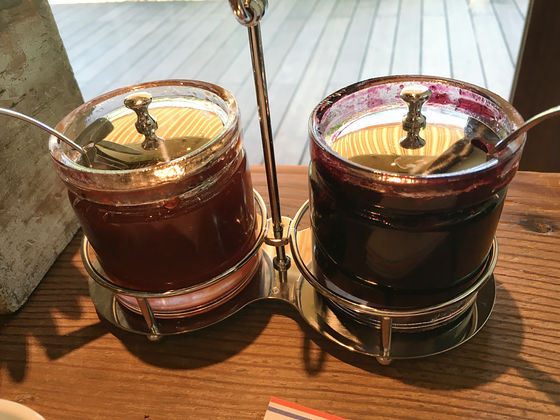 I have not had much experience in making jams on cheese, but as sweetness of fruit is added to cream cheese which feels creamy sweet though it is slightly salty, it seems to be eating dessert. This was a bit of a surprise.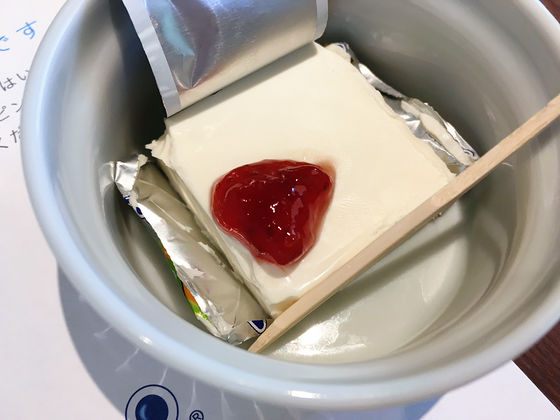 There was a little time and the main dish lunch came.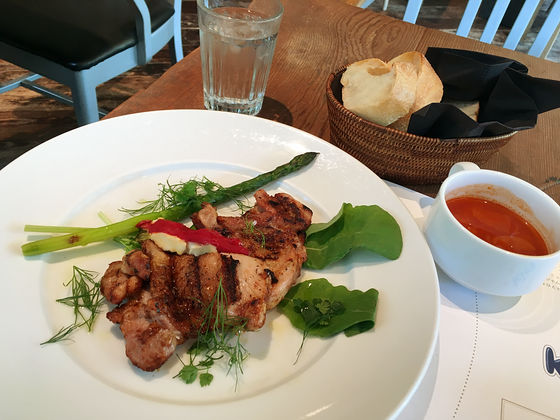 The main dish "Spicy chicken grill and kiri paprika wrapped roast". Chicken was soaked in Cajun spice (marinated).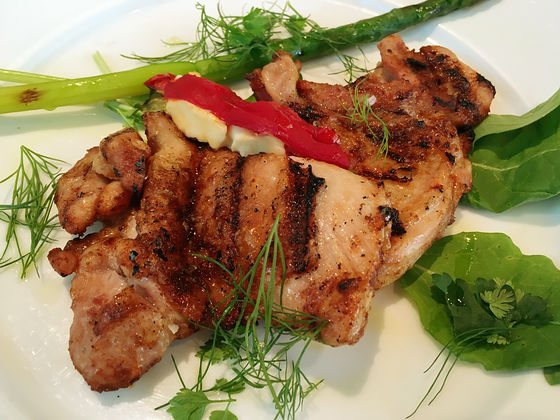 Red paprika is packed with cream cheese and roasted.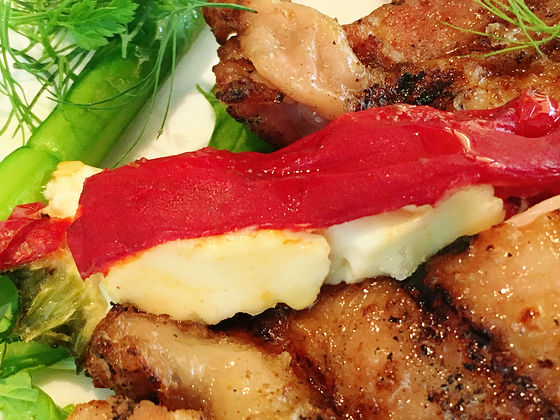 I cut cream cheese together with paprika and put it on chicken and tried it. The roasted cream cheese is melting while maintaining its shape, so it felt like I was eating chicken steak baked chewy across the cheese, tightly intertwined with the chicken that smeared the spice taste. Despite being fragrant, it tastes like to complicate "creamy cheese" or "mellow". Until now, cream cheese was often eaten alone as a wine, or put on crackers, but it was well understood that even if you put it in a dish, it shows great power .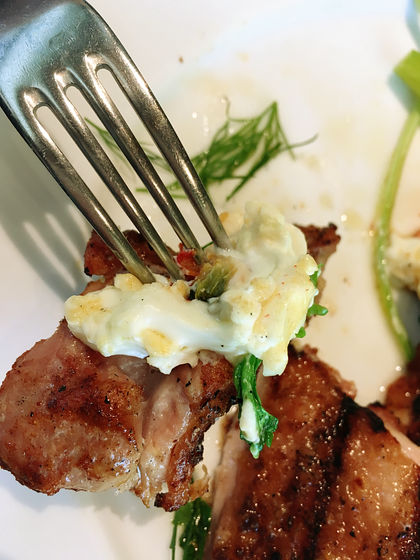 The set soup is minestrone. This has nothing to do with cream cheese.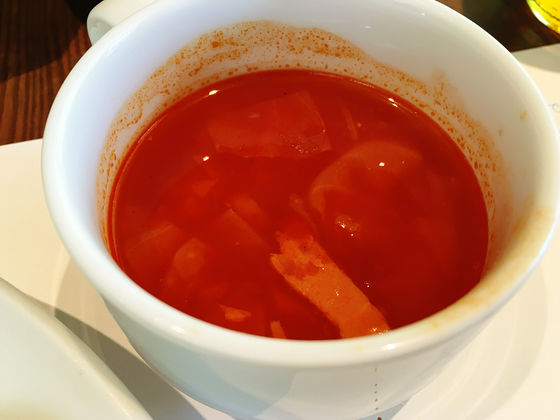 Following a meal is the time of dessert. "ES koyama plate" kiri No.5 "is located in Mita city, Hyogo prefecturePATISSIER eS KOYAMA PASTICI EskoyamaIt is a product of special supervision of Mr. Susumu Oyama's staff, "Is not it attractive if classic sweets that everybody likes gathered together and is not it attractive enough for all of the sweets Kiri's cream cheese If it is used ... ... "I was born from the idea of.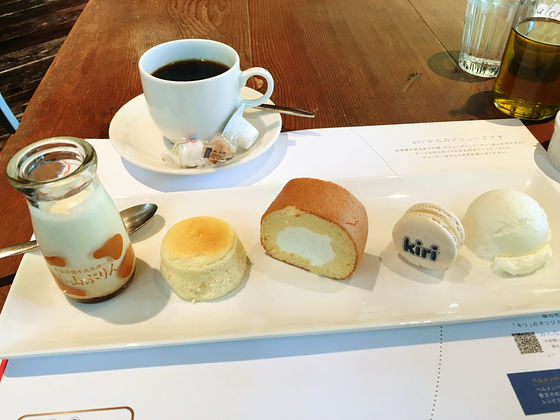 There are five sweets on the plate. First of all, "Oyama Purin Fromage".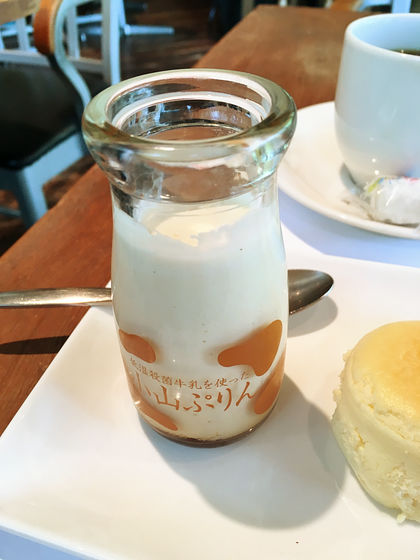 Based on kiri, pudding overlaid as hidden taste of rich Mascarpone cheese. The balance between light acidity and sweetness is exquisite. Although it is an unrelated item, I received the impression that when I make high-ranking "Vanilla Yogurt" of Japan Luna, it looks like this.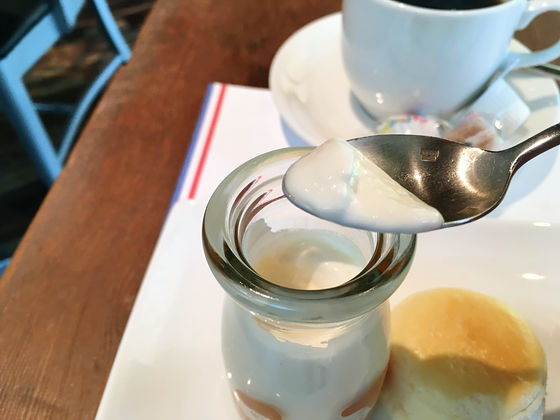 By the way, because it is a pudding, the Carmela layer is asleep there. At what timing do you like to mix the sweetness of Carmela.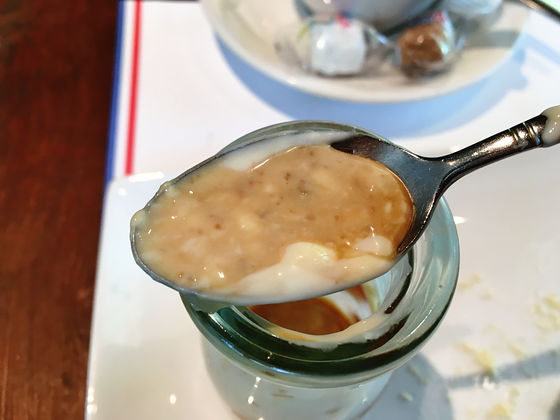 Next to "Oyama cheese".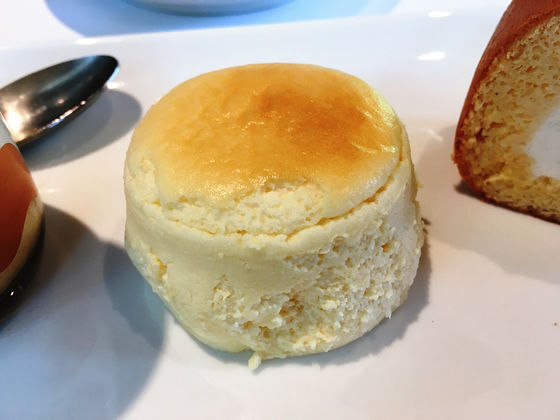 It is said that it is blending French kiri and Hokkaido cheese in fine souffle fabric. Even just placing it on the tongue seems as if it melts fluently, there is a "pleasant texture".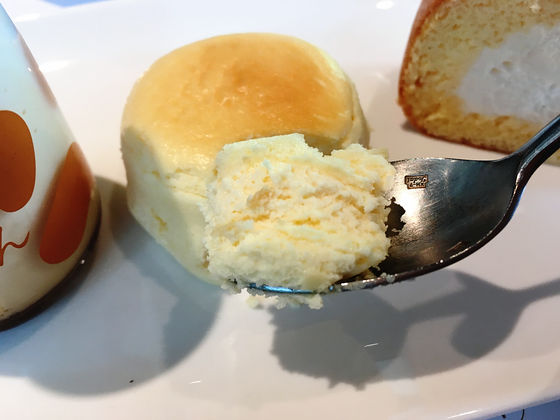 This uses "kiri roll", kiri for cream part.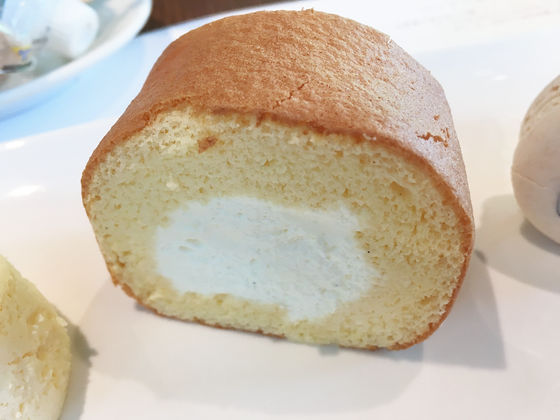 Roll dough is elastic enough to bounce back dust and spoon. It is enriched with rich creamy cream. It's creamy, but it still seems like it will disappear after a while. By using kiri, you may feel that the taste becomes finer and it spreads to every corner in your mouth, and it feels like "cream disappears in your mouth" by that.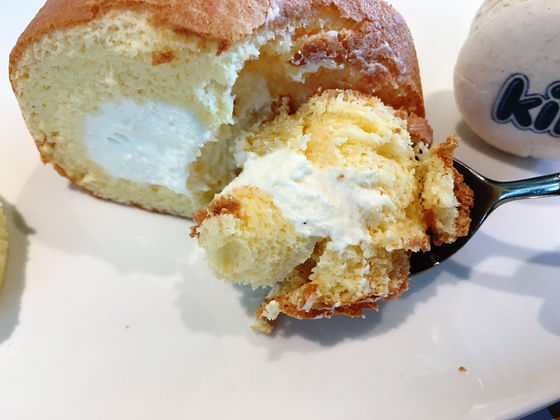 "Macaroon es - fromage" with the kiri logo.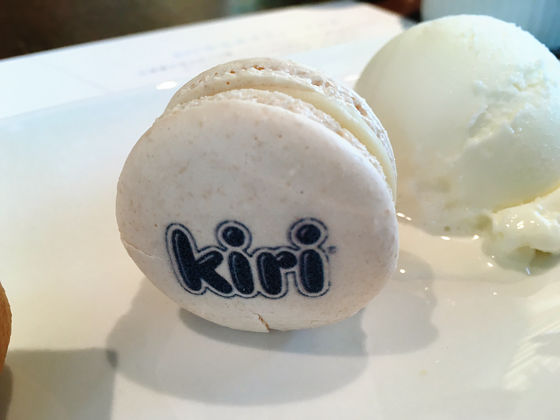 Among the macaroons that are about to crumble when trying to pick up, ganache with kiri and white chocolate and jelly with apricot are sandwiched. It is natural that there is a sour taste because it is apricot, but the sweetness of Ganache wraps it up. Although there is an impression that it is a handy pastry when saying macaroon, this macaroon feels luxury.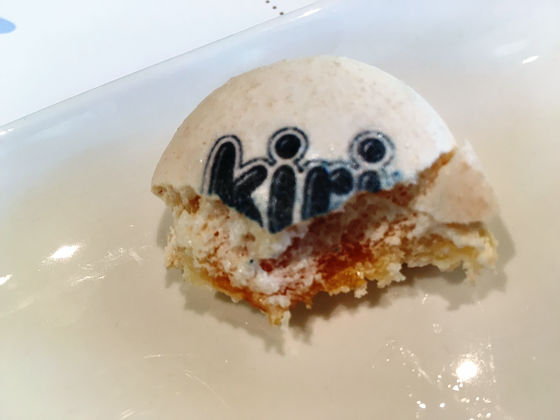 The last is "kiri cream cheese ice".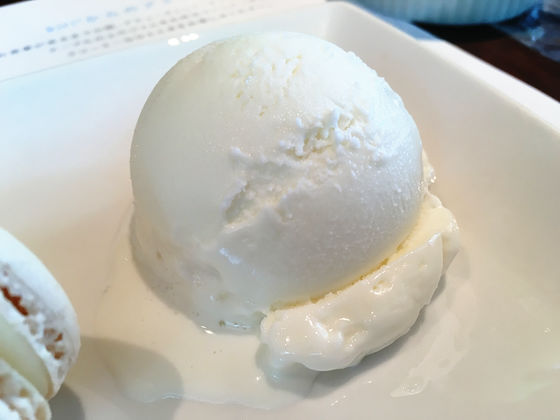 If you eat up so far, you can be certain that "this ice can not get out", but the taste that does not betray that expectation at all. Like sweet and sour taste like cheesecake, we definitely want to eat about 3 corn on top.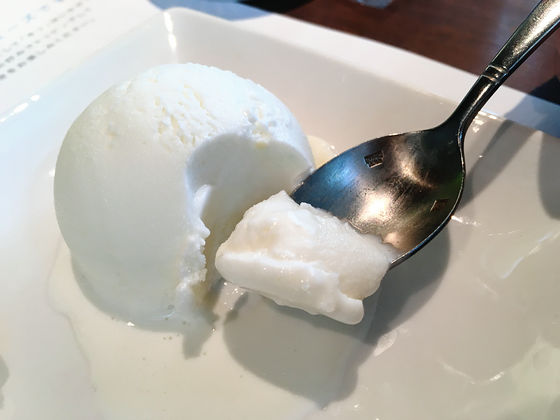 In addition, on the table near the register, the product lineup of kiri, the collaboration products so far, and the recipe book etc were displayed. "Kiri cream cheese recipe" and "kiri making glass tiramisu recipe" are sold at the cash register.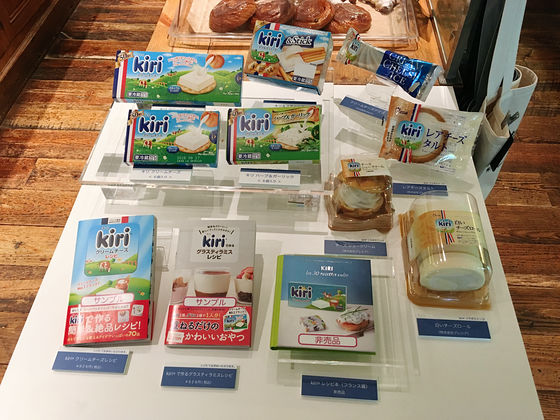 There was also a French kiri recipe book, but this is not for sale.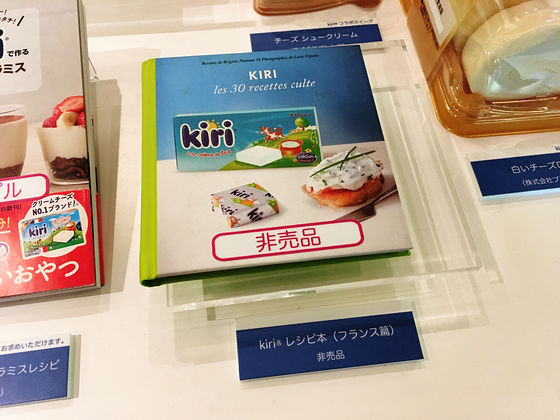 At kiri café there was a menu which cream lovers wanted to eat at all means. As for the sweets, "eS koyama plate" kiri No.5 "seems to be limited to 100 sets a day, so be careful who you really want to eat. The business hours of the shop is from 11 o'clock to 23 o'clock.