The possibility that Amazon is pursuing the design of another company with its own brand "Amazon Basic"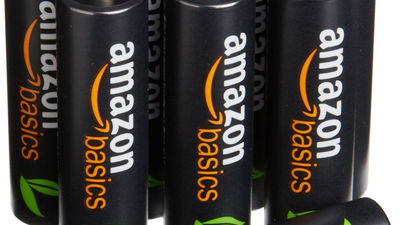 It is Amazon's private brand that started in the US in 2009Amazon BasicIs selling high quality goods at a low price, has been deployed in Japan, has gained popularity with jiwiwa. However, Bloomberg, economic and financial media, points out that Amazon is taking the approach of copying and selling other companies' designs.

Got a Hot Seller on Amazon? Prepare for E-Tailer to Make One Too - Bloomberg
http://www.bloomberg.com/news/articles/2016-04-20/got-a-hot-seller-on-amazon-prepare-for-e-tailer-to-make-one-too

Rain Design company at AmazonStand for notebook PCIt sells this product as a best seller in the stand category for notebook PC at the time of article creation, and it is a popular item that there are 2463 customer reviews and five stars. However, in July 2015, products that are very similar in design to the stands of Rain Design appeared from Amazon Basics, and then the sales of Rain Design's stands declined dramatically.



Mr. Herbie Tay of Rain Design says that the stand of design that closely resembled the original product was sold from Amazon Basic "We are keenly aware that Amazon Basel sells products that are similar to our products However, Amazon BASIC's products do not infringe patents, so we can not demand sales stops. "

"The problem facing Rain Design highlighted that Amazon has investigated which products are popular from their huge e-commerce site and uses the results to develop Amazon's products," Bloomberg He insisted. We provide services to support online sales of retail storesSkubanaMr. Chad Robin strongly urges Amazon to sell goods, but he is advising the client that Amazon should be considered a potential competitor.

According to a joint survey conducted by Bloomberg and Skubana, Amazon Basics started its service in 2009, handling products such as batteries and burning DVDs at the beginning of launch, and then for several years they have successful retailers and products at Amazon He said that he was spending time analyzing the data. However, from around 2014 we know that we have increased the number of items that Amazon BASIC handles, especially the number of products that users are increasingly demanding, at a stretch. .

According to the survey, Amazon Basic deals with more than 900 products, of which 284 products turned out to be on sale in 2015. In Amazon Basic, popular products are instantly removed from the sales list, and 96% of all products are rated stars 3.5 or higher at the time of the survey. A researcher at Skubana who conducted the survey said, "If you advise a retailer, if the product you are selling at Amazon is less than 3.5 stars, that product is equivalent to dead and that you better withdraw your listings soon That's it. " Bloomberg inquired Amazon about Rain Design, but he did not get answers.




Also, although it is not Amazon Basic, it is an apparel brand currently exhibiting on Amazon that is struggling with Amazon's own brand strategy. For example, searching for "V-neck sweater" in American Amazon finds items sold by Lark & ​​Ro sellers, but Lark & ​​Ro is one of seven apparel brands trademarked by Amazon . When all seven apparel brands are combined, Amazon's apparel brand is selling over 1800 kinds of clothes.

A famous apparel brand that has partnered with Amazon such as Gap, Nordstrom, Eddie Bauer, is on sale not only on Amazon but also on its official website, but according to Bloomberg, a famous apparel brand that has sent to Amazon, It is said that it is influenced by Amazon's own brand strategy.

Amazon seems to have a bigger advantage than famous brands such as Gap and Nordstorm unless many people recognize that "apparel brands such as Lark & ​​Ro are trademarked by Amazon". A marketing company, BloomReach, conducted a survey on 2000 consumers, 44% found it was searching for items that Amazon wanted. In other words, when searching for a product you want, users search directly from Amazon's search box instead of Google, so the apparel brand's official website has been overlooked and the apparel brand that does not come on top of Amazon's search is disadvantageous is.