Symbol of World Heritage destroyed by IS "Arch of Palmyra" revives with the latest 3D technology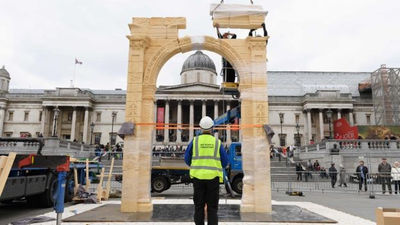 The Arc de Triomphe that it was built 2000 years ago in Syria's World Heritage · Palmira ruins was destroyed by the terror organization "Islamic State (IS)". Following this, the Digital Archaeological InstituteThe Institute for Digital Archaeology(IDA) has launched a project to revive the Arch of Triumph of Palmyra with the latest 3D technology, and finally the Arc de Triomphe revived on Trafalgar Square in England on April 19, 2016.

Palmyra's Arch of Triumph recreated in London - BBC News
http://www.bbc.com/news/uk-36070721

At the Palmyra ruins of the world heritage in Central Syria, the Arc de Triomphe which symbolized the ruins existed. It is said that the Arc de Triomphe of Palmyra was made by Roman hands 2000 years ago. However, in October 2015 IS drew an explosive to the Arc de Triomphe located at the entrance of the ruinsDestructionDid.

The arch of Triumph of Palmyra before it was destroyed looks like the following.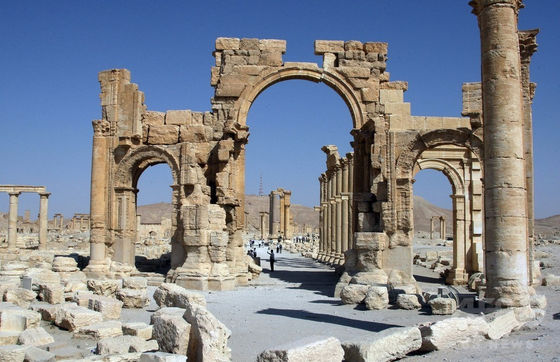 The state of the Arc de Triomphe of the bombed Palmyra remains can be seen with the following movie slowly.

Raw: Drone Footage Captures Palmyra Ruins, City - YouTube


IDA is standing up to resurrect this Palmyra's triumphal arch with 3D reproduction technology. The institute has created a scale model that is two-thirds the size of the Arc de Triomphe. The material is Egyptian marble. The replica of the Arc de Triomphe will be exhibited at Trafalgar Square for three days from April 19th to 21st, after which it will fly around the world including New York and Dubai. According to IDA 's Board Member Roger Mikel, he wants to secure a place where a replica can be installed near the Palmyra ruins by 2017.

The replica created by IDA, even though it is two-thirds of the arch of Triumph of Palmyra, is about 5.5 meters high. Therefore, the Arc de Triomphe was brought to Trafalgar Square with each part broken up.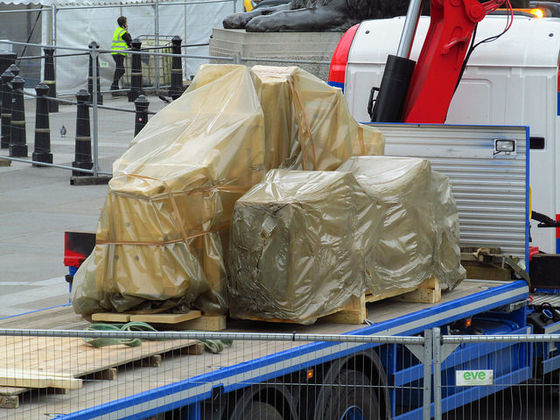 ByDAVID HOLT

Stand up the pillar of the Arc de Triomphe ... ...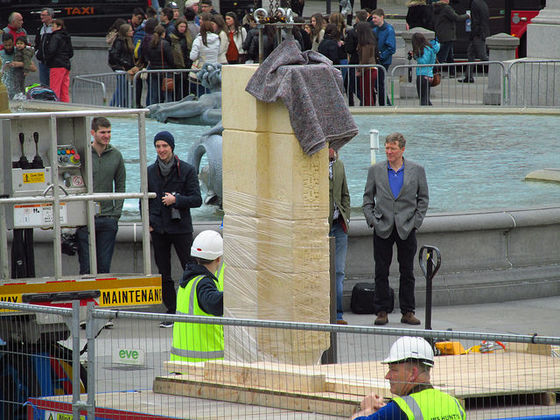 ByDAVID HOLT

Assembling. Since the material is Egypt marble, assembly work is done carefully using a crane.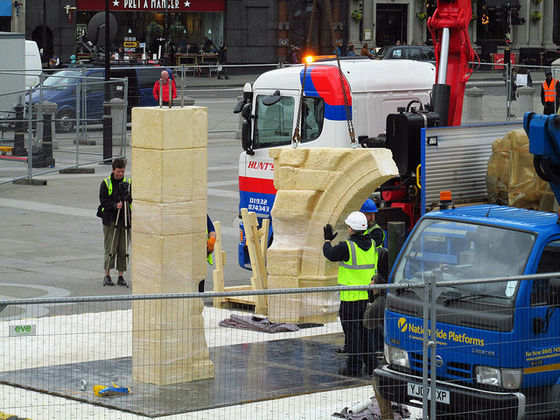 ByDAVID HOLT

Mostly completed state.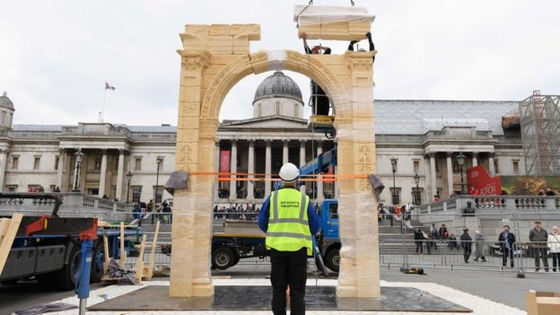 In creating a replica of the Arc de Triomphe of Palmyra, IDA created an accurate 3D model from the arch of Triumphal arch. After that, we succeeded in making a replica that is as close as possible to the real thing by precisely cutting the Egypt marble which became the material based on the 3D model. The production cost of the replica is about 100,000 pounds (about 16 million yen).

In the unveiling ceremony, London Mayor Boris Johnson acknowledges the proof of "technology and determination" and the arch. In addition, to the gathered audience, we are told that "we do not take barbarians (IS)."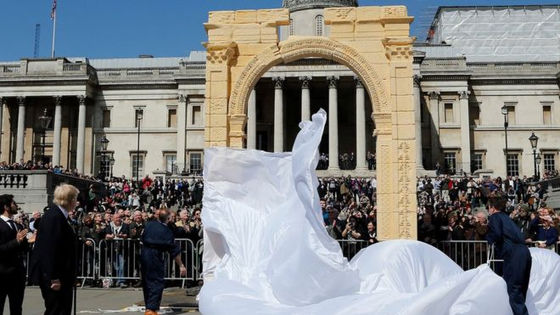 in Note, Posted by logu_ii