Apple called "Tesla Graveyard" hires Tesla former executives for "Electric Vehicle Development Project"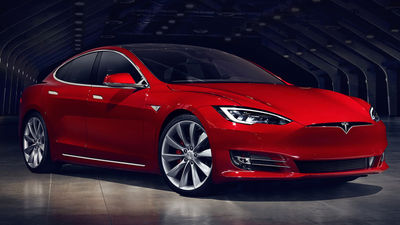 Ever since Mr. Tesla's personnel left frequented to Apple, CEO Ellon Mask gave Apple "Tesla Graveyard (The Tesla Graveyard)"I have nicknamed the name. Apple is hiring Tesla's talent so much that it is made an in-house joker, but also ex-VP (vice president) of Tesla's automotive engineering department as an electric vehicle development project "TitanIt was revealed that I hired for the purpose.

Exclusive: Apple hires former Tesla VP of Vehicle Engineering Chris Porritt for 'special [car] project' | Electrek
http://electrek.co/2016/04/19/exclusive-apple-tesla-vp-chris-porritt-car-project/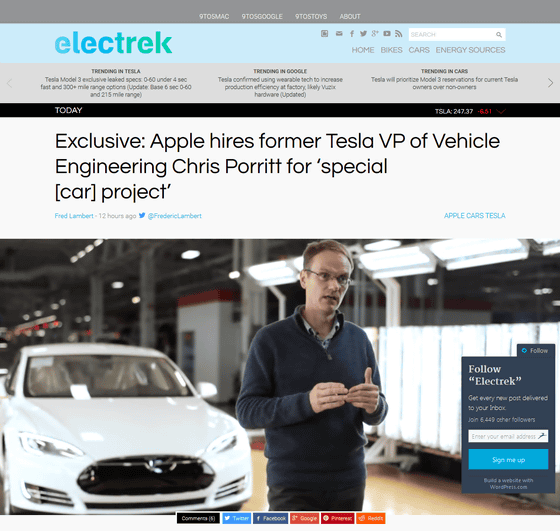 Apple has long been promoting an electric vehicle development project called "Project Titan", and it was said that he employed former employees such as Toyota and Nissan. Apple's news site, which was independently investigating about Titan - Electrek, sister site of 9to5Mac, got information that Apple hired a new Tesla former executive.

People who are supposed to hire Apple are British car manufacturers ·Aston MartinMr. Chris Polit, who served as Chief Engineer at Tesla, was a VP in the automotive engineering department. About this matter, Tesla spokeswoman acknowledged that it was true that the relevant person left Tesla. Apple does not officially clarify the existence of the electric vehicle development project and the development situation, and also has no comment on this case.

AppleA person who leads the project · Titan has left the companyIt was just reported. Electrek says "It is not a coincidence," and he is expected to have hired Mr. Pitt who was an important post at Tesla as a leader who leads the project Titan.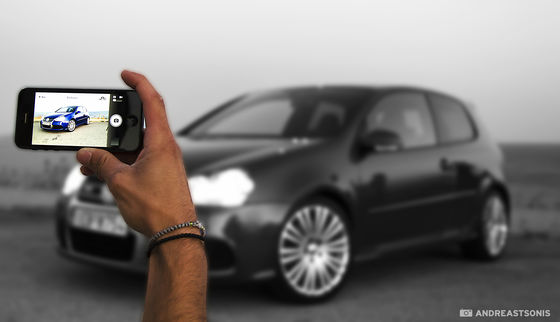 ByAnd 641