As the QR code is displayed on the blue screen of Windows 10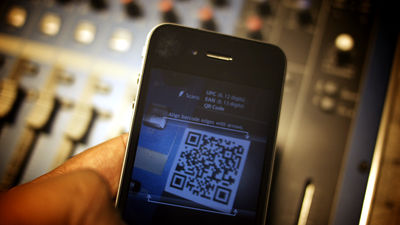 ByYosomono

A pale blue screen called "blue screen" displayed when a serious error occurs in Windows is expressed as "blue screen of des (BSOD)" overseas. This screen also gradually changed display compared to previous Windows,Emoticons are introduced from Windows 8However, QR code is now displayed on Windows 10.

¿ Quieres saber más sobre los errores de Windows? Pronto será posible - Microsoft Insider
http://www.microsoftinsider.es/102660/quieres-saber-mas-sobre-los-errores-de-windows-pronto-sera-posible/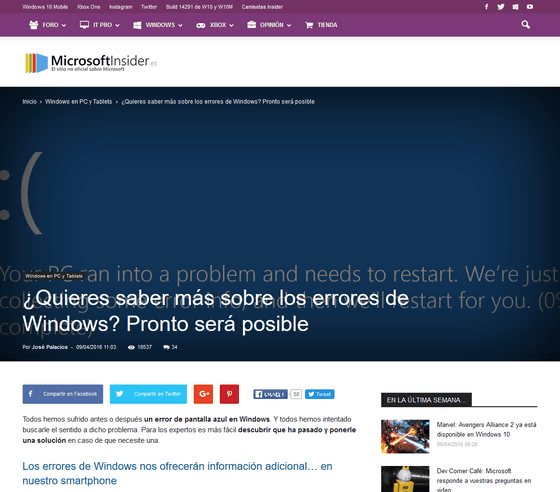 Microsoft adds QR codes to Windows 10 'Blue Screen of Death' to help troubleshoot crashes
http://www.neowin.net/news/microsoft-adds-qr-codes-to-windows-10-blue-screen-of-death-to-help-troubleshoot-crashes

New BSOD QR codes?: Windows 10
https://www.reddit.com/r/Windows10/comments/4dqjo0/new_bsod_qr_codes/

According to Microsoft Insider, the BSOD screen of Windows 10 looks something like this, and the QR code is displayed with a message saying "I have a problem and will restart".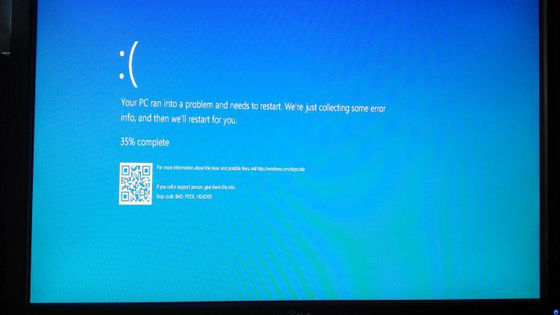 Even Reddit, people who meet BSOD with QR code similarly publish screenshots.

View post on imgur.com
If I read this QR code with a smartphone, I thought that I got to tell me more about what kind of error it is, and then I read the above QR code,http://windows.com/stopcodeIt was a link to a page with a description of the basic part of why the blue screen was displayed: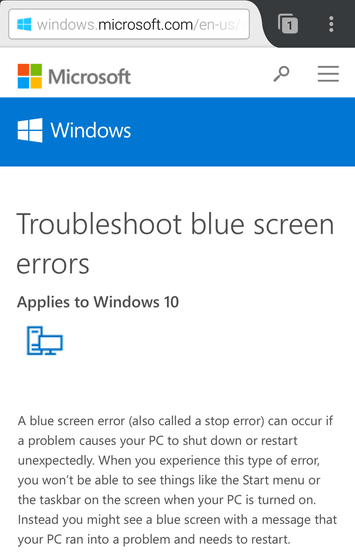 It certainly does not seem to be wrong as an explanation for the person who suddenly encountered the blue screen, but there is no detailed reason explanation ......