I met cats' desire and appetite at the elegant space "Lady Dinah's Cat Emporium" where a cat cafe and serious afternoon tea were fused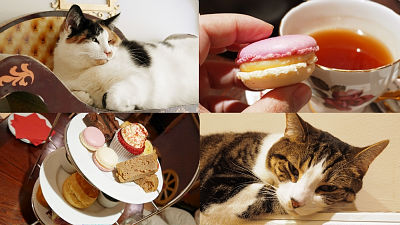 "Cat Cafe" which can spend with many cats is familiar in Japan, but actually it exists all over the world. In London in 2014 the first English cat cafe in the UK "Lady Dinah's Cat Emporium"Opened, and not only can spend with the cats but also it is a store that can taste authentic English afternoon tea, so I actually went to the shop what kind of space it is.

Lady Dinah's Cat Emporium |
http://ladydinahs.com/

It is here that there is Lady Dinah's Cat Emporium. It is about 14 minutes on foot from the subway station called London Liverpool Street Station.


Lady Dinah's Cat Emporium is a purple shop.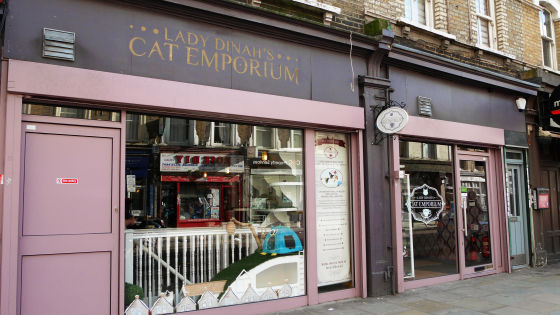 The glass door was decorated with stylish logo marks.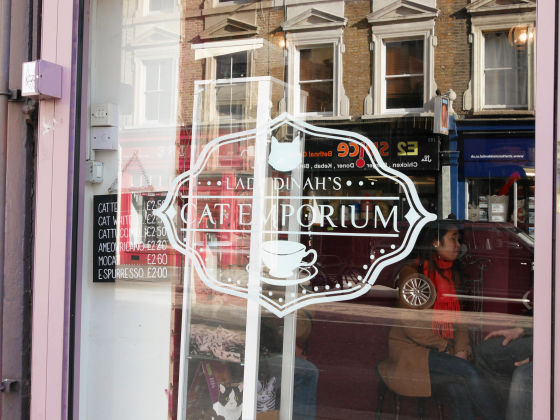 Trying inside, it looks like this.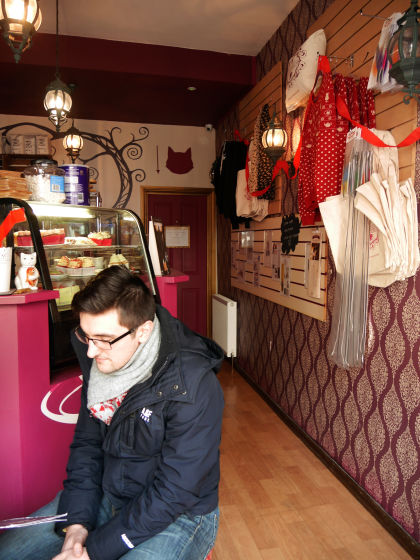 Lady Dinah's Cat Emporium has two kinds of "General Admission" for ordering things like ordinary cafes and "High Tea" in which snacks and snacks are offered in two or three tiered overlapped tea stands There is a complete replacement system for 90 minutes per session. Therefore, some of the shops were waiting for High Tea's time to come.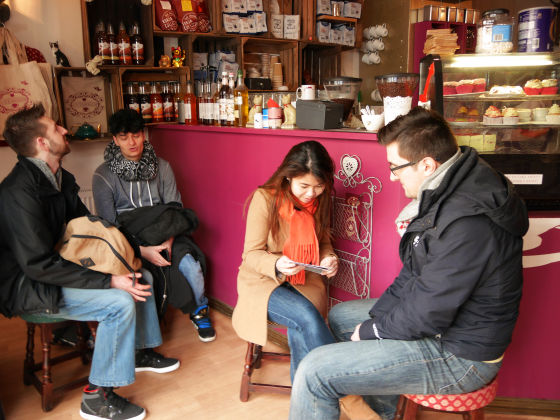 In the shop there are bags, sweaters ......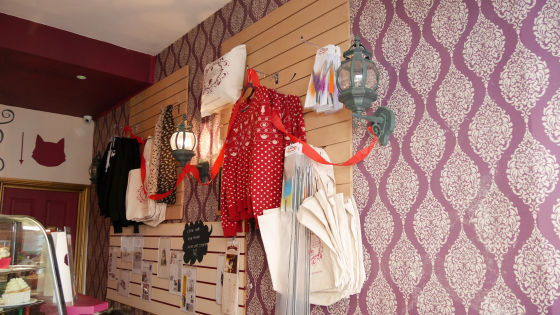 Lucky Cat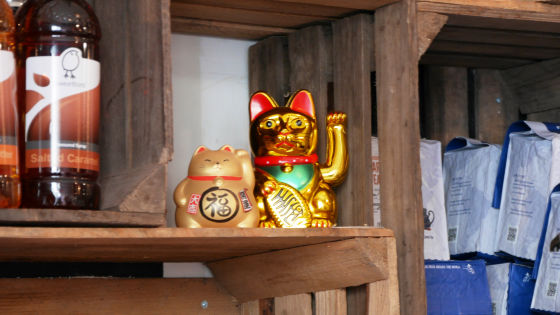 Accessories and anything, covered with cat goods.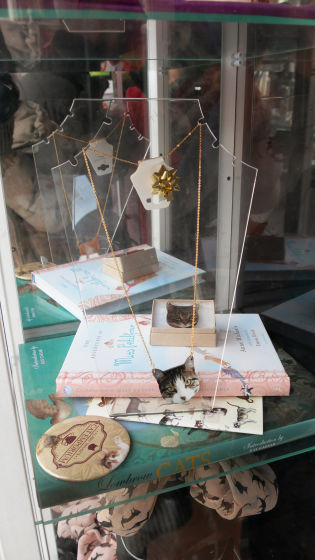 When time comes, I will pass through the pink door.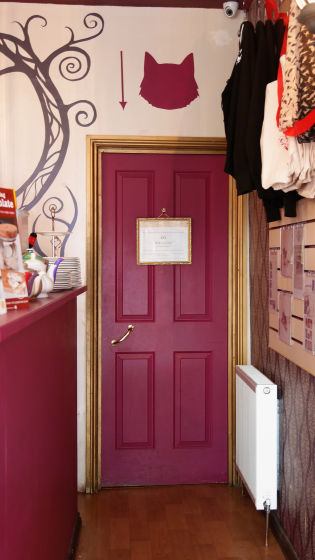 There is a small room before entering the space where the cat is, first wash your hands here ...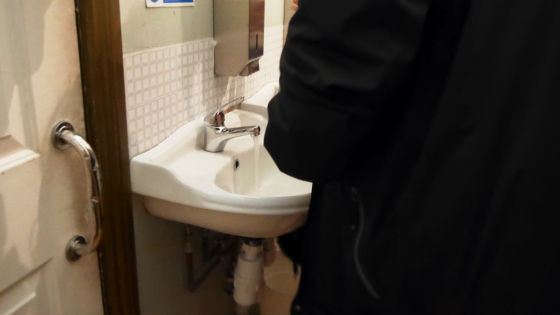 To the cat cafe. The space where the table and the desk / sofa are placed is like an ordinary cafe at first glance. There are places where there are not many table seats in Japanese cat cafe, so I received the impression that "a space to enjoy a cafe while cating a cat" rather than "the space that cats a cat".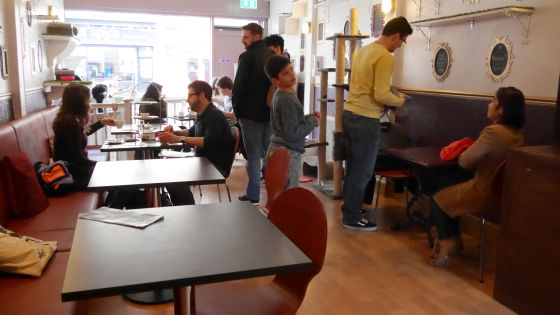 But when I look closely at the room ......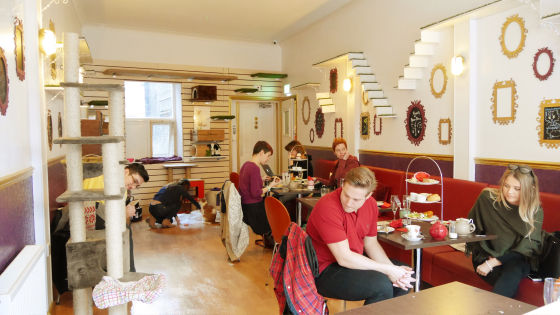 There were playgrounds here and there, and the cats were playing freely.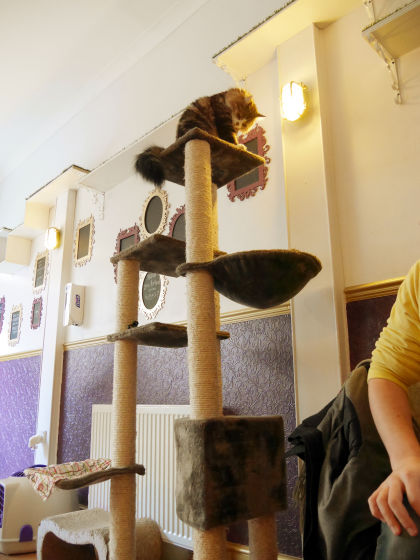 Go into the basket and sleep.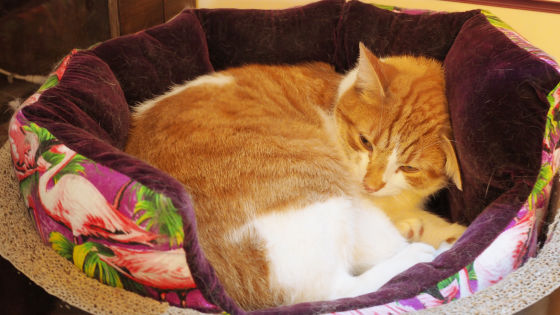 Everyone has fluffy coffee.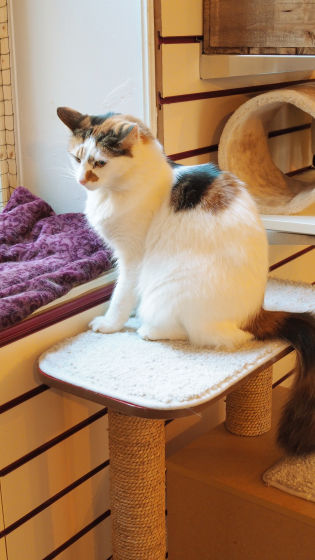 You can see the inside of the store from the following movies.

Cats in London "Lady Dinah's Cat Emporium" Inside the Store Part 1 - YouTube


This time, the store clerk was urged to get down the stairs, so when trying to get down to the underground space ......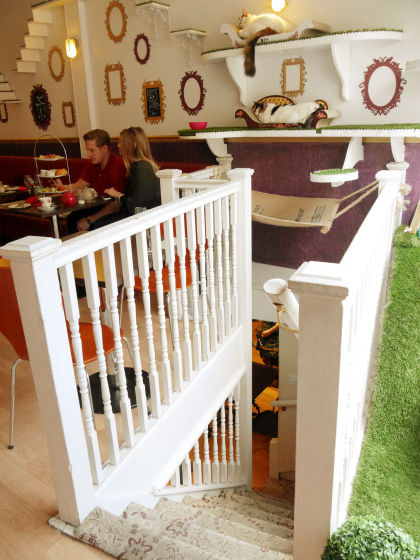 I noticed that fluffy cats were comfortable relaxingly on the wall as well.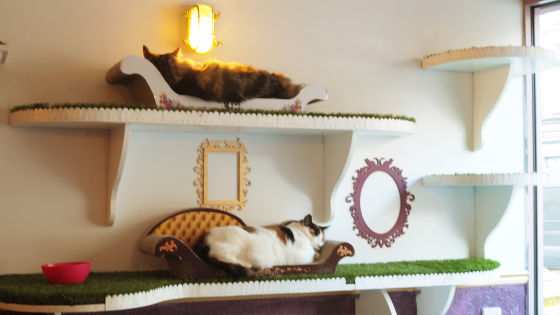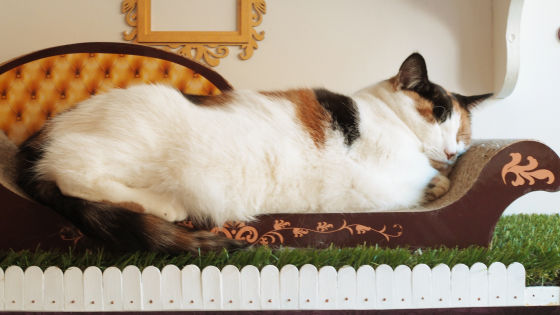 Stairs are set up on the wall, so that cats can move the room without being disturbed by the existence of human beings.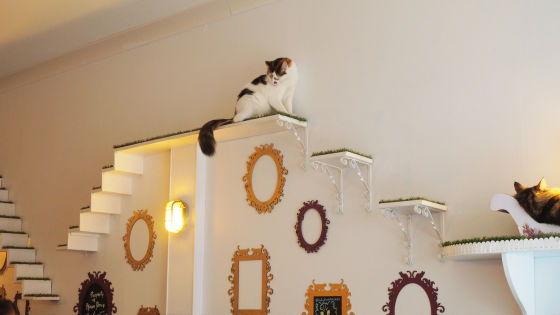 Cross-stitching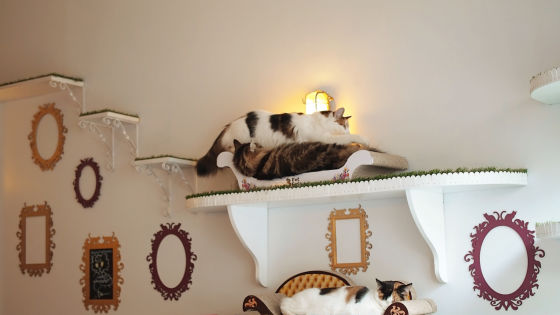 I feel even elegance to Nyanko who takes up a space like a throne.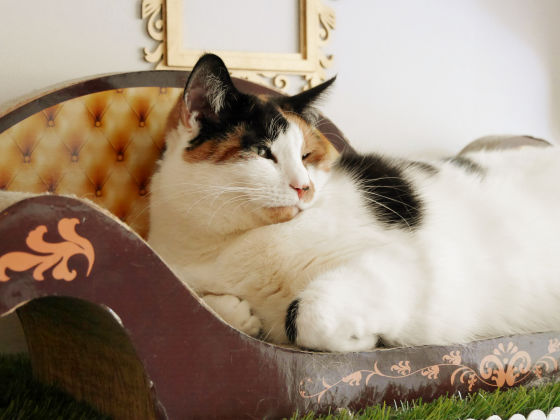 The underground space is like this.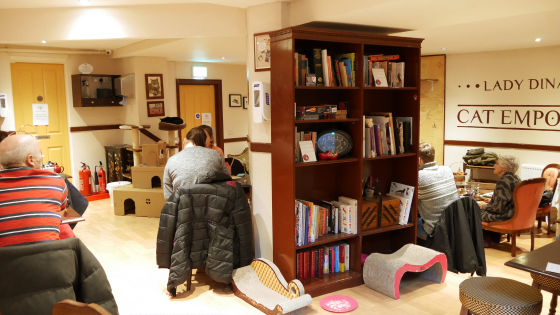 There is a rotating car like a hamster used frequently ... ...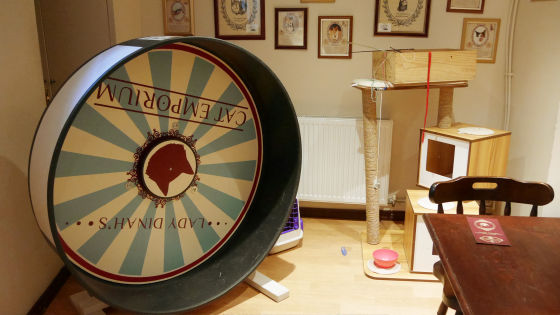 There were bookshelves where cat-related books were lined up.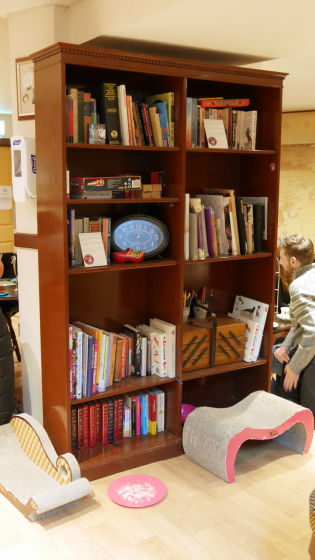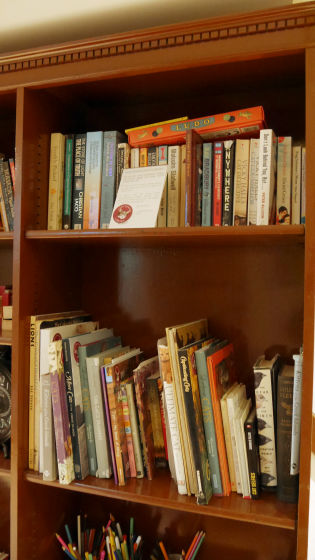 The furniture is elegant with a kind of antique atmosphere. A leather sofa and a couch foot sofa are placed next to the wall to which the world map is affixed, and the seat where treasure box-like things are placed instead of a table ... ...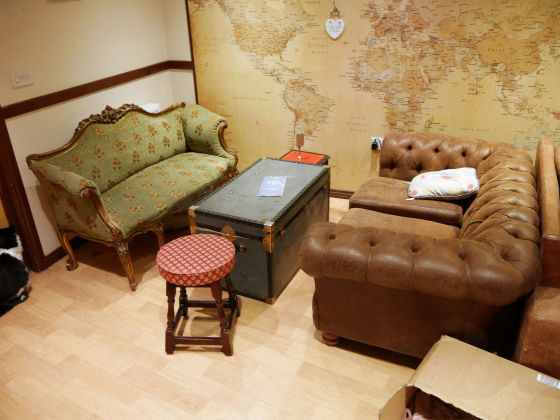 Leather upholstered sofas and two-legged chairs feeling the times surround the table.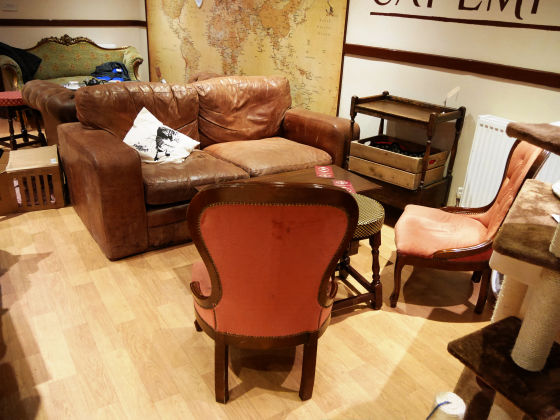 Antique chairs are also placed in the 2 seats.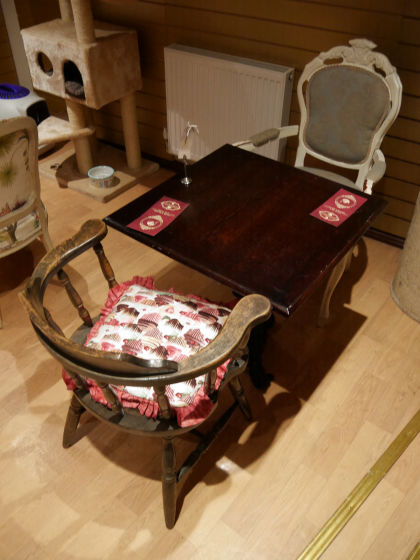 However, on the other hand it is feeling that the toys of the cats are full of handmade feeling.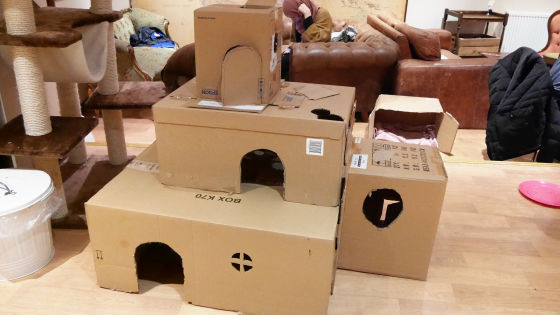 The underground space can be seen from the following movie.

Cats in London "Lady Dinah's Cat Emporium" Inside the Store Part 2 - YouTube


There was a menu on the guided table. In the high tea, predetermined food is offered, but food is refreshing and drinks are all you can drink.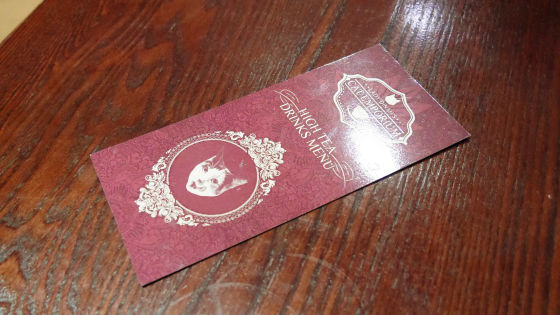 Cold soft drinks and menu of tea, coffee etc. are lining up.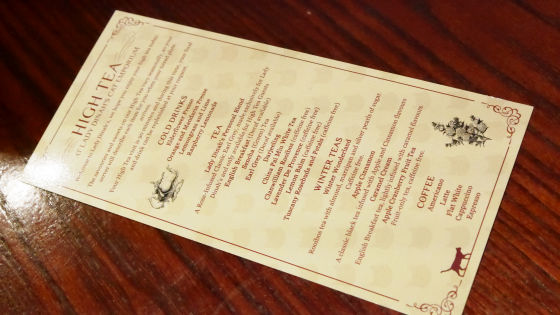 When I got lost, "What should I order?", A welcome drink was delivered.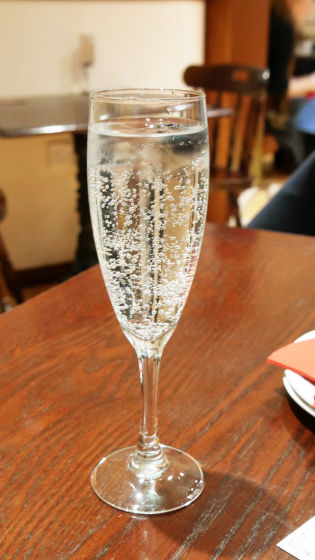 Blueberry was floating, it looks like champagne, but it was a soda-like carbonated drink.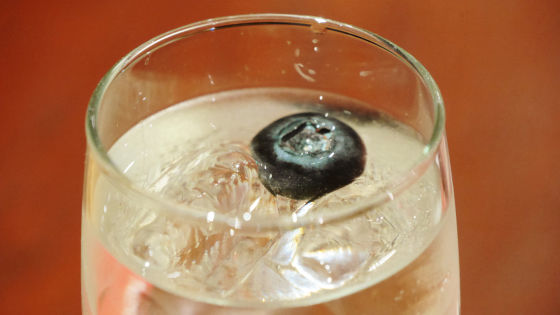 The set of afternoon tea delivered in that is kore. It is offered in a three-tiered layered tea stand.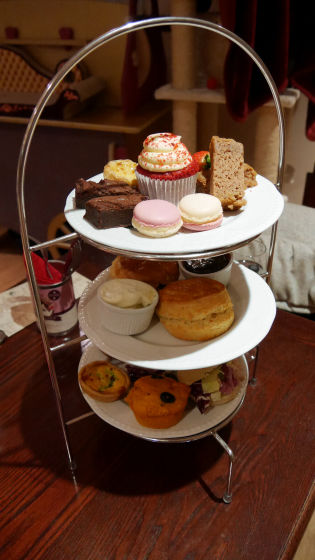 In the upper row there are lots of sweet snacks such as cupcakes and gingerbreads, strawberries, egg tarts, brownies, macaroons.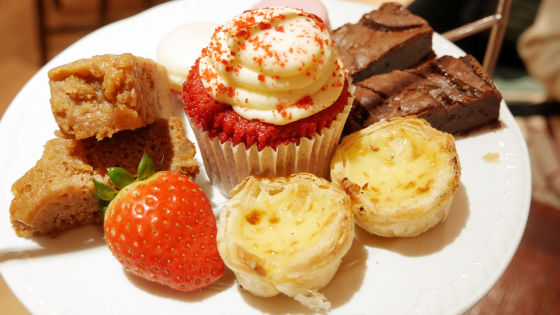 In the middle stage are scones and jams &Clotted cream.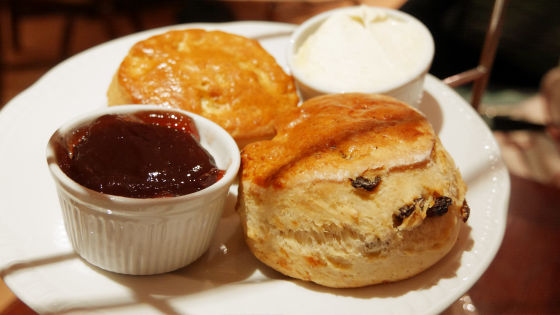 The lower row was packed with cat-shaped sandwiches, muffins, salads and so on.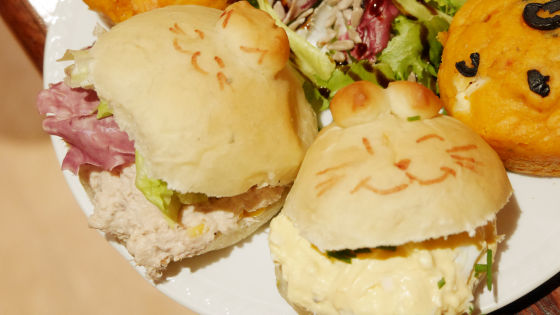 There are two kinds of sandwiches, egg sand and tuna sand, and vegetables etc are sandwiched between fluffy cat bread. It looks a little poor to eat, but when you bit it with Gabri, the taste was a normal sandwich that everyone could accept.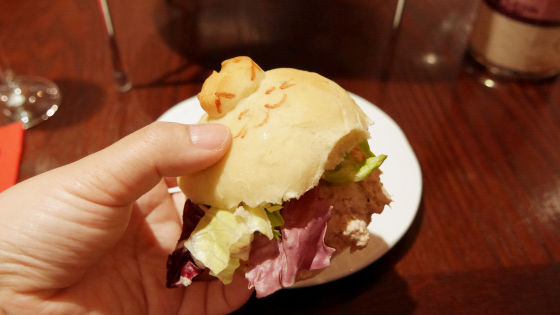 Besides that, sweet muffins with tomatoes and black olives ... ...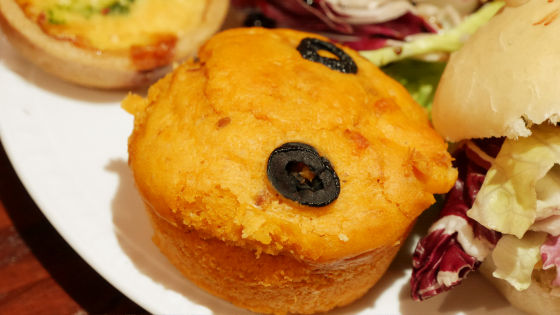 Quiche of mini size etc, there are quite a volume even this alone.



Also, I tried separating cupcakes etc. that were on the top dish.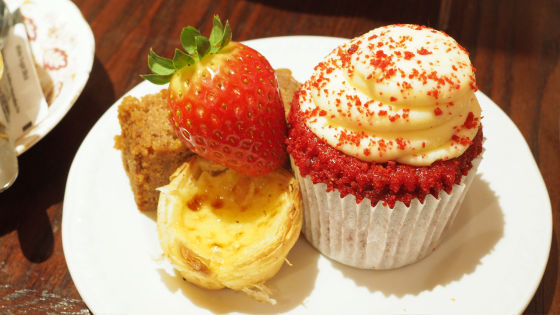 Egg tarts are crispy and light pie bowls on the outside, and creams with slightly browned seeds are well behaved. Because it is mini size, you can eat it with a few mouths.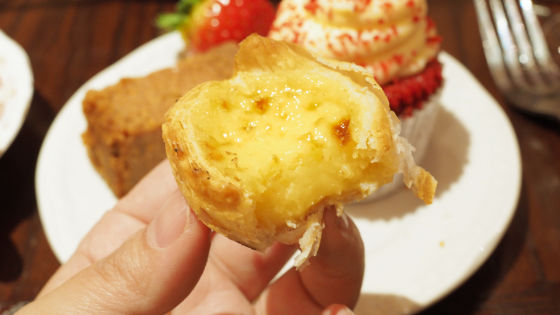 British traditional confectionery gingerbread can enjoy the flavor of several spices including ginger.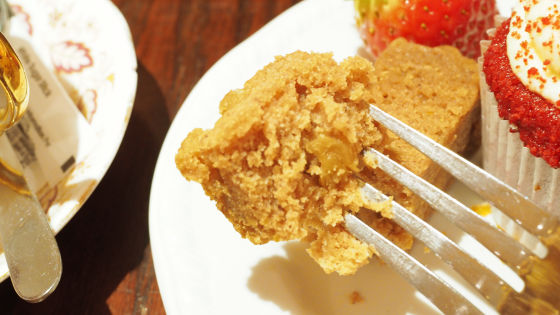 We also started a bright red cupcake.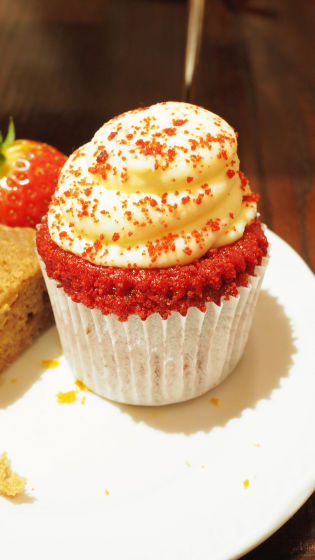 Is it a strawberry taste ...? I thought, it was not plain. The cream had richness like cheese, it was quite a heavy dish when eating a whole.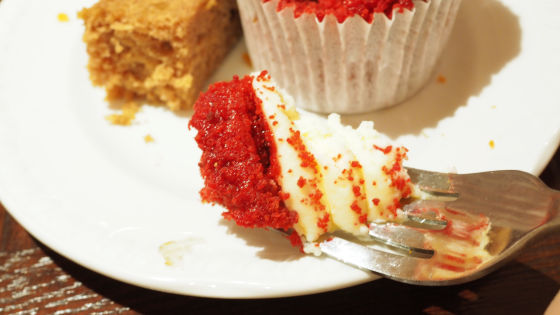 In addition, Brownie is rich. I feel the flavor of caramel as well as the bitterness of cocoa with the moist and taste.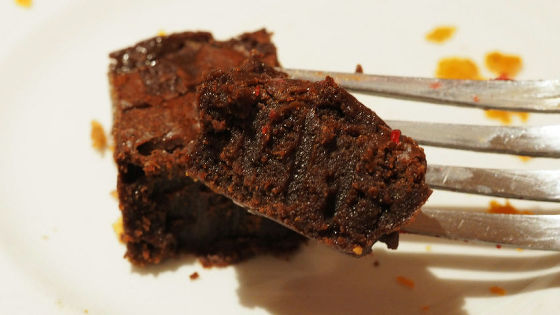 There are many carbohydrates such as bread, and the sweet foods are getting tough in the absence of drinks at all ... ...! In the place, when the tea stand arrived, the drink ordered was delivered.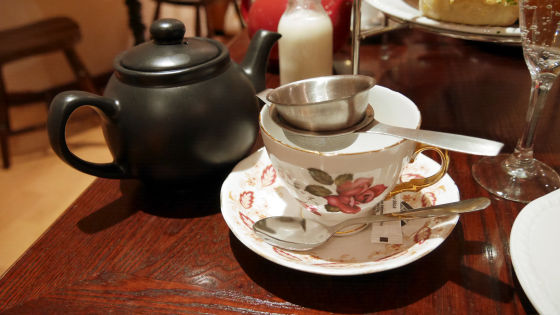 I ordered caramel cream, sweet black tea with caramel scent.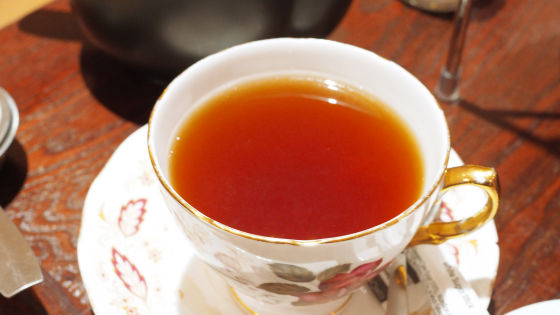 In the place where the inside of the mouth became clear, mushrooms champagne-flavored macaroons. Compatibility with black tea is outstanding.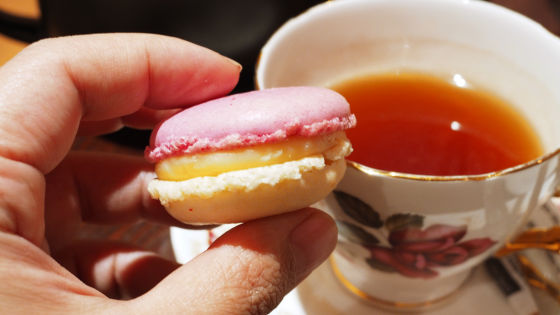 In addition, we will try to eat the scones of the British specialty which was placed on the middle dish.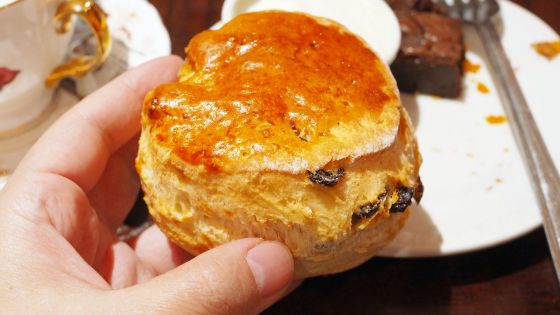 Squeezing outside, inside with plenty of raisins, it fits well with rich clotted cream ... but, because carbohydrate-centered foods are still quite so much to eat, it's complete with a woman It was pretty strict. There was freedom to change the food, but I could be satisfied enough without having to change.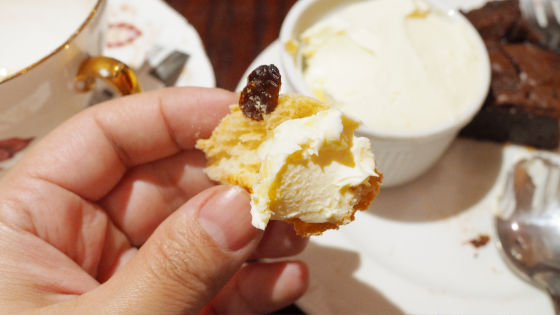 When I was crazy about food, the cat was relaxing near the seat while I did not know.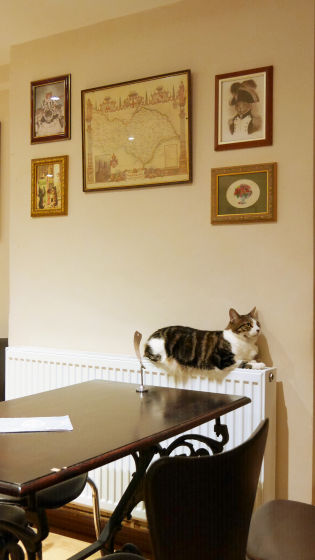 I caught up on the heater and it was the first time.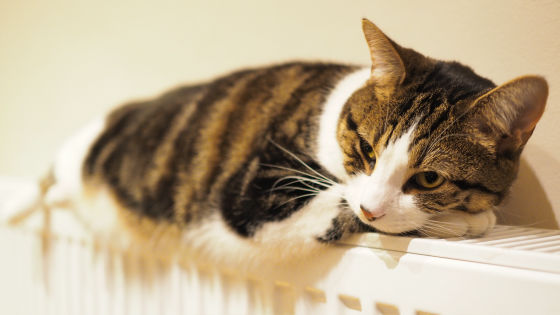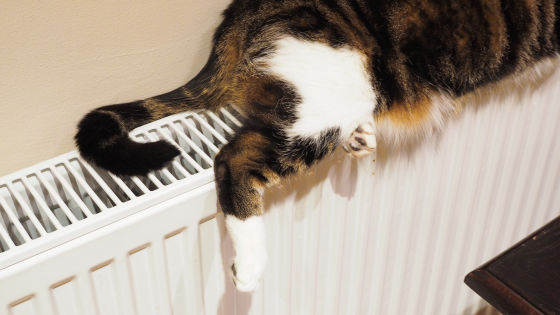 It is a look that I'm looking for that makes me sleepy.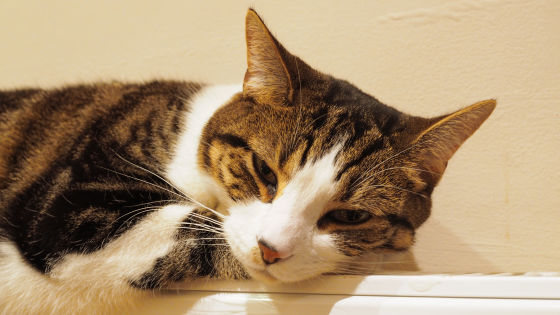 There were many young customers who were relatively young in Japanese cat cafe, but people of various age came to cat cat cafe in London.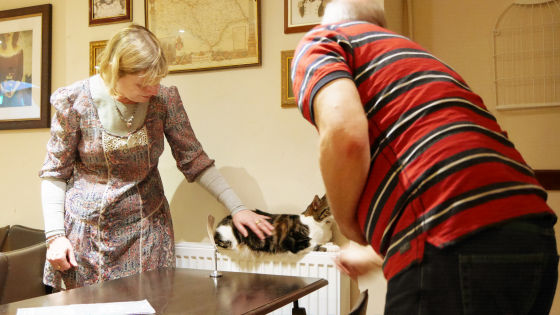 My grandmother also spends time with a cat.



There were scenes where the clerk tried to play with the cats, but the cats were at their own pace and were thrown with considerable probability.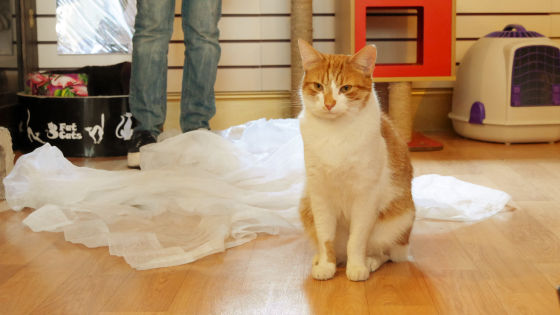 Even a boy tries to challenge a cat sleepy thing ......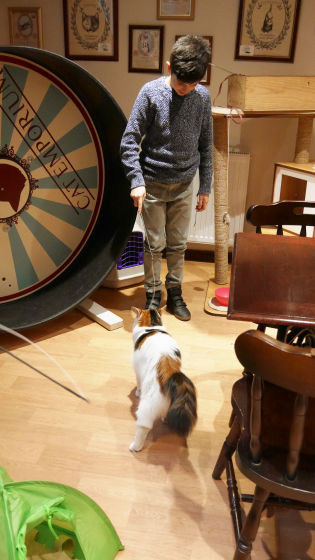 It faced poised and it was so cool.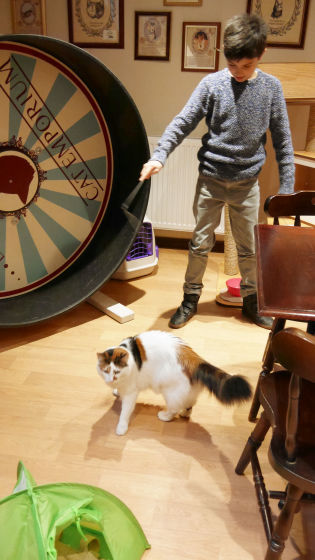 It is the same as Japanese cat cafe that customers are crazy about cute cats. There was a place where enclosure photography society began.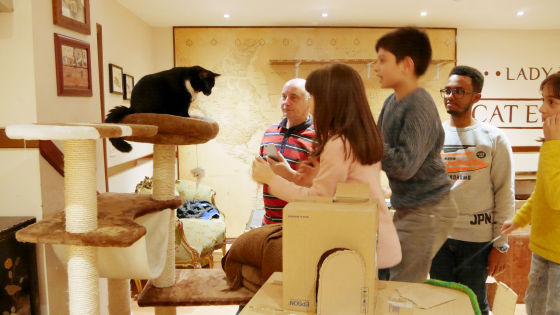 The girl can play with cats in that way.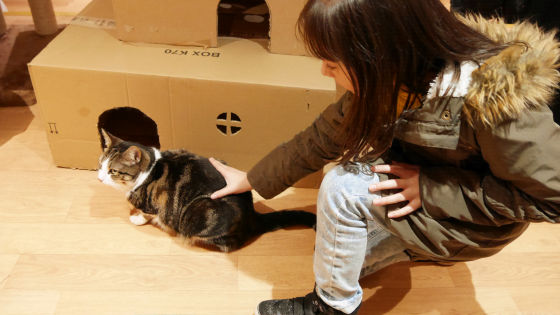 There was also a scene where Nyanko turned and gracefully walked on the car.

Nyanko walking elegantly on a turning car - YouTube


That is why Lady Dinah's Cat Emporium is a wider shop on the upper and lower floors, and it is managed with a policy not to increase the number of cats by 9 or more, so it seems that the cats live quite comfortably. It was a place where you can enjoy real authentic tea and afternoon tea that you can not enjoy in Japan easily, and can also have appetite & cat desire to be able to play with elegance full of Nyankochi. In addition, the general café style "General Admission" requires 6 pounds (about 940 yen) per person as a charge in addition to food and beverage, and 35 lbs. (About 5500 yen) for "High Tea". Advance reservation is not mast, but because it is often full,I recommend you do it from here... apparently ...