It is obvious that politicians used about 140,000 yen for campaign funds for the game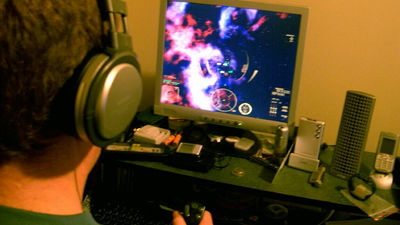 ByBr 3 nda

It is an independent body that manages and enforces the election campaign legislation in the United States of AmericaFederal Election Commission(FEC) "sent a questionnaire to Duncan Hunter, Representative of the House of Representatives," We are using 68 funds for game-related payments ". According to Duncan 's explanation, this is "Charges caused by son's mistake".

FEC questions Rep. Duncan Hunter's video game charges | SanDiegoUnionTribune.com
http://www.sandiegouniontribune.com/news/2016/apr/05/hunter-video-games/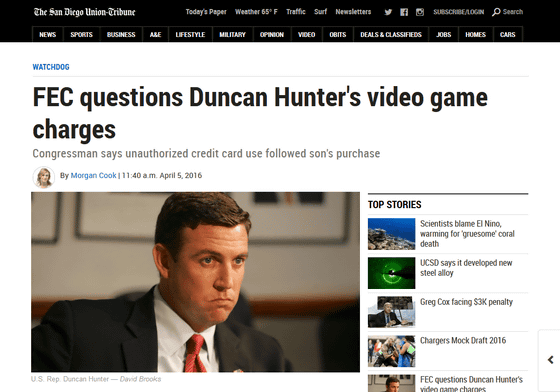 FEC letter to Hunter's campaign | SanDiegoUnionTribune.com
http://www.sandiegouniontribune.com/documents/2016/apr/05/fec-letter-hunters-campaign/

FEC is a list of how much funds declared from each of the Senate, House of Representatives and Presidential campaigns were collected, a list of those who donated more than $ 200 (about 22,000 yen) (address, employer, title Including the report) and other such institutions. According to the 2015 election campaign issued by the institution, a list stating the use of election funds used by Democrat is a $ 1302 charge (about 140,000 yen) from "Steam" which downloads and sells PC games, Existed, which became clear that it was paid with the notion of "personal expenses scheduled for refund". There was no evidence that Rep. Duncan had paid for payment on the list at all.

Following this, FEC is asking Duncan questions about its use, but Joe Kasper, a spokesman for Duncan, said, "Council sons mistakenly operate campaign funds in a game I used the card. "" The lawmakers have noticed this payment and tried to refund the payment to the election account. " In addition, the election management committee analyst asked the person who was in charge of election campaigning of Duncan's councilor for explanation about expenses, corrected the list if necessary, further ordered to refund personal expenses It is.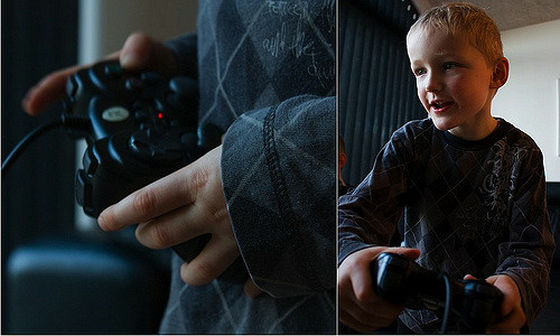 ByKristian Thøgersen

Incidentally,House Ethics Committee"The election funds are only used for sincere election-related exercise, or for political purposes, and election funds are not used for the purpose of improving the lives of members participating in the election. Also, they will not be used to pay the members' personal debts.The members do not have any discretion in regard to personal use of campaign funds, "the basic rules on the law on the operation of election funds Although it is being done, it is unknown why my son could use credit card without permission as Duncan's assertion is correct.

In addition to this, Duncan will have $ 1,650 (about 180,000 yen) on September 21 in El Cajon, CaliforniaChristian Unified SchoolsIt has also become obvious that we were paying for personal expenses to the company, and we are also pursuing this issue from FEC. Regarding the case, a spokesperson for Duncan said, "It is a donation made in accordance with the rules of the House, and the list incorrectly stated" personal expenses ".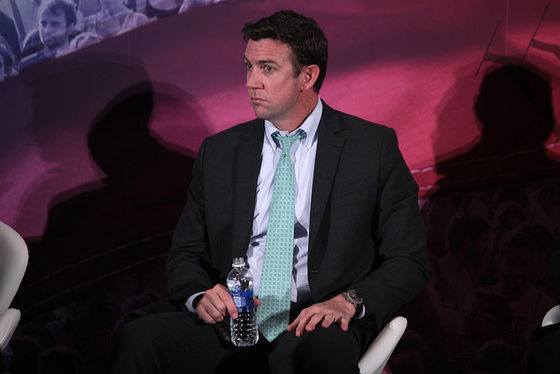 ByGage Skidmore

In addition, Duncan in a whirlpool is violent in the pastFPS"It is not right for politicians to advance the regulation of games"Opinion articlesPeople who have posted. News site reporting this issueSanDiegoUnionTribune.comSo, we are conducting a questionnaire "Which do you think is the game that Duncan's election funds were used?", And the election funds are "Counter-Strike: Global OffensiveThe prediction that it was used for the majority is predominant.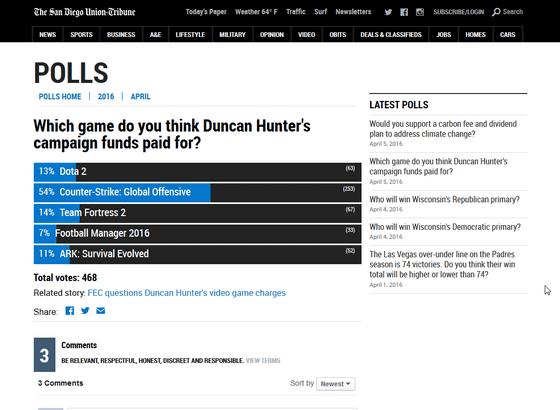 in Game, Posted by logu_ii