Pistachio and hazelnut chocolate and three types of texture are extravagant "Chocolate Ball Grande" Taste Review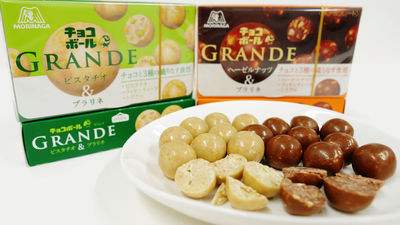 Large grain chocolate confectionery "Choco Ball" familiar with "Toy Caneuma" and "Kyoro chan", combined with hazelnuts and pistachios instead of peanuts, baked a thin crepe to crunch and crushedFyantineAnd cereal, "I enjoy three kinds of texture, one upper luxury" made with the concept of "Choco Ball Grande"Newly appeared on Tuesday, March 29, 2016, so I tried to actually purchase it and eat it.

Choco Ball Grande | Morinaga
http://www.morinaga.co.jp/kyorochan/grande/

Choco Ball Grande has two types, "hazelnut & praline" using hazelnut chocolate with praline and "pistachio & praline" using pistachio chocolate with praline. "Praline"Is a paste of hazelnut or almond-based paste plus cacao butter and special flavor.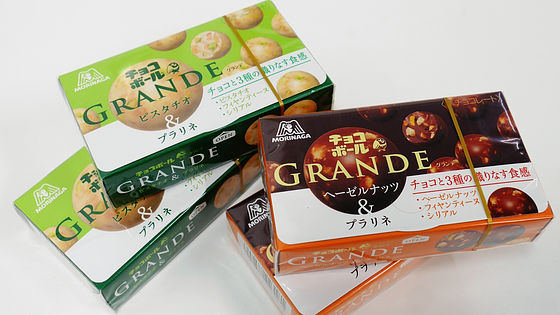 Each ingredient has three kinds of texture different.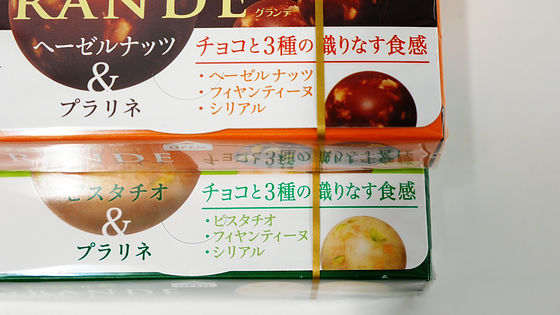 Raw materials of hazelnut & praline include Ficantine and hazelnut praline paste, etc. Energy is 234 kcal per 44 g of box.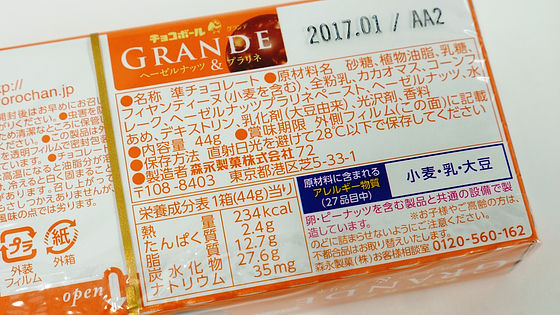 Pistachio & praline raw materials include pistachio praline paste, as well as skimmed milk powder. The energy per 44 g of box is 235 kcal.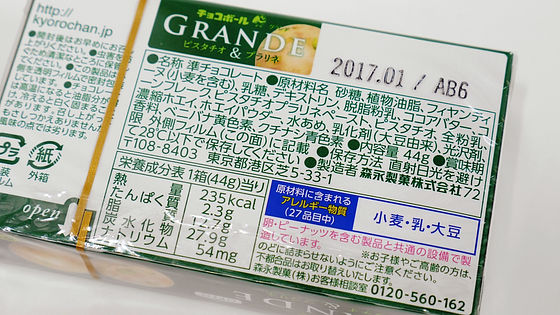 Open the lid and open it.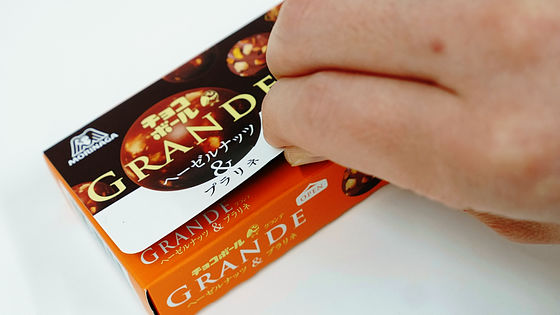 It has contents like this and it is quite different from usual chocolate ball. Unfortunately there are no "beak of gold" etc hitting the toy's cunning eyes.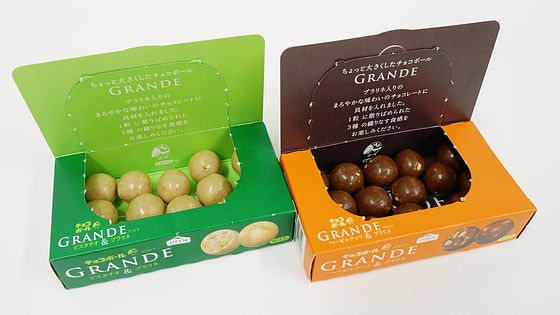 Looking at the hands like this. It is heavier than usual chocolate balls.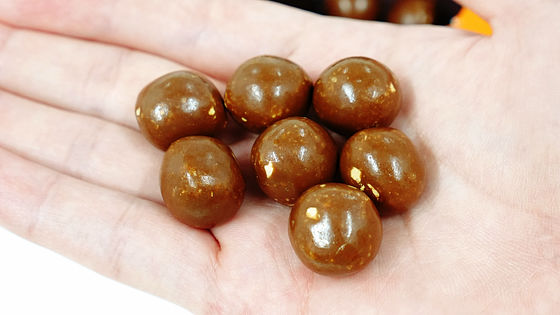 Unlike the chocolate ball with one peanut in it, you can see that the finely crushed hazelnut and phiantine are scattered in the cut. When I try to eat it, it becomes elegant chocolate which seems to be unnoticed when eating without a chocolate ball. Unlike usual chocolate balls, chocolate has been advocating a texture and reminiscent of the same "Morinaga" "twigs", but three types of meals, namely "Polypoly" of nuts, "crispy" of phiantine, and "crispy" of cereal The impression that the difference is feeling certainly, the chocolate is used higher quality than the normal chocolate ball.



Pistachio & pralines are also large grains, but it looks like white chocolate with greens because of pistachio chocolate.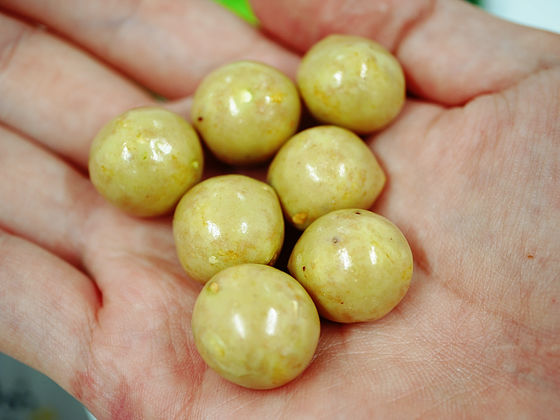 As you can see you can find several types of cereals etc as well. It has the same texture as hazelnut & praline, but it is a completely different taste, and sweetness of a mellow pistachio remains rich in tongue with chocolate. The sweetness is also stronger for pistachio and praline, but it is a little rare chocolate, which is also a little bit different from white chocolate, so I could feel a more luxurious feeling.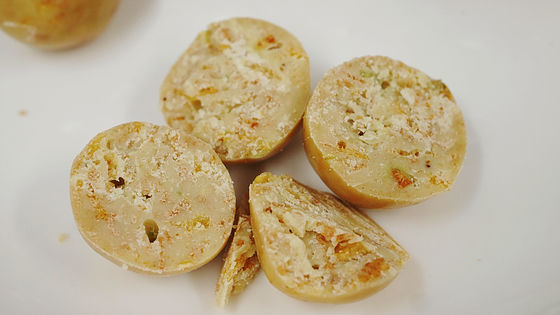 The recommended retail price of "Chocolate Ball Grande" is 194 yen including tax.