History that tried and errored to erase tattoos · tattoos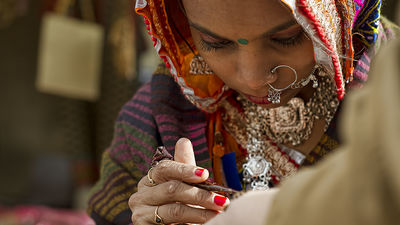 ByTim Caynes

It has been reported that tourism agencies are urging measures such as having stickers attached to bathing facilities for foreigners who are more tolerant of tattoos and tattoos than in Japan. Tattoos are fixed once they are engraved, so special surgery is necessary to remove, but historically tattoos have been explored not only for carving but also for removing.

Indelible Ink: The Deep History of Tattoo Removal-The Appendix
http://theappendix.net/issues/2013/10/indelible-ink-the-deep-history-of-tattoo-removal

It was said that the method of removing tattoos and tattoos for the first time was confirmed around the 6th century and it describes the removal method of "stigma" which was done at the time of the encyclopedia of medicine at Alexandria and Constantinople .

Stigma is a tattoo applied to the face and hands of soldiers, and the soldiers at that time were often engraved as tattoos from the country that served. Furthermore, the slave who committed a crime is described as being engraved as "I caught and I am on the run" and so on. StigmaTurinokiI painted the resin and rolled the bandage for 5 days, it was able to erase it in 20 days.

It was when the British pirate attacked the Spanish colony in 1681 and then visited the Republic of Panama. Pirate military doctor Lionel · wafer was injured so that he could not walk due to explosive explosion accidentDarien ProvinceAlthough left behind in the vicinity, the wafer remained in the territory of indigenous Kunas and treated the injured feet.

The wafer wrote in the handbook that "Kuna people are embedding beautiful symbols representing" joy "deeply into the skin using pigment." I wrote in my note that "I pierced the skin until it blew out with a sharp prickle, rubbed the bleeding part in a pigment of a color of your choice, so that a figure without disappearance was drawn" It was. The wafer that was supposed to put the KUNA people's tattoo thereafter wrote that "Tattoo could not be removed even if you injured the skin or removed it." Whether or not the wafer agreed to put in a tattoo is not certain.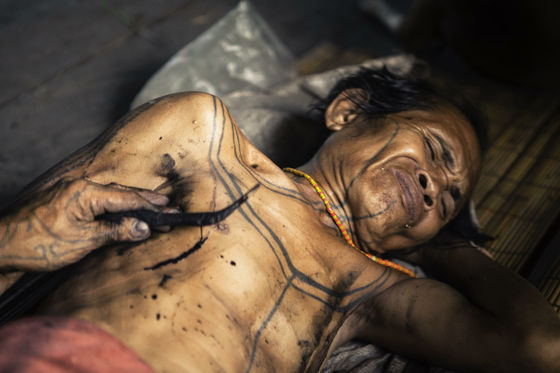 ByBernard benavides

In Jerusalem in the first half of the 17th century, when visiting Jesus' graveyard a memorial tattoo called "Jerusalem Mark" was given to arms etc. A Scottish traveler visited the sacred pilgrimage to Jerusalem and asked the engraver to carve a sculpture including the name of King Scottish king when he got Jerusalem Mark on his right arm but this text was originally spy in Spain after pilgrimage It was said that he was mistaken and was torn off by arms as a result of torture.

In the 2012 survey, 21% of Americans know that they have one or more tattoos, and in modern days it is possible to eliminate relatively small marks in small tattoos by laser ablation surgery It is said that it is difficult to completely remove large tattoos and tattoos even in the present age. You may not worry about chopping the skin like old days or removing tattoos by torture, but it seems to be said that you need to be prepared to carve a tattoo.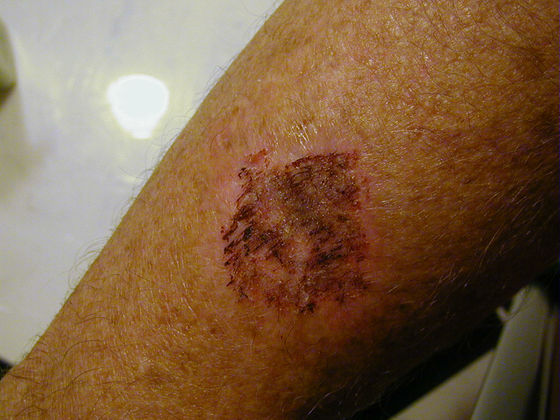 ByDfrankg