Aluminum made full metal body & 12 hours continuous driving OK but cheap 'Acer Chromebook 14' appeared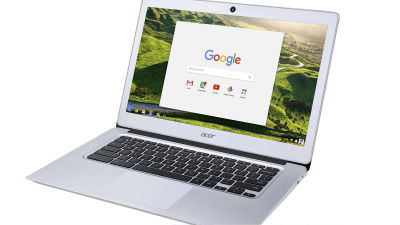 It is equipped with a full-metal body of 14 inches from Acer and a low price of 299 dollars (about 34,000 yen)Chromebook 14"Will be released.

Amazon.com: Acer Chromebook 14, Aluminum Chassis, 14-inch Full HD, Intel Celeron N 3060, 4 GB LPDDR 3, 32 GB, Chrome CB 3 - 431 - C 5 XK: Computers & Accessories
http://www.amazon.com/dp/B01CVOLVPA/

This is "Acer Chromebook 14". It is equipped with IPS liquid crystal of 14 inches full HD (1920 × 1080). A front camera with a viewing angle of 88 degrees left and right has a resolution of 1280 x 720 pixels and has dual speakers on the left and right.



The characteristic is the full metal body of aluminum material. I adopt a sharp design that becomes thinner as I go to the front.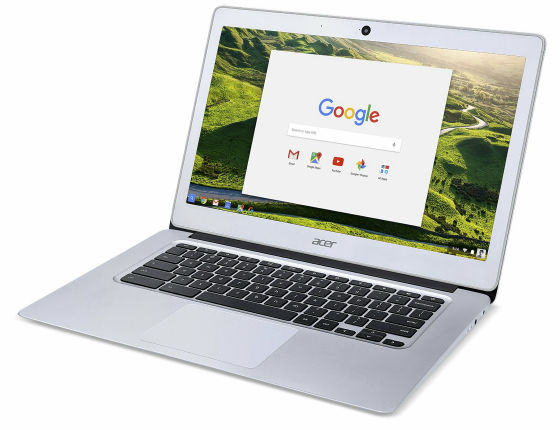 Of course, it has Chrome OS. CPU is Intel Celeron N 3060 (maximum 2.48 GHz · 2 cores), 4 GB LPDDR 3 memory, storage is 32 GB eMMC.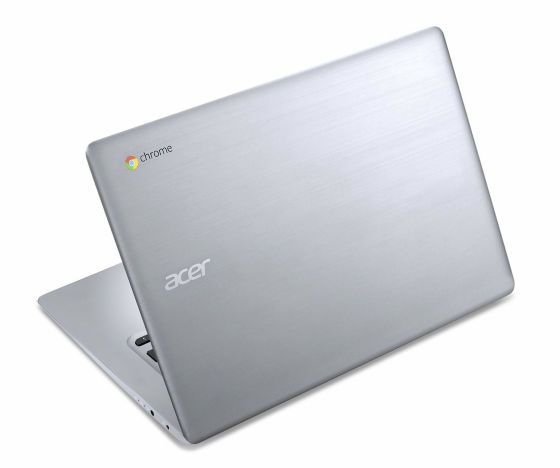 Battery capacity is 3950 mAh and continuous driving for up to 12 hours is possible. Wi-Fi is 802.11ac andMIMOCompatible with Bluetooth 4.2. On the left side are two USB 3.0 ports and an HDMI port.



The keyboard is black, and the design reminds me of a MacBook.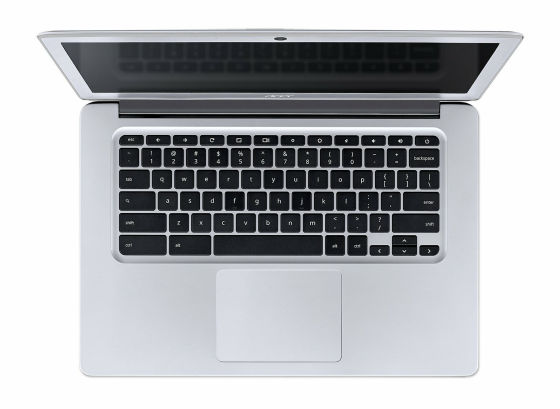 The size is 13.4 inches (about 34 cm) wide × 9.3 inches (about 23.6 cm) long × 0.7 inches (1.78 cm) thick, weighs 3.4 pounds (about 1.54 kg).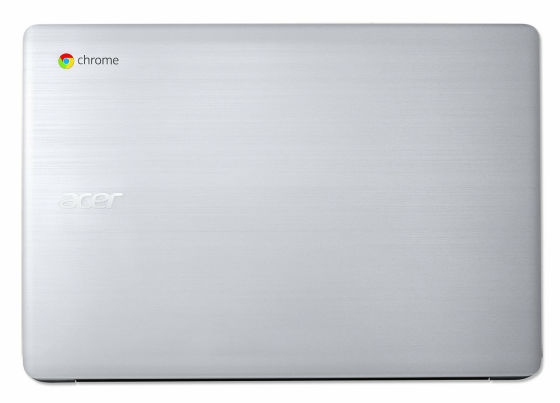 The Acer Chromebook 14 is a low price such as full HD (1920 × 1080) resolution · 4 GB memory · 32 GB storage upper version even at a low price of 299 dollars (about 34 thousand yen), as well as a low price version of 1366 × 768 resolution · 2 GB · 16 GB storage It is prepared. Acer Chromebook 14 is scheduled to be released in the United States in April 2016 beforehand, and I would like to expect sales in Japan as well.

In addition, reservations are accepted on Amazon.com, but it is not compatible with delivery to Japan.

Amazon.com: Acer Chromebook 14, Aluminum Chassis, 14-inch Full HD, Intel Celeron N 3060, 4 GB LPDDR 3, 32 GB, Chrome CB 3 - 431 - C 5 XK: Computers & Accessories
http://www.amazon.com/dp/B01CVOLVPA