Ultrabook "Aspire P3-171-N32Q" haste photo review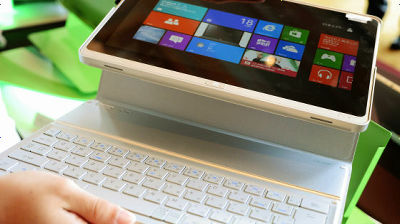 UltrabookAlthough it is also a tablet, it is deformable to a user friendly style for each use scene "Aspire P3-171-N32Q"is. It is a Windows 8-equipped machine that can be a tablet or a personal computer.

Acer | Aspire P | P3-171-N32Q | Overview
http://www.acer.co.jp/ac/ja/JP/content/model/NX.M8NSJ.002

This is Aspire P3-171-N32Q, the main body is covered with a keyboard integrated cover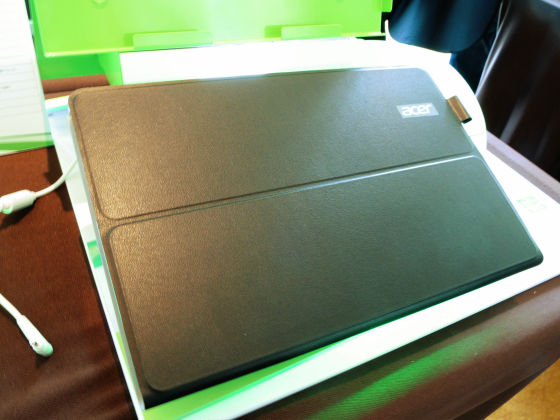 The OS has Windows 8 64 bit, Intel Core i 3 - 3229 Y for CPU, 2 GB memory and 120 GB storage with SSD, body weight is 790 g, battery life is up to 6 hours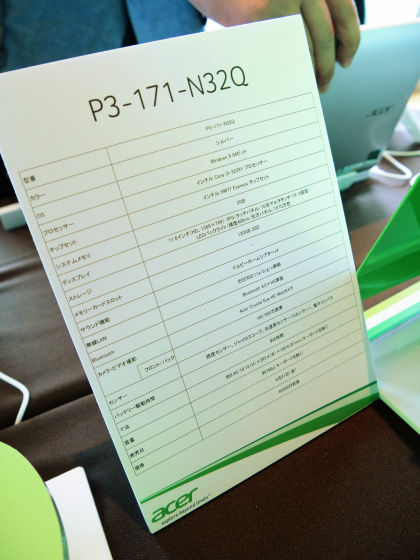 Open and change to a laptop style like this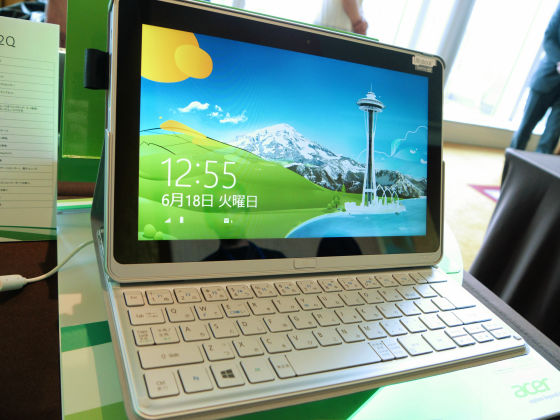 From the side, you can see how the tablet part is supported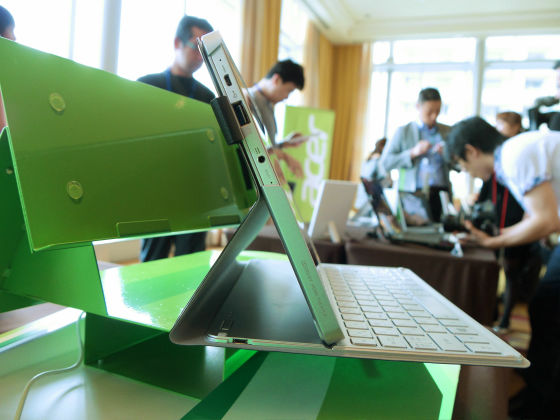 The keyboard looks something like this, when you actually type the letters, the key is slightly shallow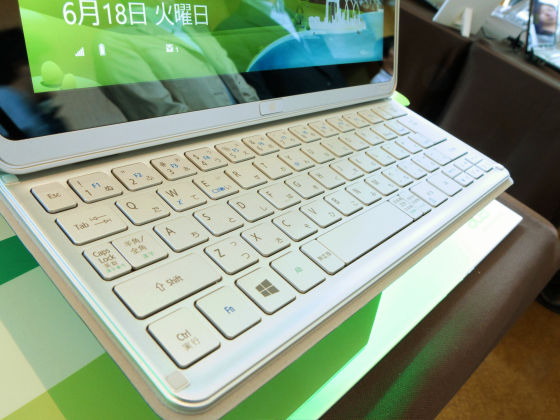 Since the main body and the keyboard are connected via Bluetooth, there are no terminals etc for connecting the two, and the keyboard is charged with the included Bluetooth keyboard charging cable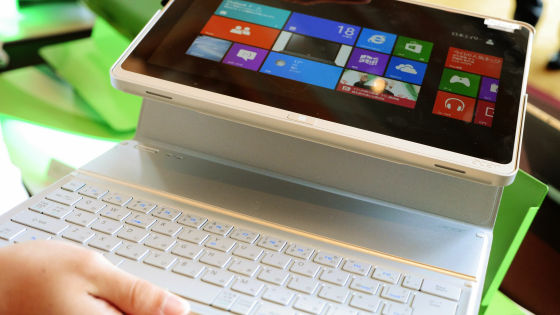 With such a feeling when removing the main body from the cover, a hole is also drilled in the cover so as to overlap the heat exhaust groove part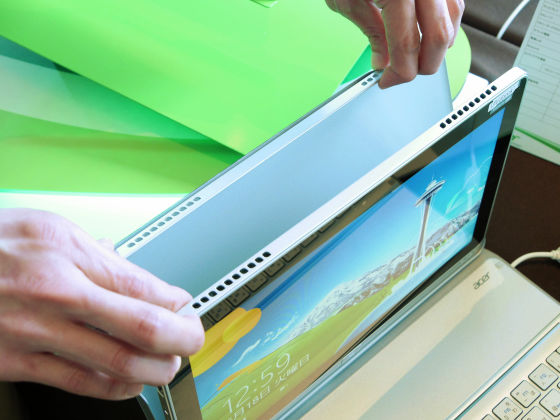 The keyboard integrated type cover looks something like this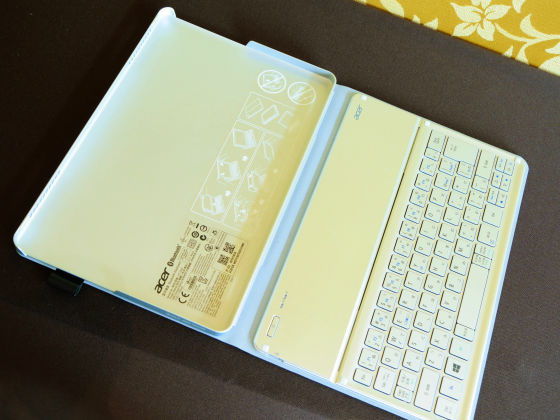 Removing the main body from the cover is an ordinary tablet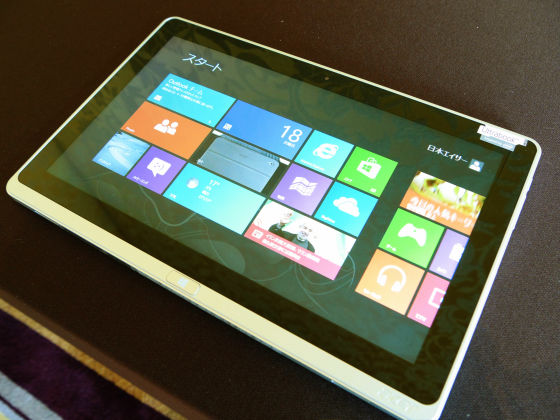 Even when used as a tablet, smooth operation has been realized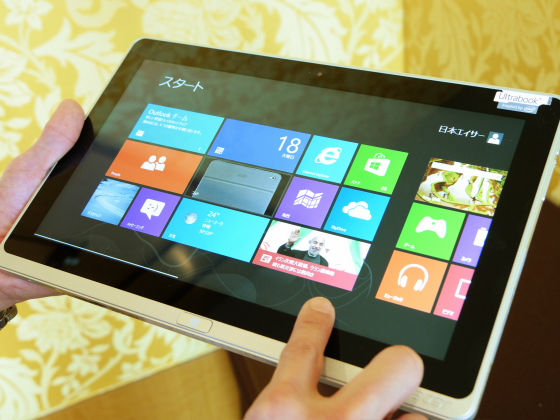 Rear side of the main unit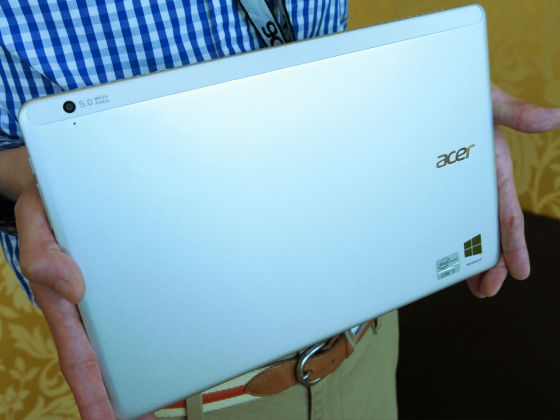 There is a 5 million pixel camera on the back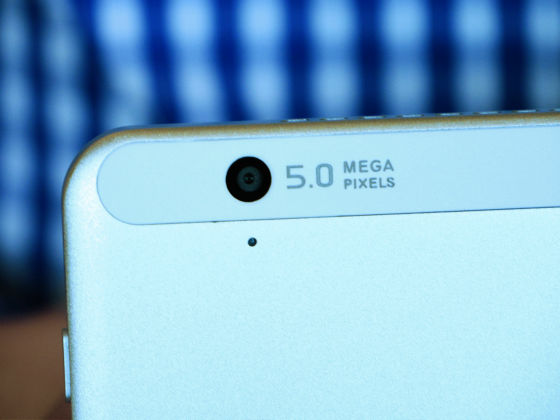 The heat dissipation groove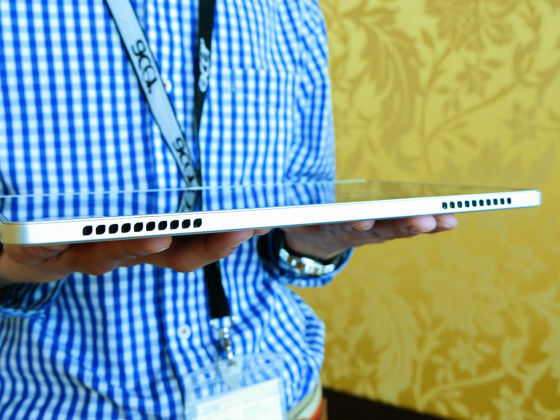 On the right side are volume control buttons from the left, power button, earphone jack



Bottom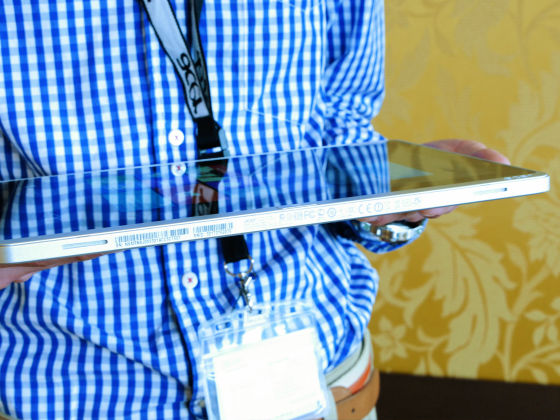 On the left side are Micro HDMI port, USB 3.0 port, DC in jack for AC adapter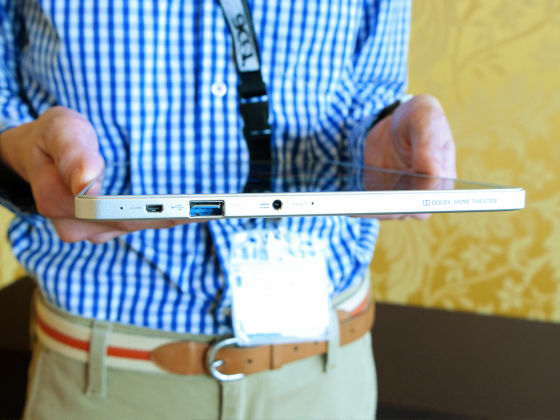 You can see how you actually use Aspire P3-171-N32Q by watching the following movie.

I opened Aspire P3-171-N32Q and tried browsing - YouTube


The keys on the keyboard are slightly shallow and pressed, so there seems to be some preference, but there is only Ultrabook and the operation is very comfortable when used as both a personal computer and a tablet. The release date of "Aspire P3-171-N32Q" is Friday, June 21, the price will be around 85000 yen.