A hasty way of stealing luxury cars by hacking smart keys and remotely playing team clearly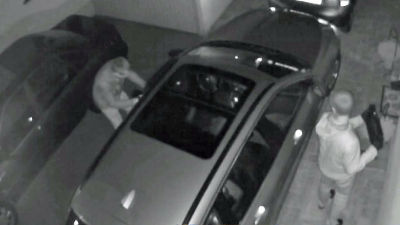 You can unlock and start the engine without inserting the key into the keyhole "Smart entryKey (smart key) "is becoming popular as options are prepared for luxury cars as well as for mass cars. However, the haste of hacking the smart key in team play, stealing the car in a few minutes by remotely turning on the engine became clear, and the vulnerability that can not be countermeasured against the smart key has been revealed .

Keyless-Schließsysteme sind unsicher | ADAC
https://www.adac.de/infotestrat/adac-im-einsatz/motorwelt/test_keyless.aspx

BMW, Audi and Toyota cars can be unlocked and started with hacked radios
http://www.telegraph.co.uk/technology/2016/03/23/hackers-can-unlock-and-start-dozens-of-high-end-cars-through-the/

All German Automobile Federation "ADAC"In order to raise awareness of theft prevention by revealing the actual situation that cars are being stolen easily by hacking smart key, the smart key of 24 car models of 19 world famous car manufacturers is called "amplification attack ) "Hacking experiment was carried out.

In the smart key system, "When the car's sensor sends a signal and the smart key that received the signal returns a response signal, the car recognizes that there are drivers with keys inside the car and allows the engine to turn on" A mechanism is taken. By exploiting this system, it amplifies the signal sent by the automobile sensor, sends a signal to the remote smart key, and disguises the driver as if it is inside the car and plays the engine. It is an attack.

In a signal amplification attack, as long as the smart key is at a certain distance from the car, the thief can easily steal the car if it penetrates into the car. In other words, when a luxury car that is always parked at the same parking lot is aimed at, it is difficult to take measures as there is pointed out that there is only one way to protect the smart key by putting it in the refrigerator and blocking the signal.

Why is it possible to prevent car keyless prying robbery with "refrigerator"? - GIGAZINE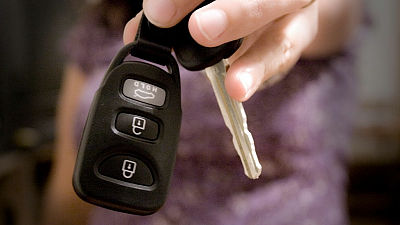 In addition to the signal amplification attack already known to be a car thief, ADAC sophisticated the theft tactics further using commercially available electronic equipment in this exam. It is a function of stealing a smart key at a remote place as if it is in the car by executing offense who actually steals the car and cooperative play with the accomplice who relays the transmission and reception of the signal as approaching the smart key and then amplifies the signal It is to do an attack. The aim is to raise the accuracy by targeting the car's smart key to steal.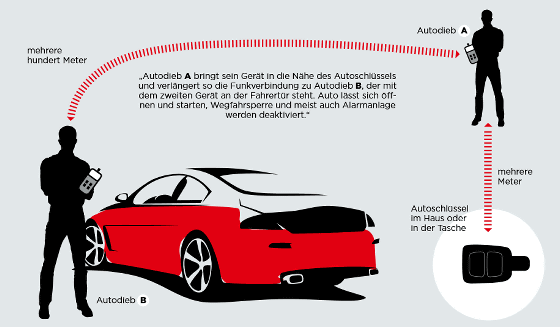 This damage which is thought possible by this team play signal amplification attack is like this.

Wie sicher sind Keyless-Schließsysteme? | ADAC - YouTube


Two people enjoying a cafe.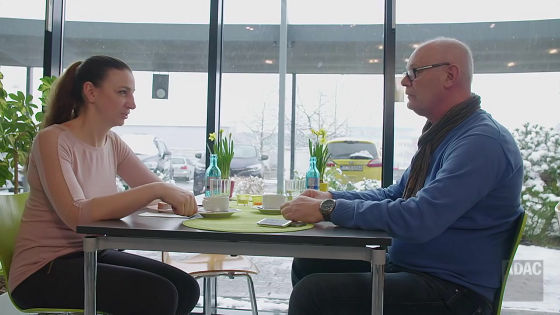 The smart key of the car is placed on the desk.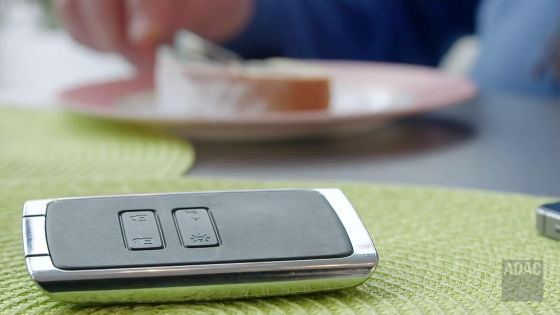 A suspicious person behind checking the smart key ......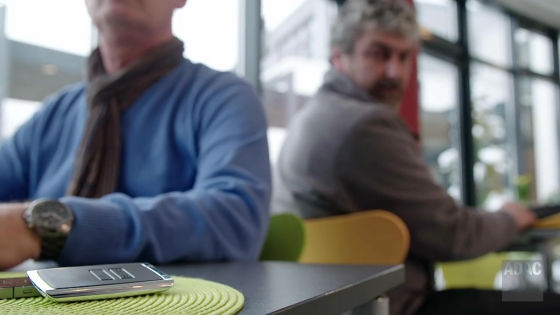 Switch on the signal transmission equipment ON.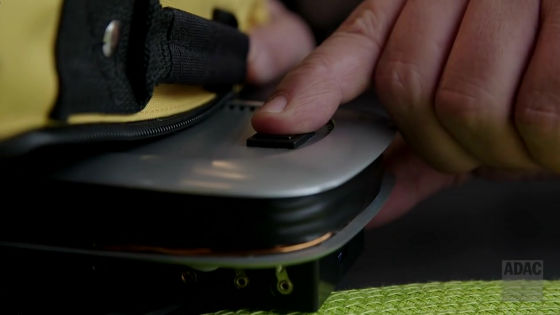 What is outside is a perpetrator who steals a car.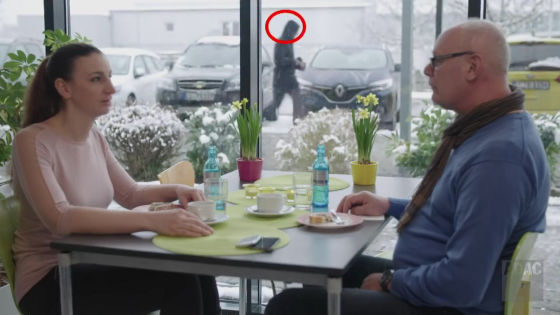 Sneak into the car and amplify the signal sent to the smart key through the accomplice, and further received a signal from the accomplice, as if the smart key was in the car.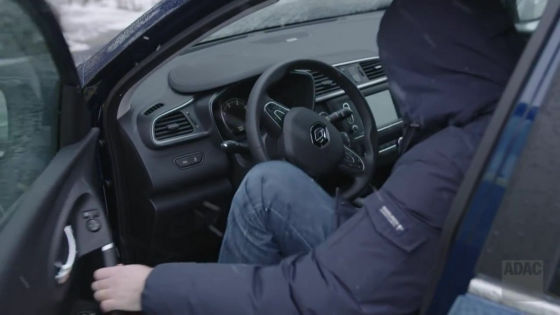 Many I steal the car. The executor who steals the car and the accomplice who relays the signal are theoretically OK even if it is 90 meters away.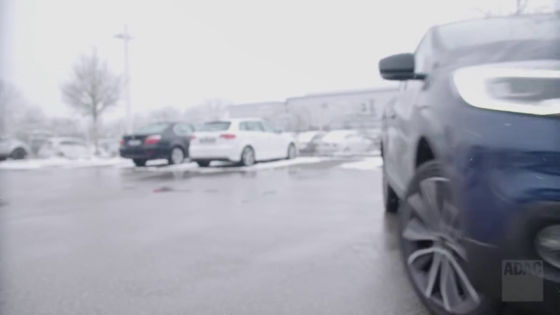 According to ADAC, there is already a theft incident that seems to have used signal amplification attack by this cooperative play. In addition to the thieves sneaked into the car, you can see the figure of a man holding a suspicious machine outside the car.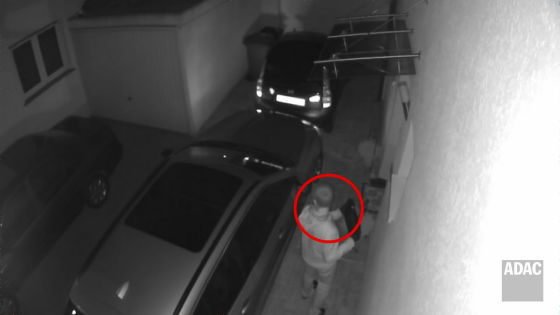 When it took the engine, I got inside the car and went off by car.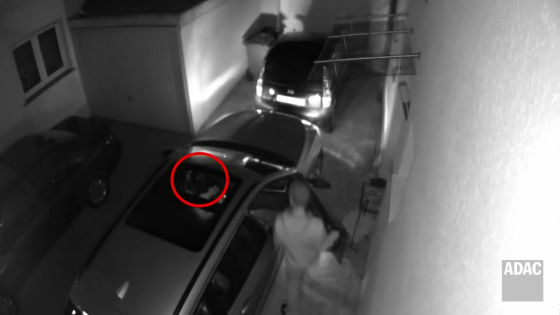 In response to the actual situation of automobile theft damage, ADAC tried to test the signal amplification attack by cooperative play centering on luxury cars.



Then, it seems that there are risks that 19 types of 24 kinds of cars are easily stolen.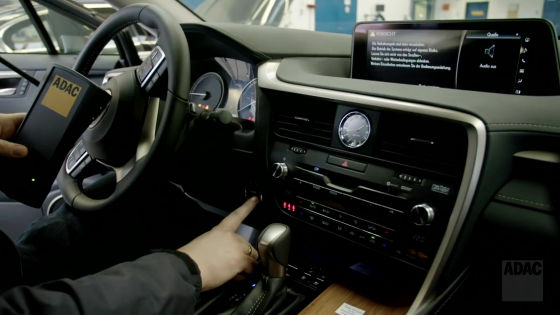 The types of vehicles that were vulnerable to smart keys confirmed by ADAC and the risk of theft damage was confirmed are as follows.

Audi:A3, A4, A6
BMW:730 d
Citroen:DS4 CrossBack
Ford:Galaxy, Eco-Sport
Honda:HR-V
Hyundai:Santa Fe CRDi
KIA:Optima
Lexus:RX 450 h
Mazda:CX-5
BMW Mini:Mini Clubman
Mitsubishi:Outlander
Nissan:Qashqai (Dualis), Reef
Opel:Ampera
Land Rover:Range Rover Ework
Renault:Traffic
Ssangyong:Tivoli XDi
Subaru:Levog
Toyota:RAV 4
Volkswagen:Golf GTD, Touran 5T

ADAC reported to the automakers about the signal amplification attack by cooperative play which it is difficult for users to deal with, and it is complaining about the necessity of urgent measures to be taken. Automobile thieves that became public will then be widely spread amongst the thieves and the damage caused by theft will always expand, so automakers' urgent countermeasures are likely to be required.