I ate Ringer's Hut 's muffled fish' which is full of vegetables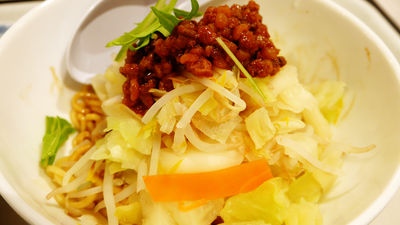 As a new product of Ringer Hut, using the original Champon Noodle "Muffled sprains"Appeared on March 14 (Monday). I went to eat to see how it changes with using Chumpon noodles because it is a product developed with hints of Taiwan Mahobashi.

500 yen range second menu! Champagne noodles no juice "Mensemen", "Mugs Tampen" appeared! : Nagasaki Champon Ringer Hut
http://www.ringerhut.jp/news/20160308_1/

Arrived at the shop. "Overwhelming" is not found in overhead menu, but ...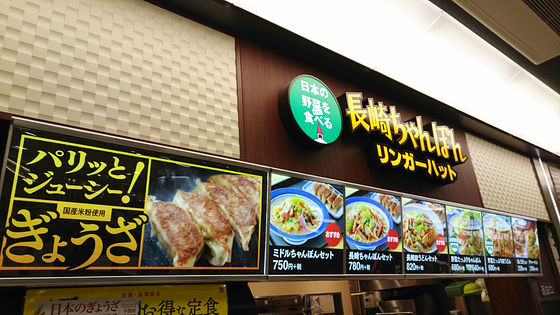 A small panel was overhanging before the cash register.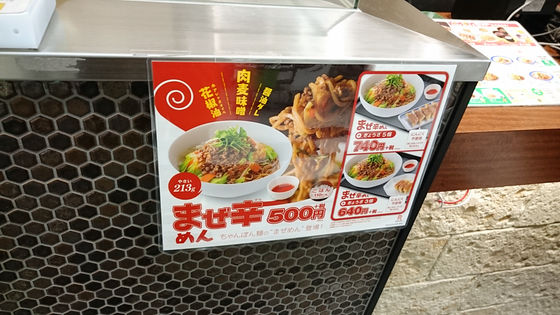 This time I ordered a set of 5 dumplings (790 yen including tax).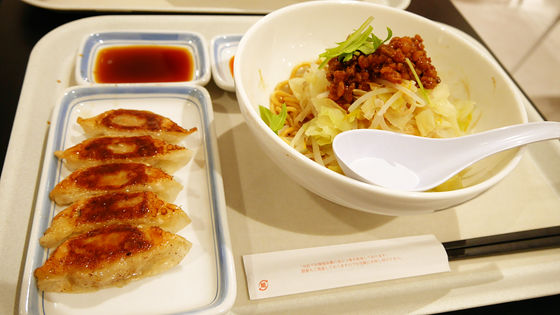 This is "muggy", noodles are invisible at all. The amount of vegetables is 213 g.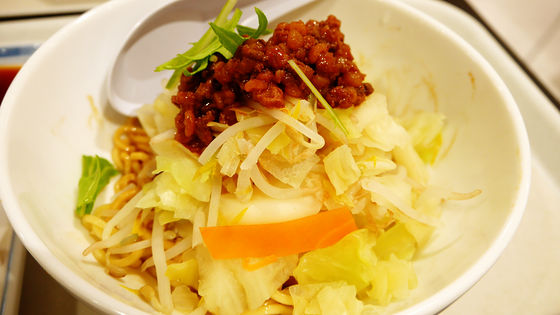 Minti-like thing is meat wheat miso, this is spicy spicy.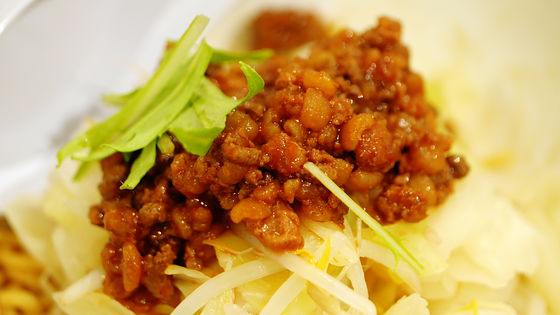 To compete with plenty of vegetables, plenty of noodles.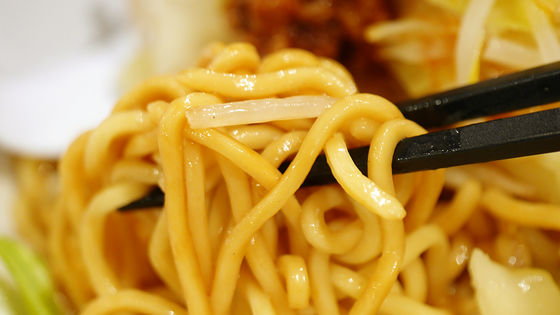 As soy sauce has accumulated at the bottom of the bowl, stir it firmly from the bottom and eat it. Anyway, it is more prominent than noodles because of the large volume of vegetables, there is certainly a spicy pungent taste, but moisture comes from plenty of boiled vegetables in the mouth, the spicyness gets thinner. For that reason, even people who are not good at hot objects are balanced easily. It is thick and powerful Chumpon noodles, eating is enough.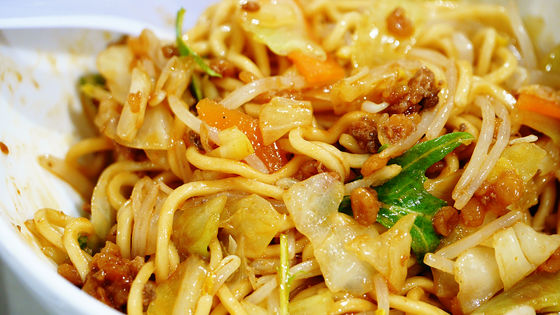 I feel a lack of spicyness when eating in search of spicy things, but when adding hot pepper oil (Hoa Jao Oil) on another dish, it is recommended because it increases the bitterness as it will soak from the mucosa of the mouth.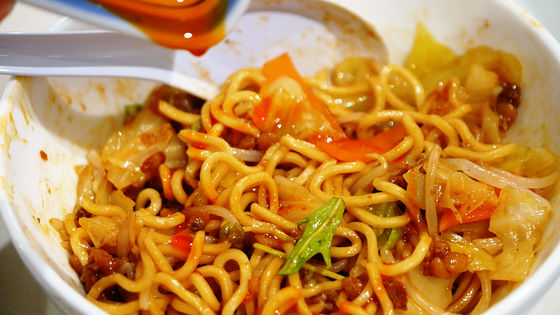 In addition, although it was said that it was delicious to eat with the rice which was left last, it was delicious, too much mixing too much, there was almost no one who was. However, there is no doubt that this ingredient meets rice.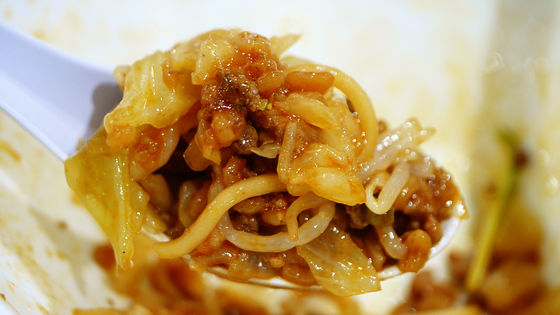 Garlic is non-garlic and quite light flavor. It is safe even if you have lunch in this case.