The real magic specialty shop in London really sells from a cane or a witch cook until a curse (about 3600 yen not putting a bad guy at home)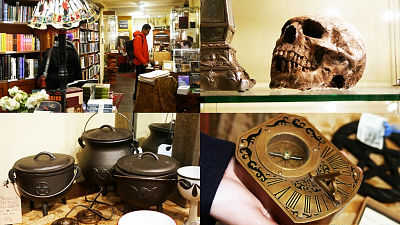 Britain, which also became the stage of Harry Potter, has been popular as a "magical country" and you can see real shooting sets and propsThe Making of Harry Potter"If you go to the inside of Hogwarts castle that appeared in the movies and sold magical toolsDiagon AlleyIt is possible to experience the atmosphere such as. However, in fact, there are magic specialty shops that sell magic tools also in real London, and it is said that they can purchase canes, witch pots and so on, so I checked whether there really is such a place.

Treadwell's
http://www.treadwells-london.com/

The magic specialty shop Treadwell's is not hidden from the general public, and it is also registered in Google Maps. The address is "33 Store St, Fitzrovia, London WC 1E 7 BS" and the British Museum is nearby.


It is a city center of London, so the neighborhood is urban and gorgeous atmosphere.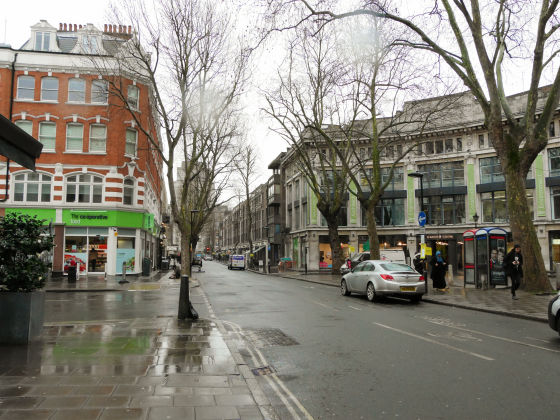 There was a supermarket,Diagon AlleyWhen I imagine a thing something, I get worried that "Is your address really here?"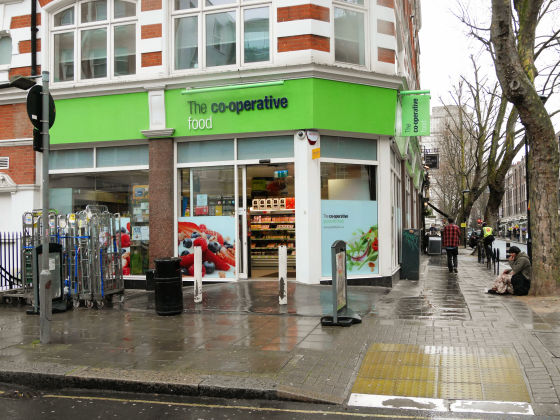 ...... but found the notation "Treadwell's Books" beside the way. It is a shop that has white and black appearance as well as shops around, so it is not noticeable and noticeable, it is like a normal bookstore. It seems to overlook if you are not looking for with a purpose conscious.



In front of the shop, books of 1 pound (about 160 yen) sale are lined up.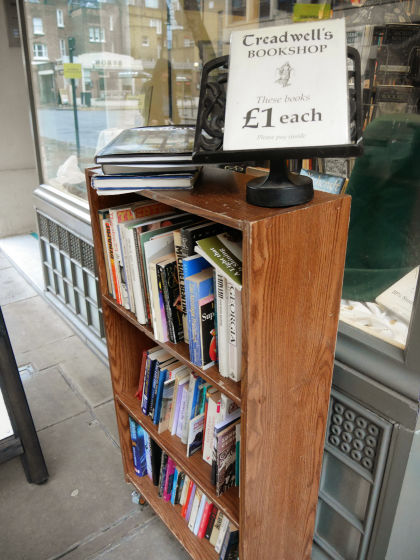 Which side is a magic specialty store ... ....? I wondered thoughtfully I tried to enter the store anyway.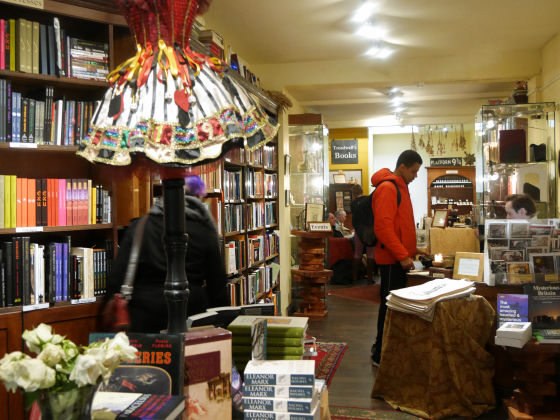 Inside the store shelves are sliding.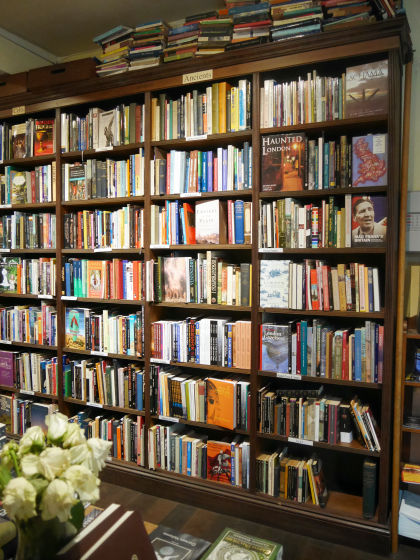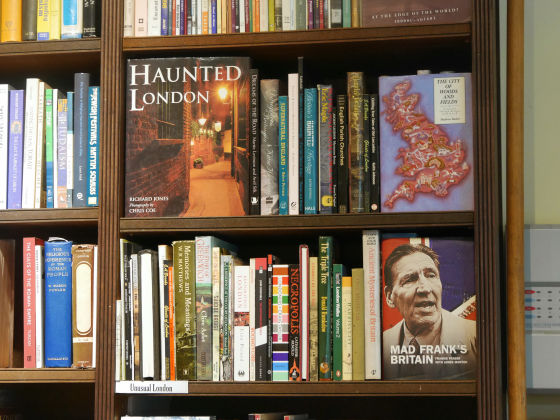 It is a long shaped room in the back, in the middle of the room there is a store clerk with a PC in front ... ...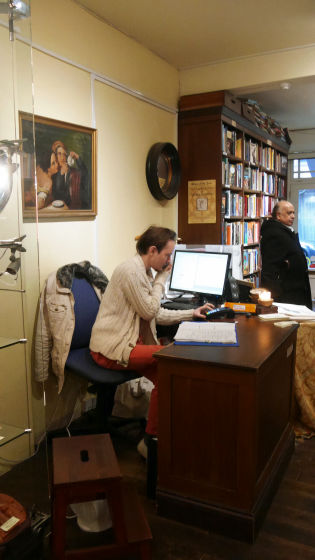 In addition, there are items other than books in the back.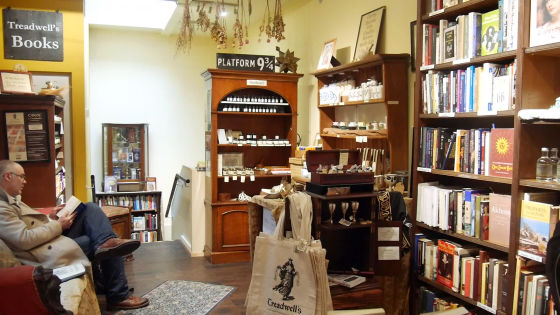 What I do not understand is slurry.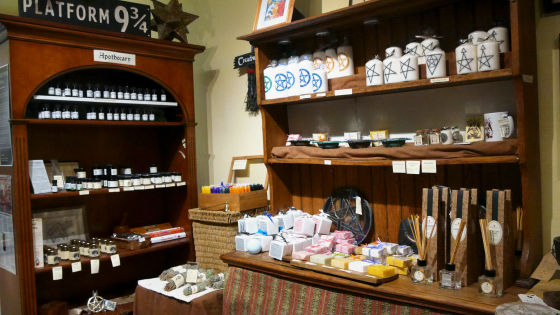 Candles and ...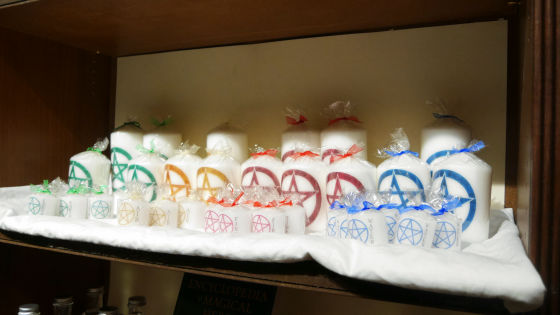 From ordinary items such as soap ......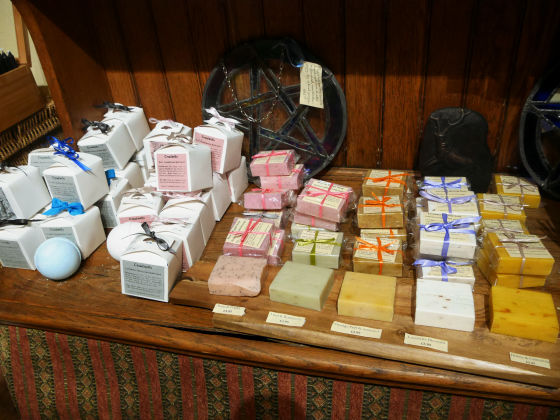 Devil with a goat's head "BaphometI entered an illustration of the atmosphere such as mugs and much more.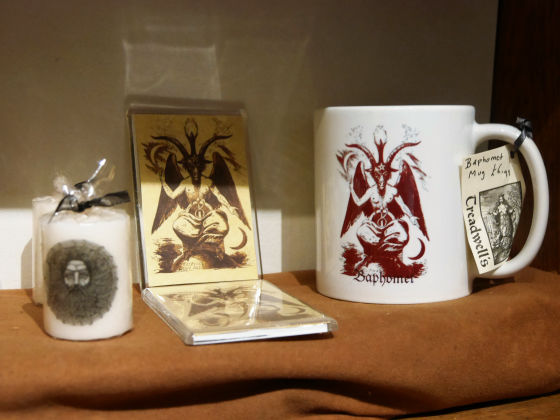 Of course there is a cane.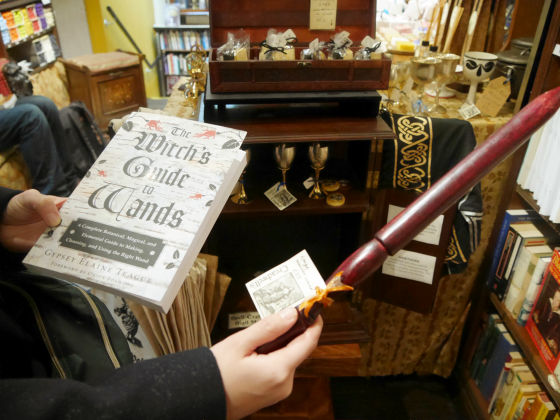 This one was there when I visited the shop. Unfortunately, because the clerk who asked "I am looking for something" asked the location "I have a cane?", I was not chosen as a staff, Still it is not genuine.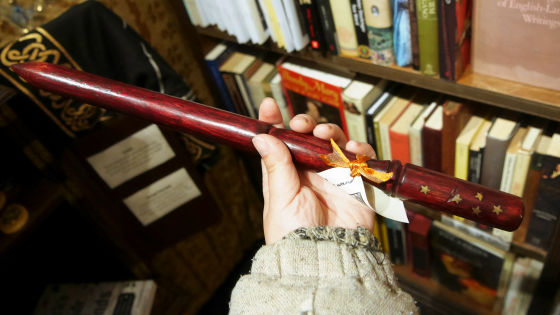 The part with the hand has a star mark ......



The tip was sharp. The price is 23 pounds (about 3700 yen)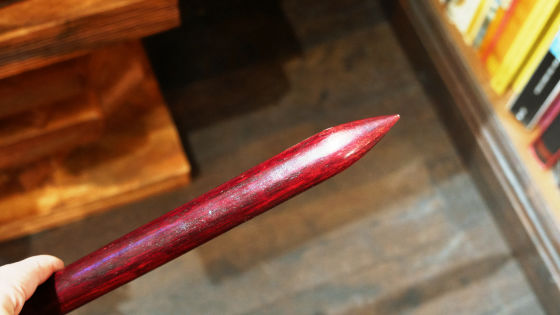 Since we also placed a can's how-to book along with a cane, even a beginner can handle it.



Turning it round and round, I wrote about how to choose from, how to use it, how to use properly, such as the type of wood that is the material of the cane, the shape of the cane suitable for the wood, the way of making the stick. As a result of examination, the bookIt is sold at Amazon for $ 17.71 (about 2000 yen), People who are not in the environment where you can buy canes can be made by themselves with reference to the book OK. The evaluation of the book is pretty good, it looks like learning a lot.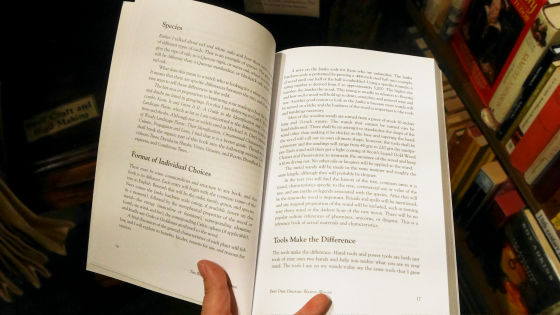 Compass of cool cool design (23 pounds / about 3700 yen)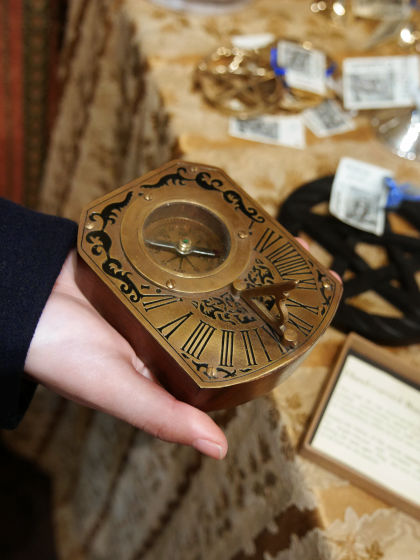 A symbol of a witch who circled a pentagram star "PentacleThere were lots of items with 'on. It depends on the size from 23.5 pounds (about 3800 yen).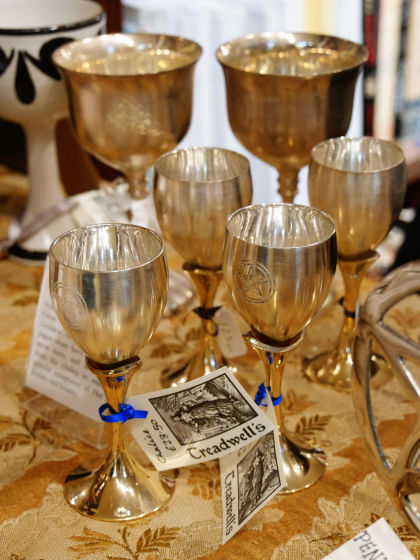 There was also a power stone with a pentagram. It seems like an amulet. 6.99 pounds (about 1100 yen)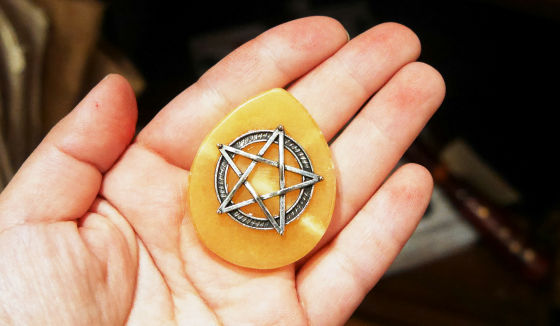 This is a candlestick (21 pounds / about 3400 yen) to put a candle inside and hang it in the room. The room seems to be a romantic atmosphere.



I also found a box filled with ink.



It contains yellow, purple, green, red, blue etc inks.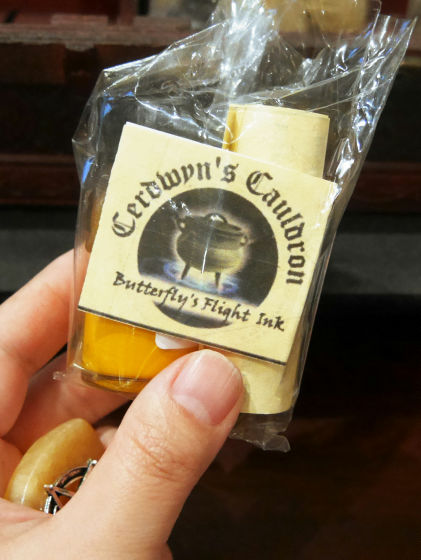 This is a special ink for writing spells, and yellow is for writing spells that can make wishes. There were other green inks to write real spells that call fortune, red "Dragon's blood" for magic of anger, blue ink for healing, etc. The price is 6.99 pounds (about 1100 yen)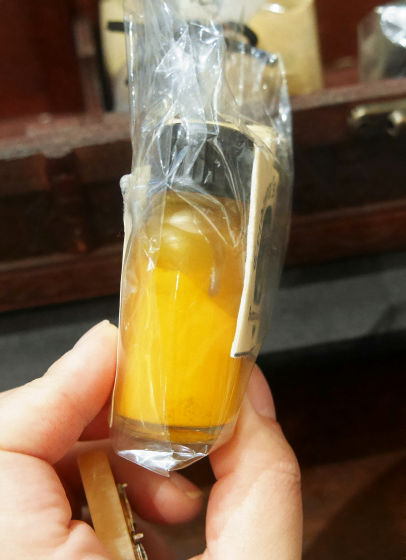 Witch pots cost 24.99 pounds (about 4000 yen).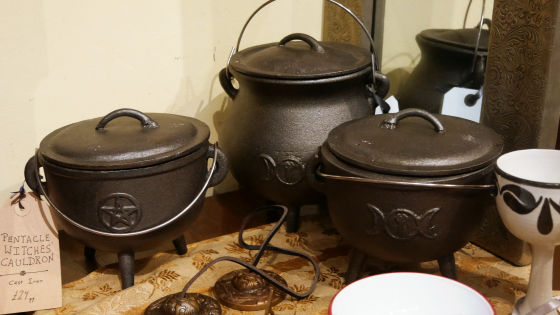 On the back shelf there were plates of 9 and quarter 3 lines.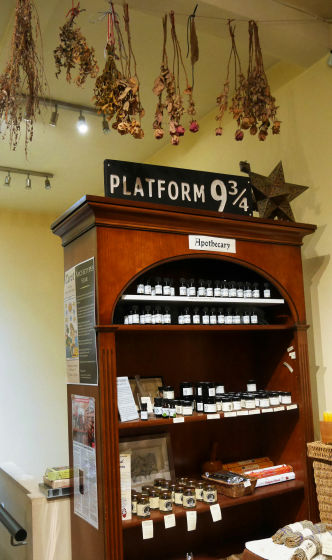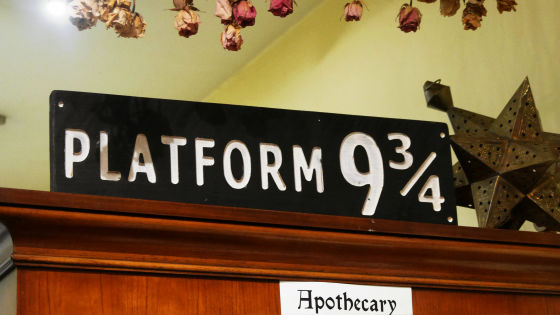 A small bottle placed side by side.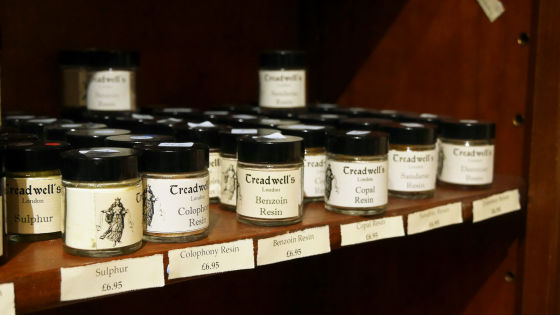 Inside is such a feeling, contains resin of pine tarp. It is said to burn like an incense, but the purpose is not to "enjoy the scent", but it seems to be for magical ceremonies as well as canes and pots. The price is 6.95 pounds (about 1100 yen)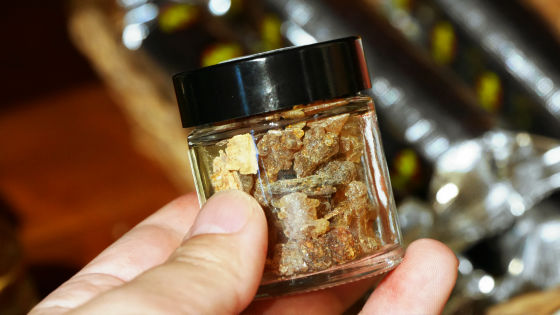 I also found a small bottle on another shelf.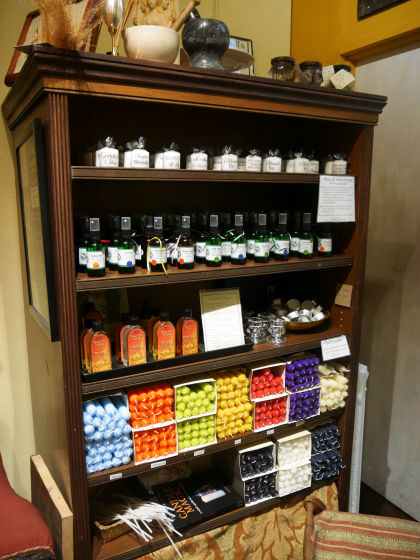 However, it is somewhat dirty atmosphere ......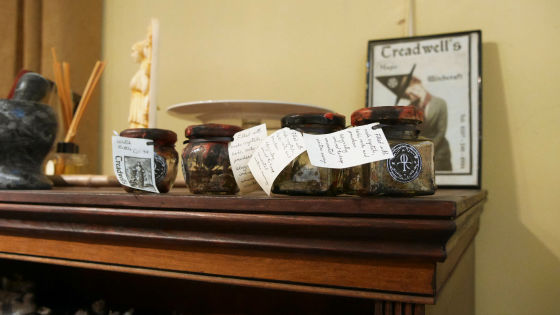 When I took it in the hand, there was something that looked like dust and dust sucked in by the vacuum cleaner. This is a small bottle containing herbs and so on which spoiled spells that dislikes people not to approach home. I do not know the effect, but the price is 21.99 pounds (about 3600 yen) in a bottle and it is high.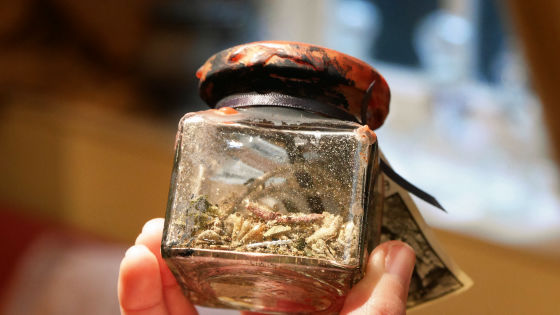 Crystal balls are 65 lbs (about 15,500 yen) on the left at the big end, 24.99 pounds (about 4000 yen) at the middle next to it, and 12.99 pounds (about 2100 yen) at the right end.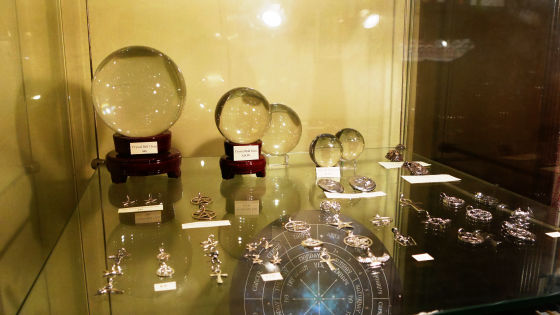 Accessories and ... ...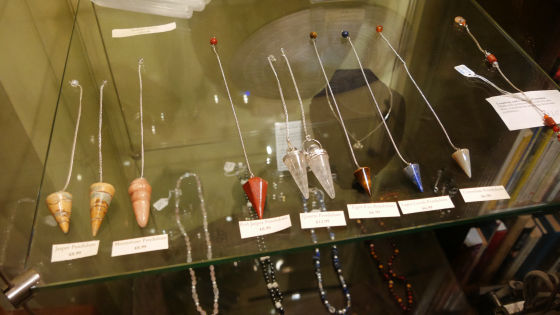 There is Skull.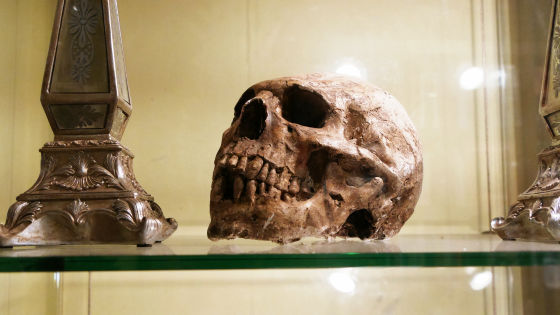 Ancient timesRunesPower stone (12.99 pounds / about 2100 yen) written.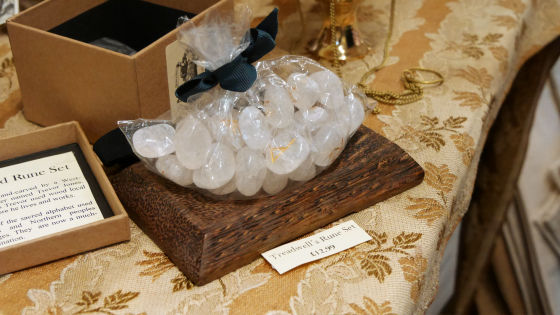 According to Wikipedia, stones, trees, metal, glass etc carved Rune characters are used for fortunetelling etc. In ancient times there was adopted a method called casting after picking up all Rune characters and picking up one, but now we put all Rune characters in bags, put hands in mind with questions and grasp one character It is said that the method of getting the answer with is used.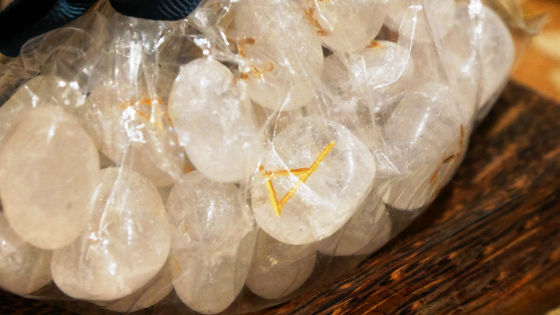 DubiousGreenmanThe pin is 20 pounds (about 3200 yen).



In addition, many books are lined in addition to magical items, and many of our customers are also replacing themselves. When I visited there were almost male customers, only one pair of female customers I saw. Then, what kind of books people are looking for is ......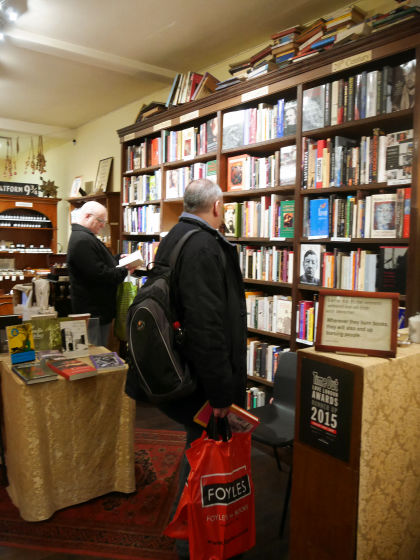 Relating to alchemy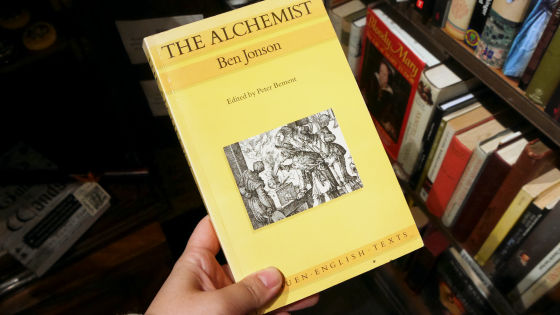 Books on Buddhism and Zen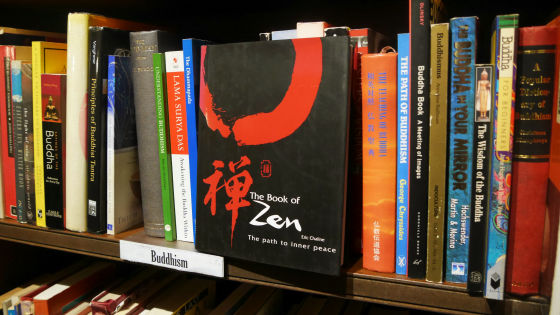 About shamanism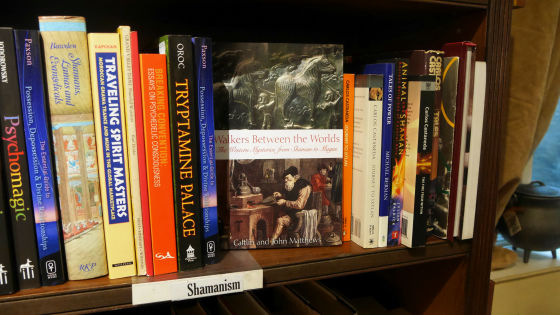 I also found a book called "How to find a fairy."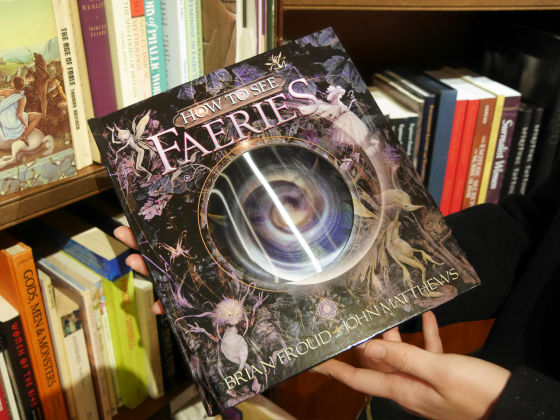 Let's open with Perry.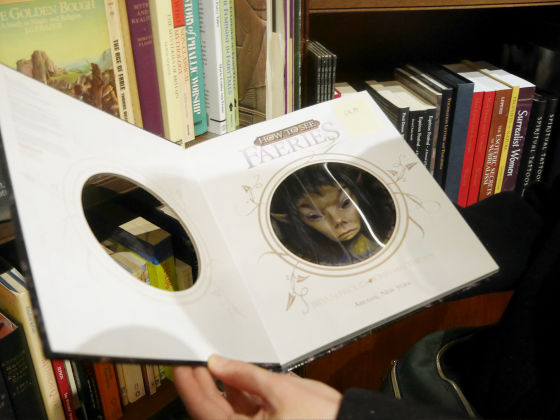 There is a part covered with paper of note size ......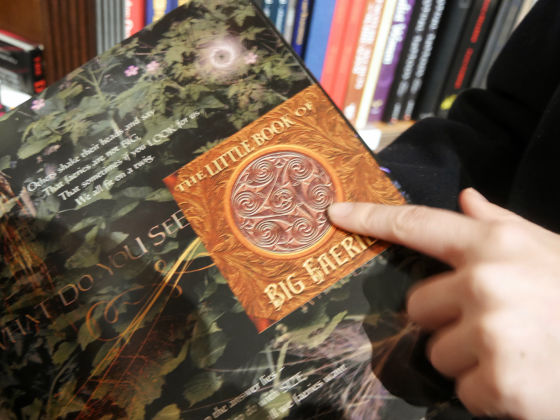 An illustration of a fairy as you open it. Apparently it looks like a picture book.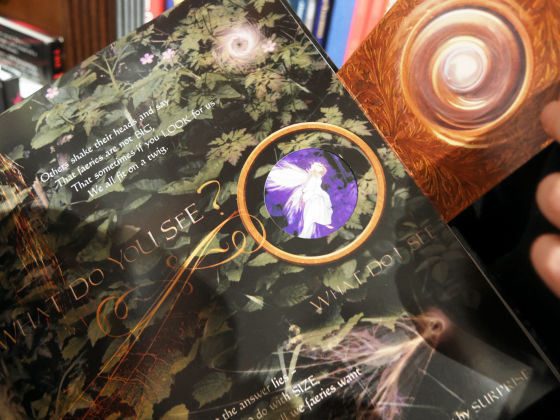 Books about witch hunting and the witch world as well.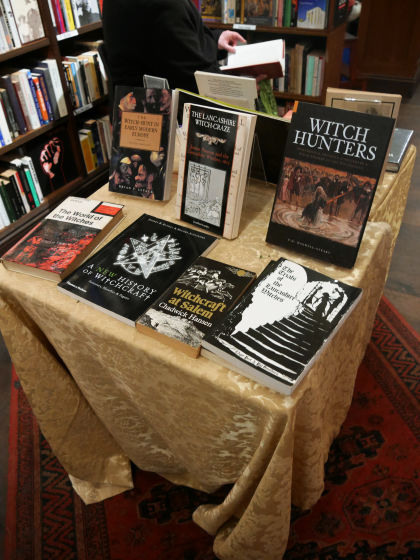 Bookshelves are divided by age ... ...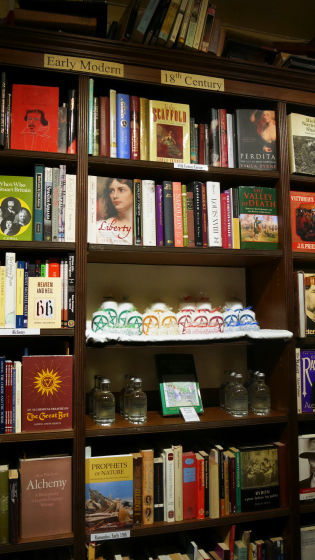 They are divided according to the country / region, and just looking at, all are intrigued.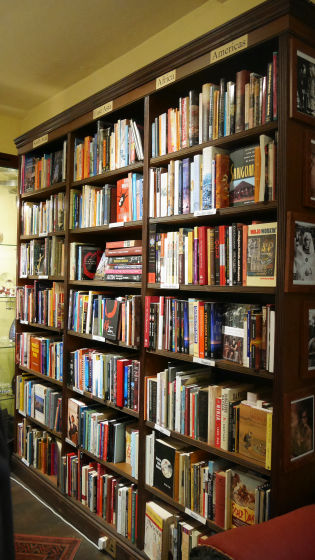 There is a large sofa in the back of the room, so it is possible to examine the book thoroughly here.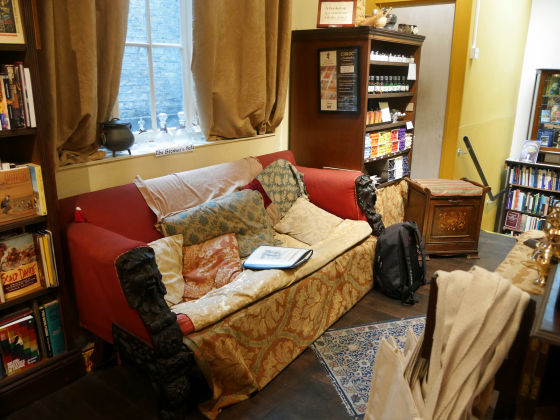 In addition, although there was a staircase in the back of the room, there was no way that the person who visited the store going down the stairs, it was unknown whether or not it was good to get off, so what is there is a mystery.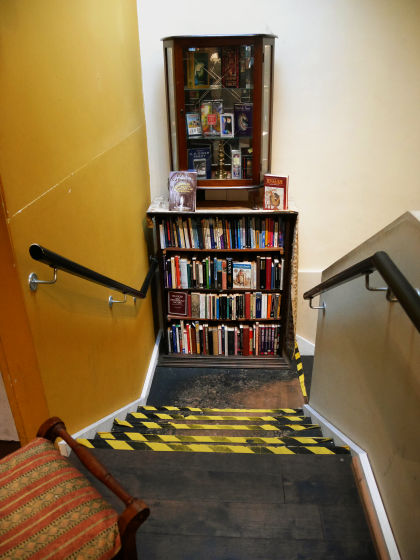 I thoroughly enjoyed the shops and I got a small map for the store clerk when I thought that we should go outside. What on earth is it? I heard that there are actually many similar magic specialty shops around Treadwell's. The fact that there are lots of shops is a place that made me realize how magic is rooted in London, as there is demand. For those of you who want to feel the depths of England's capital city London in the magical country, let's see what kind of atmosphere the other shops are going through.