I went to a new store "GYOZA OHSHO Karasuma Oike shop" that does not have a "gyoza no king"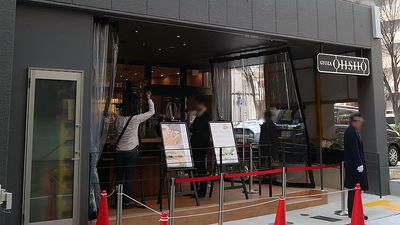 We opened the grand on March 3 (Thursday) "GYOZA OHSHO Karasuma Oike branch"A female designer sets up a setting, a female cooking researcher develops a menu, and a store aimed at" making stores easy for women to enter. " Since the shop which overturned the image of "gyoza no king general" from the root was completed, I went and ate the original menu of the store.

GYOZA OHSHO Karasuma Oike branch - King of dumplings
http://www.ohsho.co.jp/shop/detail.html

The place is right here as soon as I left the Karasuma Oikei "4-1" exit of the Kyoto Municipal Subway Karasuma Line / Tozai Line. As of March 3, Google Maps is "Lawson Store 100 Karasuma Oike Ekimae Shop".


From the exit of the station go along Karasuma-dori, you can see the shop immediately on your left.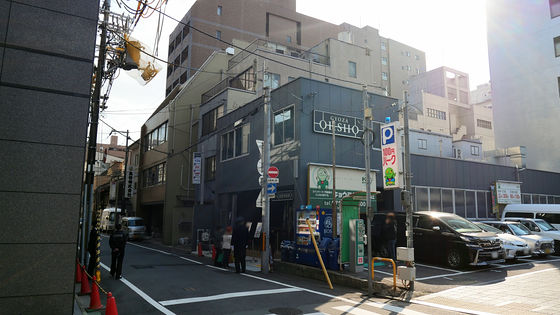 Speaking of dumplings' kingdom, there is a flashy signboard with white characters in the deficit, but this store is black in color and may not pass through without noticing if you are drowning.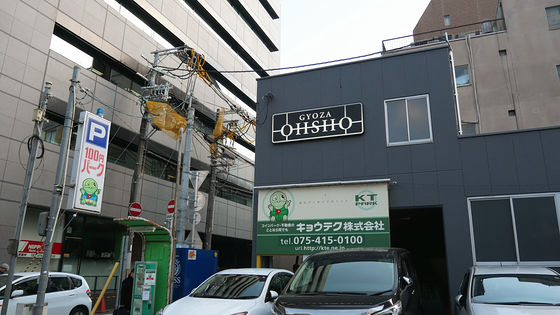 The front of the store looks like this.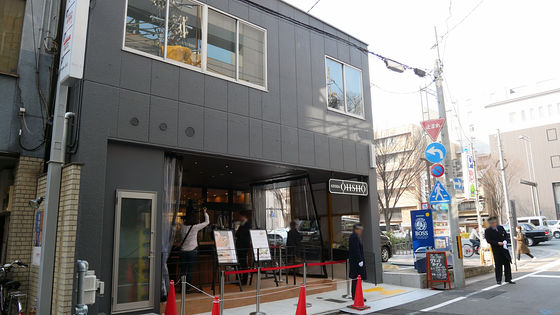 "Thursday, 3 March (March) Grand Open"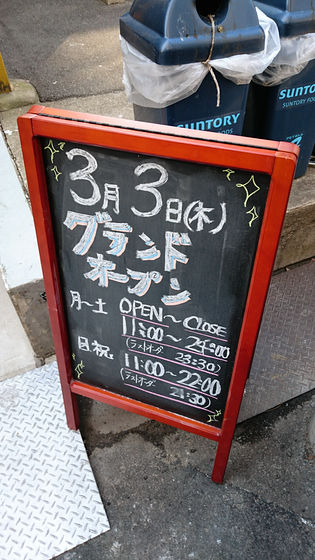 The daily lunch for this day was prawns.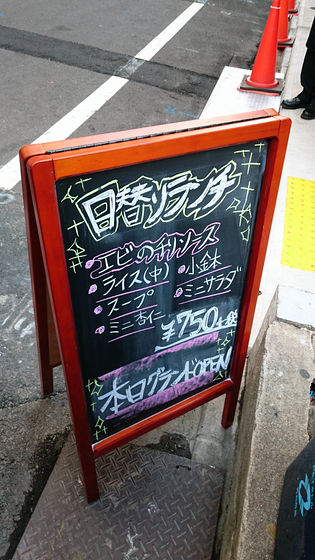 The atmosphere of the shop was never tasted by other gyoza king.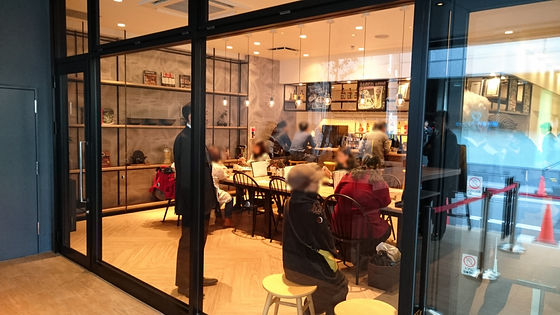 The counter part looks like a bar.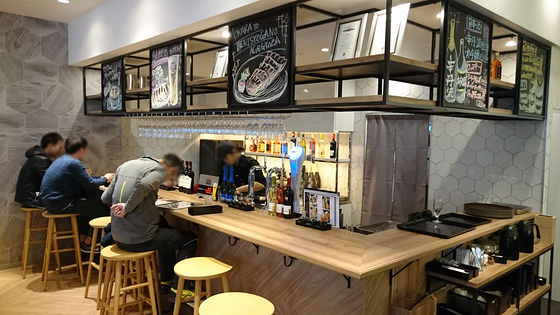 Even the call button looks stylish.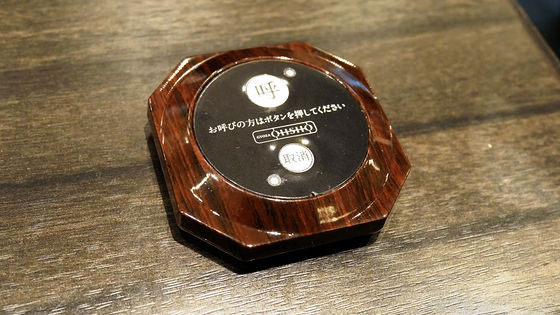 The menu isStore pageIt is posted in all. This time I ordered Lunch A · Lunch B and 2 single items.

First of all, lunch A "Chinese style apple sauce hamburger lunch" set with hamburger steak, salad, rice, egg soup and mini almond tofu set (850 yen excluding tax). Balanced cooking researcherMinori KirisatoProduced by Karasuma Oike store only menu.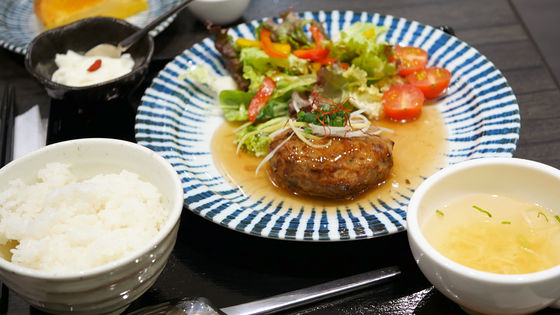 The main hamburger is ......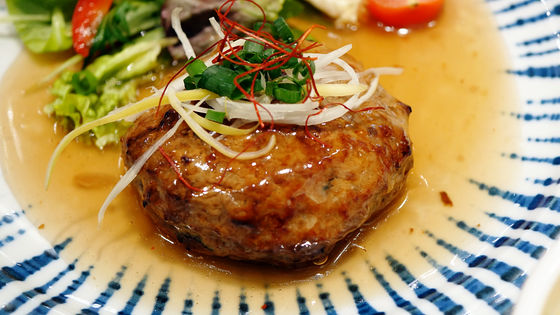 Besides beef, vegetables are also used solidly. Spices and salt are quite modest and healthy, but as a main part of lunch I personally feel insufficient power.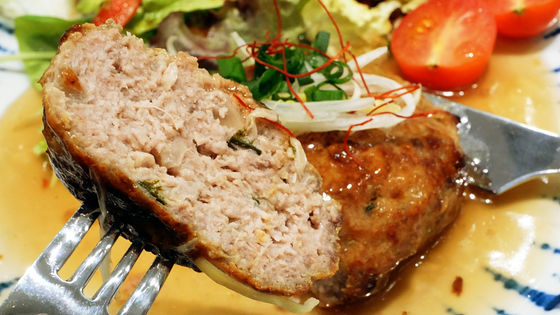 Salad is quite plentiful.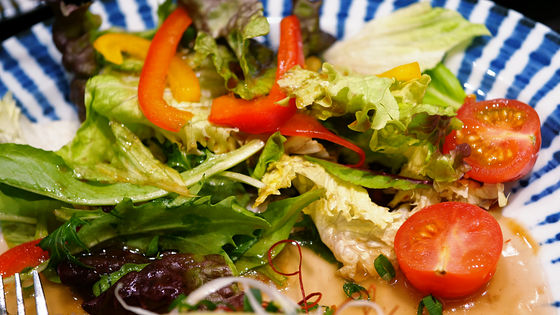 Dressing was also applied firmly here.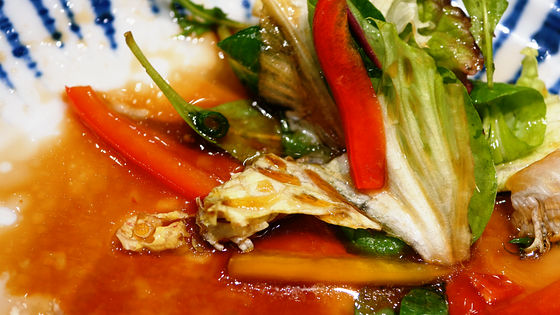 Rice is heavy and heavy.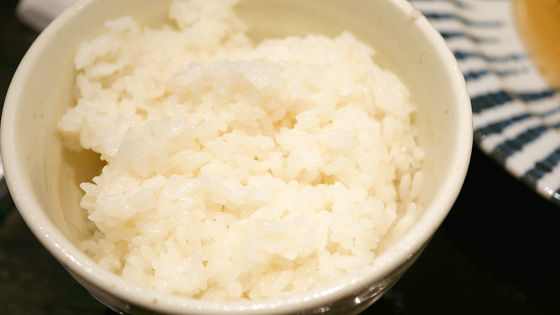 The egg soup was considering the amount of salt in the whole lunch or the salty taste was considerably diluted compared to the soup of other stores.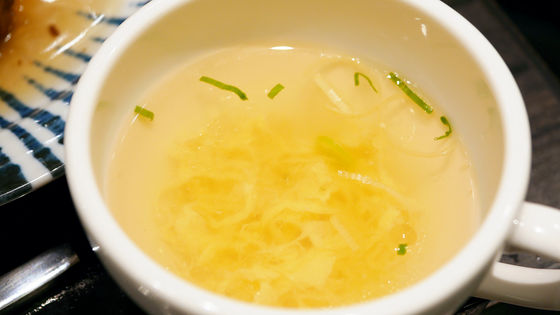 Mini-Annin tofu who insists sweetness in such a dirty way. This is a product that can be pretty happy, and I am very happy to follow whichever lunch I choose.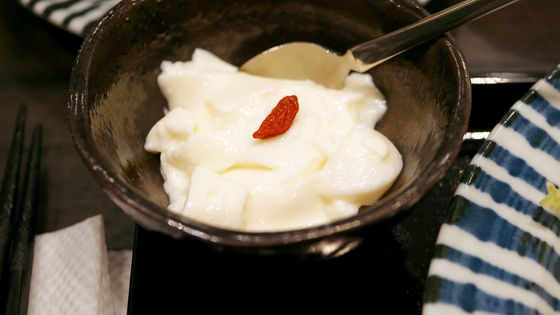 Lunch B is "Shrimp Ramen & Sticky Set" (850 yen excluding tax).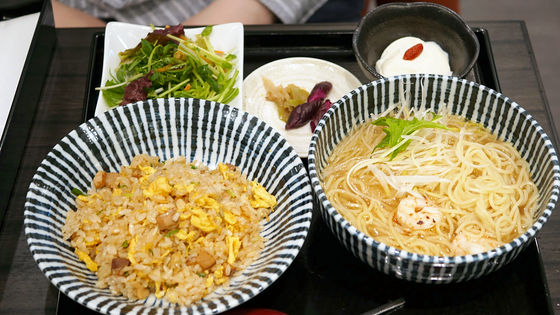 Ramen using the original seafood soup with XO sauce is a solid taste that makes you want to order a large souce with a single item.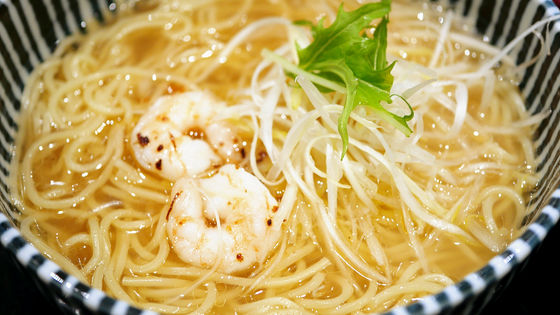 Although baking is supposed to be the same as other stores, due to the vessel, I felt a difference somehow.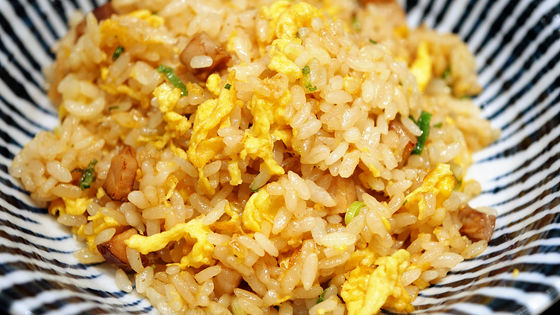 Also with a salad. I understand that it is a shop made considerably female consciously.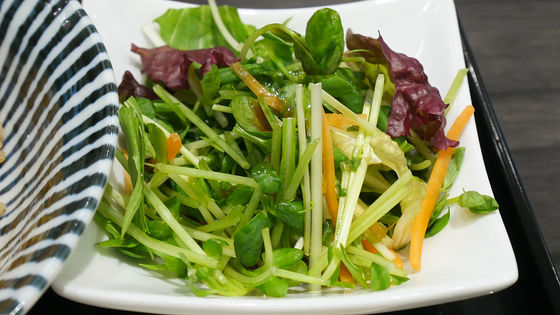 This is "soup dumplings and soup dumplings to eat with melted butter" ordered separately (480 yen tax excluded). Four dumplings came in the soup.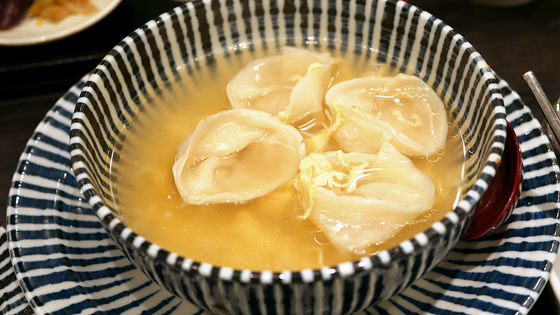 I eat it with sour cream or melted butter by myself.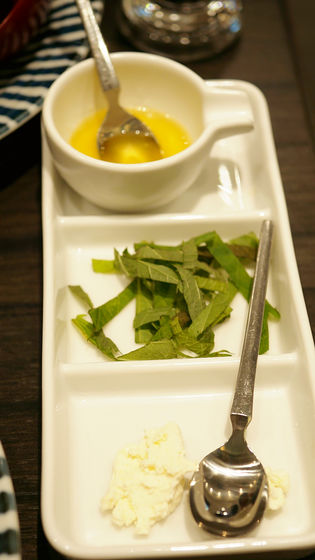 When it says another time, it is black pepper.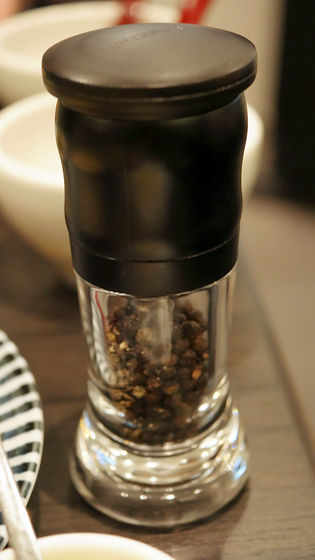 Dumplings are a bit strange form for this menu. I have never plated butter or sour cream on dumplings, but the flavor will increase with the feeling of dripping sesame oil for a moment.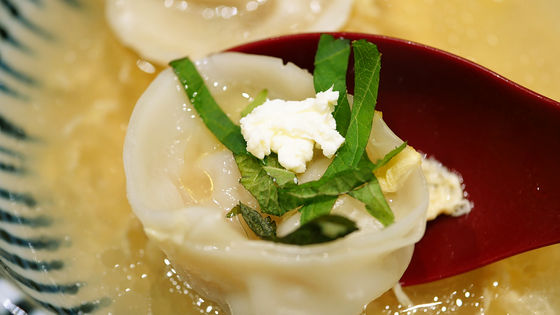 I can only eat at Karasuma Oike shop, but I would like to do a beer with this dumpling once ... ....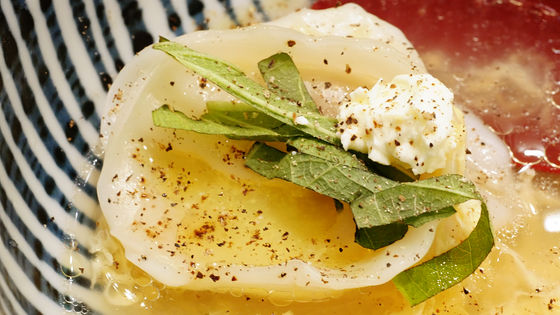 Another goods, "Fluffy egg burnt like a cake - with sesame oil ~" (200 yen tax).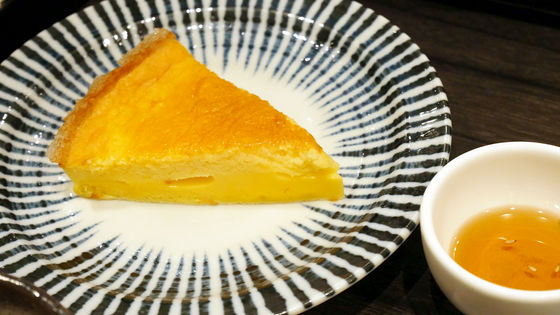 It is not "like a cake", it looks like a cake perfectly.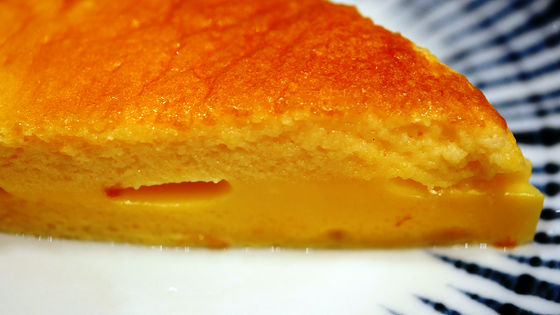 I will drop the sesame oil and eat it.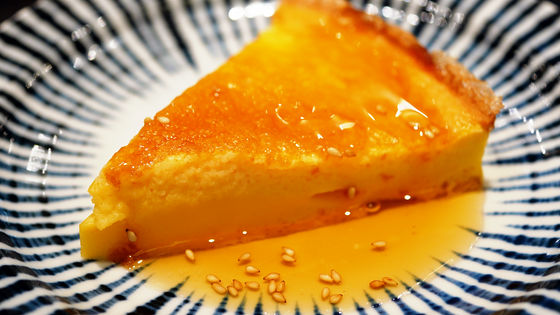 In Kanto etc., it is made by adding sugar to egg yaki, but it is exactly that. Perhaps it is not just a egg cooking but a little cake, but it is not a cake that I am from Osaka and is a member of the editorial staff who tastes egg soup with salt It was a delicate place as a side dish and as a dessert. If you are from Kanto, your impressions may change.



This Karasuma Oike shop is different from any other gyoza king general in any way, and it is so fashionable to a luggage for soy sauce and vinegar for dumplings. People who thought "The gyoza grandmother is a bit difficult for women to enter ..." will surely be able to enjoy this shop.