Original Prop used for filming "Predator 2" & "AVP" shoots with Dodon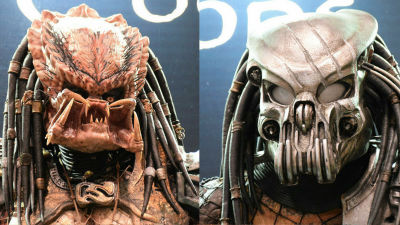 movies"Predator 2"When"Alien VS Predator(AVP)The original used for shooting inPropBut,Wonder Festival 2016 [Winter]ofCoolPropsIt was exhibited with Dodon at the booth.

Prop Replica Production & Sales | CoolProps (Cool Props)
http://www.coolprops.com/

CoolProps displays the original prop used in the movie. This is a suit assembled for exhibition used when Predator 2 was shot.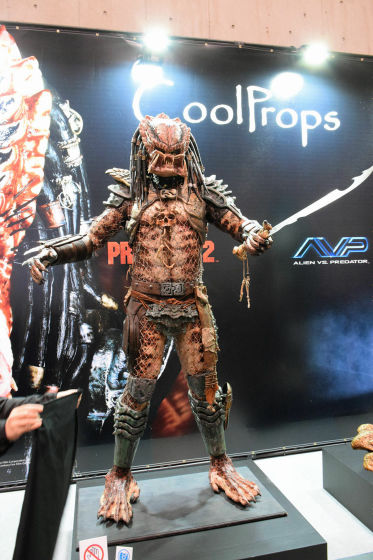 A characteristic nail like mouthpiece covers the mouth.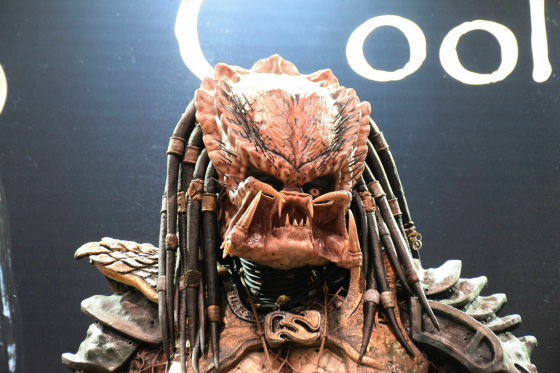 The thing which was held in Stan Winston Studio was stored in Japan as an exhibition of Hollywood movie village held in Japan in 1991.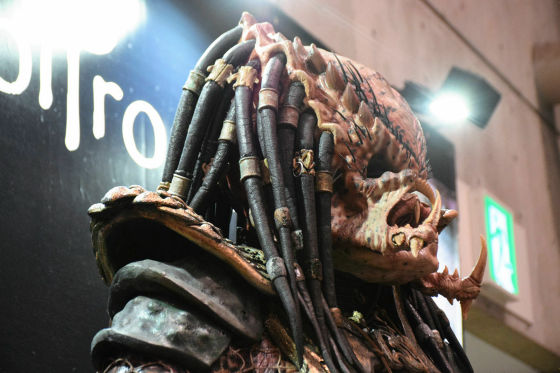 Dagger on the left.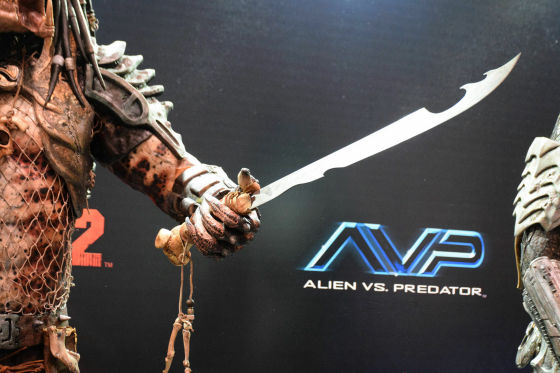 On the right hand is a list Blade of 50 centimeters.



Relatively light equipment.



Feet like this.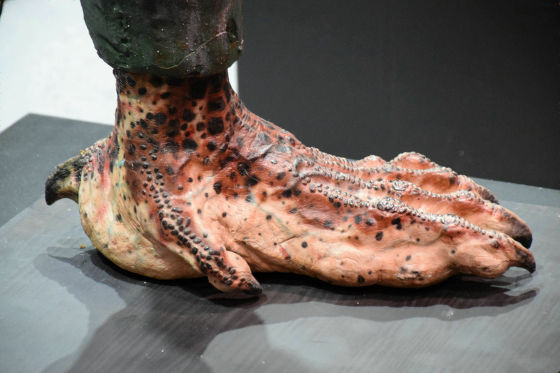 It's huge to be a full-size predator.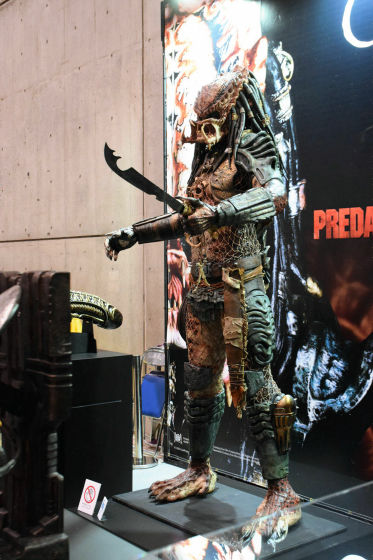 This is the original Prop of "Celtic Predator" used in the shooting of Alien VS Predator. It is the world's first exhibition.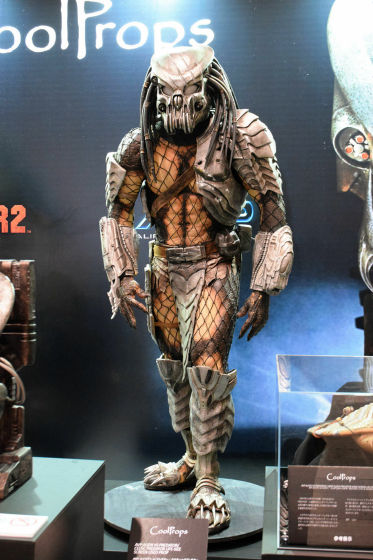 Scratches that have been attacked remain in the mask.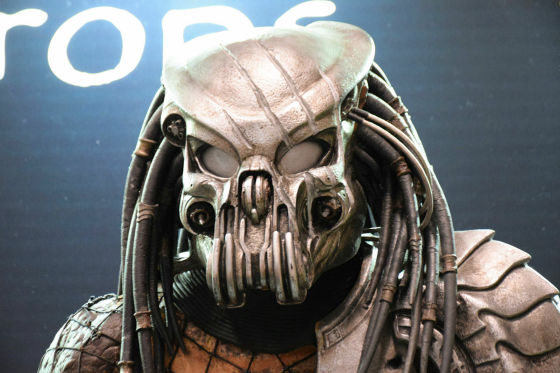 Around the left shoulder covered with armor.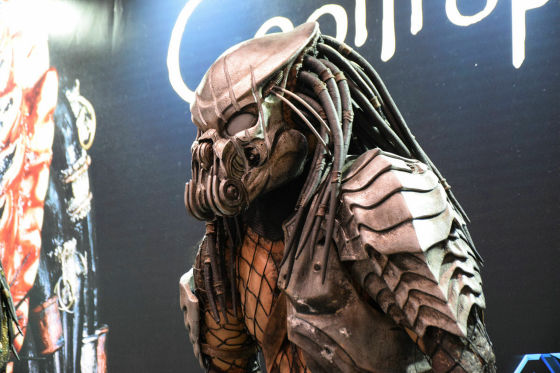 Shoulder pads on the right are gone.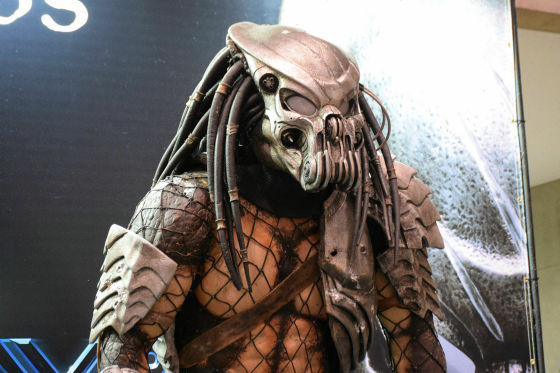 It seems to be wearing shoes like sandals.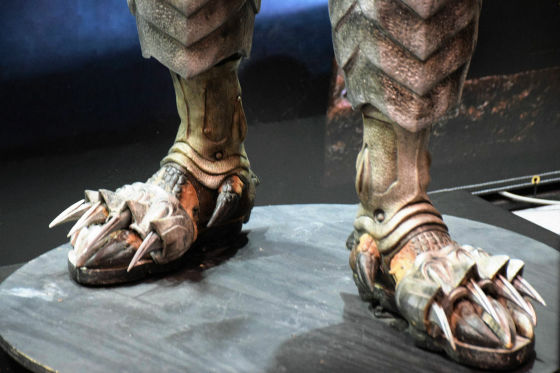 In addition to the original prop, CoolProps exhibited a large amount of head prop of life size (1/1 size).

Alien 2's "Alien Warrior" head prop replica.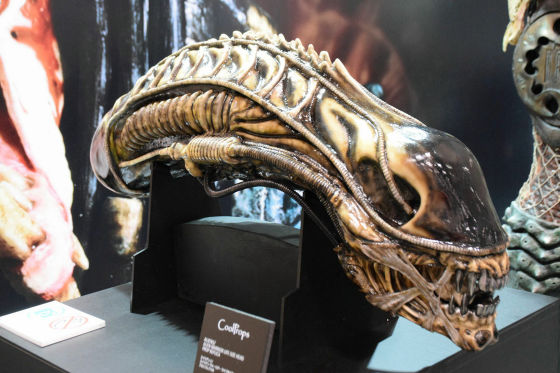 Alien 3's "Dog Alien" head prop replica.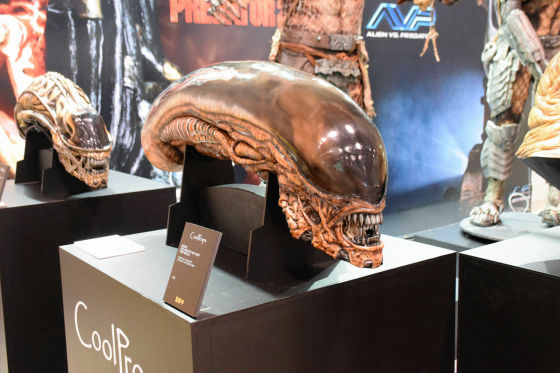 Super real.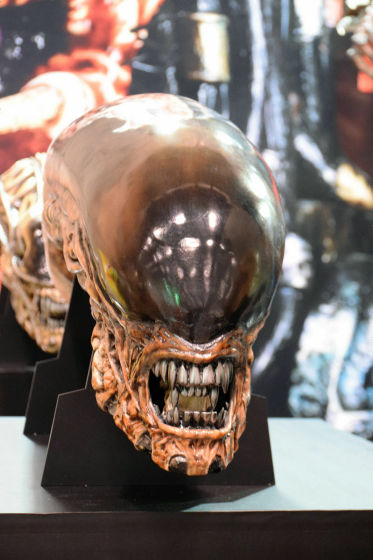 A head prop replica of "Alien New Born" of Alien 4. Both have overwhelming quality.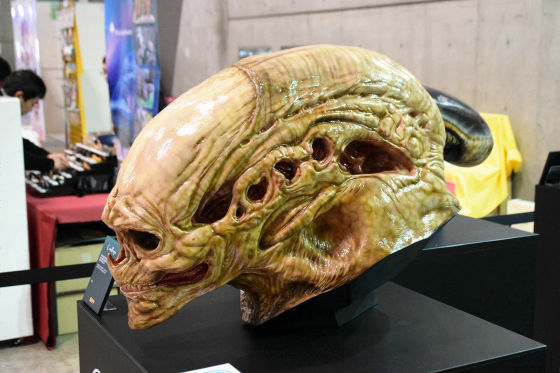 This is a Predator 2 Predator bust prop replica.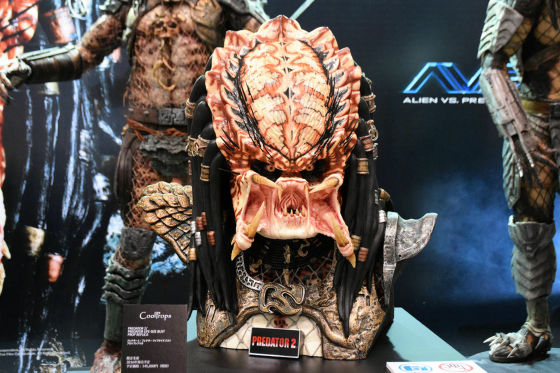 The nail like mouth is in MAX state.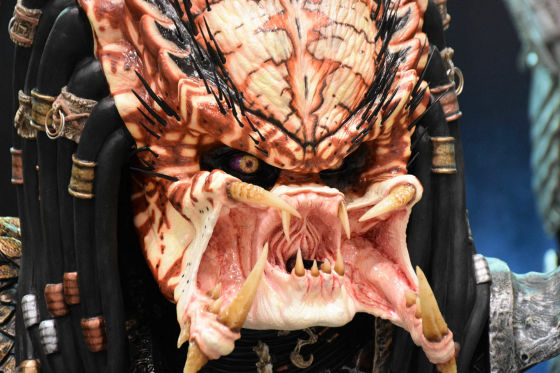 I do not want to touch such as touching ... ....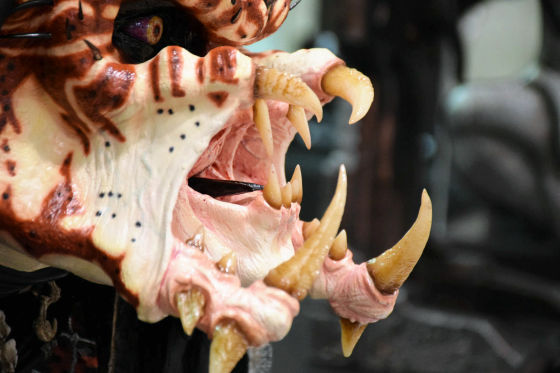 It is scheduled to be released in 2016 by 145,000 yen (tax not included).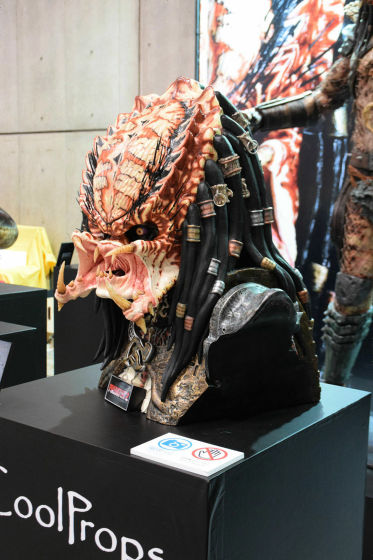 AVP's "Celtic Predator" Mask Prop Replica.
<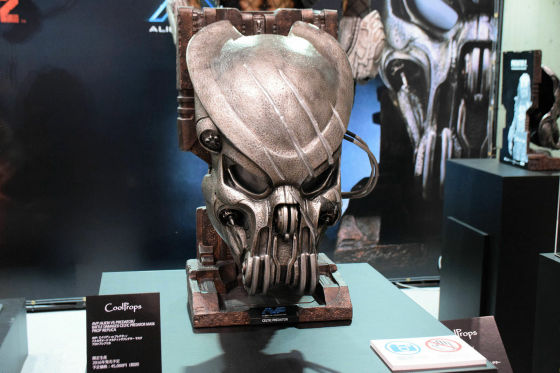 Battle damage version.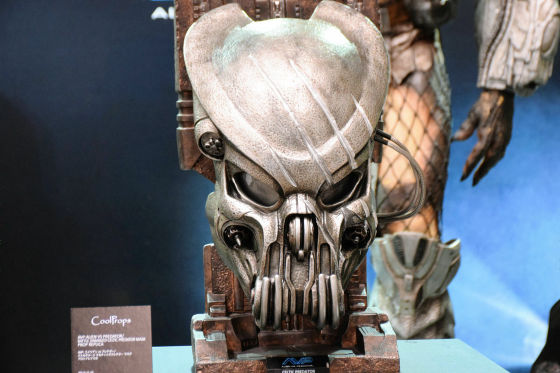 It is hung on such a pedestal. It is scheduled to be released in 2016 by tax of 45,000 yen.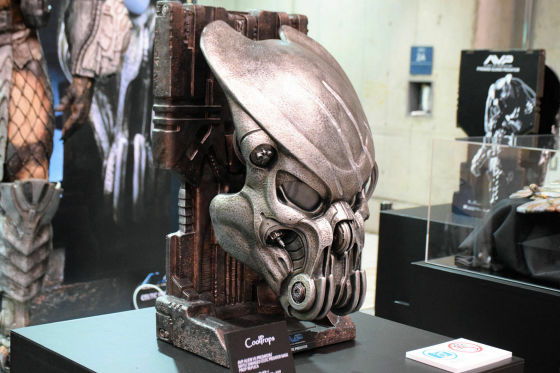 AVP's "Euboea Elder Predator" Mask Screen Prop.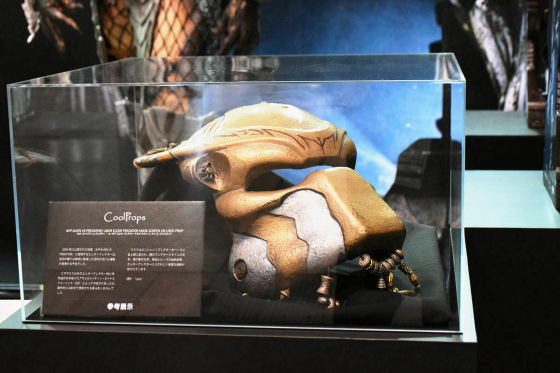 In the movie AVP, in the original plan more than one other individual is going to appear, this mask was planned to be worn by the Elder Predator, but the mask of the phantom which was eventually never used in the play. It is the world's first exhibition.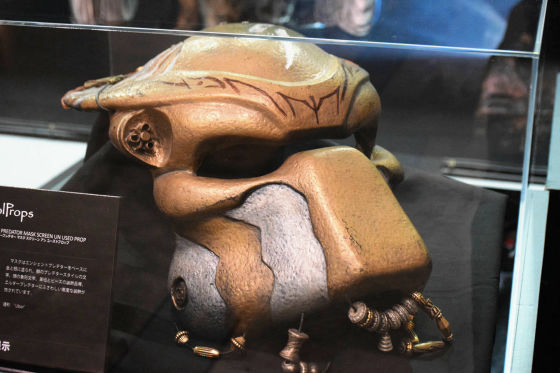 It is decorated with straps and beads.



Predator & alien fans had an irresistible boost.