Asuka of plug suit, Alice of bold pose, Lupine of an unusual reproduction degree, etc. Action figure "Revoltech" series new work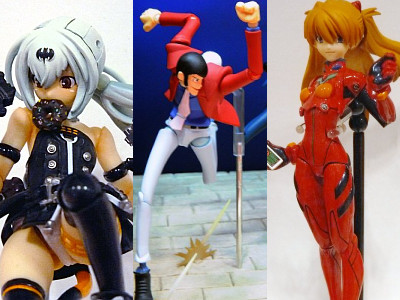 Action figure series "Revoltech" by Kaiyodo, hosting a modeling event and Wonder Festival. It is a series that handles a wide range of genres from robot to female type, monster and fungus,Wonder Festival 2010 [Summer]Then it was supposed to see new works to be released in the future.

Details are as below.
Getter arc scheduled to be released this winter.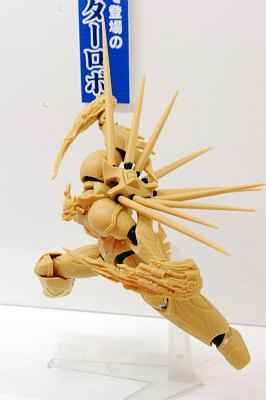 The son of Ryuma Ryoma, the aircraft to get on by Takuma. It seems that the wing and the like at the time of Thunder Bomber launch are also reproduced.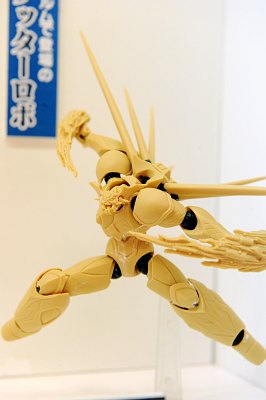 "Special effects revoltech" series which makes the character of a special effects movie into a figure. Models reproduced from the stuffed animals used for movie shooting were also displayed.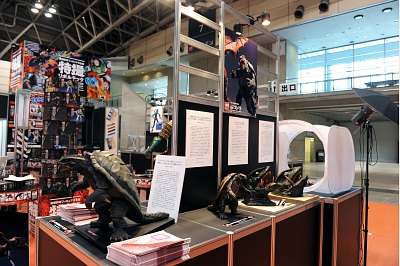 A model made to convey the image to the staff before creating a suit in "Gamera 2 Legion Invasion". It has become a highly aggressive design with a sharp line.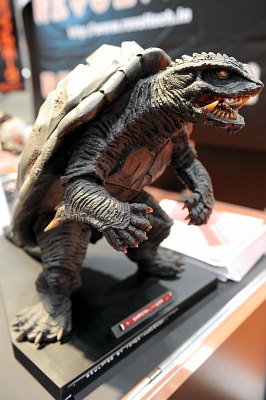 「ガメラ3 邪神<イリス>覚醒」のために作られた模型。2のガメラに比べて荒々しさはなくなり、冷徹な雰囲気が窺えるデザインになっています。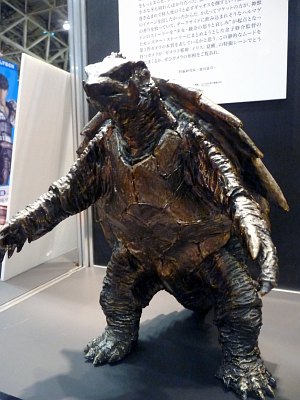 1/1 size gamera head copied from the stuffed animal used for movie shooting. Version of Gamera 2.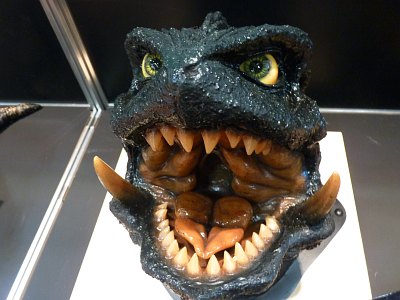 I was able to observe it carefully in my mouth.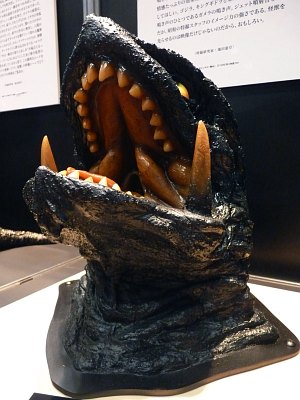 Plate of model part.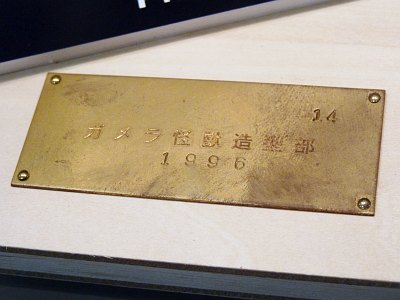 "Gamera Large Monsters Airbase Battle" version head.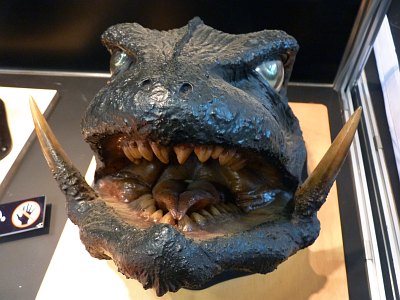 In the first work of Heisei Gamera, it has a rounded design leaving the atmosphere of Showa gamera.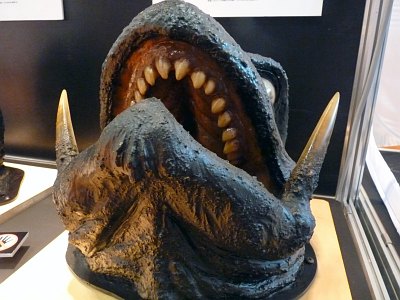 The plate was also fitted here.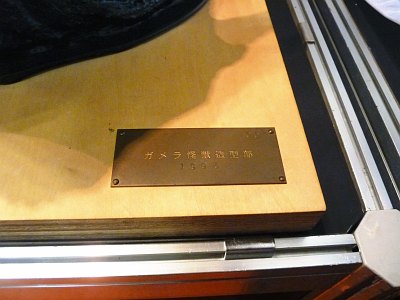 A model produced to make a large demon image of 4.5 m which is the same height as the setting height.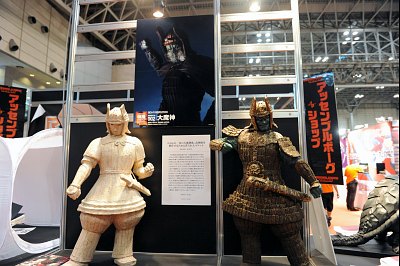 Statue of Buddha who has not yet expressed anger.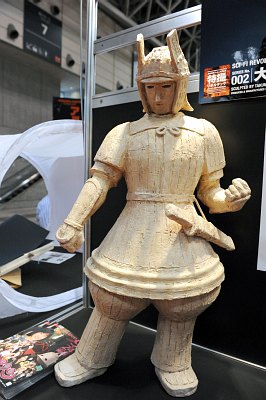 It is made of a color that looks like a natural stone.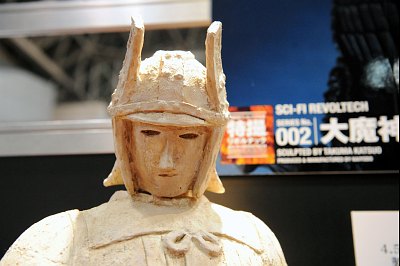 A statue of the great demon appeared in the climax in the play.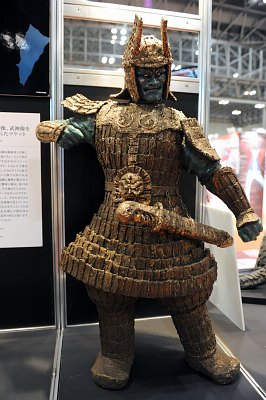 I imagined that this model was computerized and enlarged, and the image of the real size was made. The statue of 4.5 m is said that Kaiyodo purchased from Kadokawa has it now.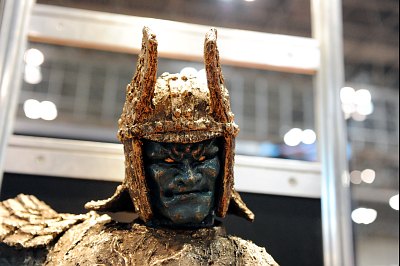 Radon scheduled to be released after autumn 2010.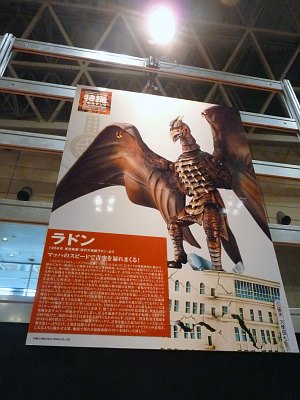 Design to spread wings on the Iwataya building.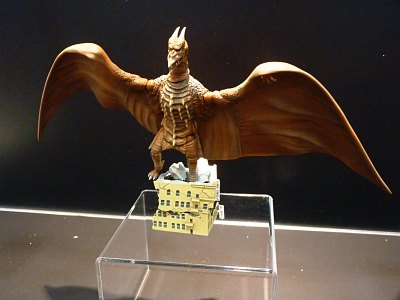 I'm surprisingly human-looking.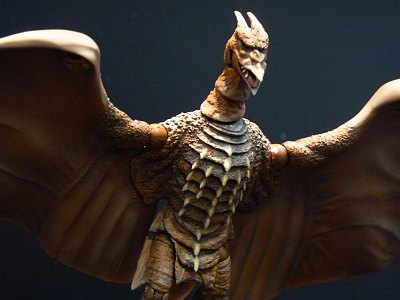 AnnGillas undecided on release date.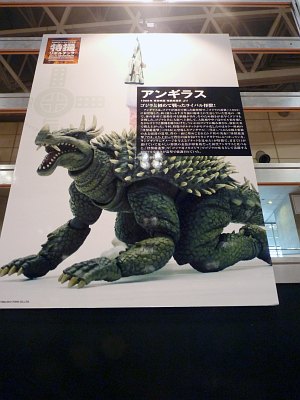 Reproduce the thing that I did not want to approach so much, I grew up with spit and tapri.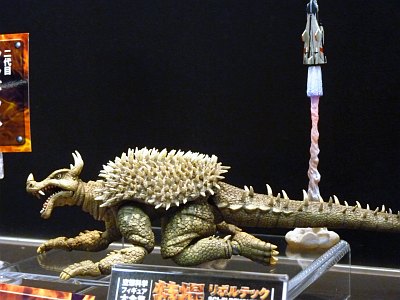 What I was exhibiting was a quadruped walking condition, but it seems to be a specification that can also walk on two legs.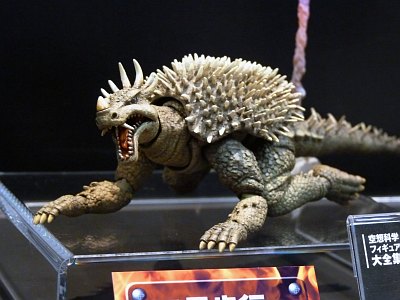 Alien Queen of "Alien 2".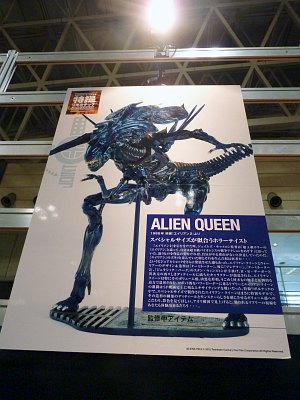 A really heinous figure.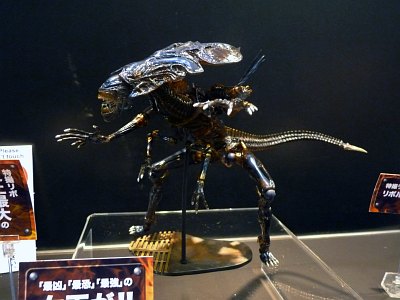 It is scheduled to be released after autumn 2010, and unpleasant texture comes out with clear material.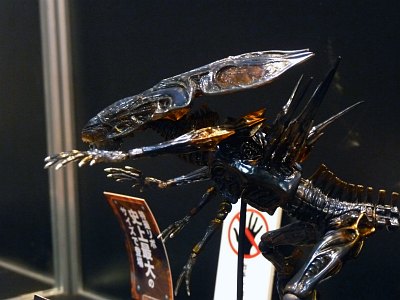 Battle type aliens warrior.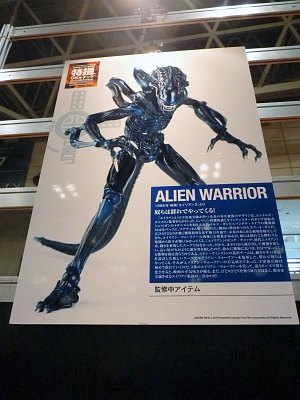 Egg is attached to the base as well.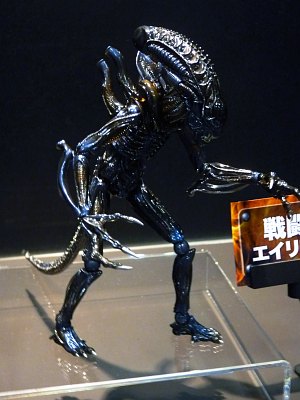 "Shikinami · Asuka · Langley New Theater Suit Edition" scheduled to be released on November 1, 2010, 2900 yen. .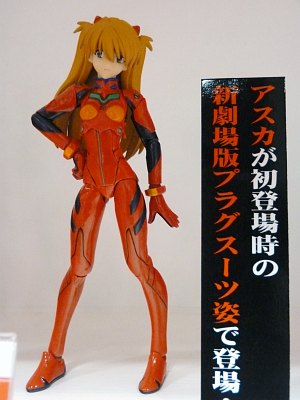 Hair parts are also made to work.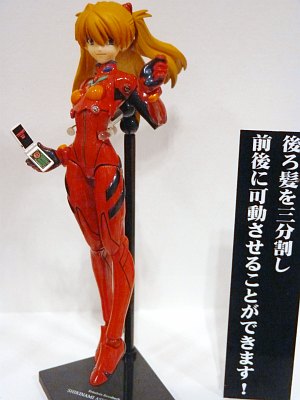 Asuka to take a pose of "You're a fool!" With a badly happy face.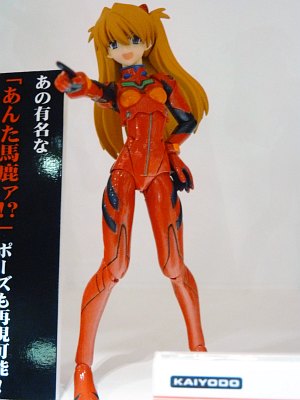 "Makinami · Mali · Illustrious old type plug suit" scheduled to be released on October 1, 2900 yen. It seems that you can hold the mask by hand with joints and belts.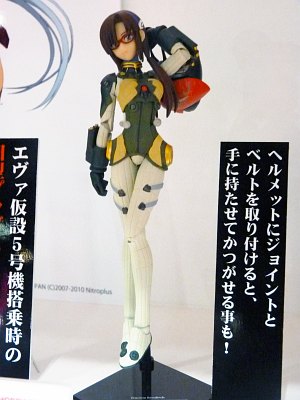 Reproduce the big mask in the play.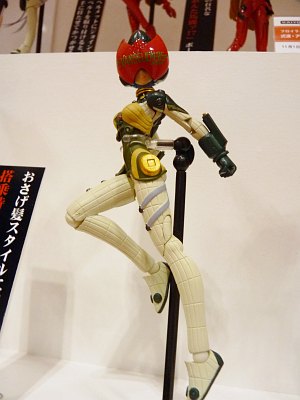 The mask can be opened and closed. It will be like an old SF animation.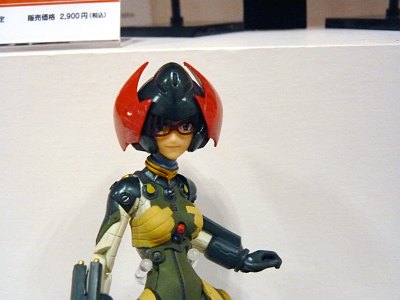 "Alice who opens the Queen's Gate gate" scheduled to be released on September 1, 2900 yen.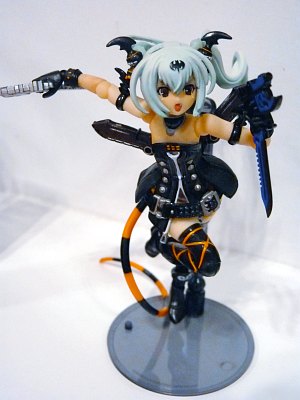 Three types of pants are included, the regular version, the type that bite into the buttocks, and the type in which the protective solution has leaked out. It seems that attention to pants is going to be tremendous.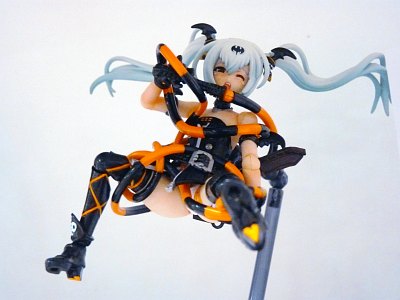 Twin tail is also movable specification.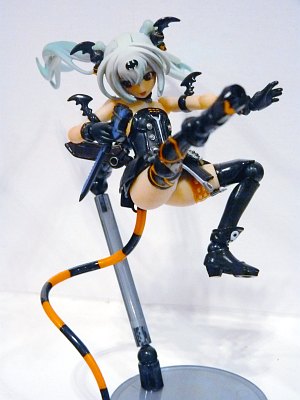 The face also comes with a type that holds a donut.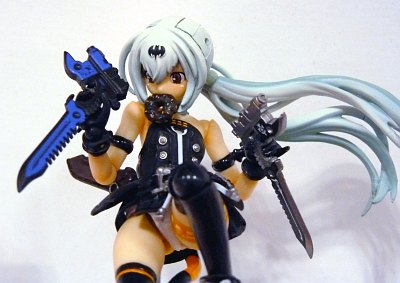 "Kenshiro Hokuto Musou Ver." Scheduled to be released on September 15, 2490 yen.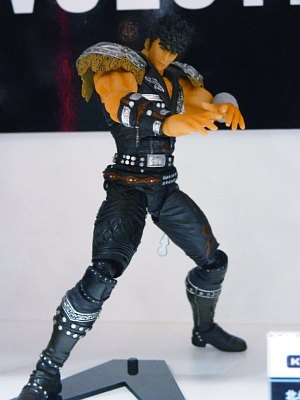 Reproduce the attack wearing an aura with effect parts.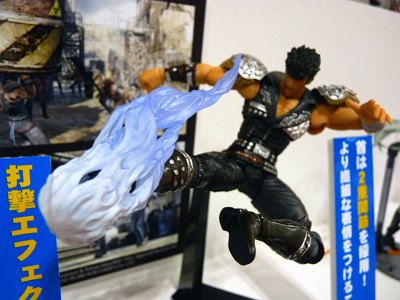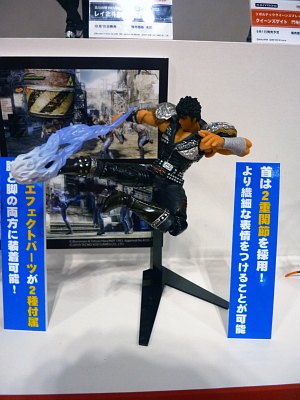 Hokuto Baekje effect is also included.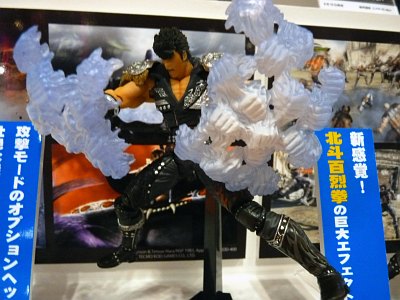 "Rei Hokuto Muso Ver." Scheduled to be released on 15th October. Price is undecided.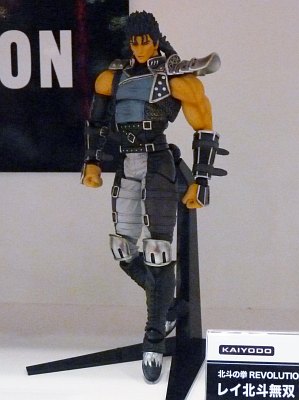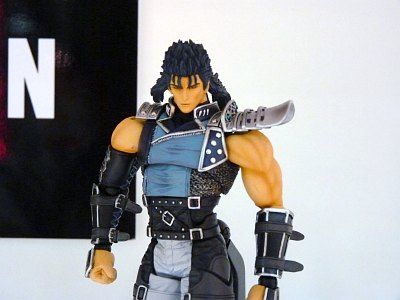 "Raoh Hokuto Muso Ver." Scheduled to be released on November 15, 2980 yen.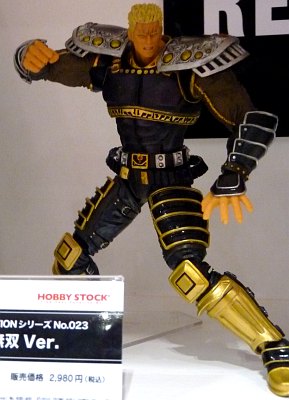 It is equipped with armor that makes you feel the intimidation of the hero.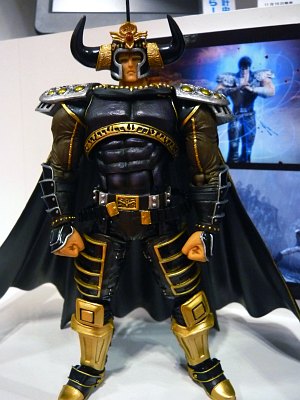 Lupine the Third also appeared in Revoltech. Lupine and dimensions are scheduled to be released this autumn, the price is 2400 yen.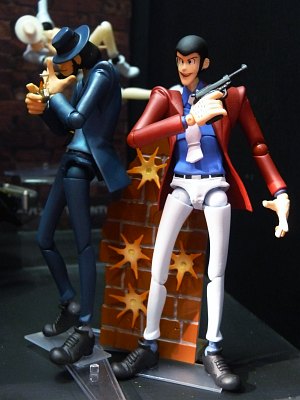 In the booth, various reproduction dioramas were made.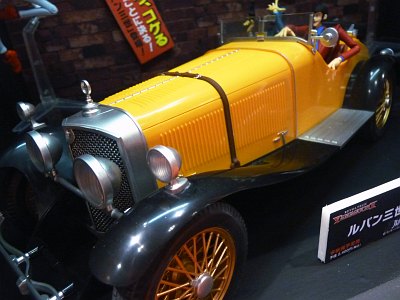 Two people who got into the car.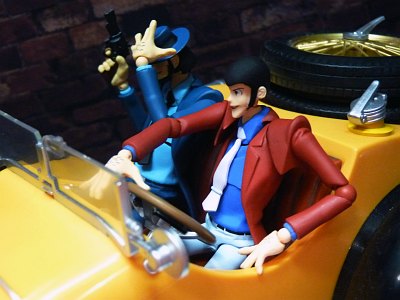 I think that a technique of good posing is also necessary, but posing that seems to be coming out as it is in the play is possible.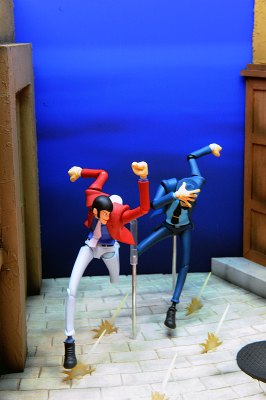 Even if you put a pose, the goodness of deki that you can understand the body shape like Lupine peculiar.



If you change parts of your face you can reproduce stupidity.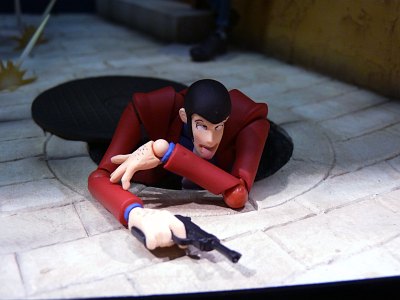 The atmosphere is enough even with just two people, but does Goemon and Fujiko come out, too?