I went to the local fast food "Jollibee" which is under consideration of entering the Philippines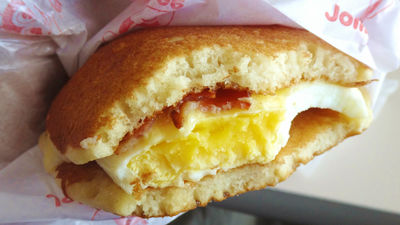 Suppressing the world fast fast food chain such as McDonald's, the fast food shop extremely popular in the Philippines is "Jollibee(Jolyby) "is. We are opening all over the town of the Philippines, and as a part of our overseas expansion we will also advance into JapanAre consideringSo I went to the shop actually what kind of dishes I can eat.

Jollibee Foods Corporation
http://www.jollibee.com.ph/

Jollibee is in the PhilippinesAbout 750 storesIt is developing McDonald's412 storesIt boasts nearly twice the number of stores compared to.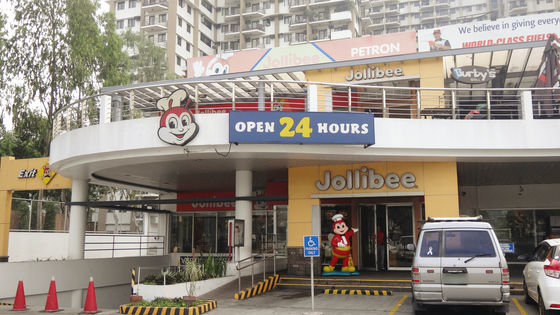 At the entrance is an image of the original character with a bee as a motif.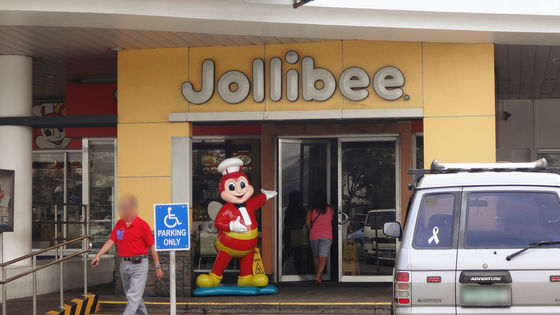 The format you order at the cash register is the same as other fast food chains.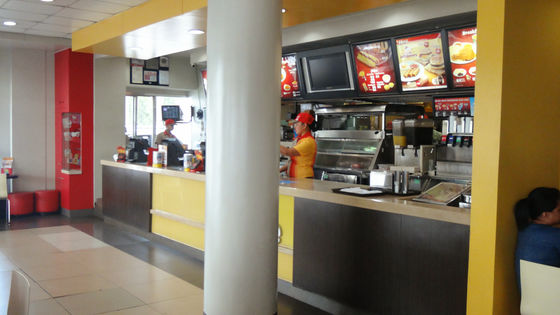 In addition to orthodox hamburgers and hot dogs, the menu includes rice and fried chicken set menus ......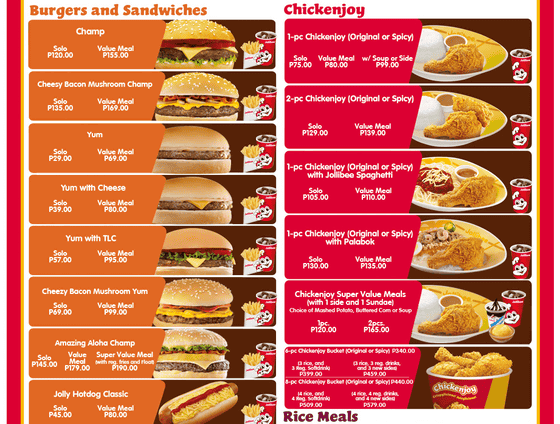 Pasta, hamburger and so on. As I visited the breakfast menu provided time this time, I ordered "Beef Tapa" (85 Philippine peso, about 210 yen) from Breakfast.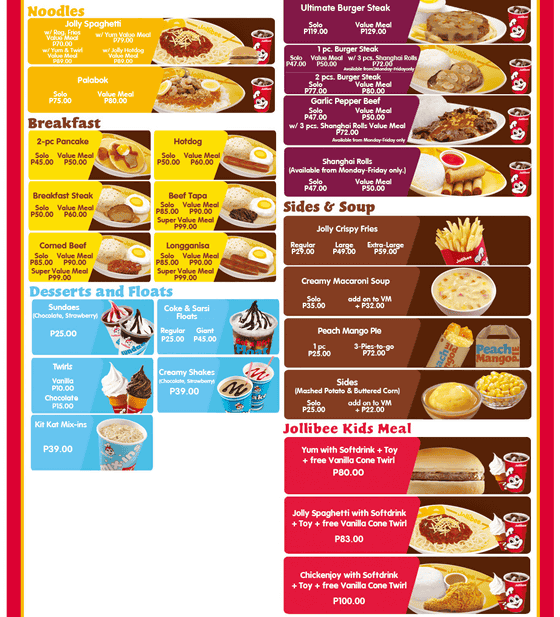 There was a wide eating and drinking space on the 2nd floor of the store visited.



The plate arrived when waiting at the seat. Braised beef and a set of white rice and fried eggs for a cup of tea are included.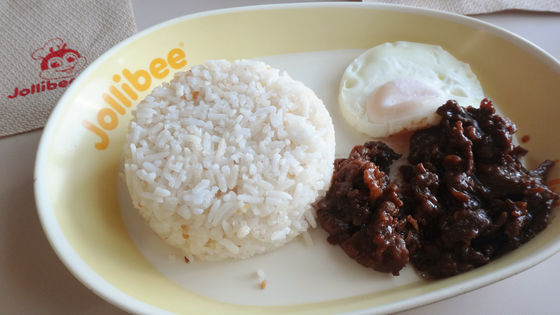 "Beef tapa" is a home cooking in the Philippines that stirs sliced ​​beef with soy sauce, fish sauce (gyozaen), garlic, sugar, salt and pepper. Although it is similar to Japanese stewed dishes, it is similar, but the richness of fish sauce is strongly felt, it is quite nice to eat with rice and eggs because it tastes quite tasty.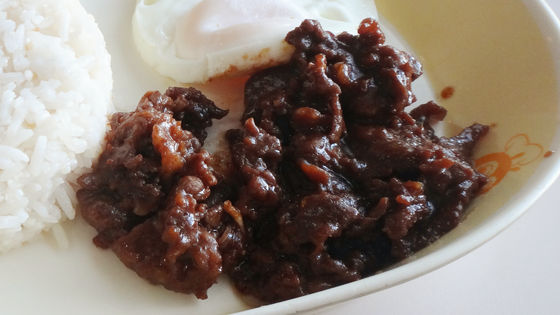 You can eat snappers by applying vinegar to the beef.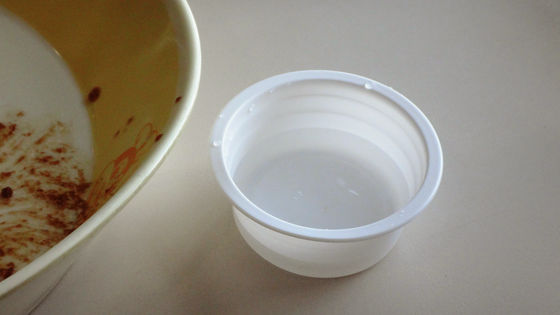 French fries are 29 Philippine pesos (about 70 yen). Salt taste was moderate than French fries that are offered at Japanese fast food stores.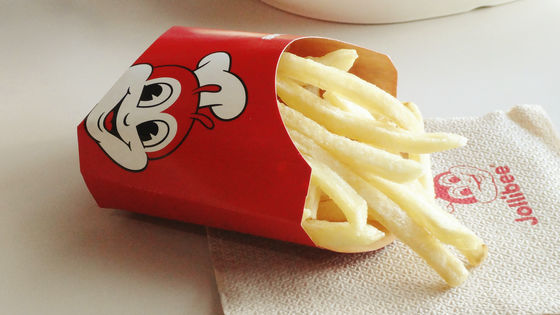 In the restaurant I visited, a sandwich (59.40 Philippine peso, about 145 yen) with bacon and eggs and cheese between pancakes was offered as a new item in the breakfast menu. When ordering drinks in sets it is 66 Philippine pesos (about 160 yen).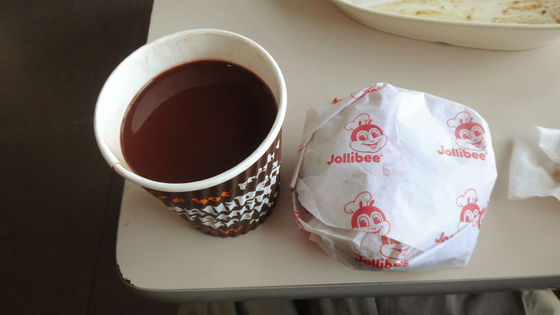 I wrapped the pancake and took it out of the paper. The surface is burning with good feeling.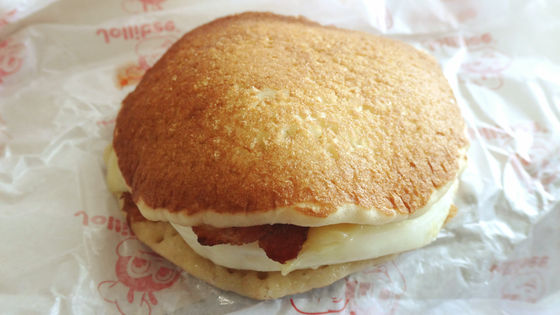 Eating it, pancake is a sweet seasoning, but it is surprisingly compatible with salty bacon and egg, and the mellow flavor of cheese is also good.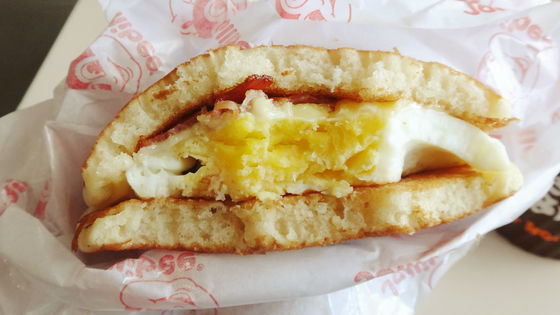 It was perfectly compatible with hot chocolate.