Microsoft is promoting the ultimate water-cooling / underwater data center project "Project Natick"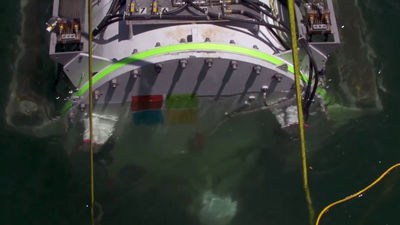 Microsoft is promoting the project "Project Natick", "Create a data center in the ocean". However, even though it comes up with ideas, this idea also has the advantage of being able to obtain new power resources, easy cooling, deployable close to populated areas, and that centers can be expanded at once, and that various benefits exist Thing.

Project Natick
http://natick.research.microsoft.com/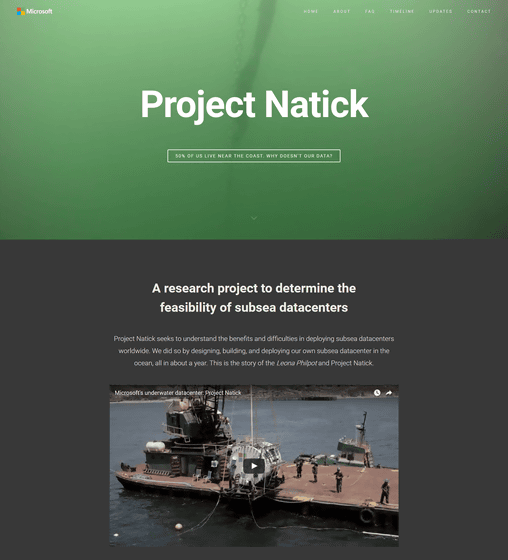 Microsoft research project puts cloud in ocean for the first time | News Center
http://news.microsoft.com/features/microsoft-research-project-puts-cloud-in-ocean-for-the-first-time/

Microsoft Plumbs Ocean's Depths to Test Underwater Data Center - The New York Times
http://www.nytimes.com/2016/02/01/technology/microsoft-plumbs-oceans-depths-to-test-underwater-data-center.html

At the present time that the cloud service is utilized, the role played by the data center is very large, but if you think to make a large data center to have high performance, what can be done in the suburbs where vast land can be secured I will spend my time preparing for years. On average, it takes about 2 years to build a data center, and it costs considerably for operation.

In order to solve these various problems, Microsoft is promoting the underwater data center plan named "Project Natick".

Microsoft's underwater datacenter: Project Natick - YouTube


Project manager Ben Cutler.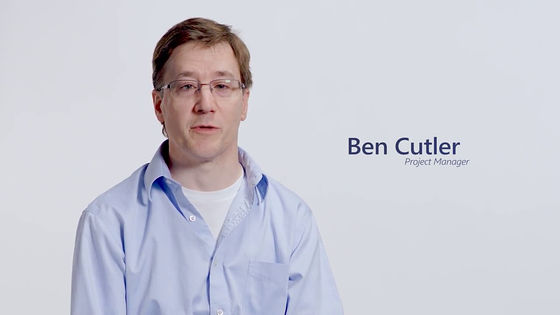 Microsoft is about to make a data center along the shore along the shore. Moreover, in the end, it is 90 days after we decided to "create a data center", it is a mechanism that can be deployed anywhere in the world.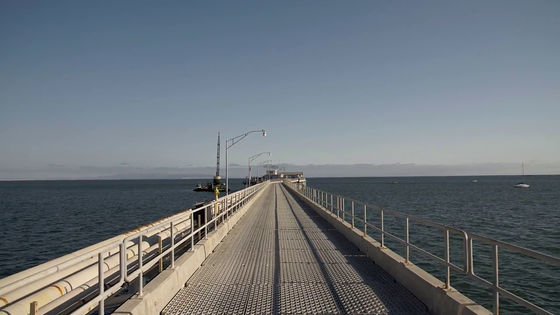 As a reason to make it in the ocean, half of the population on the earth lives within 200 km from the sea.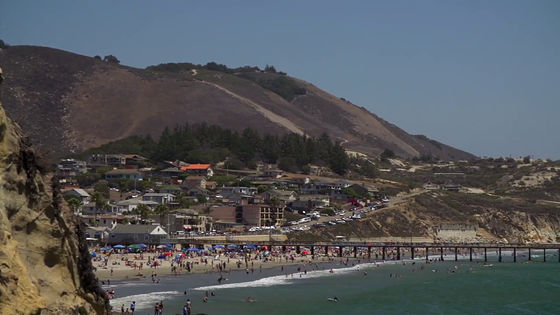 Research engineer Jeff Cramer said that there is great significance in reducing the distance from the data center to where people live. This indicates that the delay and latency are reduced as the communication distance increases.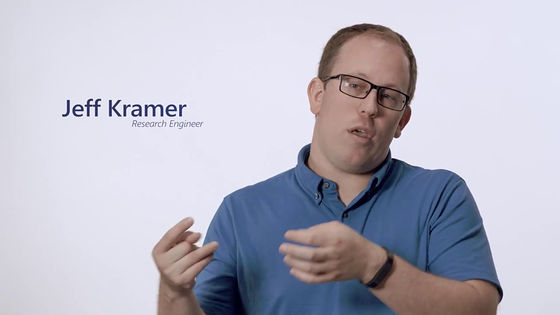 This is Mr. Eric Peterson of structural engineer.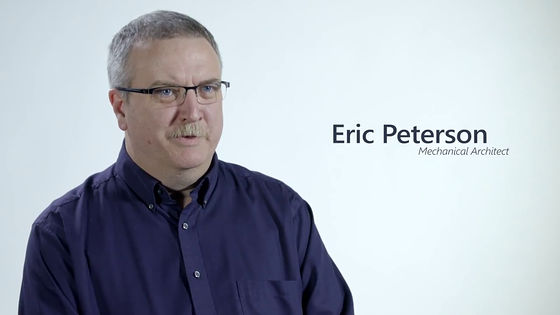 The server used at the underwater data center is a standard one that can be found at any data center, but it is partially modified for underwater use. The performance is equivalent to 300 desktop PCs.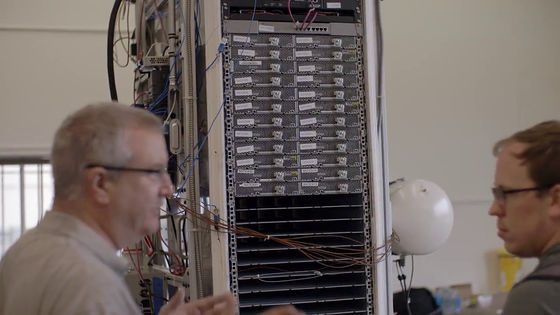 Outside mounted cooling system.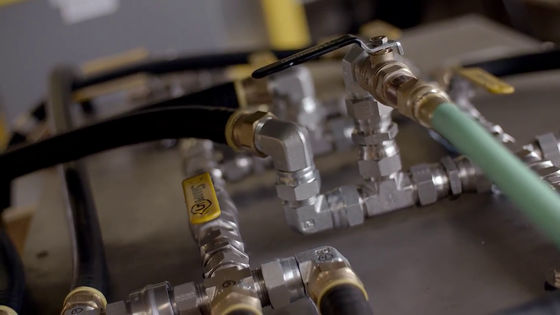 Wrapped around these are steel cylinders. Diameter is 8 feet (about 2.5 m).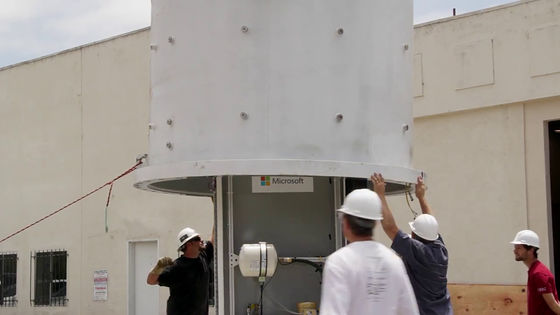 It also receives the impression of being launched into space.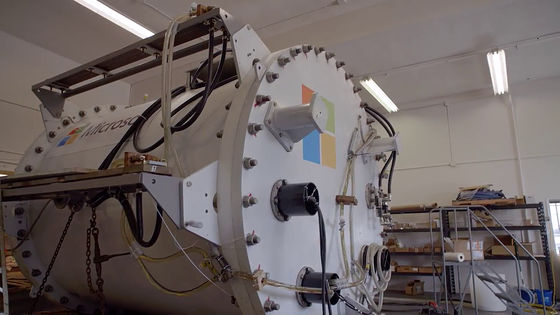 Brought by the ship ... ....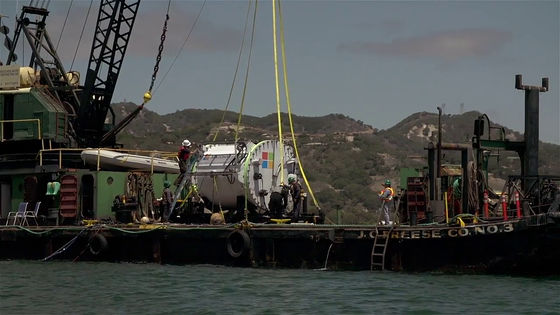 To the sea. The submerged depth is 30 feet below the water surface (about 9 meters).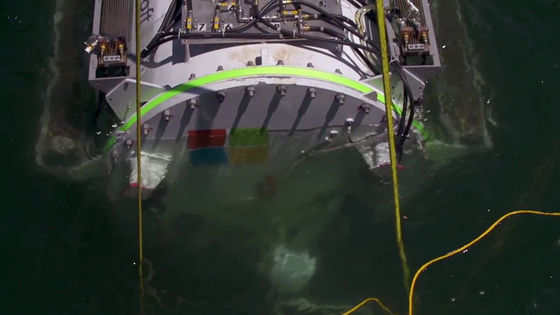 The engineers checked the numbers. I am relieved to confirm that the data center is working properly.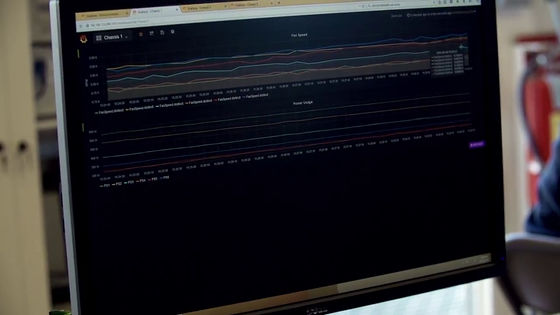 This test took place over 105 days. Inside the data center more than 100 sensors for measuring pressure, humidity, movement etc. were installed, and it was checked whether it operates without problems even in the environment where repair personnel can never be dispatched. As a result, it was concluded that Microsoft Azure's commercial data processing would not be a problem, and in the future, this 3 times larger system will be designed.

Microsoft owns more than 100 data centers and its investment is over $ 15 billion (about 1.8 trillion yen). So far, it took two years to deploy a large data center on land, but if this underwater data center can be mass-produced, the deployment time will be reduced to 90 days It is possible to save a lot of cost as well.

Although this is not a shrimp, it is quiet that the motion sound is "noisy shrimp moving around the container is noisy".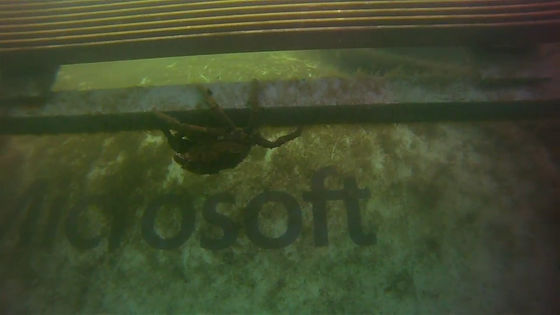 Since energy uses tidal power, there is no wasteful exhaust heat, and even if it is combined with the heat exchange for cooling performed at the data center, it seems that there was no big sea water temperature rise around the container. Will it become soon that such an underwater data center will be established along the coast of the big city?