Lens kit "ExoLens with optics by ZEISS" using Carl Zeiss lens which dramatically powers up iPhone's camera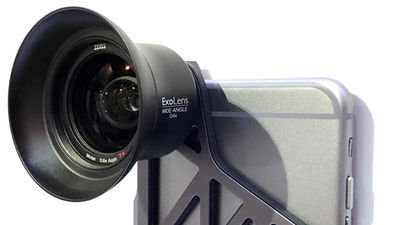 Fellowes deploying the ExoLens series of external lenses for the iPhone and Galaxy was the CES 2016 held in Las Vegas and the iPhone 6 / 6s and iPhone 6 Plus using the lens of the prestigious German lens maker "Car Zeiss" / 6s external lens kit for Plus "ExoLens with optics by ZEISSWe announced. ExoLens with optics by ZEISS will be able to shoot macro, wide angle and telephoto when attached to the iPhone.

The ExoLens Booth at CES 2016 | ExoLens
https://exolens.com/exolens-at-ces/

If You Love iPhone Photography, the Game Just Changed | ExoLens
https://exolens.com/if-you-love-iphone-photography-the-game-just-changed/

ExoLens promises to make your iPhone photos better - for $ 300 | The Verge
http://www.theverge.com/2016/1/6/10726540/zeiss-exolens-iphone-photo-ces-2016

ExoLens with optics by ZEISS is a set of three macro / wide angle / telephoto lenses, it is possible to dramatically power up the performance of the camera lens by attaching it to the lens part of the iPhone.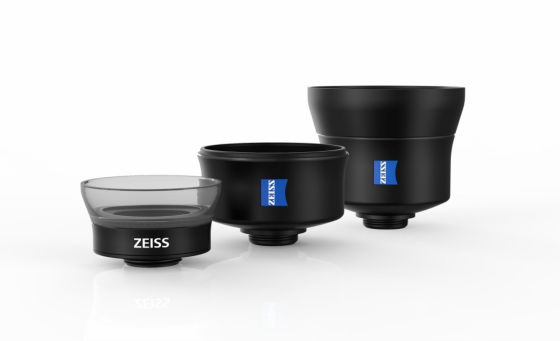 When mounting on the iPhone, use a dedicated mount. I am concerned that the lens part protrudes, but the design of the mount is stylish.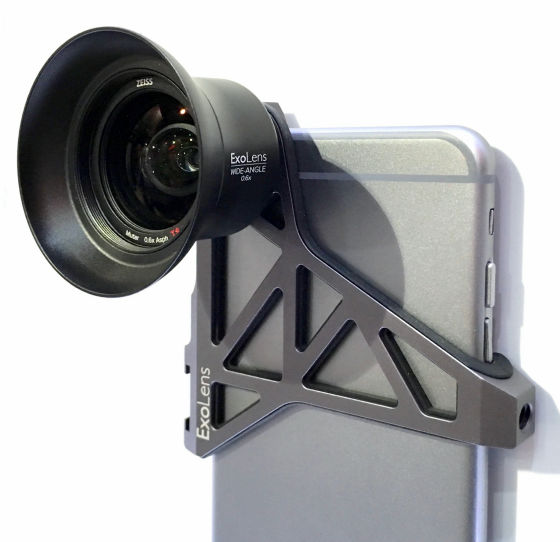 This is the actual model that was exhibited at CES 2016. When you look at the place you have in your hand, you can see that the size is compact, so if you carry it in this case it does not seem to be a problem even if you put it in your bag.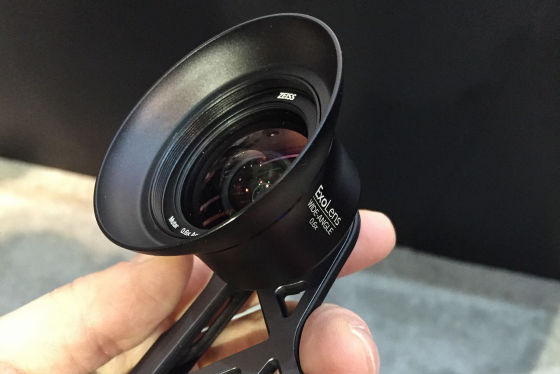 The following picture is taken of the ExoLens booth that was exhibited at CES 2016 with the default camera of iPhone 6.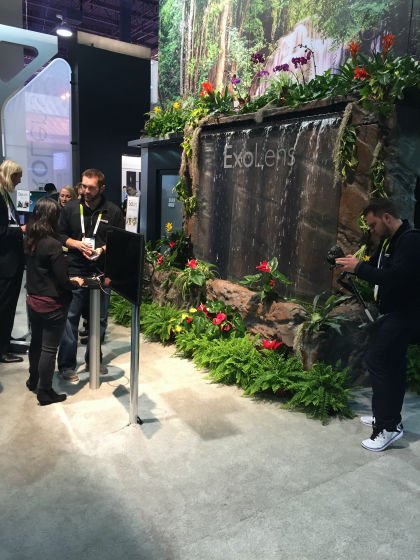 On the other hand, this image was taken with the wide angle lens of ExoLens with optics by ZEISS attached to iPhone 6 from the same place as the above picture was taken. It is obvious that you can shoot a wide range than you do not have anything attached.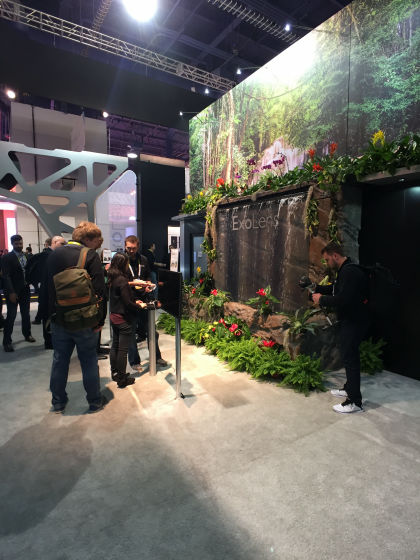 "ExoLens with optics by ZEISS" will be released in the second quarter of 2016, but the selling price is undecided. However, when The Verge of IT related media asked a distributor Fellowes spokesperson, a kit with three types of lenses and mounts was $ 299 (about 35,000 yen), only three lenses I got the answer that it is going to be released at 199 dollars (about 23,000 yen).