The Netherlands government donated 64 million yen to OpenSSL, official announcement "against backdoor"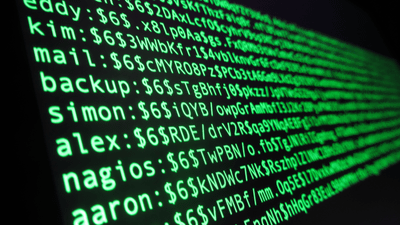 ByChristiaan Colen

It is open source encrypted communication software used by about 66% on the Internet from Amazon to TwitterOpenSSLAccording to the discovery of a vulnerability called "Heartbleed"It was maintained by only four programmersI know that. While the problem of "insufficient resources such as Internet security development funds and personnel" exists, the Dutch government has issued huge subsidies to OpenSSL, "The government's back door is a further vulnerability We are officially announced.

Dutch govt says no to backdoors, slides $ 540k into OpenSSL without breaking eye contact • The Register
http://www.theregister.co.uk/2016/01/04/dutch_government_says_no_to_backdoors/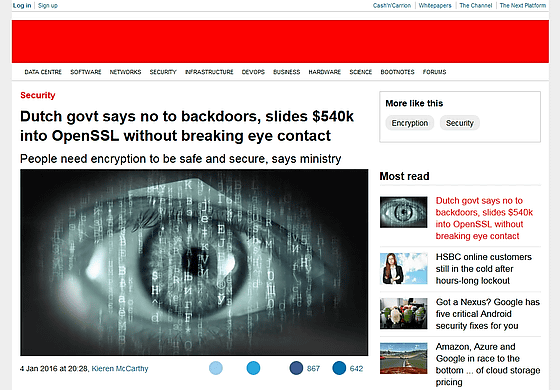 The Dutch Ministry of Security and the Ministry of Justice announced in the Policy Policy Book that "Encryption technology is important for protecting Dutch citizens from cyber crime," to strengthen encryption technology in the Netherlands. In addition, I announced that it will offer a grant of 540,000 dollars (about 64 million yen) to "OpenSSL" of the open source encryption software library.

However, the intention to Internet security that "it is not appropriate to establish limited legal measures for encryption products in the Netherlands" is also noted, and "The government intervenes technically in encryption products That could be a vulnerability to give criminals, terrorists and information agencies of other countries access to encrypted files, "revealed the opposite stance towards providing backdoor to encrypted products.

While the United States and British governments are injecting national budgets to set up backdoors in spy acts of information agencies and cryptographic products, the Dutch government 's announcement will potentially criticize the policies of each country, It is content to appeal the importance of encryption technology.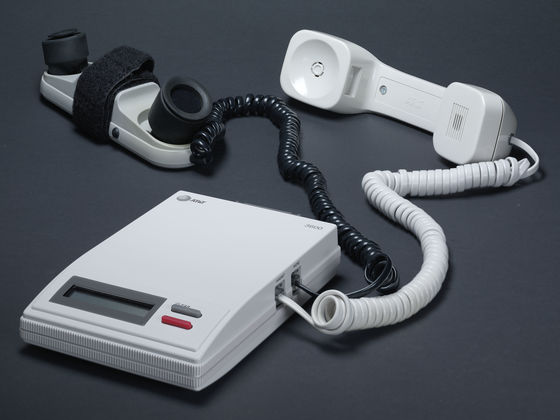 ByMatt Blaze