IKEA's alternative food "All-you-can-eat meatball & vegetable" you have eaten 2 kinds of plate menu of seafood and meat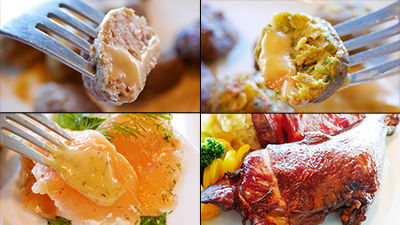 We can enjoy Swedish cuisine in IKEA's "Ikea Restaurant"Is one of the specialty menu as a limited-time holiday menu starting December 20, 2015meatballAnd made with vegetablesVegetable"You can eat as much as you want"All you can eat meatball & vegetable"Has started. It is an all-you-can-eat campaign that only people who purchased one of the two kinds of holiday plates can enjoy, but I decided to go to a shop and eat what kind of food I can eat.

All-you-can-eat Meatball & Vegetable - IKEA
http://www.ikea.com/ms/ja_JP/campaigns/2016/holidaymenu.html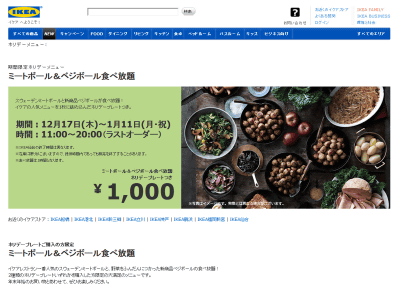 "All-you-can-eat meatballs & vegetables" is a limited menu that you can have all-you-can-eat meatballs and vegetables when you order either of two types of holiday plates. On the Holiday Plate, you can taste the 8 kinds of flavors at once.Holiday seafood plate"With chicken and ham, potato gratin can be enjoyed with guts"Holiday Meat PlateThere are two kinds, IKEA's shopping coupon for 200 yen and tax included 1000 yen each.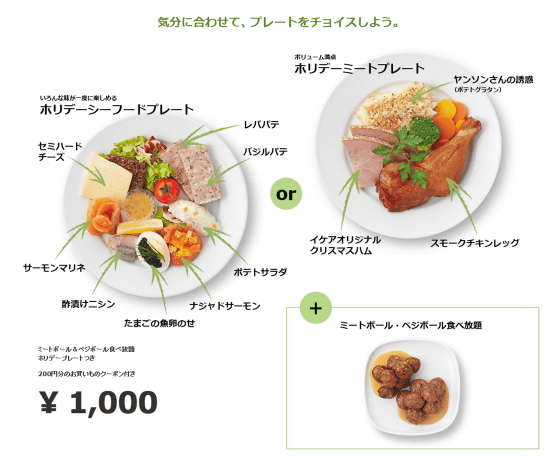 That's why I arrived at the IKEA shop.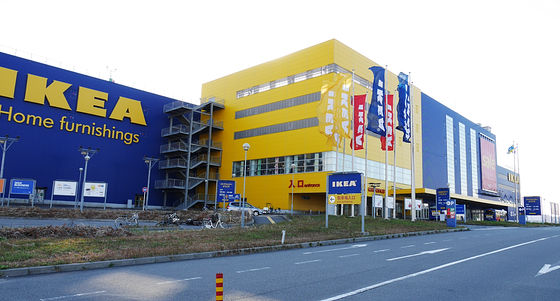 A poster was also posted at places to enter the store from the parking lot.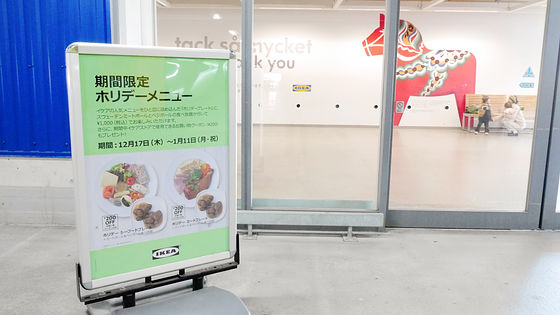 When IKEA Tsuruhama store visited this time, I aim for the restaurant on the second floor ... ...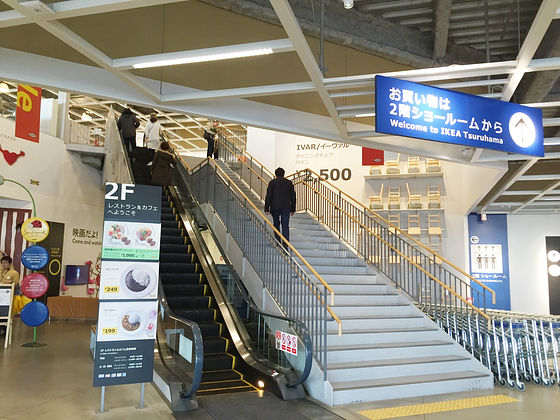 I arrived at the restaurant written "Welcome!"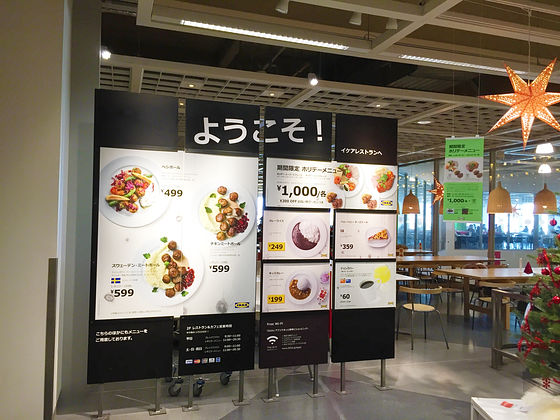 The Holiday Plate seems to be located in the self service section. Going through the cool refrigerated shelves ... ...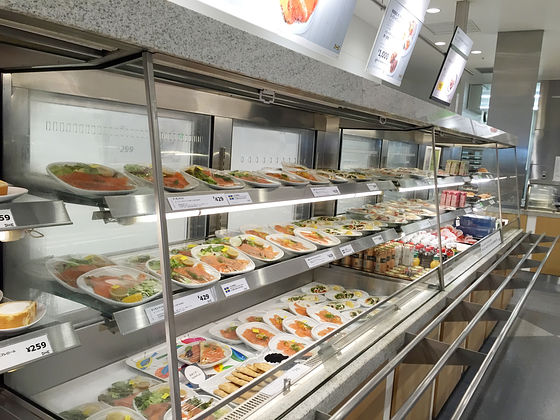 There was a holiday seafood plate.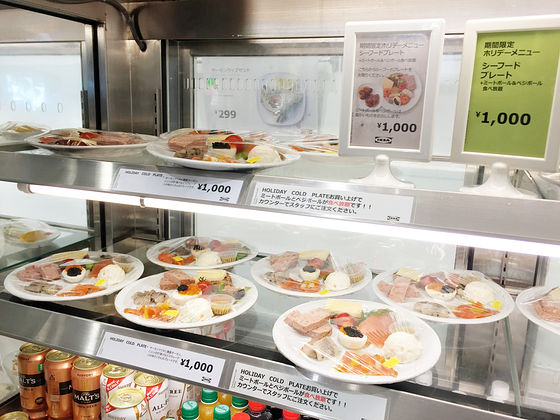 Another holiday meat plate was offered at the cooking corner, so order here.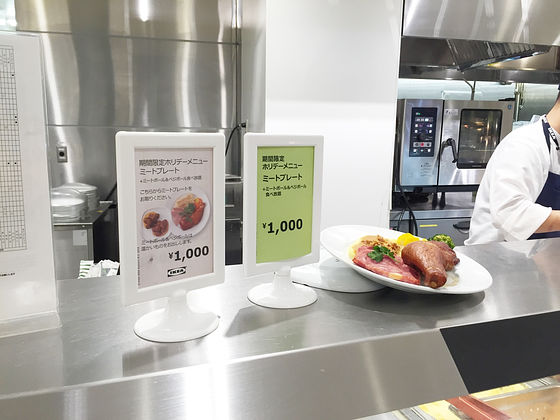 Meat balls and vegetable balls will be received at the end of the cooking corner. The clerk served a ball on the plate one after another.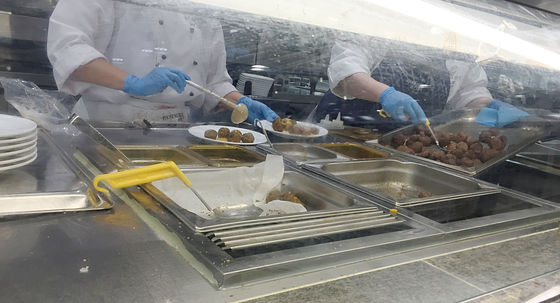 This is a seafood plate. It is a set of dishes with meatballs and five vegetable bowls and plates with 8 types of ingredients.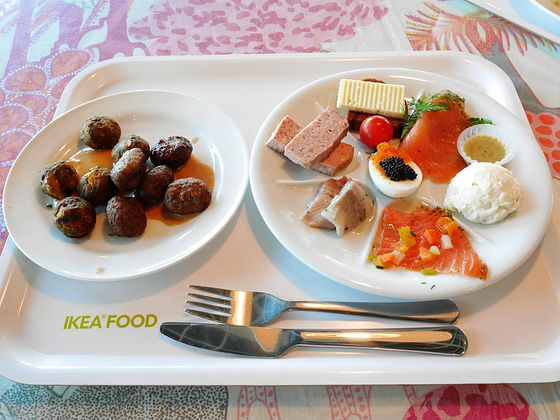 And this is a meat plate. Plate containing plump and hot mashed potatoes, ham and chicken invites appetite.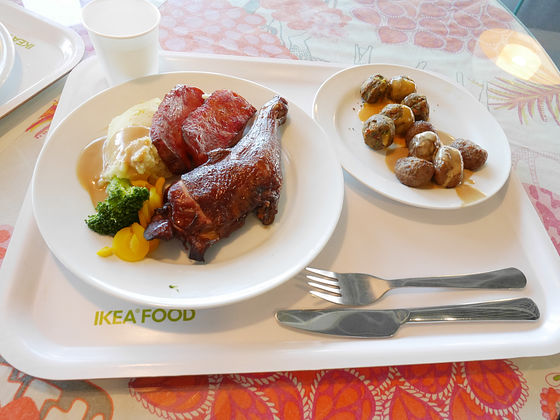 First I tried eating from a seafood plate. I think that there are many people saying "IKEA's restaurant is called salmon", but Kore is a "Najad salmon" which made a smoked salmon marinated. A dish that combines three kinds of vegetables and lemon-flavored citrus dressing, a menu where the sweetness and refreshing acidity of the salmon itself draws afterwards. I intended to eat little by little, but I could not go for gamans and ate it at once.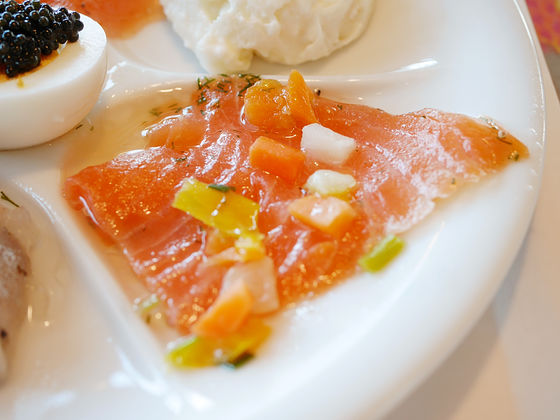 Putting beside it is "pickled herring". According to its name, it is a menu with herring attached to vinegar, and two kinds of taste are put on. It is a dish characterized by mochiri moist and moist chewy, pickled and a kind of herbsDillThe refreshing fragrance of the fish was free from the smell peculiar to the fish, and it was able to eat with the refreshment.



"Reba putty" and "basil paste" were placed. Rebapaté is a finish that faintly senses the flavor of liver (liver), level that seems to be no problem even for people who are not good at lever. Basil paste was a dish that felt the freshness of basil,Previous reviewsI feel that the flavor is suppressed compared to. Perhaps there is some variation in this area.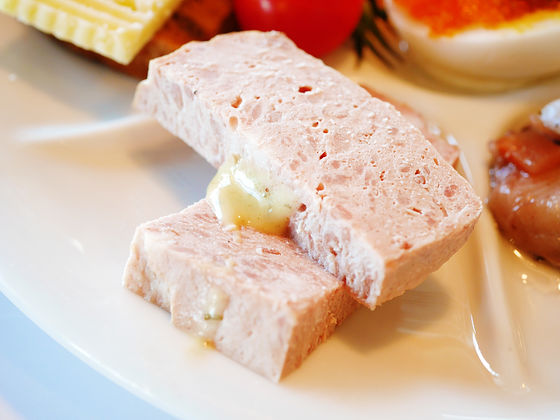 "Semi hard cheese" is a piece of thickly sliced ​​cheese on a bread containing raisins. Enjoy the taste mixed with raisin and cheese, it seems to be said that it is perfect for reworking.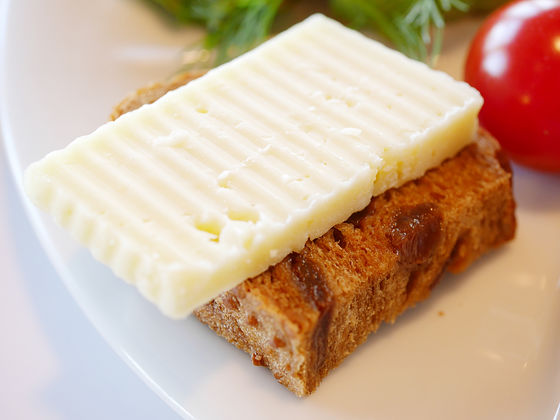 "Egg of fish eggs" is one that put two kinds of fish eggs on egg on cut in half. You can enjoy a light texture with bubble wrap.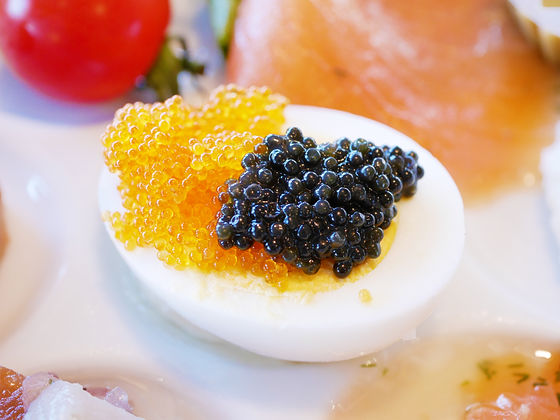 "Potato salad" was a standard taste seasoned with plain in mayonnaise.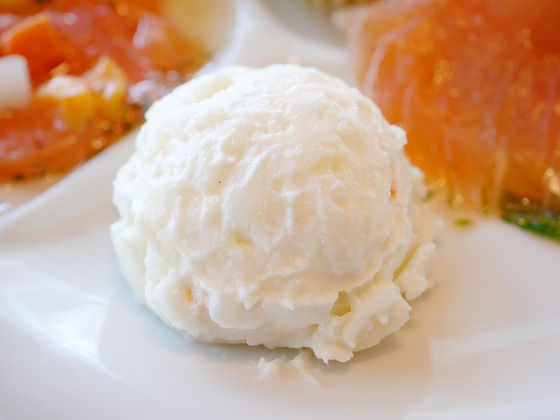 And here is "Salmon Marinade" sliced ​​thick.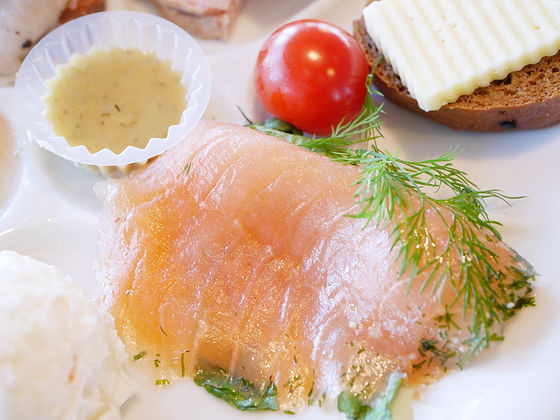 Cut a large knife and eat it with plenty of sweet and sour salmon sauce and the mouth overflows with the rich salmon flavor. The volume of salmon marinade with its characteristic currant / crunchy plenty of eating answers also gained satisfaction.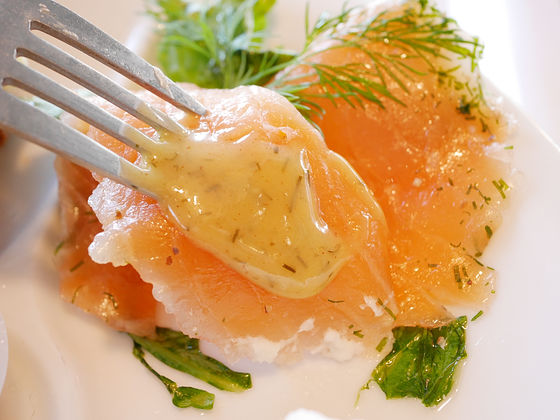 Before eating a meat plate, you must eat meatballs and vegetable balls. It seems that it is a standard arrangement that five balls are separately picked up.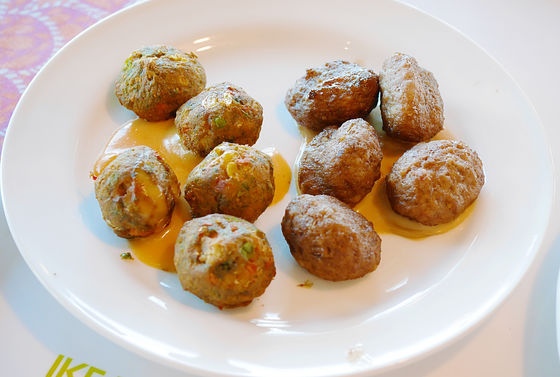 Vegiball is a vegetable ball made from beans and vegetables only.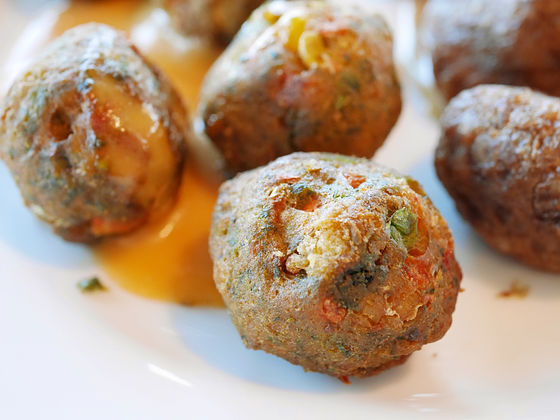 If you try plenty of sauces and eat it, you do not have a "pasa pasta feeling" you were worried about, you can enjoy more juicy taste than you expected. Because it is seasoned with a characteristic ethnic herb flavor, people who are not good at herbs may be a little careless.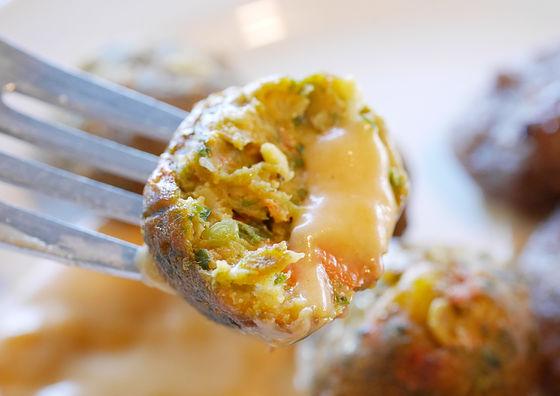 IKEA specialty menu which may not say meatball.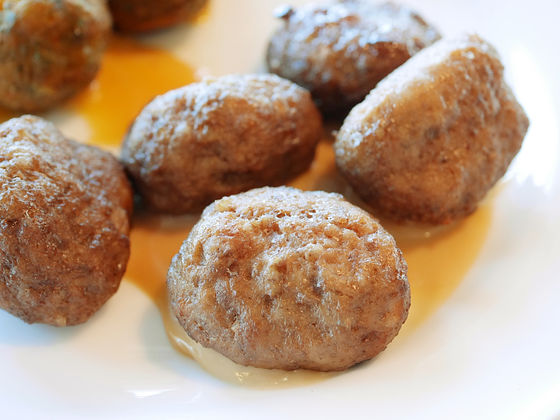 It is full of tightly filled meat and cream sauce and it will be full of stomach.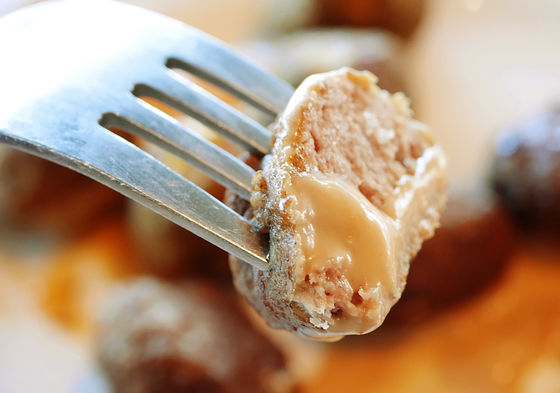 I also eat the other plate menu, "Meat Plate". Just looking at the finish of chicken and ham which is grilled well in color seems to be coming out.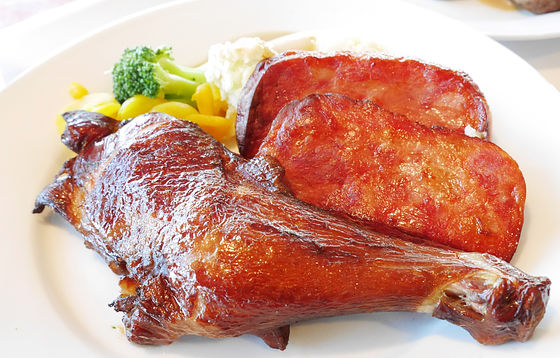 "Ikea Original Christmas Ham" is a baked ham which is firmly smoked, and this one can also taste hummeness as it is. "Meat plate" is recommended for those who want to enjoy dining and meals.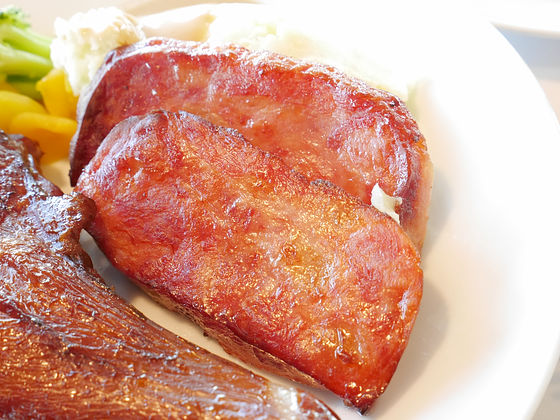 The smoked chicken leg, which looks delicious, looks yummy as it feels nice.



When you put your strength into force, you eat with a fork that is hanging like a horror, you will feel a smell of rich smoke and a rich umami, and the satisfaction comes to a climax at a stroke. Although the satisfaction of the seafood plate earlier is plentiful, the meat plate is a plain and satisfying plate that is easy to understand. It is 1000 yen for all you can eat with meatball and vegetable ball, and with coupon of 200 yen, it is a pretty good menu for COSPA.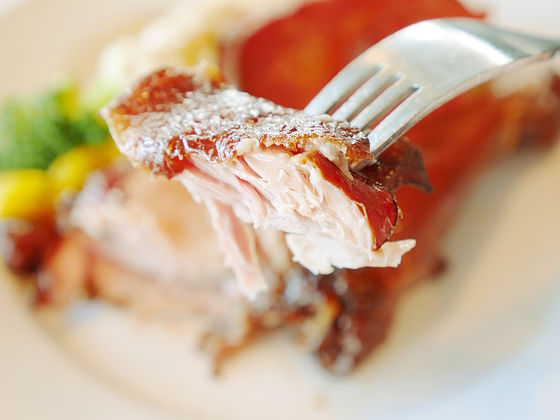 The editorial staff who accompanied me is "mashed potato" which said "It is just good even now". If you eat gravy sauce on a mashed potato that you made as netrise you will get a considerable sense of satisfaction. In addition, although the menu introduction was written as "potato gratin", it seems that mashed potatoes are sometimes provided.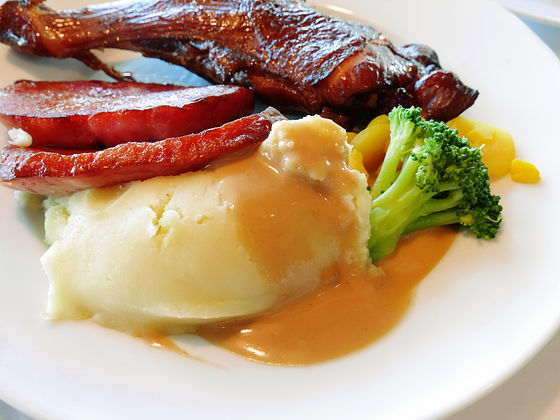 Eating with mashed potatoes attached to hams is also a pretty awesome way to enjoy. It was a pretty awesome plate menu to be able to enjoy so far at 1000 yen.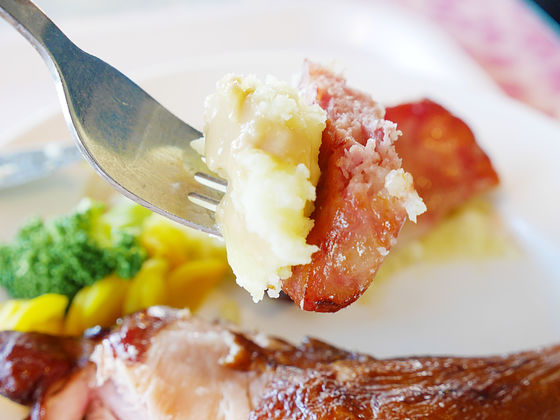 Although it seemed to have returned home where it was tasted firmly, I can not forget the all-you-can-eat menu of meatballs and vegetables. In case of replacement, you need to bring the receipt received at the cash register to the kitchen.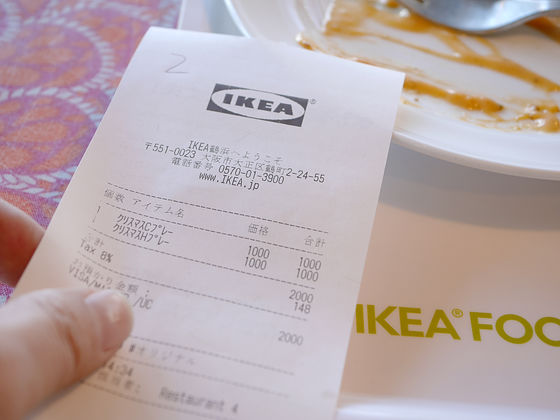 So I got a substitute meatball and vegetable. Up to 10 offerings are provided for each substitution, but it seemed possible to change the combination such as "meatball 10 pieces" according to preference.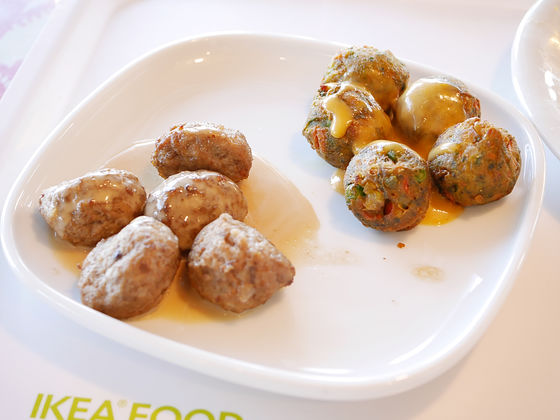 After all, it was an IKEA restaurant who was enthusiastic about going to eat crispy with two people, but losing the sense of volume of the plate, the result of meatball and veggieball was only one time. The price of 1000 yen goes into an expensive class in the IKEA restaurant, but as much satisfaction as that can be obtained surely, so it seems worth visiting people who want to eat with guts, as well as people who want to enjoy various tastes is. The offer of the limited menu is until January 11, 2016 (Monday · congratulation).

You must also remember to use the coupon for 200 yen you got. At first, I was worried that "Should I go shopping and go to a restaurant, why do not you shop after getting coupons at the restaurant and 200 yen discount?", Even if you do not think hard, you can buy something again in the shop after eating and you are OK.