Occupation that can be substituted by artificial intelligence and robots, etc. 100 Occupation that is highly unlikely to be substituted 100 Summary list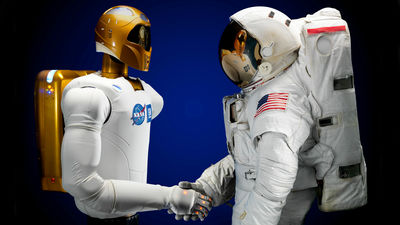 ByNASA Robonaut

AmazonYaTeslaCompanies introducing robots to the factory, focusing on automating work, open source system to automate gadgets and appliances in the house "SkyNet"The robot has entered an era in which robots perform jobs and tasks that human beings have performed, such as building robots. Amidst the realization of "a world where robots can do all human beings in the future", which is only thought out in science fiction movies, Nomura Research Institute in Japan is developing artificial intelligence and robots We calculated the probability of being substituted with 100 kinds of occupations with high possibility and low possibility.

49% of Japanese working population can be replaced by artificial intelligence and robots | Nomura Research Institute (NRI)
https://www.nri.com/jp/news/2015/151202_1.aspx

Approximately 49% of the Japanese working population was technologically artificial intelligence after 10 to 20 years, when Nomura Research Institute calculated the probability of replacing 601 kinds of occupations in Japan with artificial intelligence and robots etc. And it turned out to be in the occupation which can be replaced by a robot. The probability of British and American was calculated for the proportion of working population with high likelihood of substitution, but Japan has the top value among the three countries.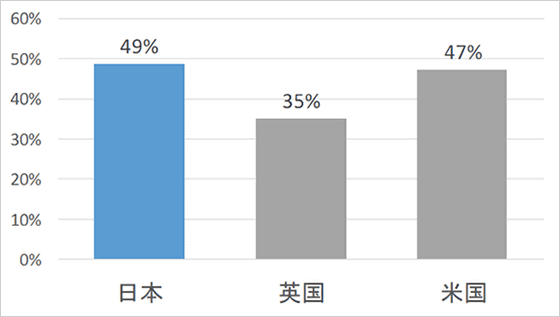 According to Nomura Research Institute, "Occupation where knowledge is required to organize and create abstract concepts such as art, historical studies / archeology, philosophy / theology" or "cooperation with other people, Understanding, persuasion, negotiation, occupation where service orientation is required "is said to be a profession that is difficult to replace with artificial intelligence and robots. Meanwhile, it seems that there is a possibility that it can be replaced with artificial intelligence or robot in the future, "Occupation that does not need special knowledge and skills" and "Occupation that can be organized by data analysis".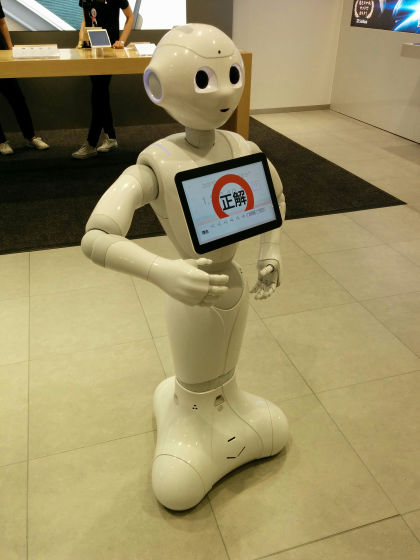 ByRain Rabbit

Nomura Research Institute calculates the probability of being replaced by a robot of 601 occupations and announces "100 types of occupation highly likely to be substituted by artificial intelligence and robots" among them. The order of the list is in alphabetical order, not the possibility of substitutability.

IC production operator
General clerk
Foundry
Medical clerk
receptionist
AV · Communication equipment assembly / repair work
A station employee
NC grinding machine
NC lathe
Accounting auditor
Processed paper manufacturing plant
Loan clerk clerk
School clerk
Camera assembly work
Machine Woodworking
Dormitory · dorm · apartment manager
CAD operator
School meal recipe
Education / training clerk
Administrative clerk (country)
Administrative clerk (prefecture municipality)
Bank Teller
Metal processing · Metal product inspection work
Metal polishing work
Metallic material manufacturing inspection work
Metal heat treatment work
Metal press
Cleaning agency staff
Instrument assembler
Security guard
Accounting clerk
Inspection / inspection staff
A meter
Construction worker
Rubber product molding work (excluding tire molding)
Packing machine
Sash machine
Industrial waste collection and transport workers
Paper maker
Automobile assembly worker
Car painter
Shipping / shipping staff
Dust collection worker
Personnel clerk clerk
Newspaper deliveries
Medical information manager
Fishery product manufacturing plant
Super clerk
Production site clerk
Bakeries
Milling machine
Binding worker
Soft drink route selling person
Petroleum refining operator
Cement production operator
Textile product inspection
Warehouse worker
Side dishware maker
Surveyor
Lottery seller
A taxi driver
Courier delivery member
Forging work
Parking manager
Customs officer
Mail order reception clerk
Wholesaler
Data input clerk
Telecommunications engineer
Computer photocopy operator
Electronic computer maintenance personnel (IT maintenance personnel)
Electronic parts manufacturing plant
Train operator
Road patrol member
Daily necessities repair shop clerk
Motorbike delivery member
A power stationer
Non destructive inspector
Building facility management engineer
Building cleaner
Article purchasing clerk
Plastic product molding machine
Process plate making operator
Boiler operator
A trade clerk
Packaging worker
Custodian of storage and management
Insurance clerk
Hotel room staff
Machining center · Operator
Sewing machine
Plating work
Noodle making plant
A postal service clerk
A postal clerk
Toll road fee collector
Cashier
Train cleaner
Car rental sales staff
Route bus driver

In addition, Nomura Research Institute has also disclosed "100 types of occupation with low possibility of substitution by artificial intelligence and robots", and the order of the list and the possibility of substitutability are also irrelevant here.

art director
Outdoor Instructor
announcer
Aromatherapist
Dog Trainer
Medical social worker
Interior Coordinator
Interior designer
Movie photographer
Film director
economist
Music classroom instructor
curator
School counselor
Tourist bus guide
Education counselor
Classical musicians
graphic designer
Care Manager
business consultant
Performing manager
Game creator
surgeon
Language hearing expert
Industrial designer
Advertisement Director
International cooperation expert
Copywriter
Occupational therapist
Lyricist
Composer
Magazine editor
Industry counselor
Obstetrician and gynecologist
Dentist
Child welfare worker
Scenario writer
Sociological researcher
Social education manager
Social welfare facility care worker
Social welfare facility instructor
A veterinarian
Judo reduction agent
Jewelry designer
Elementary school teacher
Commercial photographer
Pediatrician
Product development staff
Midwife
Psychology researcher
Anthropologist
stylist
Sports instructor
Sportswriter
A vocalist
Psychiatrist
Sommelier
University / junior college faculty member
Junior high school teacher
Medical small business diagnostician
tour conductor
Disc jockey
Display designer
desk
Television photographer
TV talent
Book editor
Physician
Japanese teacher
Nail artist
bartender
An actor
Beautiful Skater
Hairdresser
critic
fashion designer
Food Coordinator
Stage director
Stage artist
Flower designer
Free Writer
producer
Pension managers
Childminder
Broadcast reporter
Broadcast Director
News photographer
Legal instructor
Marketing / Researcher
Manga artist
Musicians
Makeup artist
School teacher for blind · wax · nursing school
Kindergarten teacher
physical therapist
Cooking researcher
Travel agency counter staff
Record Producer
Restaurant manager
Recording engineer
in Note, Posted by darkhorse_log