480 yen free, masterpiece of puzzle game adventuring in cheating picture "Monument Valley" is being offered free on the App Store and Amazon


Paid game for mobile that is also called masterpiece of puzzle game chosen as numerous awards "Monument Valley"Is available for free download on the App Store and Amazon.

Download from below.

Monument Valley on the App Store
https://itunes.apple.com/us/app/id728293409

The Android version is now available for free download from Amazon.

Amazon.com: Monument Valley: Appstore for Android
http://www.amazon.com/gp/product/B015OQVN8C

Monument Valley is Apple'sBest app and game for 2014YaApple Design Awards(Apple Design Award) and many other award-winning puzzle games. Although it is a fee-based application called 480 yen,As of January 2015The total number of downloads is 2,447 thousand times, total revenue is 5,850,825 dollars (about 680 million yen), and the highest earnings per day reaches 145,5530 dollars (about 17 million yen).

The game play screen looks something like this.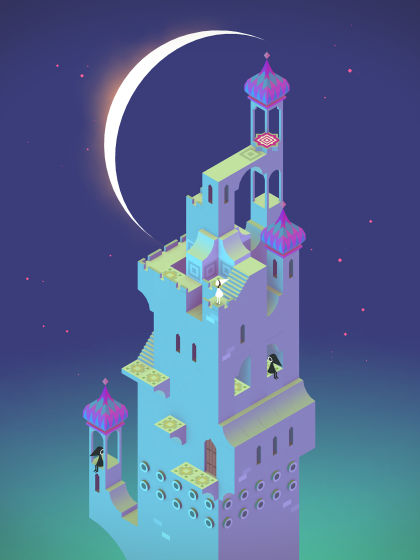 It is impossible in reality,EscherThe character will adventure a mysterious structure like a deceiving picture of.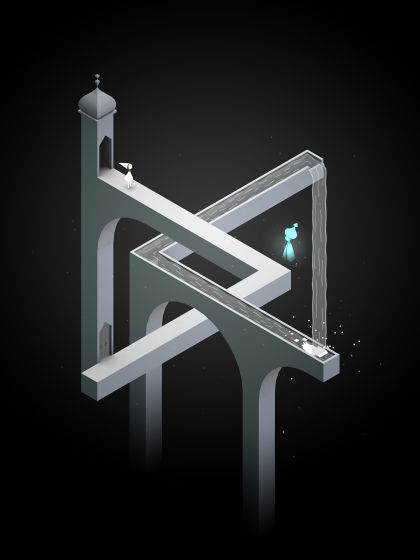 It takes 55 weeks (about 1 year and 1 month) in the production period of this main title, and the cost required is $ 850,000,000 (about 100 million yen).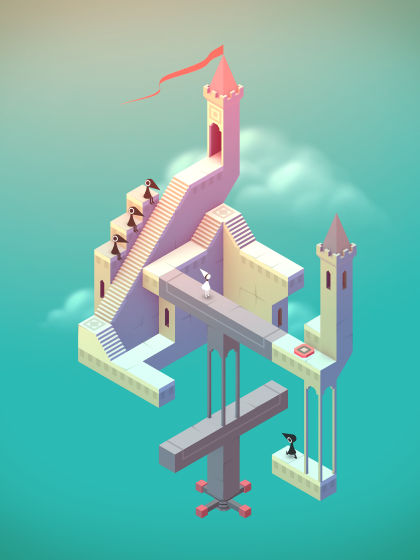 A castle-like building with lots of stairs ... ...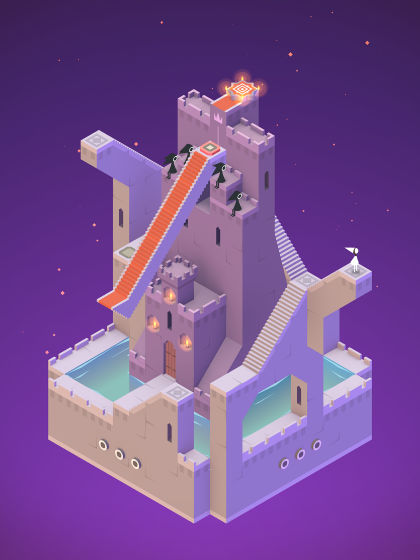 Something like a mosque, too.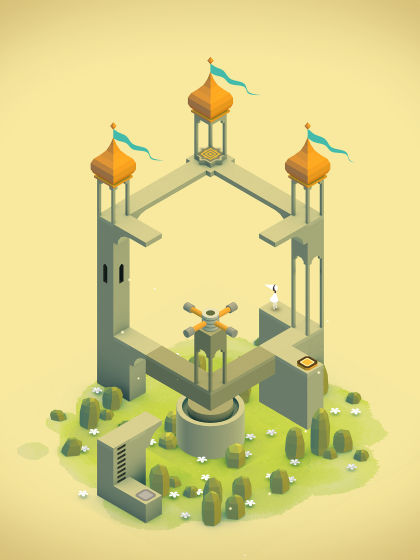 Details of what game Monument Valley is, you can read from the following article actually downloaded & played.

The trick game game "Monument Valley" of "2014 best app & game" to adventure the geometric pattern era - GIGAZINE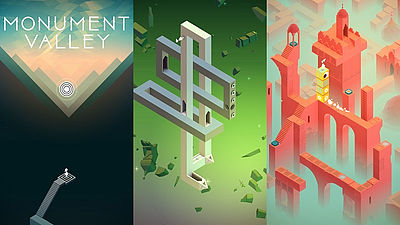 Play movies can be confirmed from the following.

Monument Valley: Forgotten Shores - out now - YouTube


Up to now, Monument Valley for Android was free for a limited time on Amazon, but it was the first time to free iOS apps. It is better to download the anxious person as soon as it is unknown whether a detailed announcement etc is done and it is unknown whether it is free for now or a limited time campaign.

· Continued
The best app & game of 2014 "Monument Valley" startle development cost and revenue data release - GIGAZINE