Splatoon and Saga Prefecture's collaboration event "Sagakeen (Saga Kahnen)" opening, Icha's limited goods selling booth "Yuko's Ikasu Square" I went to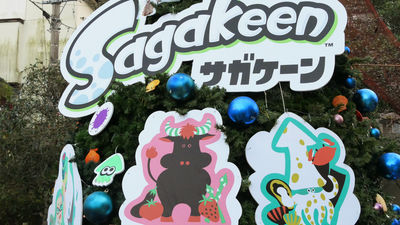 Nintendo Wii U game "Splatoon"Collaborated with Saga Prefecture"Sagakeen (Saga Kahn)"Started on December 1, 2015 (Tuesday). A way to go from outside Saga prefecture to Saga prefecture Karatsu city Yobuko at the Sagakeen venue, and a sales booth "Yobuko's Squid SquareWe will report on the situation.

Sagakeen (Saga Kahn) - Saga Prefecture
http://sagakeen.com/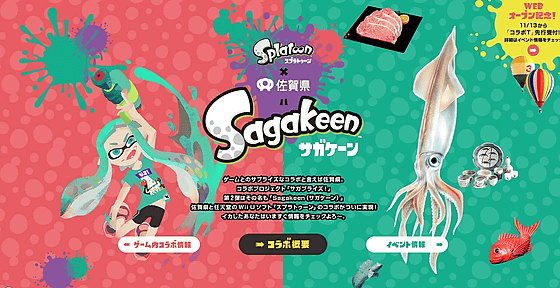 Sagakeen Yuko's Squid Festival (@ SagakeenYobuko) | Twitter
https://twitter.com/SagakeenYobuko

If you go to Yoshiko by public transport, the nearest railway station is Karatsu station of JR Chikuen Line.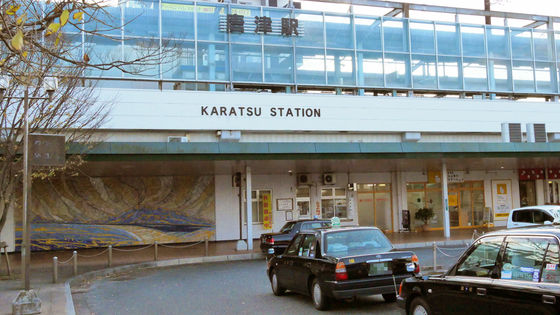 Walk from Karatsu station north for about 5 minutes, turn right at the signal at the end and there is the "Karatsu Bus Center (Major Hall)" where the bus to Yobuko arrives and departs.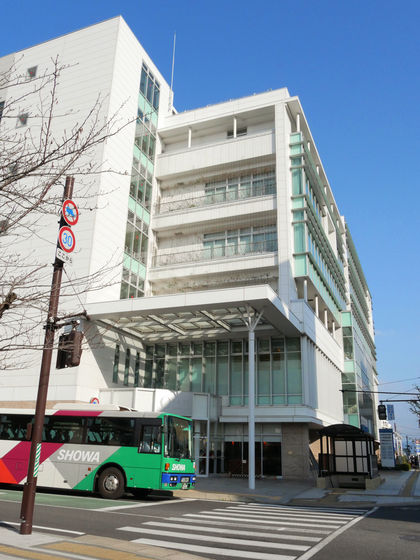 The first floor part of the building is a bus center.



There is a waiting room where you have gone straight from the entrance.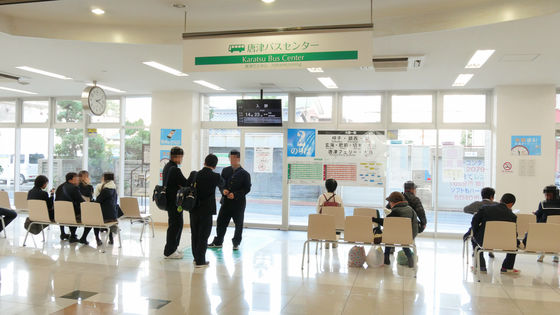 The timetable looks something like this. Since buses for Yobuko are about 1 or 2 per hour, it is better to go to the schedule beforehand by looking into the timetable.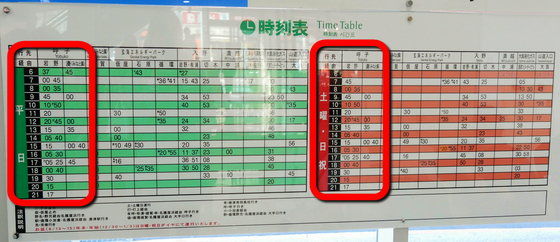 The fare for the bus is smooth if you purchase it with an automatic ticket vending machine in advance. You can also pay in cash when you get off the bus.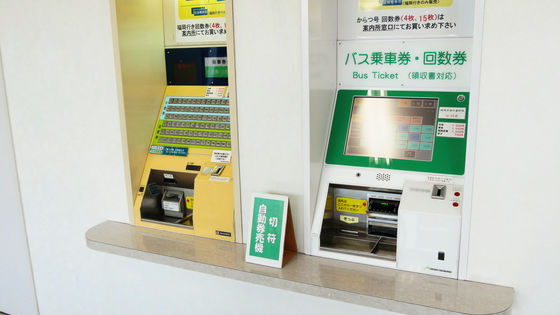 The fare to Yobiko is 750 yen each way.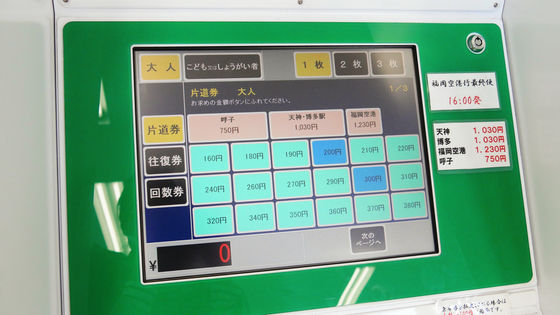 Buses were used by local students and elderly people like this.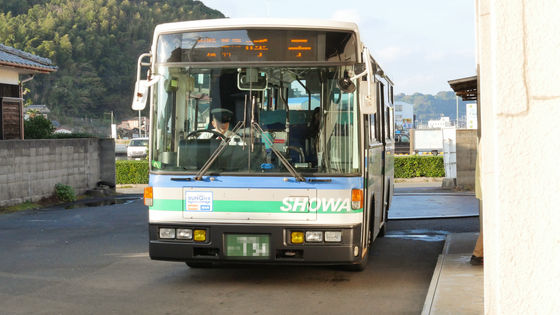 Taking a bus from the Karatsu bus center arrives at the Yobuko bus center in about 30 minutes.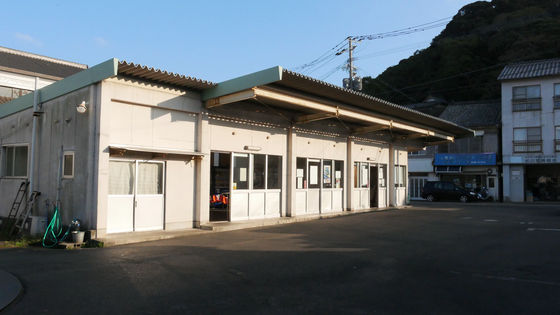 The timetable of the bus returning from Kobuko bus center to the Karatsu bus center (Major Institute) is as follows. Since the number of buses is about 1 to 3 in 1 hour as well as the outbound route, it is safer to check the time back in advance.




On the left side facing the building of the bus terminal, there is a parking lot for fishermen concerned.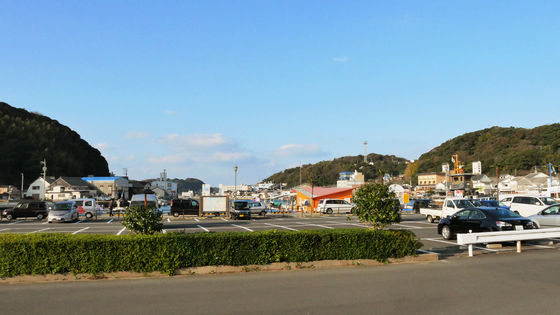 To go to the Sagakeen venue, go straight ahead on the road on the right side towards the bus center building.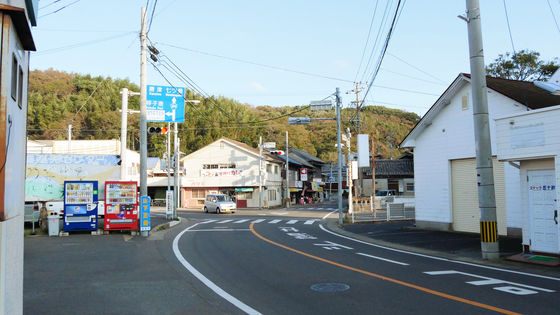 When I was walking for about 2 minutes, I found an entrance to Morning Market Street on the left.



A map is around here.


The road was under construction, but pedestrians are fine even if they pass, so go straight ahead. The Yamazaki shop in the convenience store is located behind the right, the opening hours are from 7 o'clock to 19 o'clock.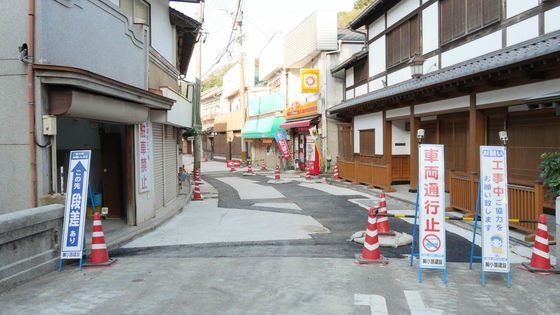 On the morning market street, a parasol shop is built along the road from 8:30 am to around 12 o'clock, and various foods such as fresh marine products, dried fish, bottle of salted fish are thrown out.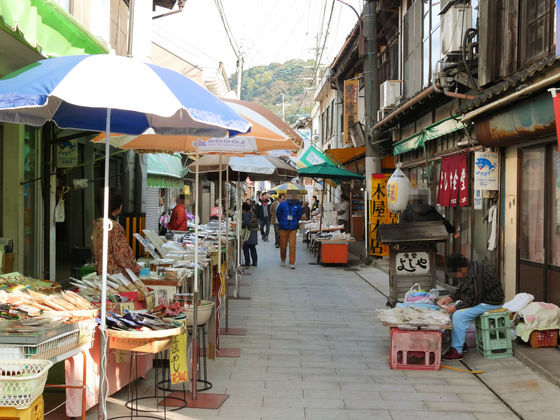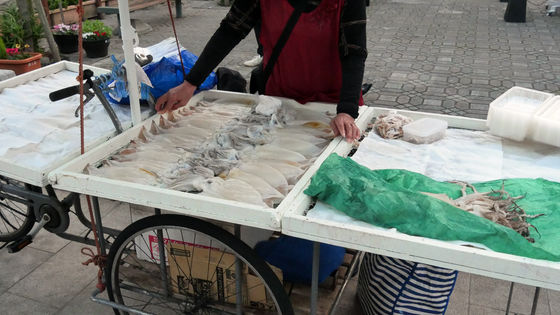 There was a store which dried squid of dried squid at the store.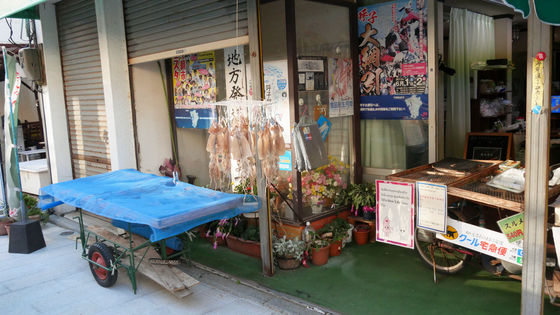 Since there is a free parking lot at the back of Morning Market Street, it seems that you should stop the car here if you visit by car.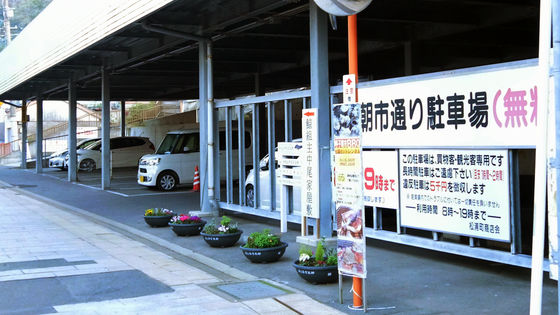 After about 3 minutes from the entrance, on your rightSCRUM SquareYou will see. During Sagakeen, collaboration shop "Yobuko's Squid Square"It is open from 9 o'clock to 15 o'clock.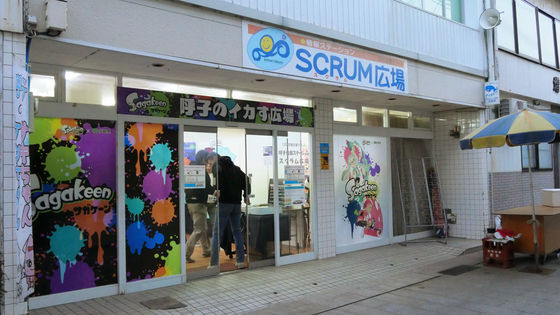 At the entrance, a girl & boy wearing a Sagakeen collaboration T-shirt will welcome you.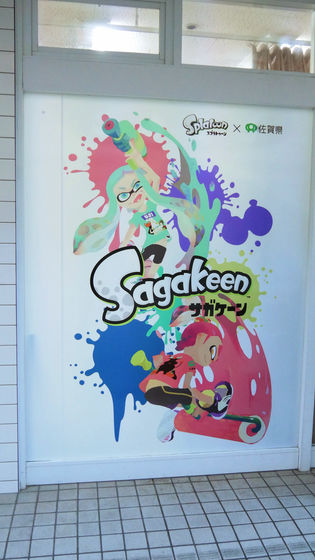 You can get sightseeing information of Karatsu in the square.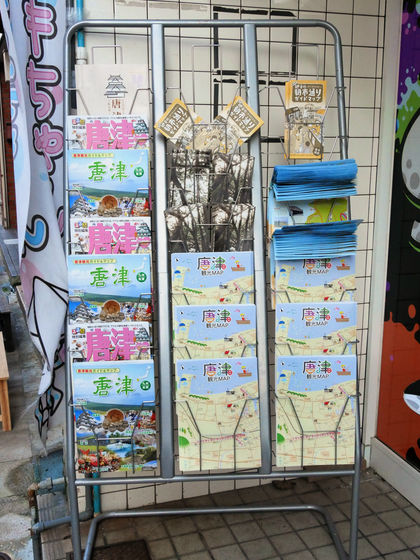 In addition, if people rush, admission restrictions may be applied, and it is said that admission tickets will be distributed from 7:30 in the morning.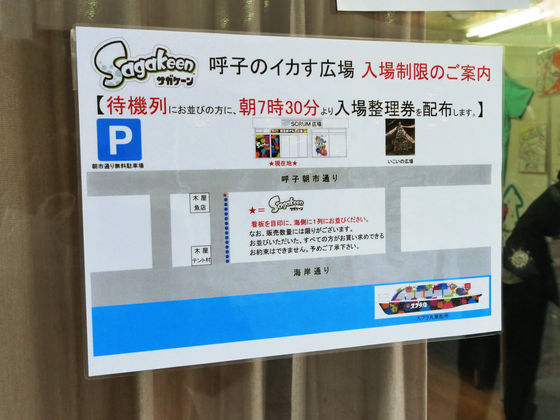 I visited Scrum Square around 7 am on December 1st, the first day of the opening of Sagakeen, about 15 waiting queues were made.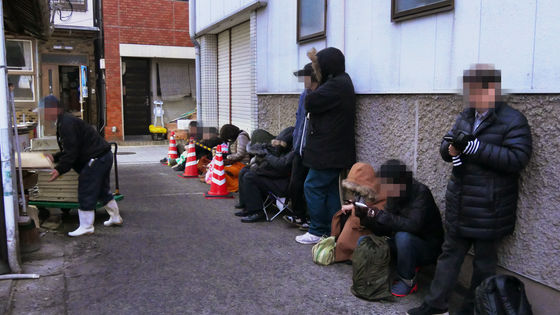 Mr. fisherman who Mikane the people who lined up cold likely is, gave me a fire in a charcoal stove.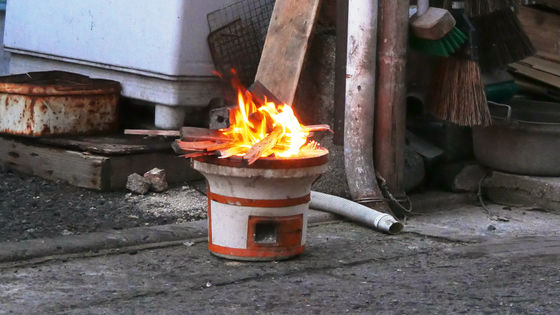 At 7:30, I got a ticket successfully. The numbered ticket is divided every 20 minutes from 9 o'clock every 20 minutes and seems to be a method of replacing customers by 5 to 10 people.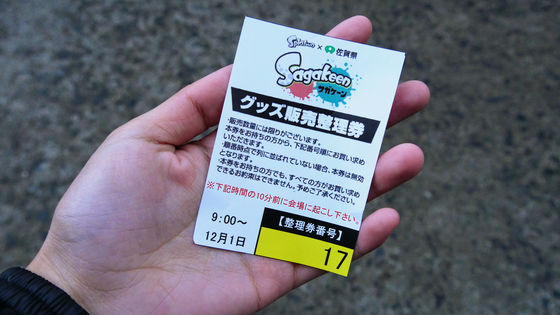 Since the squid square was pre-published for the press, I will go into it at once.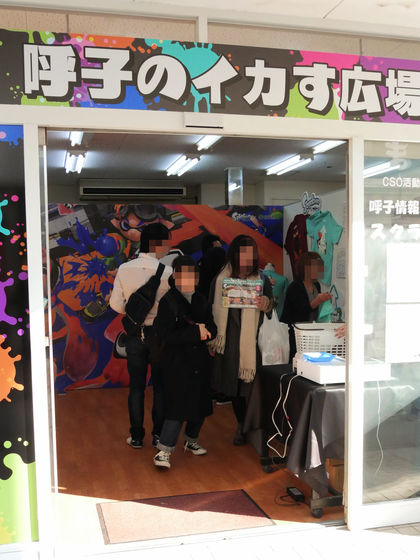 In the special display surrounded by squid and ink, the image of Splatoon is flowing and I want to play Splatoon on site in spite of ... ....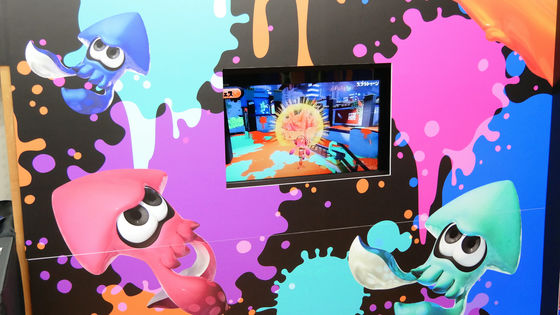 Goods sold at Iko's squid square is Tokyo Tower's "Sagakeen squid lobby"Somewhat different from what was sold at Saga prefecture specialty goods type is less than Tokyo. Instead, many types of specialties are handled in the morning market street shops than in Tokyo, so if you want to buy souvenirs please visit a store in the morning market.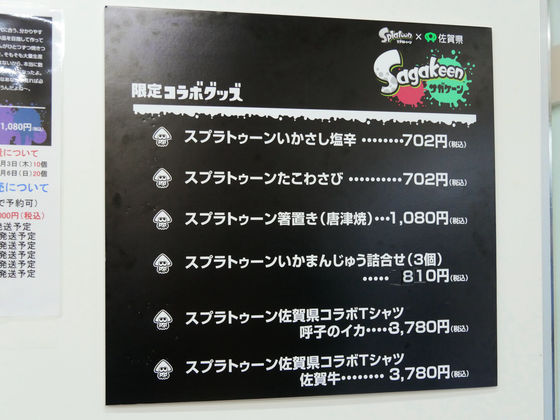 "Splatoon Saga Prefecture Collaboration T Shirt Yobuko's Squid" and "Splatoon Saga Prefecture Collaboration T-shirt Saga Beef" are 3780 yen including tax and can be purchased up to 2 each. From November 21st on the websiteReservation saleIt has also begun.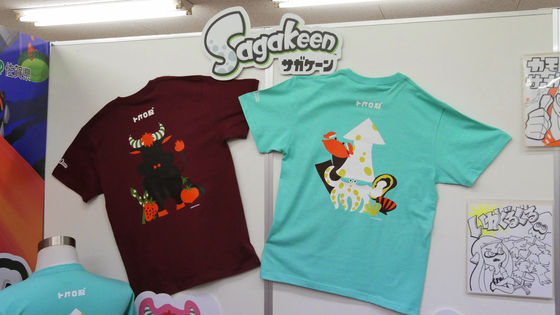 The table of the T-shirt is the "Saga" logo.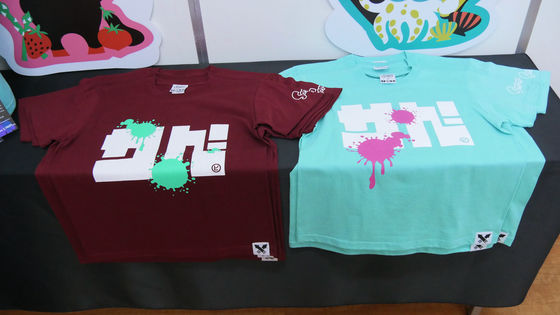 ※ 2015/12/02 additional note: Collaboration T - shirts are very popular, and the number of sold items has been changed to one per person per type.

【About collaboration T shirt sale】It is a sale at Yuko Square in Yoko which started from yesterday, but with very popular comments, I will change the number of T - shirt selling points to one per person. We apologize for sudden changes, but please be forewarned.Pic.twitter.com/MW2JdDicxn

- Sagakeen Yuko's Squid Festival (@ SagakeenYobuko)2015, December 1
Next to the T-shirt, since the colored paper drawn by the Splatoon team was decorated, when you visit the squid square, please take a look.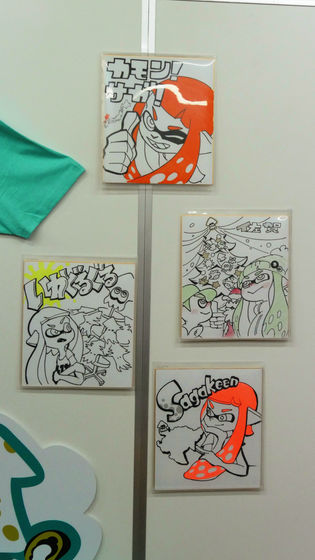 Other goods sales corner is like this.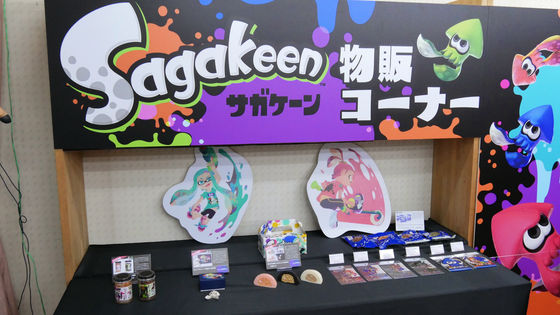 "Splatoon burns salted" "Splatoon takasaki" is 702 yen including tax.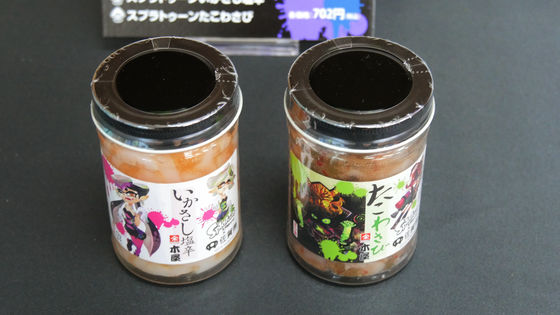 "Splatoon chopstick rest (Karatsuyaki)" (1080 yen including tax) will be sold 100 stores only from December 1 (Tue) until 6 th (Sunday). 30 pieces on December 1, 10 pieces on 2nd 3rd 4th, 20 each on 5th 6th. Because the chopstick rests are handmade one by one, the squid's expression and the movement of the foot differ by 1 body, and what kind of squid can get is pleasure from opening the box. Because it is a large size for a chopstick restraint, it looks good to be decorated on a desk etc.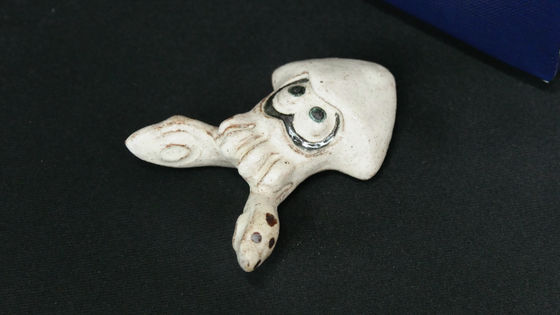 In addition, there are 900 reserved sales for over-the-counter orders, and an extra shipping fee of 1000 yen is required in addition to the product price. Because it takes time to produce because it is handmade, it will be shipped in order of receipt number from February 2016 to late July.



A special box for chopstick rest is also available.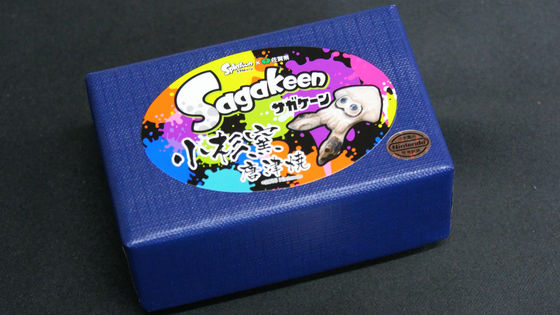 This is "Splatoon Squid Bank Manju Combination (3 pieces)" (1000 yen including tax).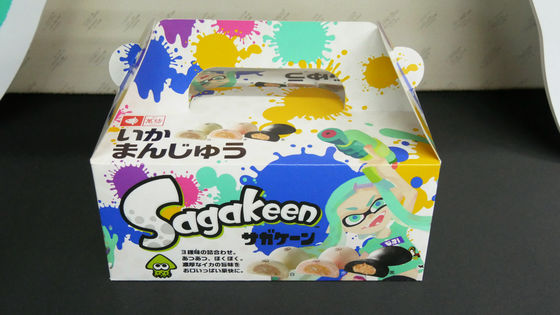 It is an assortment of pink, black, white and banjo. Sample items were baked in souvenirs offered at souvenirs, but in fact the baka of Squid 's squid is attached.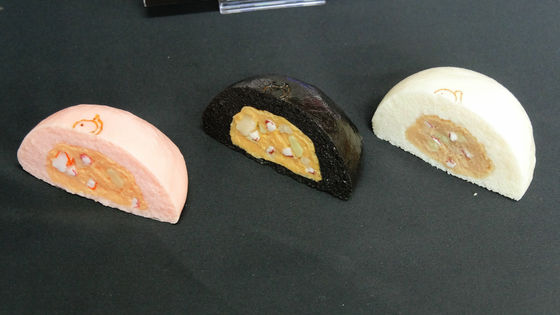 There are 4 kinds of clear stickers, 1 piece 270 yen including tax.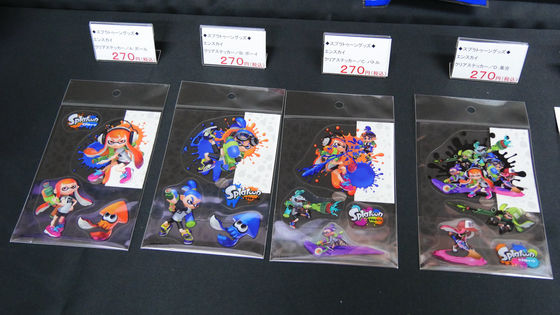 Two types of die cut notes, squid and girl. One piece is 432 yen including tax.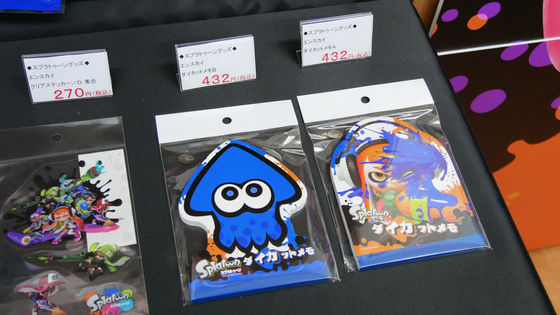 Saga prefecture specialty product "Karin no Karin" (300 yen including tax) was also being sold.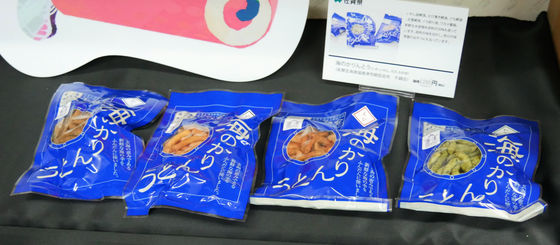 When I came back to the squid square 10 minutes before the time written on the numbered ticket, the staff issued a product order form. Enter the number of goods you would like to purchase in the order form while aligning in the queue in order of numbered ticket number.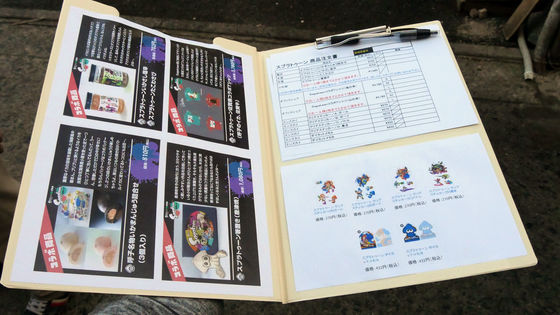 If you fill out the order form and give it to the staff, you can arrange the items, so if you go straight to the cash register and line up as it is OK.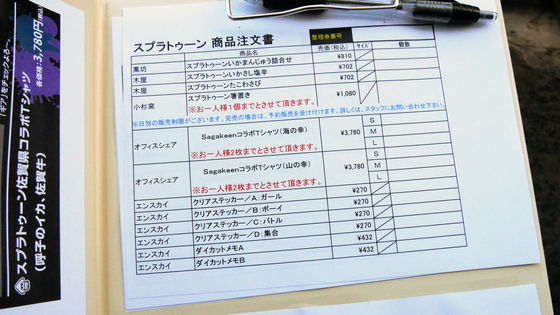 When the squid square opened at 9 o'clock, many customers were packing up. On the road in front of the plaza, umbrellas shops selling seafood such as squid and wakame are open until around noon.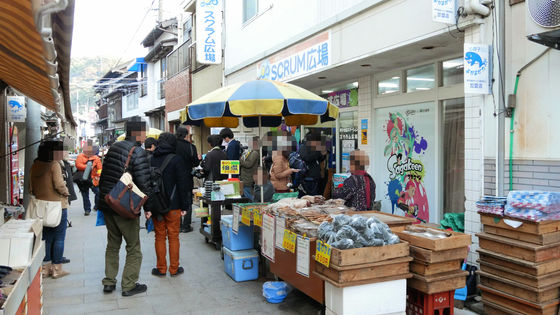 Karatsu's loose character ·Karawan-kunEven participate in Saga Kahn with the headpiece and matching matching purple squid cushion.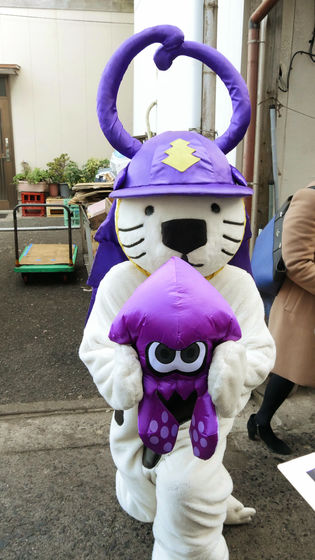 Yuko's loose character Saki chan (left) and Kenchan (right) also rushed to morning market street to make Sagakeen excitement.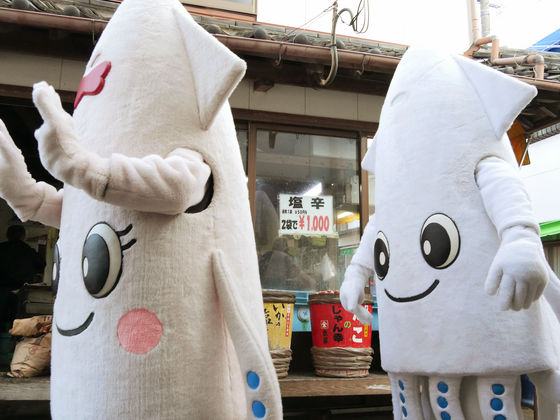 In addition, at the entrance of Ikasu Square is a stamp rally being held throughout the whole city of Yobuko "Ika's Stamp Nawabury"There is a stamp stand installed.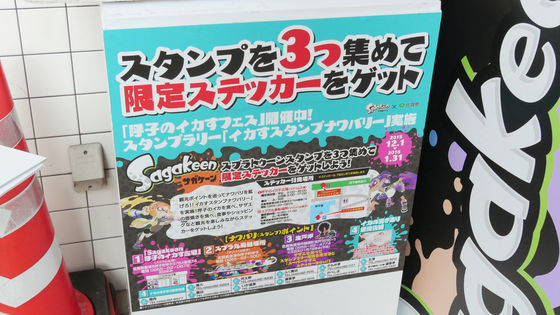 On the stamp table are notes that visitors can write freely ... ...



There was also a girl illustration painted by Shinta Inoue, Art Director, Splatoon.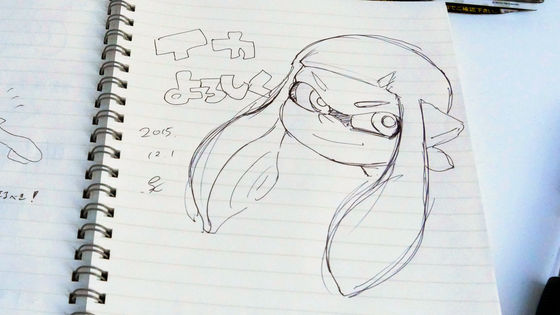 In Sagakeen, squid also shines at the top of the tree "Squid Christmas tree", Exploring the cave with ink baby wrapping pleasure boat"Supra circle", The squid drying machine became splatoon specification"Swiveling", A stamp rally that goes around the tourist spots of Yobuko"Ika's Stamp Nawabury"Downey & Super Sazae will welcome"Baked potatoes of Hazu Cape Cabaret SazaeIt is scheduled to continue reporting, etc. are held.

◆ December 01, 2015 09: 16: 00 second
Splatoon squid shines brightly and shines at the top of the Christmas tree "Squid Christmas tree" - GIGAZINE



◆ December 01, 2015 14:10 minutes 00 seconds
Splatoon's Ink Baby Going on a Caving Expedition by Riding Boat "Supra Maru" - GIGAZINE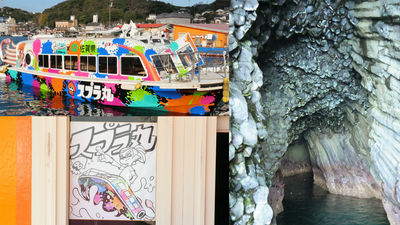 ◆ December 01, 2015 20: 45: 00 second
"Squid Cruising" of dried squid of spinning with high speed rotary drying machine of Splatoon specification - GIGAZINE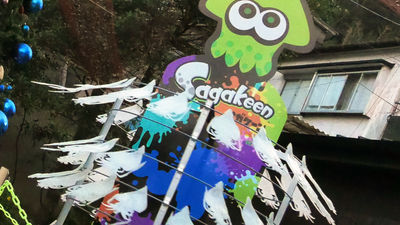 ◆ December 01, 2015 22:26 minutes 00 seconds
Super Sazae & Downey of Splatoon welcomed me went to eat "Hot Cave of Kono Cape Taste Sazae" - GIGAZINE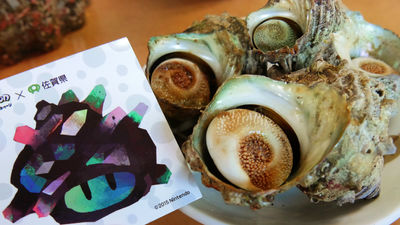 ◆ December 01, 2015 23: 45: 00 second
"Ikasu stamps Nawa Valley" that staples are gathered at sightseeing points of squid's famous place · Yobuko to spread Nawabari - GIGAZINE



◆ December 04, 2015 22:00:00 seconds
I tried going to "underwater fish disposal" in order to eat lively or not active fresh feet moving pikpiku - GIGAZINE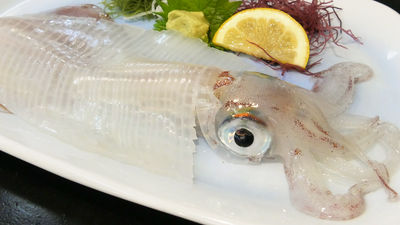 · 2015/12/02 14:45 additional note
On the first day of Sagakeen on December 1st (Tuesday), 330 people visited despite weekdays.


Thank you for coming to the 330 people from the first day to Yuko Festival of Yoshiko Sagakeen! Today's patterns will be introduced in the evening program, so please have a look!KBC Kyushu Asahi Broadcasting: around 17:30RKB Mainichi Broadcasting: around 18:15Pic.twitter.com/WwuFrglGeW

- Sagakeen Yuko's Squid Festival (@ SagakeenYobuko)2015, December 1

· 2015/12/04 14:25 additional note
Official Sagakeen movie by Saga Prefecture has been released.

Sagakeen (Saga Kahn) Official footage of Yuko's festival - YouTube