Google will collaborate to change service to Star Wars specification according to user's force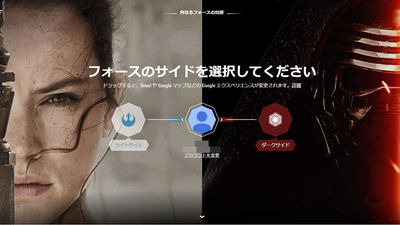 The science fiction movie "Google" will be unveiled nationwide from 18:30 on Friday, December 18, 2015 Japan time "Star Wars / Force's AwakensWe are collaborating with you to start a service that allows you to change various services of Google to Star Wars specifications. Whether choosing Jedi's "lightside", a guardian of freedom and justice, or choosing "dark side" to use an evil force, the choice was left to the user.

Google Japan Blog: To Star Wars fans
http://googlejapan.blogspot.jp/2015/11/starwars.html

Awakening of inner Force
https://www.google.com/starwars/

Clicking the above URL will display the logo that Google and Star Wars collaborated with.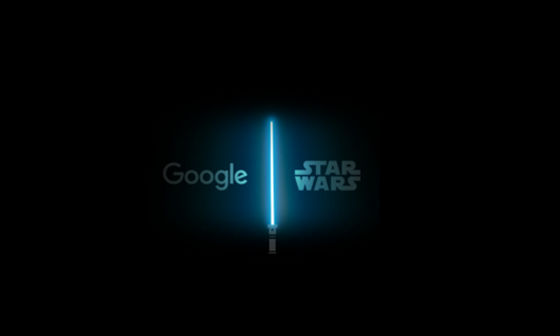 After several seconds the selection screen for the side of the force will be displayed. The light side on the left and the dark side on the right.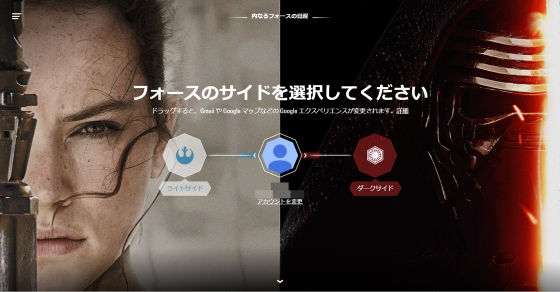 Drag and drop the icon in the center of the screen to the light side and click "Select".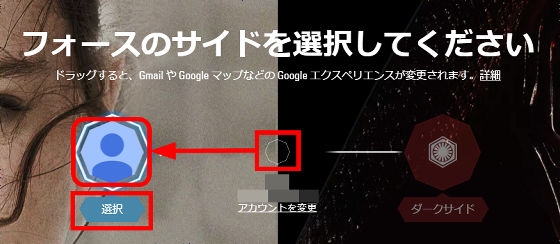 This is a member of the light side.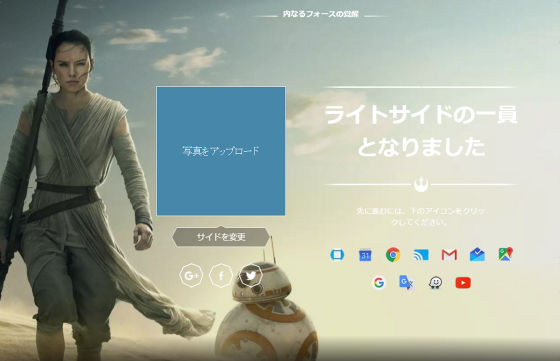 It seems that the service of the icon displayed at the bottom of the image will be changed to Star Wars specification.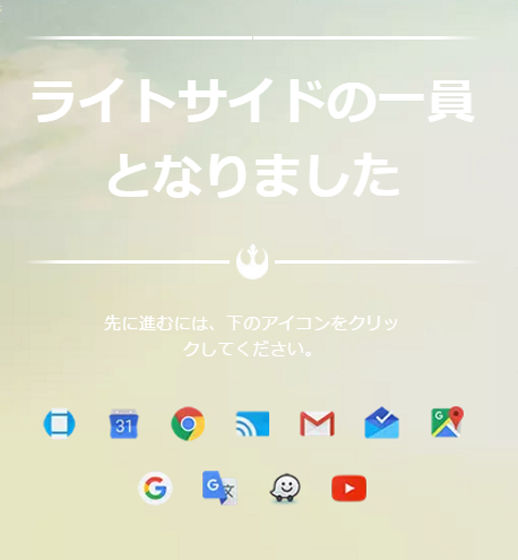 When you open Gmail as a trial, the reading bar is a lightsaber.




The background of Gmail was changed to Star Wars specification.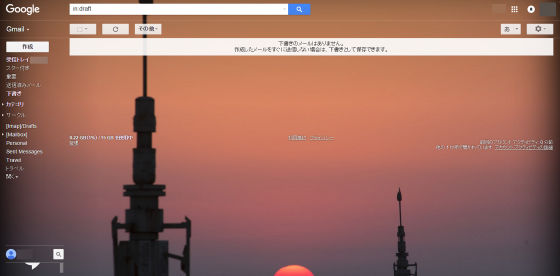 This is Google Maps. The Millennium Falcon and huge battleship icons are displayed in places related to the user.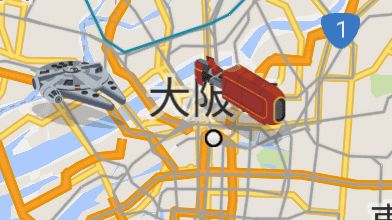 It seems that the display on the smartphone as well as the PC is changed to Star Wars specification, so it would be nice to check various services. Also, it is a place to wonder how it will change when you select the dark side.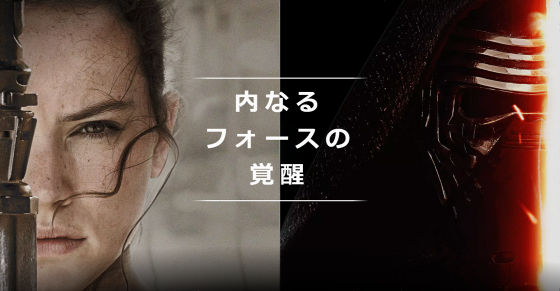 Promotion movie of collaboration between Google and Star Wars can be confirmed from the following.

Awaken the Force Within - YouTube


The director of J · J · Abrams of "Star Wars / Awakening of the Force" was held on November 21The Montclair Film FestivalAlthough it says "There are six important work to be done", it revealed that the work was completed several hours before the event started. Abrams said, "The work I've been working on about this work for nearly three years is like having spent with the wonderful roommate that remains in history. The roommate came at the time to return to the original place.The roommate jumped out of the house I am really looking forward to see people from all over the world. "