"JoJo's Bizarre Adventure Diamonds Can not Break" cast announcement, Mr. Atsushi Takaki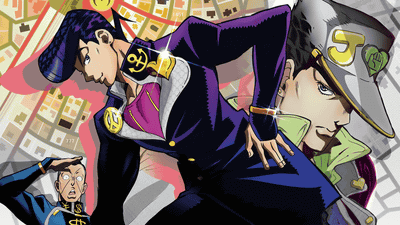 Announcement of TV animation announcedIt was "JoJo's Bizarre Adventure Diamonds Can not Break"Cast and staff information was revealed, and the key visual was released. Director Takada Tatsukatsu is in charge of the series so far, Mr. Wataru Takagi of Mr. Yuzung Uimura who was impressive of Ultra Jump 's CM on casting side has decided to play Yu Tai even on TV animation.

TV anime "JoJo's Bizarre Adventure Diamonds Can not Break" Official Website
http://jojo-animation.com/

"Diamonds can not be broken" is the original part 4th part. In the story 11 years after fighting death with DIO in the previous work "Stardust Crusaders", Yutaro Kujo got to know Mr. Toshiaki Tojo, the secret child of grandfather Joseph Joe star, Visited. Shosuke has the same "stand" ability as Jutarou, and as the word "stand use gets divorced by stand use" comes out, as if waiting for the visitor's visit, a new stand Usages begin to move. In order to protect the town which was born and raised, Shuzushi stands up ... ....

Work logo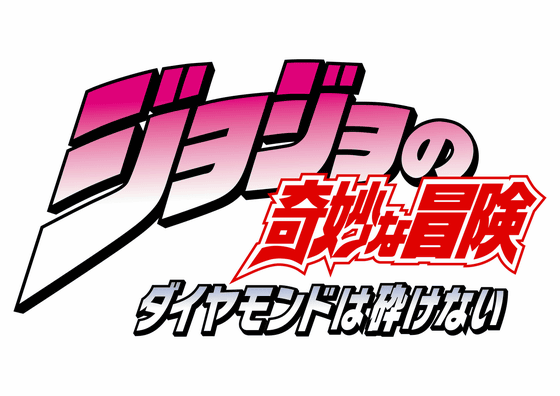 Key visual is Maine 'Jojo Standing' Maine. Also the figure of Yu Tai, Koichi, and Saitaro.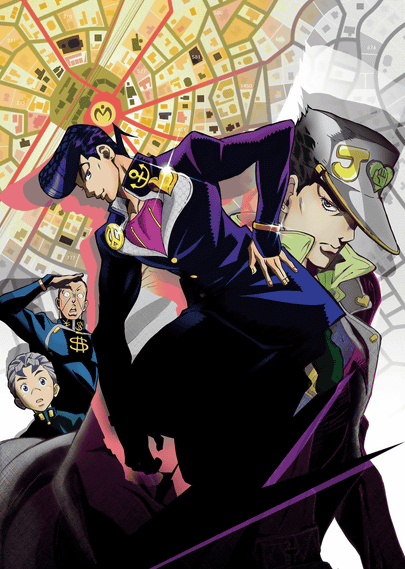 © LUCKY LAND COMMUNICATIONS / Shueisha · JoJo's Bizarre Adventure DU Production Committee

Director Naoto Tsuda who is in charge of this TV anime series of "JoJo's Bizarre Adventure" so far.

JoJo's animation also finally reached part 4.
Every time, it is a title made while chatting with the next there is the next, thanks to everyone's support, I am glad that the animation of Part 4 is decided. And, as usual, my stomach hurts .... This time as well, I will do my best with all my strength.
I'm thinking of making it an animation that drives Jojo's appearance.
Let 's enjoy Duo Town together!
It is known that the main characters who play the main character "Kuroko 's Basketball Fire Okama role," Mesaka Box "role Hitoyoshi Yoshiyoshi," Ryuga gin' reserve gold "Makoto HashiTomoki OnoMr.

I am honored to be able to participate in traditional "JoJo" works loved for a long time.
Let me help you all the best, I will play great! Do not mind! It is! It is!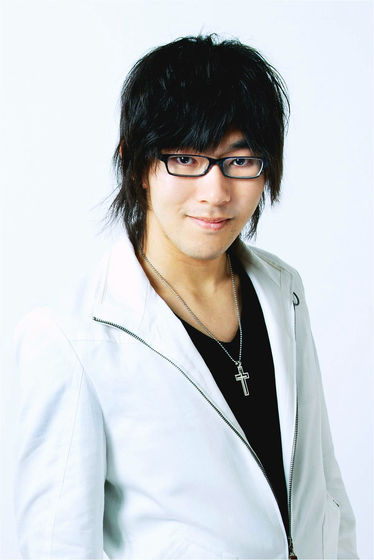 While being a high school student, Koichi Hirose who is involved in the story rapidly as a result of encountering Ryotaro and Shosuke is "role-giant giant" role as Ellen Yeager, "World Trigger" Mission Mikumo, "seven big deals" Melio Dus Role ofKaji YukiMr.

Congratulation · Part 4 animation! I love the distinctive world view of Duo Town. I am very glad that I was able to be involved with JoJo TV animation version with an important role of Koichi. I will play his growth with soul. Thank you!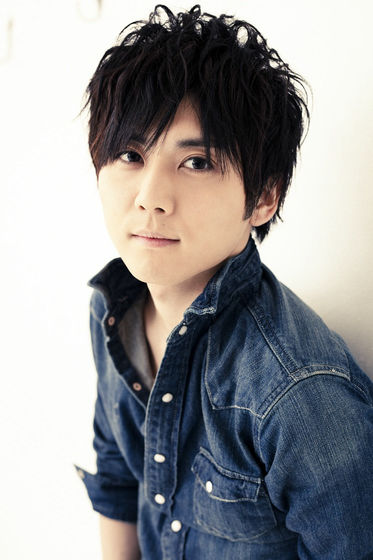 Failure that goes to the same school as Susuke and Mr. Bai Yimamura is "detective Conan" Kojima Sota role & Takagi deputy role, "Gegege no Kitaro" Musume dancer, "NARUTO - Naruto shippuden" Tobi / Role known as "Yes! PreCure 5" Bumby role etc.Takagi WataruMr.

I will take over from 3 copies so that everyone can enjoy it I also want to rampage!
I heard that the character called Yu Tai is getting support from many fans
There is not such an honor. We look forward to your continued support!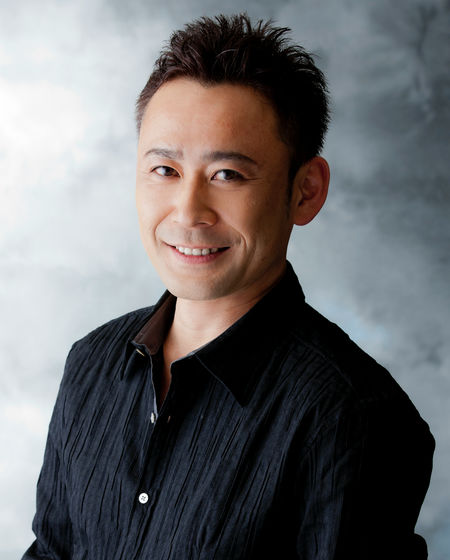 Manga family who has superhuman skills · Mr. Oishima is a "Mr. Osomatsu" role played by "Osomatsu" Matsuno Osomatsu, "Mobile Suit Gundam Iron Blood Orphans" McGillis Farido role, "PSYCHO-PASS Psychopath" Makishima Holy Castle, "That day I saw that day We do not know the name of flower yet. "Matsuyuki Shu (Yukietsu) role," Buddy complex "role of Bezon · Jera filTakahiro SakuraiMr.

Takahiro Sakurai is supposed to be in charge of the shore street.
An impressive character that delivers a distinctive character among the works of JoJo whose personality is beautiful.
It is a challenge for me. Thank you.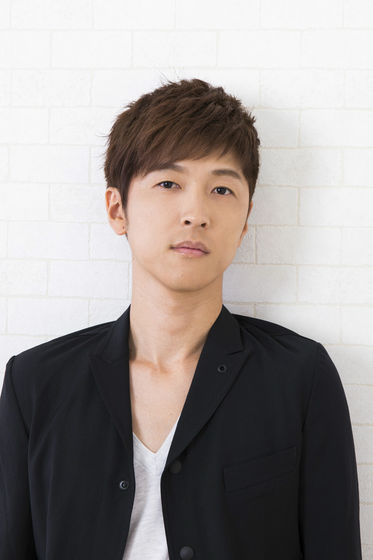 And Yutaro Kujyo continued from 'Stardust Crusaders'Ono DaisukeMr.

To "inherit" the history of Jojo. To "tell" to the next generation.
I would like to embody the meaning put in the letter of acceptance in this four parts.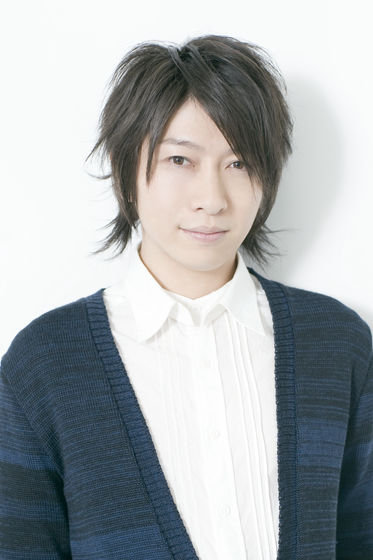 It will be held on Saturday, December 19 th and 20 th (Sunday)Jump Festa 2016So, at the Warner Bros. Home Entertainment Booth, the first volume of animated PV will be made public for the first time, and from 14 o'clock on the 20th, Mr. Yuuki Ono, Mr. Yuki Ono, Yuki Kaji, Mr. Hiroki Kaji The stage will be held by Ms. Takahiro Sakurai.

◆ Staff
Original: Hirohiko Araki (Shueisha Jump · Comics)
Director: Naoto Tsuda
Series Director: Toshiyuki Kato
Chief Director: Yuta Takamura
Series composition: Yasuko Kobayashi
Character design: Nishi Osami
Stand design · action drawing director: Kenta Mimuro
Sub Character Design: Shoichi Ishimoto
Prop Design: Yukinori Takaya
Art setting: Kaoru Aoki, Junko Nagasawa
Color design: Yuko Sato
Art director: Shunichiro Yoshihara
Director of Photography: Kazuhiro Yamada
Edit: Kiyoshi Hirose
Acoustic director: Miwa Iwami
Music: Yugo Kanno
Animation Production: david production

◆ Cast
Yoshimi Touhou: Yuki Ono
Koichi Hirose: Hiroki Kaji
Yuri Takahiro: Takagi Wataru
Shiranabe Ryoko: Takahiro Sakurai
Kotaro Kujyo: Daisuke Ono
other
in Anime, Posted by logc_nt