Music for cats "Music For Cats" to make cats relaxed and relaxed started for album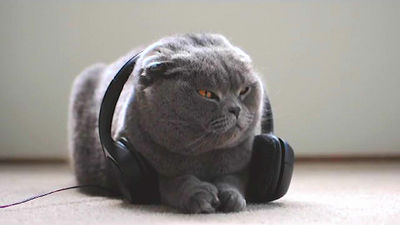 The music for cats picked up by many media, such as being said to be "a hit song on a cat music's billboard"Music For Cats"is. Three previously songs for cats have been sold before, it is known that cats are showing their interest by opening their eyes, and eyelids gently falling asleep while listening is actually effective However, in order to produce a full album including a new song newly, Music For Cats composer began recruitment of investment in Kickstarter.

Music For Cats
http://www.musicforcats.com/

The reaction of the cat who listened to Music For Cats can be seen from the following movie.


Most music is made for human beings.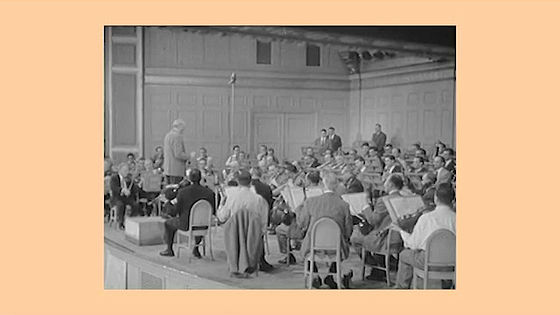 But cats should also be interested in music ......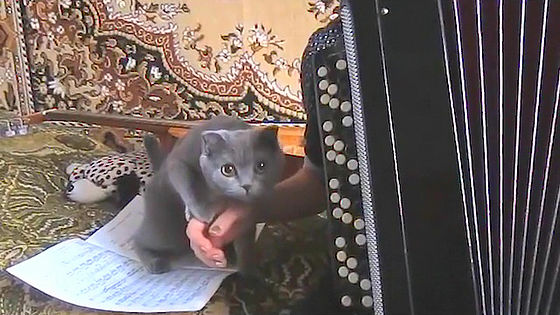 "Music For Cats" scientifically analyzed the cat's interesting sounds and made music, such as stirring the cat's curiosity and relaxing.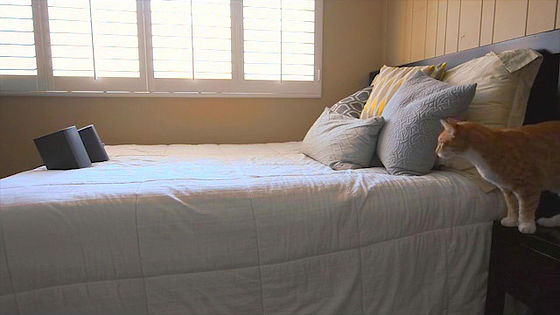 Washington Post in 2008It was reported as a music for cats, and 77% of cats reportedly showed aggressive reaction in fact.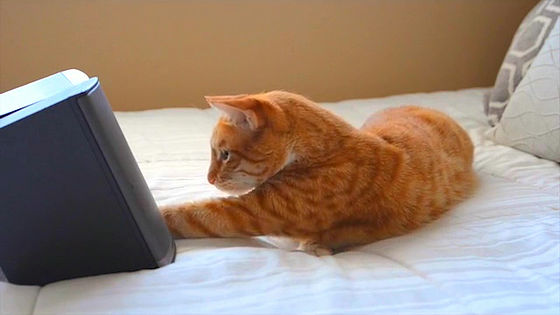 When music is flowed from the speaker, the cat shows interest in those whom the sound sounds at the same time ......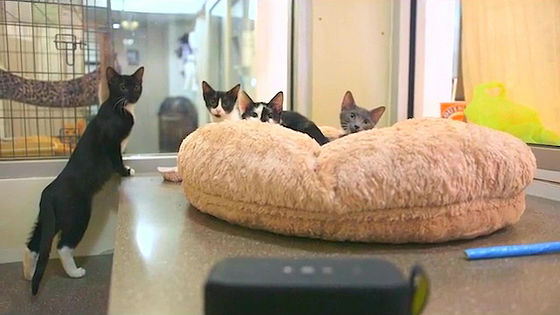 I am also punching a cat with a speaker.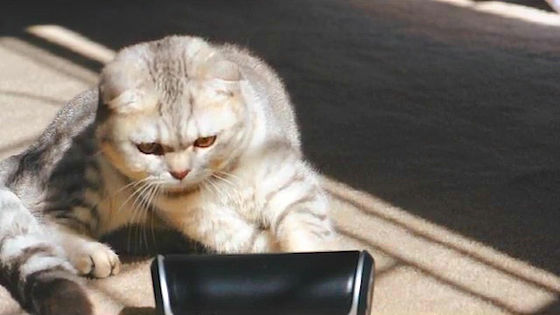 As for what kind of mechanism it is, cats are interested in "the sounds I have heard since I was born" such as "chirping of birds" "sucking sound of breast milk" "rumbling of mother's throat". I heard that the sounds and voices that cats are interested in using instruments are finished in music for cats by reproducing them with "frequency bands used by cats for communication". For example, scientific approaches are included, such as playing harp quickly and playing at the same speed as a cat rumbling sound.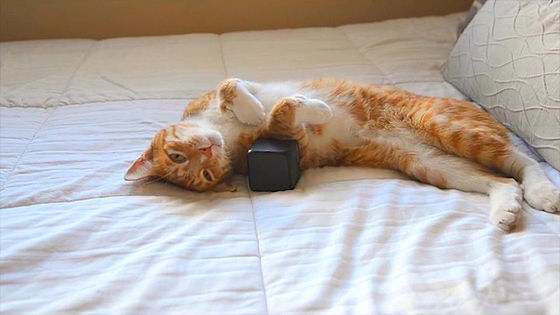 Music For Cats composer David Teie is a person who served as a cellist for more than 20 years at the Washington National Symphony Orchestra and has a unique music theory such as "why music influences the human brain?" It is also a hardcore musician, such as developing. In recent years, Mr. Teie has worked on animation music such as "snake for monkey" by getting cooperation of scientists, and as a result of that, it is said that "Music For Cats" which the cat can perfectly relax is completed It is that.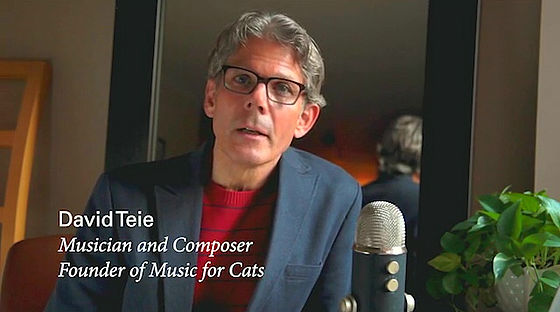 Also, many instant movies of cats listening to Music For Cats are posted on Instagram.



For Music For Cats such digital album and CD version album are produced. It is composed with natural sounds by instruments and recorded with high reso- lution quality for cats sensitive to sounds that are said to be using 25% of the brain to hearing.

In the project of Kickstarter, if you invest 15 dollars (about 1800 yen) you can get a full 40-minute digital download version full album, $ 25 (about 3000 yen) full CD album, $ 30 (about 3700 yen) It is possible to get a set of 3 CDs adjusted so that you can listen on the cat's time scale even when there is no owner with a silence between songs of 1 CD album + full album. Product shipping is scheduled around February 2016, shipping to Japan requires a separate shipping fee of 3 dollars (about 370 yen) to 5 dollars (about 600 yen). The deadline of investment is 20:30 on Saturday, November 28, 2015.

Music for Cats by David Teie - Kickstarter