Finally Apple's genuine charging stand that can charge upright charges will appear


When charging Apple Watch, it was necessary to keep the main unit flat on the charging base, which had a difficulty in checking the display during charging. To solve this problem, a third-party charging stationAppearanceAlthough it is finally reported that Apple will release a charging stand that can also be installed vertically as a genuine accessory of Apple Watch.

Apples Watch Dock - grobgebloggt.de
http://www.grobgebloggt.de/2015/11/17/apples-watch-dock/

Photos of official Apple Watch dock packaging hit the web (Updated: new pics) | 9to5Mac
http://9to5mac.com/2015/11/17/apple-watch-dock-pic/

In the image leaked as "Apple genuine Apple Watch dedicated charging stand", you can see that the product name and the word "WATCH Magnetic Charging Dock" are written in the upper left corner of the outer box. At first sight the silhouette of the product written in the box has a disk type like a CD.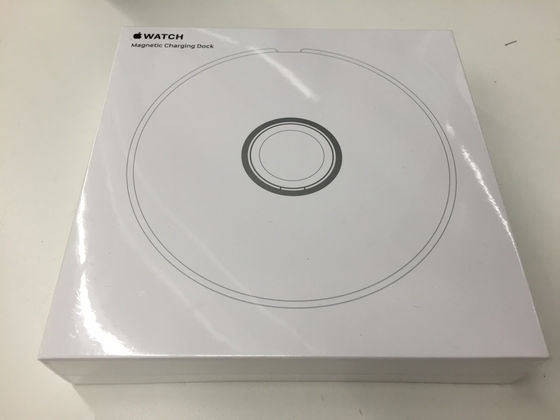 Illustrations showing charging methods are drawn on the back of the box. It seems that there are two patterns of how to charge it like a charging stand attached to Apple Watch and how to charge Apple Watch in portrait orientation by setting up a magnetic charging dock part.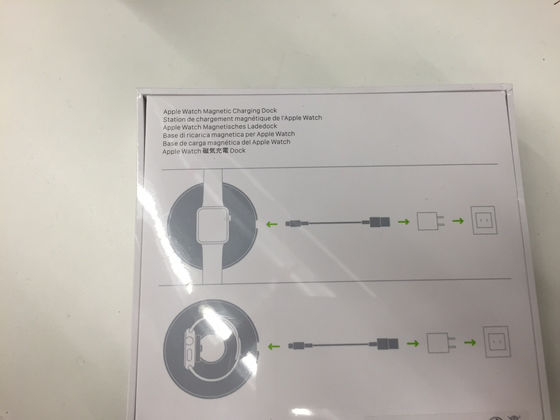 The main body is a pure white disk type, and a magnet type charging dock is arranged in the center. It seems that the lightning cable is connected to the side of the main body and power is supplied, the length of the attached Lightning cable is the same as the charging cable included with Apple Watch 2 m.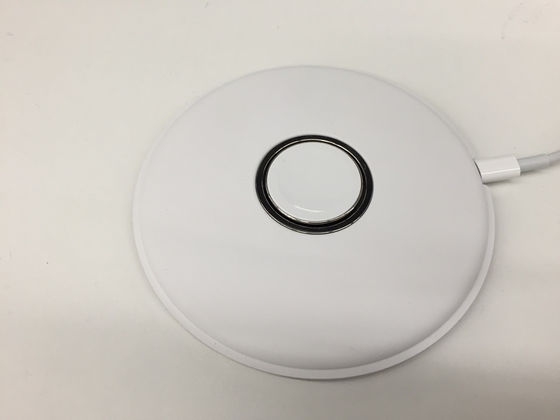 The appearance that the Apple Watch is charged and charging is as follows.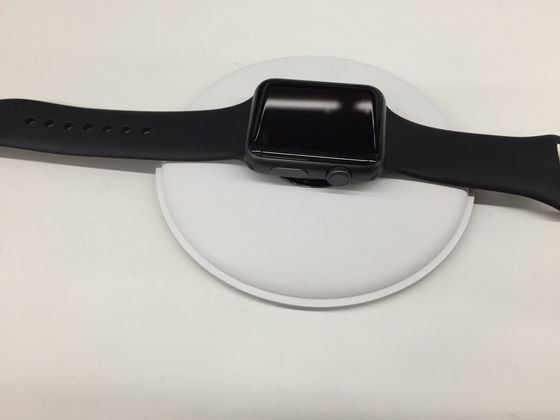 Also, by standing the charge dock part vertically ...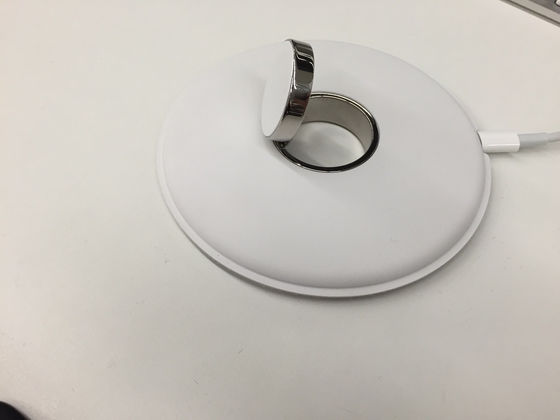 You can use Apple Watch like an alarm clock "Night stand modeCan be used.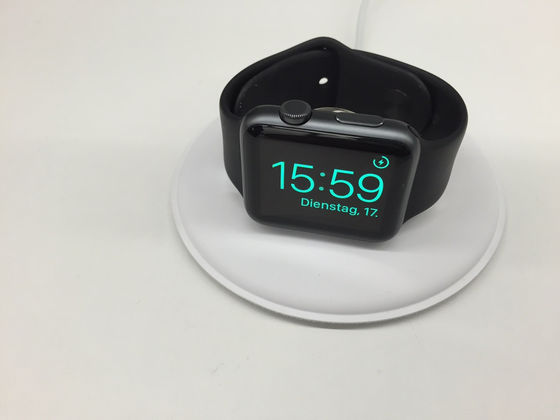 The official release date of Magnetic Charging Dock is unknown at the time of article creation, but the price is expected to be around 89 euros (about 12,000 yen) per one.

◆ 2015/11/19 additional record
Apple Watch Magnetic Charging Dock will be sold in Japan at a price of 9500 yen (excluding tax).

Apple Watch Magnetic Charging Dock - White - Apple (Japan)