I ate rice sandwith "F · R · Sands" wrapped in rice sheet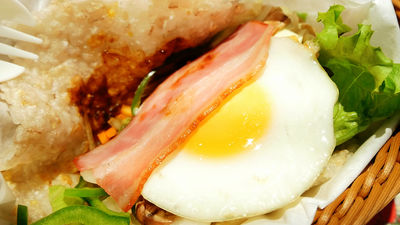 As a new fast food shop, the company which operates Nanari Udon is licking but it opened in Tokyo · Aoyama "F · R · Sands (fan gas · rice · sandwiches)"is. I was going to eat what kind of rice sand it is because it was not a healthy fast food that tends to be monotonous and unsatisfactory, but tasty, healthy and satisfying.

FR SANDS / fan gas rice sandwiches
http://fr-sands.com/

First time opening of a healthy fast food "F · R · Sands" with a new texture! | Udon noodles
http://www.hanamaruudon.com/news/2015.html#news19

Arrived at the shop.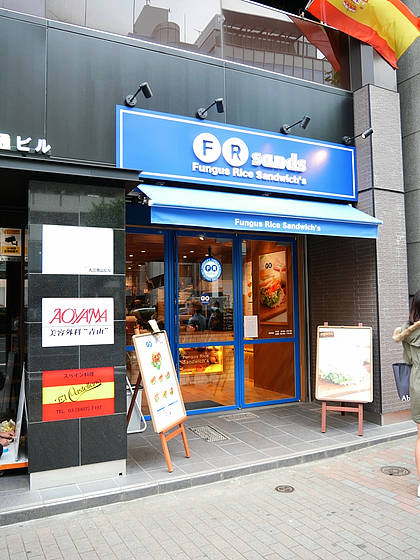 The menu looks something like this, recommended is "mushroom egg" 550 yen. The basic menu is within the range of 500 yen to 600 yen.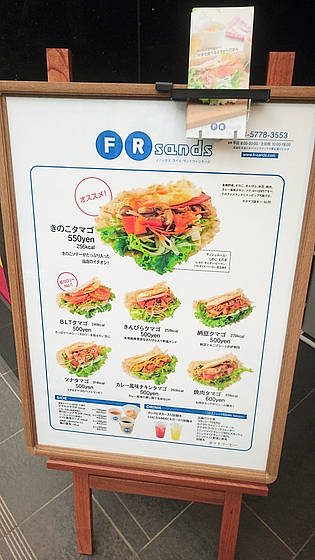 This time, I ordered this Recommended "Mushroom Tamago" (256 kcal) and "Yakiniku Tamago" (374 kcal · 600 yen), "Mulberry leaf tea" (10 kcal · set 120 yen · single item 150 yen) as a side menu. We warm up the sheet-like rice on the spot and serve it, so if you take it in your hands you still have rice.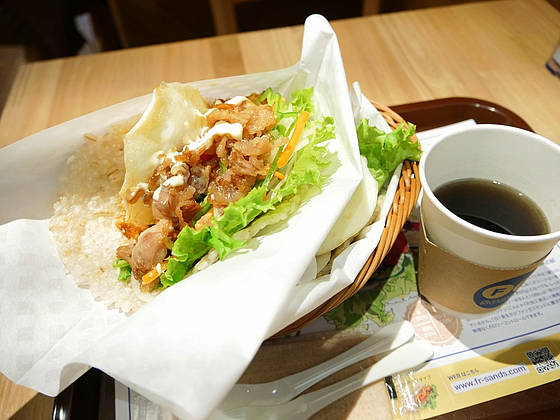 First of all, "mushroom egg". When I turned the rice sheet, bacon and egg were sandwiched.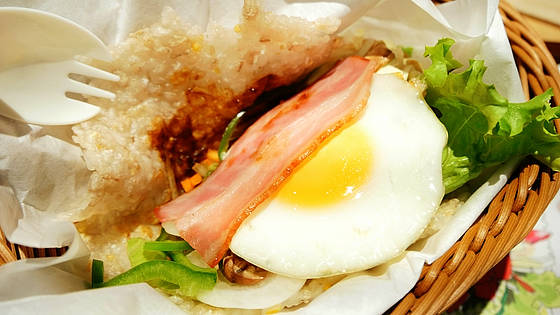 There are plenty of mushrooms under the egg.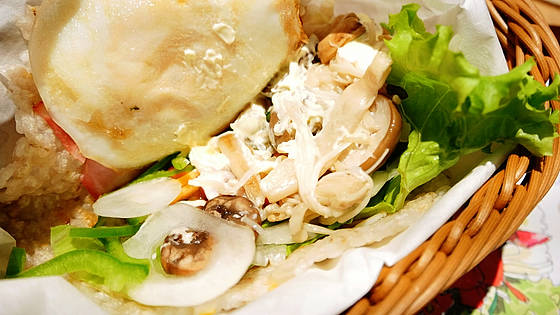 A sense of tortilla, wrapped in a rice sheet whipping whipped onion and lettuce texture. The taste has a rich sauce applied between the sheet and the ingredients, but since vegetables and bacon are not heavily seasoned, it mixes well in the mouth.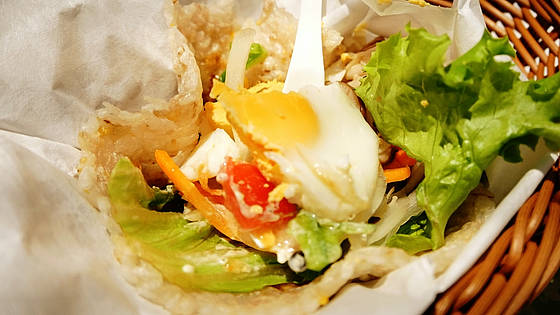 If you go forward with eating from the end without taking it out of packaging, at the end you can almost eat it without soiling the inside of the bag with such feeling. There were fruitful feelings that you could finish being eaten cleanly as it was going to be a boogie if it is a hamburger with a lot of sauces.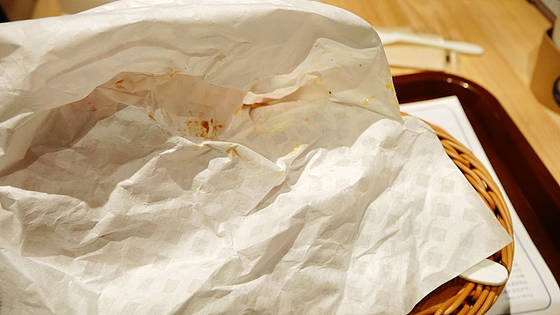 "Yakiniku sando" is meat entering and volume large. Even adult men, some people seem to be full with a side menu on this sand.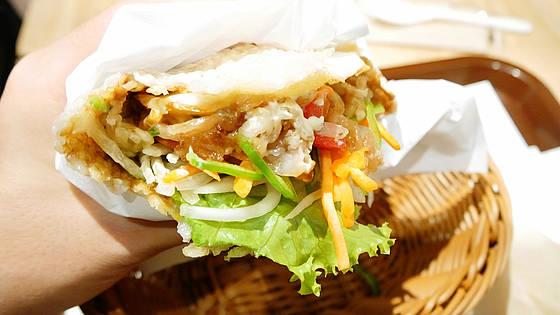 Mulberry leaf tea said that it will moderate the rise in blood sugar level.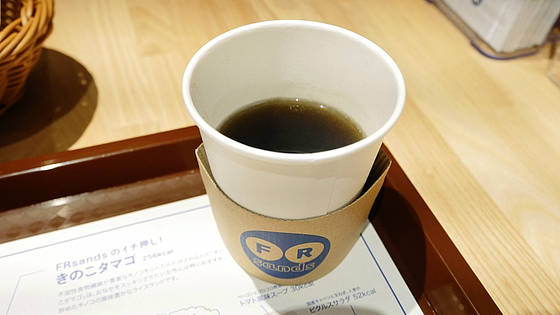 The innermost table seat of eat-in space looks like this. Besides this, there is a two-seat table and counters that sit side by side.



By the way, it is possible to sip various vegetables, mushrooms, kinpira, natto, yakiniku, curry flavored chicken · tuna at +100 yen each, with egg cancellation of 50 yen, so make up your favorite sandwich It may also be a pleasure.