Apple's monster tablet "iPad Pro" release date is obvious, Apple Pencil and Smart Keyboard are expected to be released at the same time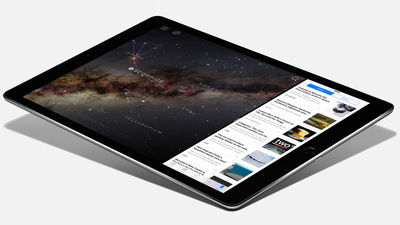 Appears in recent yearsrumorIt was bigger tablet than the traditional model iPad "IPad ProWas finally announced at Apple 's new product launch meeting held on September 10, 2015. A 12.9-inch large screen and 2732 x 2048 high-resolution display with higher resolution than the Retina display, and other Apple's latest technologies are packed with giggy, but we will deal with Apple related news on the release date9to 5MacIt reports.

Apple plans to start selling the iPad Pro on November 11th | 9to5Mac
http://9to5mac.com/2015/10/30/ipad-pro-release-date/

According to information obtained from 9to 5Mac sources, iPad Pro will be sold simultaneously on the local store on the online store on Wednesday 11th November 2015 (Wednesday). In addition, in the announcement held in September, only "November release" was announced, the exact date and time was unknown.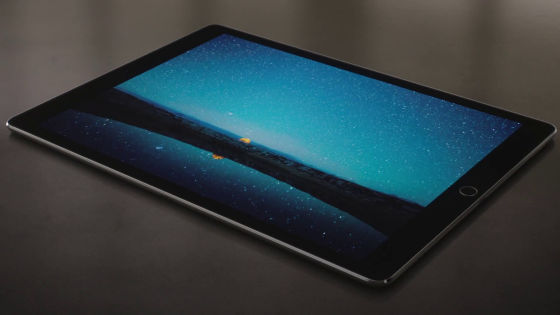 IPad Pro is Apple's first stylus pen besides the main body "Apple Pencil"And special keyboard cover" Smart Keyboard "are attracting attention as well. According to 9to 5Mac, these special accessories will be available from November 11th.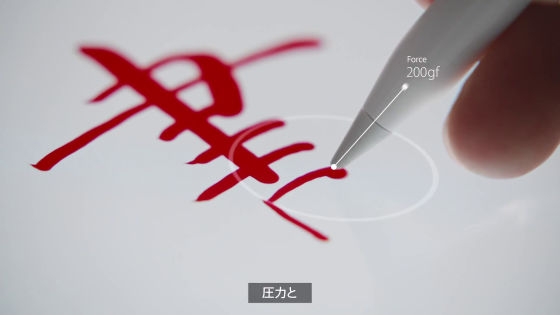 IPad Pro's selling price is 32GB Wi-Fi model for $ 799 (about 96,000 yen), 128GB Wi-Fi model for $ 949 (114,000 yen), 128GB Wi-Fi + cellular model for $ 1079 It is about 130,000 yen).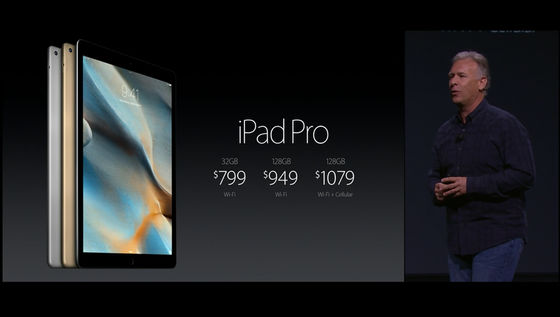 There is also a report that AppleCare support staff will finish training on iPad Pro completely on November 6.

IPad Pro: AppleCare staff given Nov. 6 training deadline, Pencil charging adapter detailed | 9to 5Mac
http://9to5mac.com/2015/10/29/ipad-pro-applecare-staff-given-nov-6-training-deadline-pencil-charging-adapter-detailed/

AppleCare's support staff will train Apple products to handle any inquiries about the device, but training for the iPad Pro will end on November 6. It is thought that iPad Pro will not be sold until this training is over.

Also, as new information related to iPad Pro, 9 to 5 mac reports that Apple Pencil's new charging method has been devised. Apple Pencil can be charged by plugging the Lightning connector directly into the iPad Pro, but with this it seems that if some shock is applied to the Apple Pencil, the lightning connector will be broken easily It was up from the user.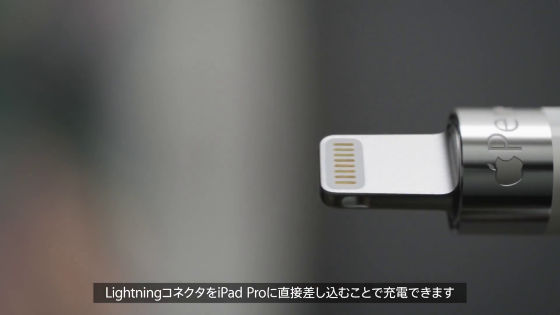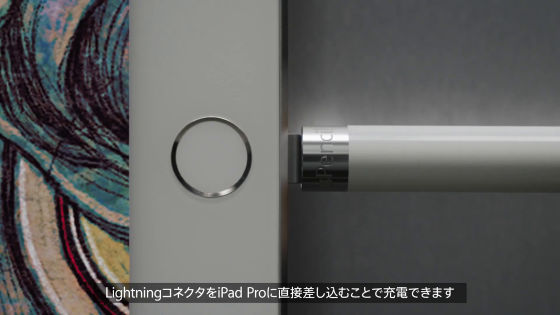 Newly developed there, conversion adapter to allow Apple Pencil to be charged with Lightning cable. With this you can safely charge the Apple Pencil with a Lightning cable to charge the iPhone or iPad so "I left the Apple Pencil on my iPad Pro and damaged the connector" The accident is reduced.