Apple violating patents on iPhone 5s / 6/6 Plus CPU got big pincer with huge reparation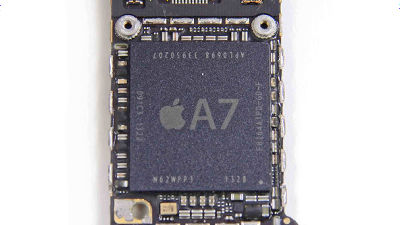 AppleUniversity of Wisconsin-MadisonA patent violation was acknowledged by the Apple side in a trial where it was contested that patent technology possessed by the company was used without permission. Today the hearing is being heard, and Apple is likely to pay $ 862 million (about ¥ 103 billion) as reparation.

Apple found in infringement of University of Wisconsin CPU patent, faces $ 862 M in damages
http://appleinsider.com/articles/15/10/13/apple-found-infringed-on-university-of-wisconsin-cpu-patent-faces-862m-in-damages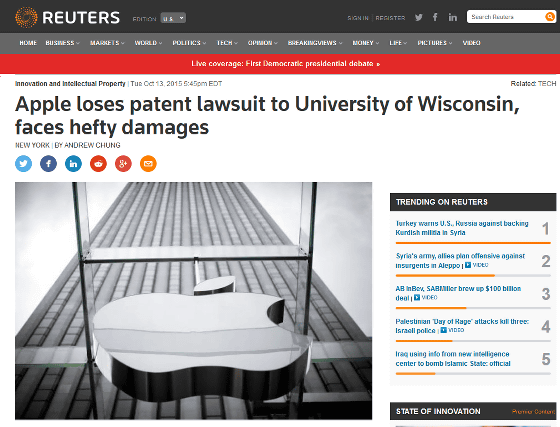 Apple loses patent lawsuit to University of Wisconsin, faces hefty damages | Reuters
http://www.reuters.com/article/2015/10/13/us-apple-wisconsin-patent-idUSKCN0S72T320151013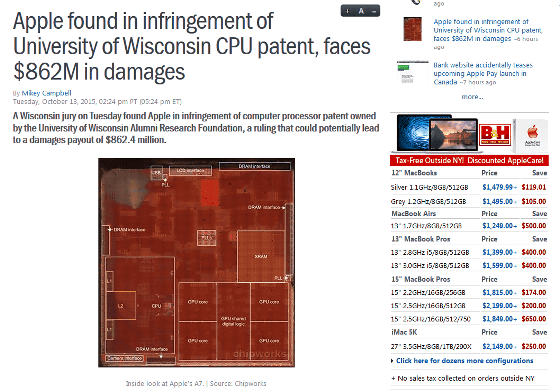 Research institutes of the University of Wisconsin-MadisonWisconsin Alumni Research Foundation(WARF)Has developed a microarchitecture that enhances the efficiency of processors and has obtained patents. WARF argues that this patent incorporates unauthorized use of Apple in its own development chips such as "A7 chip", and sued Apple in 2014. And since it was accepted that WARF 's assertion is justified in the court on 13th October, it is currently under discussion of the amount of compensation that Apple pays.

In 1998, WARF obtained a patent on "table-based data guessing circuit for parallel processing computer" through research led by Professor Grindal Sohi. The problem has been the A7, A8, and A8X processors used in the iPhone 5s / 6/6 Plus, etc. Apple, who had its own patent on the processor, initially denied the claim of WARF in its entirety I was applying to the US Patent and Trademark Office to investigate the validity of my patent, but the proposal was rejected.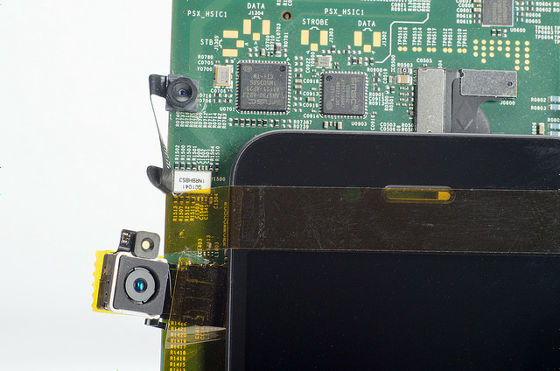 ByJim Abeles

According to William Conley of the US District Court, the amount of compensation is equivalent to $ 862 million (about 103 billion yen). Three points will be heard from now on Apple's responsibilities, scope of damage, and intentionally infringement of the patent by Apple, depending on the content of the third hearing, the possibility of further damages There is also.

In addition, WARF has filed a second lawsuit against Apple in September 2015, claiming patent infringement by two processors A9, A9X used in iPhone 6S / 6S Plus / iPad Pro.
in Note, Posted by logq_fa