Samsung's new high-end model Galaxy Note 5 camera quality compared to iPhone 6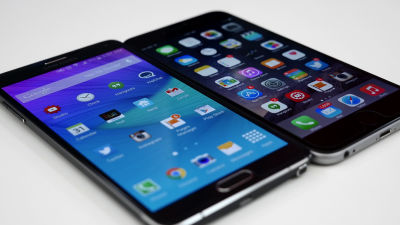 There are many people who emphasize camera performance when choosing smartphones and it is very interesting to see what kind of photos can actually be taken with that model. The big screen high end smart phone with a stylus pen of Samsung just released the other day "Glaxy Note 5In order to compare the camera of "iPhone 6" with the camera of "iPhone 6"The VergeI compare the photos taken in the town and compare it.

Camera comparison: Galaxy Note 5 vs iPhone 6 Plus | The Verge
http://www.theverge.com/2015/8/23/9193867/galaxy-note-5-vs-iphone-6-plus-camera-comparison

The following photograph is the same composition that synthesized the picture of Galaxy Note 5 taken with Pashaphaca at downtown Times Square in downtown New York and the iPhone 6 with the same composition. Please note that the same zoom level is not exactly the same because the left is of Galaxy Note 5 and the right is of iPhone 6 and trimming slightly for synthesis.

You can see that both cameras can shoot high-resolution pictures. Looking at the color of the sky, iPhone 6 seems to be a picture making with color emphasized.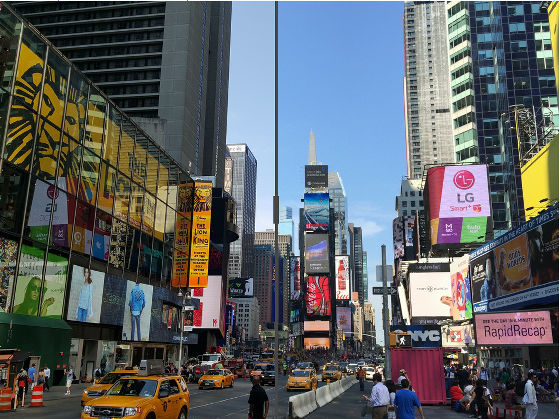 In addition, the synthesized photograph published on The Verge's site can change the display range by sliding the gray bar separating the two photos left and right, making it easier to compare.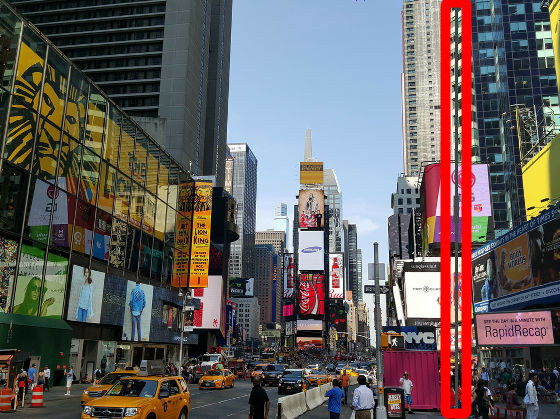 Scene shot of Spider-Man. Pay attention to a man moving a black shirt.



Slide the bar to the right and check the photo of Galaxy Note 5 to see that the shutter speed is faster than the iPhone 6, and the moving subject is less subject shake.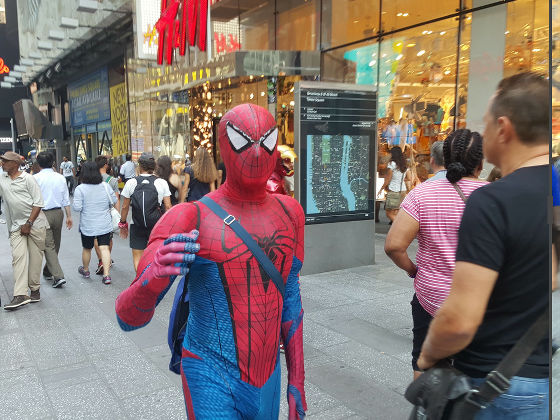 A landscape between the buildings. The difference in image quality that is hard to put on is that the preference seems to influence greatly.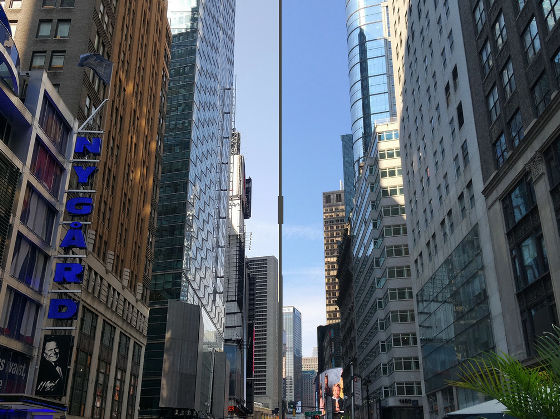 However, in the dark scenes the difference in the photos is clearly visible. It seems that Galaxy Note 5 can photograph more brightly than iPhone 6.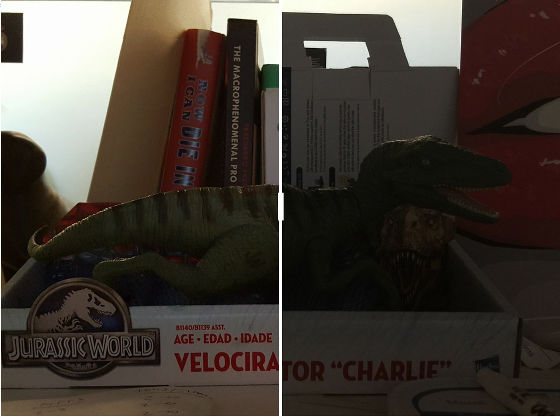 IPhone 6 is sharper and brighter contrast of the red / white of the Stars and Stripes flag.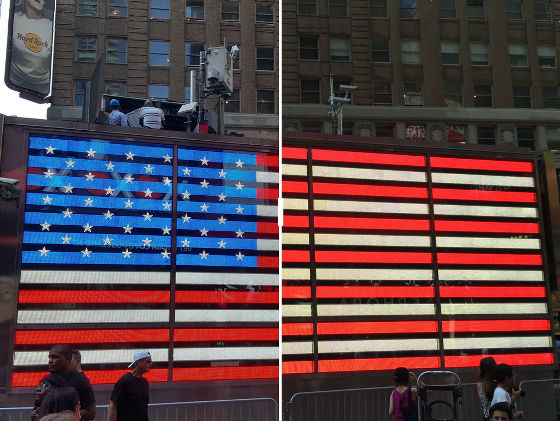 IPhone 6 seems to be able to express "tight" black.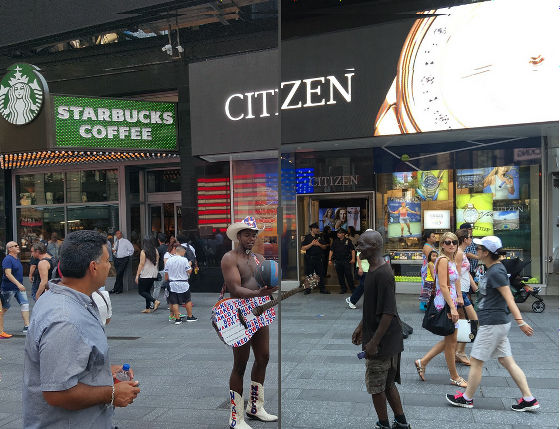 Galaxy Note 5 can take bright pictures with a dark scene is a camera performance that seems to be slightly leading but will soon appearThe possibility that camera performance is further evolving in iPhone 6sThere is also. The camera performance of smartphones seems to evolve more and more with the competition with competitors.