I went to a specialty shop "Gai Ton" of Thai stalls mesh "Khao Mangai" which gave me a piece of soft moist chicken softly in chicken rice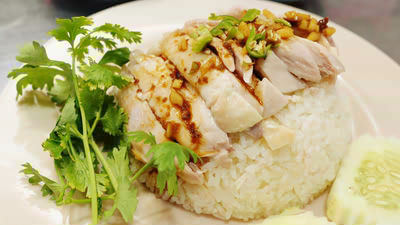 Boiled chicken cooked in chicken soup cooked rice with meat cut and cooked with special sauce to eat Thai food "Khao Managai"is. While there are many Khao Mangai specialty stalls in Thailand, the popular restaurant "Learn · Gaiton · Pratunamu" in authentic Thai · Bangkok is "KillingtonAs I landed in Japan as Japan, I went to a shop to eat Morimori to go to the shop for easy experience of authentic Thai taste in Japan.

Guy Tong | Authentic Thai Street Foods Cao Mang Gui Specialty Store Tokyo · Fukuoka · Shimbashi · Osaka
http://raan-kaithong-pratunam.jp/

Arrived at Gaitong Tokyo in Shibuya.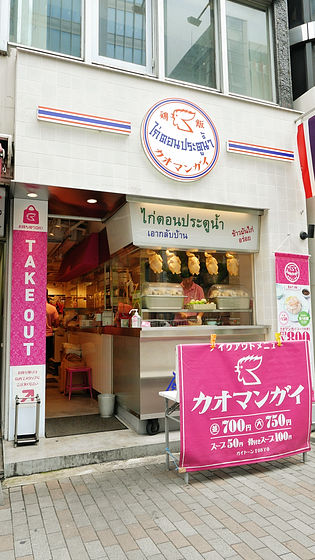 In the open kitchen which can be seen from the outside, you can see how the staff are cutting off boiled chicken meat.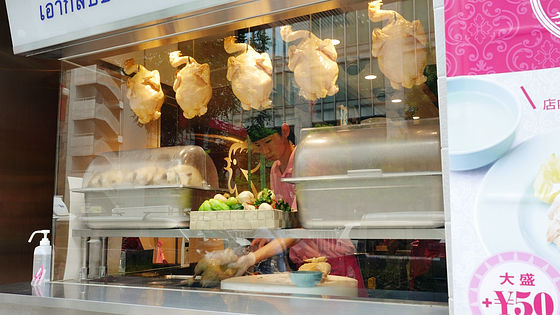 There are 20 seats in the shop, a pink chair is impressive. When entering the scent rice (Jasmine rice) The peculiar fragrance which cooked rice is felt Munk, already a foreign-like atmosphere drifts.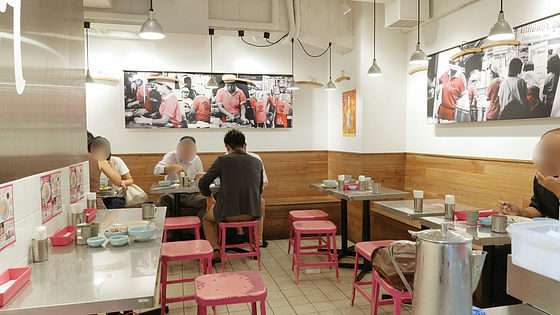 The main menu of Gaitong is Cao Man Gai (800 yen including tax), with soup and parchi in sets, rice soupe is +50 yen. The side menu is a very simple menu with two types of bone soup (+ 50 yen) and pakuchi salad (350 yen tax included). Drinks are Jasmine Tea (150 yen including tax), Coke (200 yen including tax), Singha beer / Ebisu beer (560 yen including tax). The Thai staff will listen to "Squirting or Sheng Sheng", "Are you OK with Skin on Chicken?" "Can You Enter Bone in Soup?"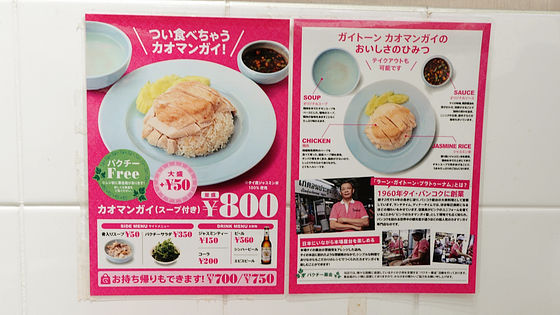 Pink color was used everywhere, the staff 's T - shirt and tableware tray were also pink.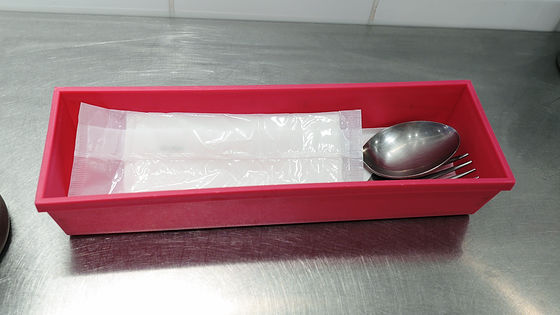 Water provided in an aluminum cup instead of a glass.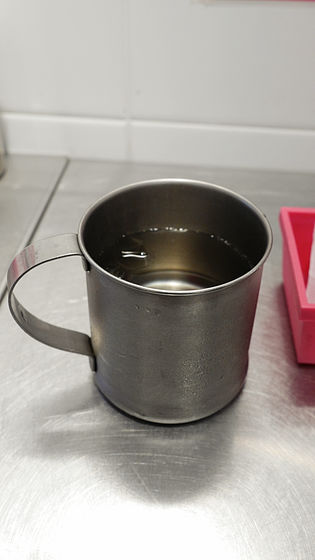 First, Pakuchi, special sauce and blue pepper were delivered.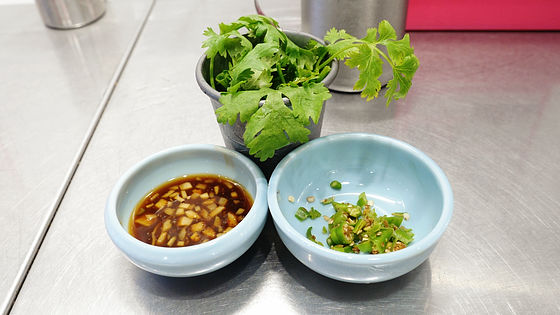 And Cao Mangai arrived in just a few minutes from the order. Rice is on the rise.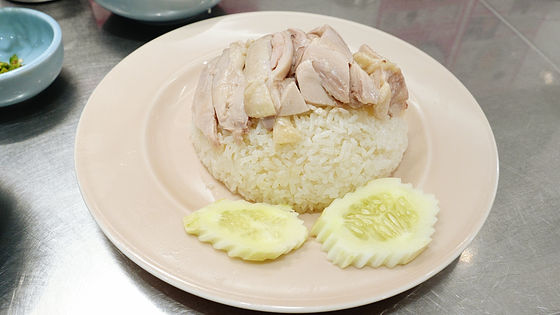 At the same time bone-in soup reached.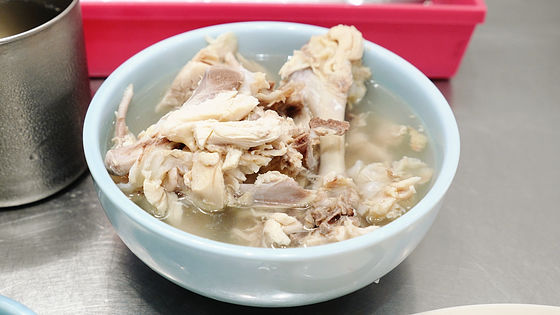 I will eat it at once. Chicken is ordered with leather, nuts and grease are shining.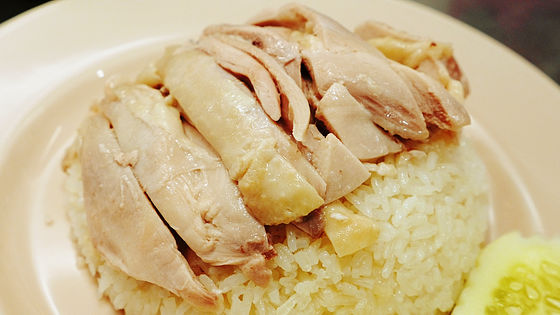 Put the front garnished cucumber.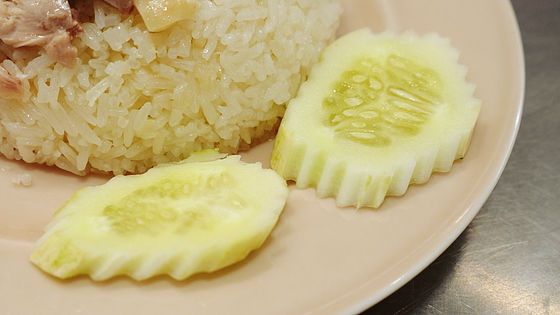 I will add special sauce just as much as you want.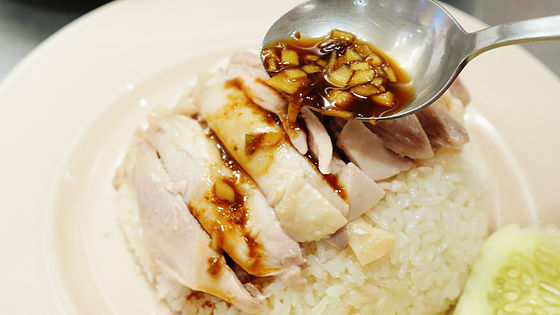 It is like this when you put chili and parchi.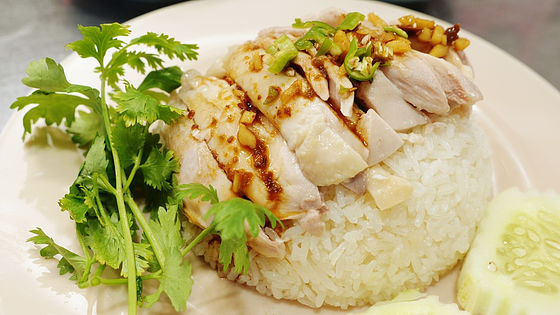 Jasmine rice mixed with chicken and pakuri so that the sauce will adapt well. Chicken meat is totally different from baked chicken, moist, but leaves. A special sauce is a unique source of Gaitong that reproduces the local taste to its limit, one that fermented a mixture of Thai miso, soy sauce, black vinegar soy sauce, and made the flavor of garlic, ginger and red pepper effective. The sauce is like a fish sauce (Nampura), but the garlic's umami and richness are working. Pepper's hotness is intensified, but it is a seasoned dish with rich meal.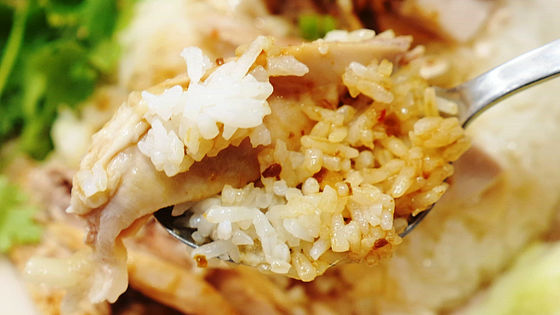 Jasmine rice with a unique scent is a crisp texture, but not "Pasapasa", it's excellent with chicken. It is likely to be eaten indefinitely just by applying special sauce to rice.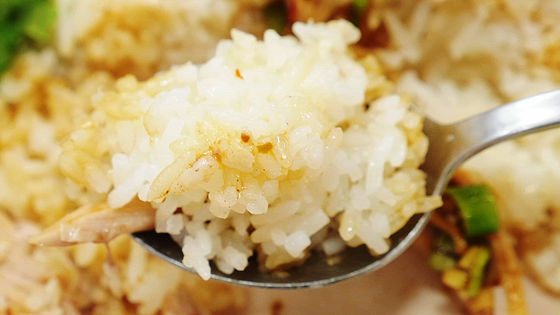 You can enjoy all you can eat with chicken and rice, you can enjoy a different flavor.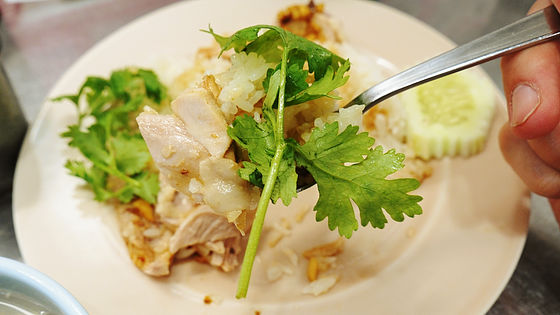 When I drink chicken soup, it is unlikely that 50 yen is unlikely, but because it is a simple soup of chicken dish + salty, it is perfect for garnish. There was a Thai guest next to me, but I ate chicken broth a little at a time by eating it.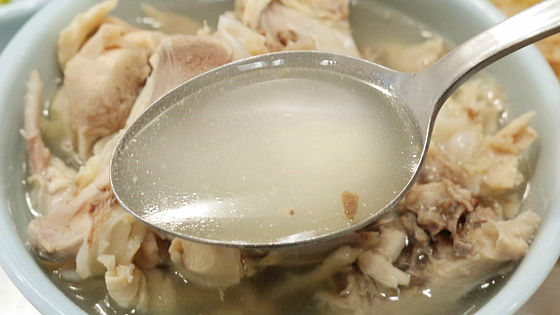 The bone has a little body, and you can eat chicken that has completely cooked the taste of soup firmly when it gets dirty. It is OK even if you cut off your body with a fork and eat it on rice.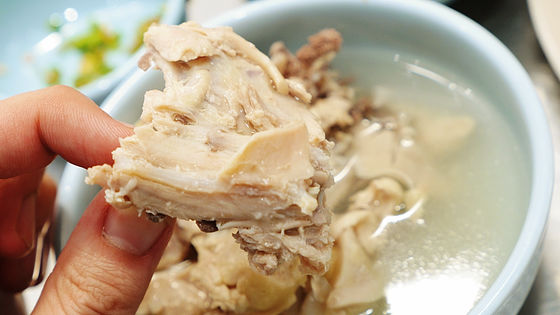 Pakuchi is all-you-can-eat so it was pretty cool even if I made it as a pasta soup.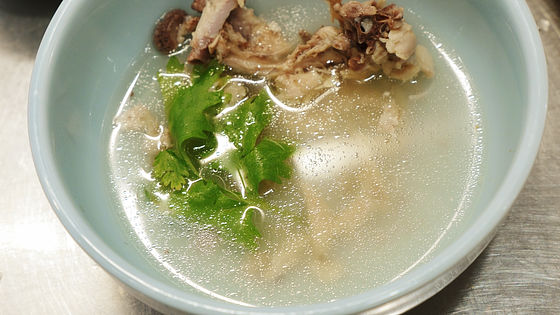 This time it was the price of rice speror, bone soup for a total of 900 yen, but if you take out it you can eat 700 yen for 1 serving.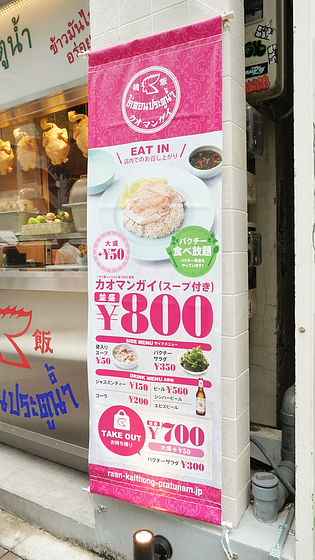 In addition to the "Guitoon Tokyo" in Shibuya, there are "Gaiton Osaka", "Gaiteon Shinbashi", and "Gaiteon Fukuoka".