I tried using the web version "Google Hangouts" separated from Google+ and specializing in chat function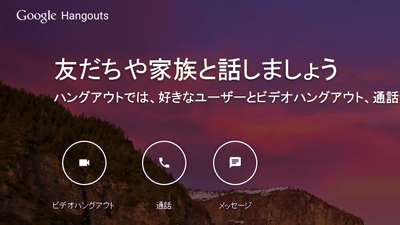 Google's free chat service "Google HangoutsSo far as a function of Google+ on the browser "Google+ HangoutsAlthough it was possible to use, a new independent site opened as "Google Hangout" newly. I tried to make sure what actually changed from the previous browser version actually.

Google Hangouts
https://hangouts.google.com/

Please visit the above page and click "Login" at the upper right of the screen.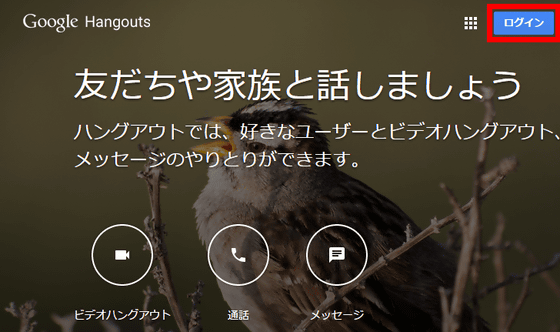 Enter your Google Account and click "Next".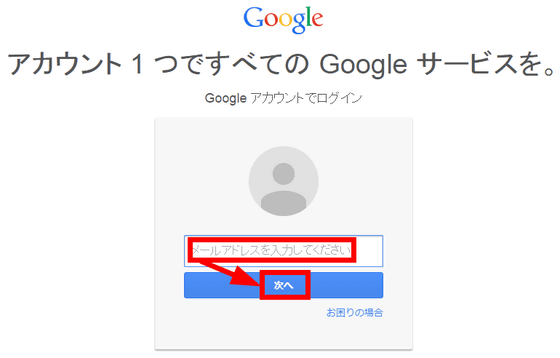 Enter the password and click "Login".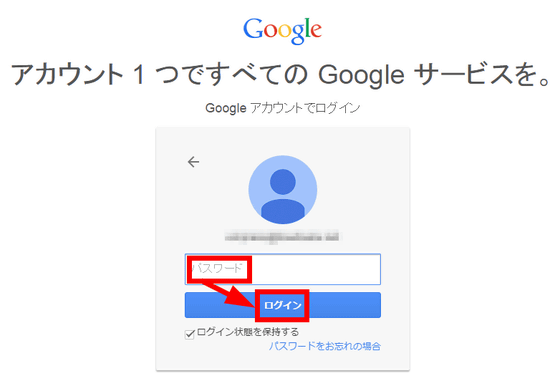 The tutorial begins when you log in for the first time, so click on the arrow on the right to proceed.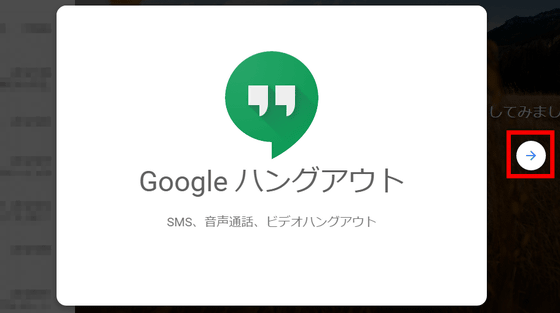 Click the checkmark at the end to finish the tutorial.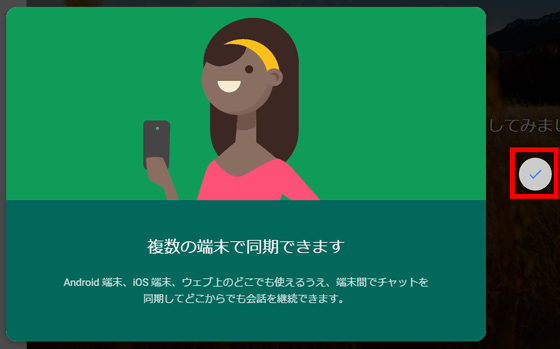 This is the new browser version Google Hangouts home screen. On the left side of the screen, the past "conversation" is displayed as a list.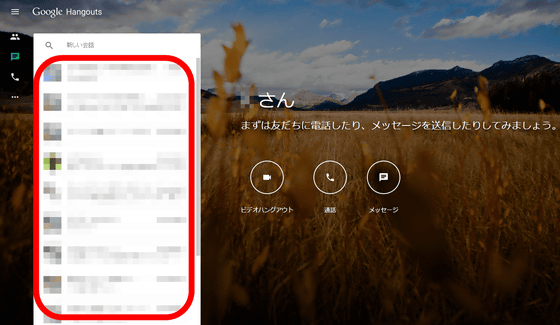 When you click on one conversation from the list, a small screen pops up on the right side of the list and you can chat.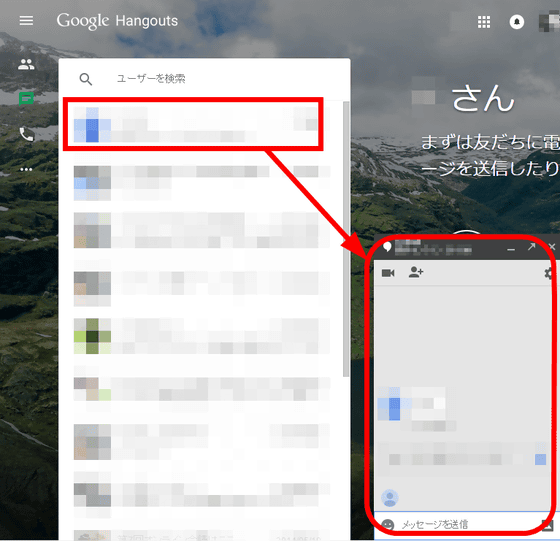 By displaying the chat screen side by side, it is also possible to check multiple chats simultaneously. About the display of the chat screen it seems to be taking over the Hangout function on Google+.




Next, try 'Video Hangout' displayed in the center of the screen.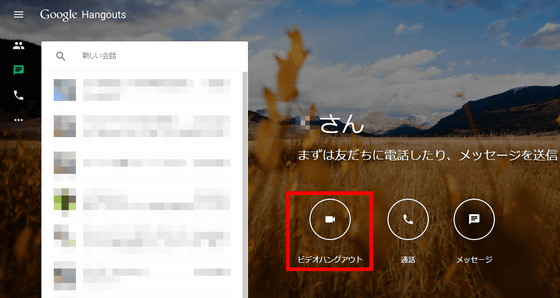 If you enter a Hangout name and click the arrow, video chatting should start ......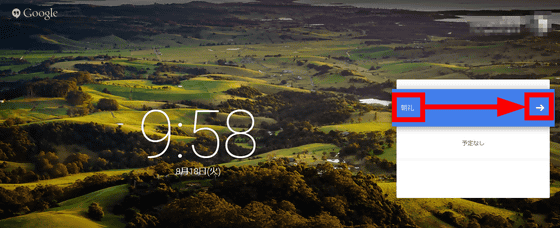 Why "I am connected to Hangouts, please wait ..." and a black screen is displayed and it stops moving.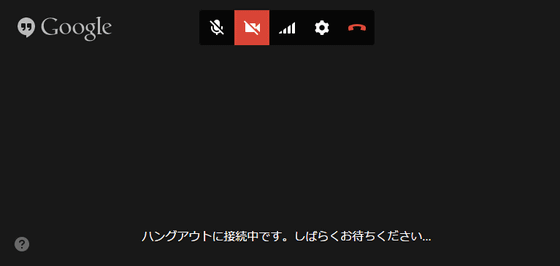 However, if you click the "contact" icon on the left side of the home screen, select a registered contact and click "Start video call ..." ...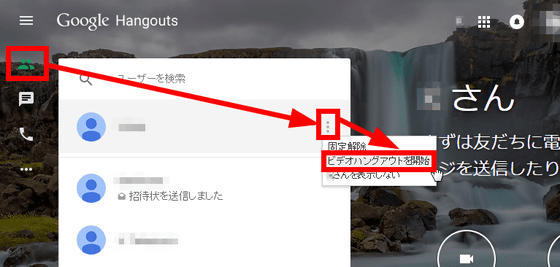 It was possible to video chat without problems.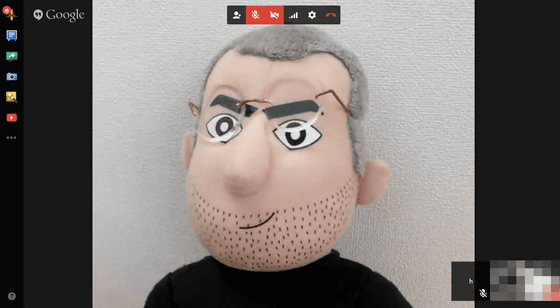 By clicking the "call" icon on the menu on the left side of the Home screen, you can also make a phone call to fixed and mobile phones for a fee.



To change Google Hangout settings, click the hamburger icon at the top of the menu or the menu icon at the bottom.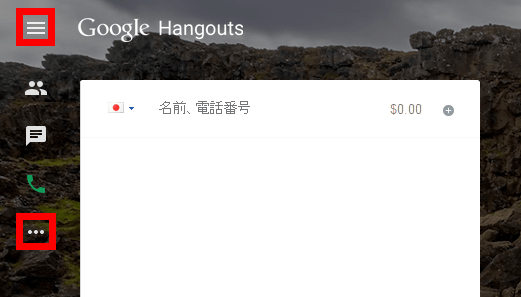 Click "Setting".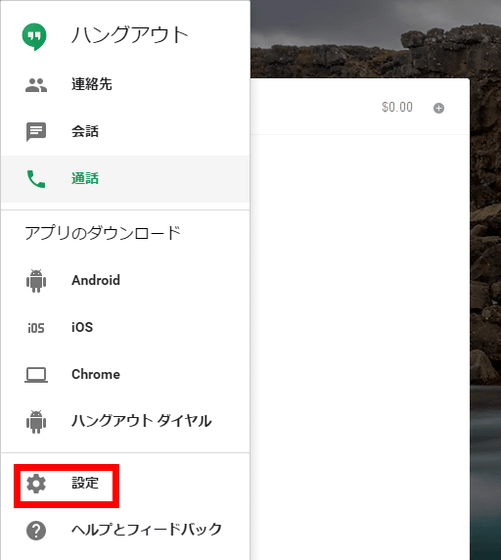 You can change 'Status', 'Notification', 'Options' etc. from the setting screen.



The new browser version Google Hangouts saw several bugs, such as video calls defects and menu icon duplications just after publication, but the chat features are summarized rather than the previous Google+ Hangouts, It was an easy to use impression. Google software engineer Jordanna Chord gave feedback from users on his own Google+ pageWantedSo I'd like to expect future updates.