Wonder Festival 2015 [Summer] opening, all articles summary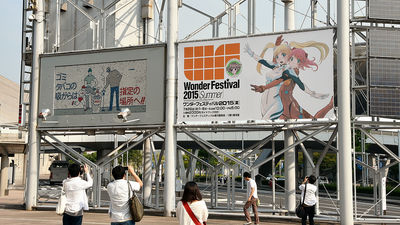 The largest modeling event in Japan, celebrating its 30th anniversary in 2015Wonder Festival 2015 [Summer]"Started. This time it is 20th anniversary since the beginning of Evangelion's broadcasting, we can look back on the history of figures and figures of Evangelion in One Piece "Evangelion 20th Anniversary in WF 2015It is scheduled to be done.

Wonder Festival | Wonder Festival
http://wf.kaiyodo.net/

The situation inside the hall is like this.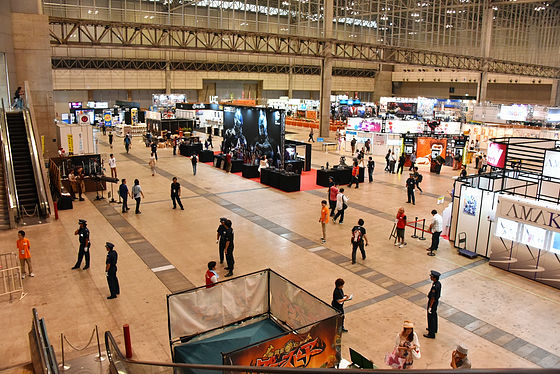 There was a crowd of people at the booth of SEGA.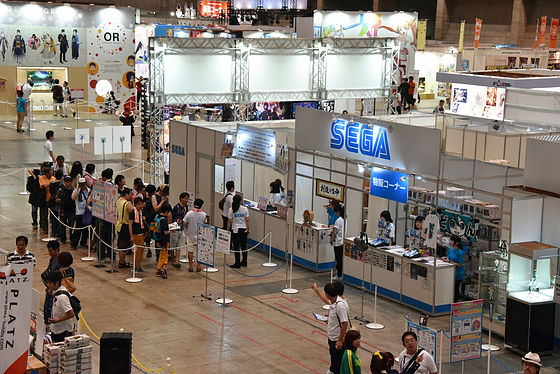 Evangelion 20th Anniversary Inside the WF2015 booth It is said that a UFO catcher capable of getting Evangelion Racing Premier figure of "Asuka" "Ray" "Mari" is installed.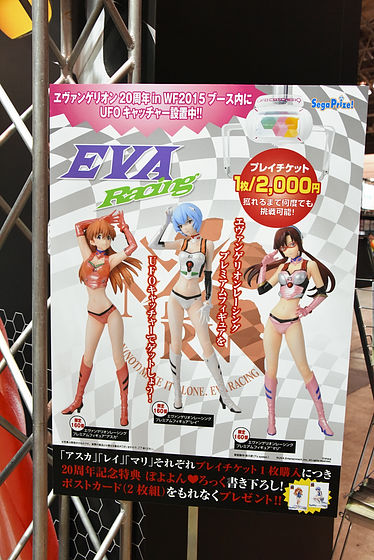 The content of the coverage is added more and more below, the official of GIGAZINETwitter·Facebook·Google+Since updates are announced from time to time as an account, it is useful to follow up.

◆ 2015 07/26 10:35 minutes 00 seconds
What a real size advancement giant "Three-dimensional mobile device · blade" - GIGAZINE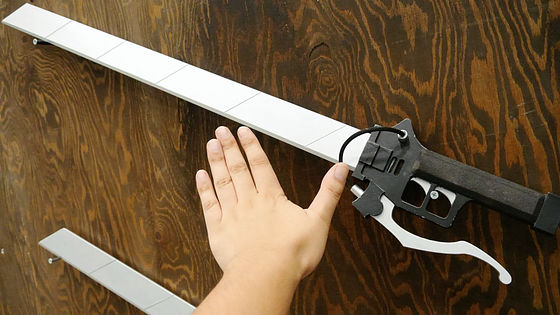 ◆ July 26, 2015 11: 04 minutes 00 seconds
That "Statue of Liberty" sweats, cancagers, business card exchanges and other unrealistic poses "Fatal freedom 2" - GIGAZINE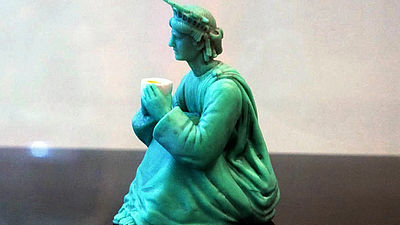 ◆ July 26, 2015 11:46:00
I tried a middle strike team "Kaijirushi" and "Kaga san lunch box" that recreated Navy Air Corps' aviation food - GIGAZINE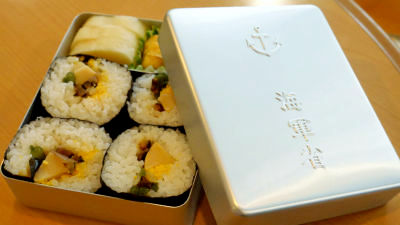 ◆ July 26, 2015 11:48 minutes 00 seconds
Full body movable figure "Horse" "Skeleton Warrior" etc. "Takeya style freestyle figurine" is great quality - GIGAZINE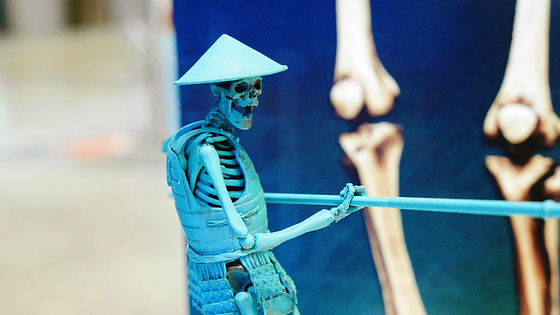 ◆ 2015 07/26 12:08 minutes 00 seconds
Blood Battle Front "Klaus" "Zap" appeared in full mobility reborni whole body, scenes of Bren Greed Blood Fighting Touch Bunsetsu can also be reproduced - GIGAZINE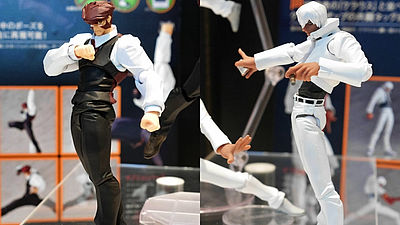 ◆ 2015 07/26 12:18:00
S.H.Figuarts that Can reproduce the appearance of Saotome Ranma "Chuudou" blows off - GIGAZINE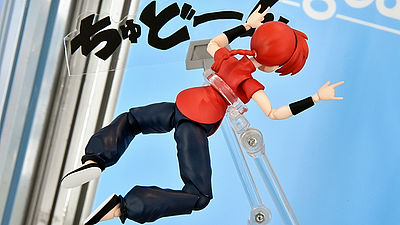 ◆ 2015 07/26 12:53:00
A bearded shemale performer "Lady Beard" is standing in a singing appearance - in three dimensions - GIGAZINE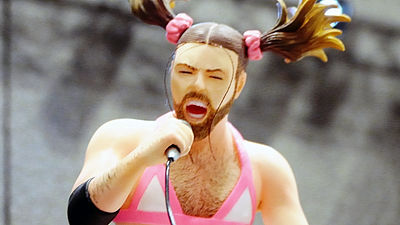 ◆ July 26, 2015 13: 00: 00 second
Strike 2 face defeated face collection, that "losing face" when it was made bogoboko in battle made devilish figure - GIGAZINE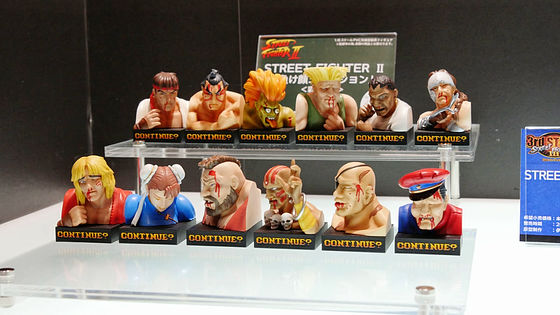 ◆ July 26, 2015 13: 26: 00 second
The first virtual fighter of Kakakaku with polygons to the full body figure full figure - GIGAZINE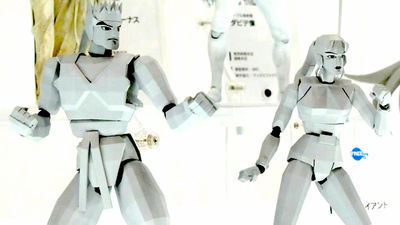 ◆ July 26th 2015 14: 26: 00 second
"Otome" Oribe Yaki wind painting also exists "HEAKENO's Furuta Oribe" - GIGAZINE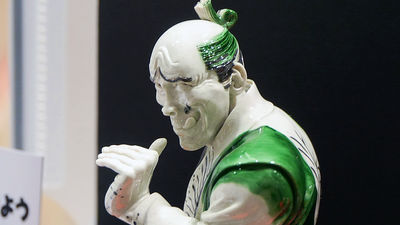 ◆ July 26, 2015 14:56:00
The last one of poisonous moths that destroyed the world, Future boys Conan's aerial fortress 'Gigant' and 'Lana' become three-dimensional - GIGAZINE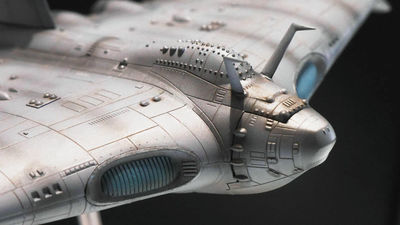 ◆ 2015 07/26 15:08 minutes 00 seconds
Takenoro Ranbu "Mikazuki Muneko" "Kiyomitsu Kaitsu" "Kofu Maru" and other hand riding size swords men - GIGAZINE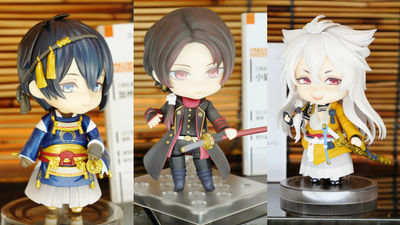 ◆ 2015 07/26 15:55:00
Cat ears Danbo "nyanboard" & propeller's "Zero Battle Danbo" at the head - GIGAZINE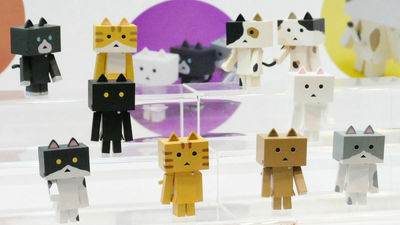 ◆ July 26, 2015 16:53:00
"Prison School" Vice Chairman of the Student Council Vice Chairman Shiki Shiraki stepping on Andre and striking a foot in a sense faithfully three-dimensional like a Queen - GIGAZINE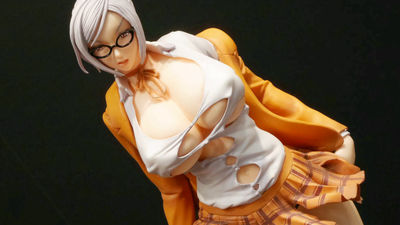 ◆ July 26, 2015 17: 33: 00 second
Finally Michelangelo's "David statue" is a fully movable figma, entirely expressing beauty naked - GIGAZINE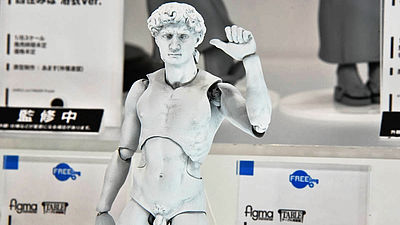 ◆ July 26, 2015 18: 12: 00 second
Unexpectedly breathtaking "Devilman" 's Yogi Bishiru Sirene 3Dizes with transcendence quality - GIGAZINE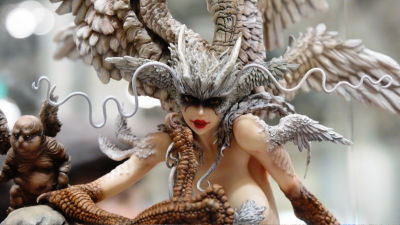 ◆ July 26, 2015 18: 30: 00 second
"How did Eva model evolve in 20 years?" One festival's Eva 20th anniversary booth coverage report - GIGAZINE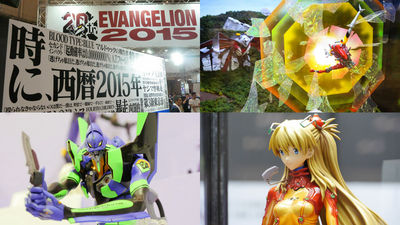 ◆ July 26, 2015 18: 39: 00 second
Uragamori, a high school girl's sister eating alternate potato chips and bamboo shoots and drinking a cola in a trumpet Figure - Summary - GIGAZINE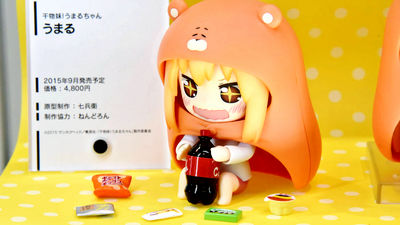 ◆ July 26, 2015 19: 15: 00 second
Mysteriously nostalgic animated character reconstructs and reenters the present - GIGAZINE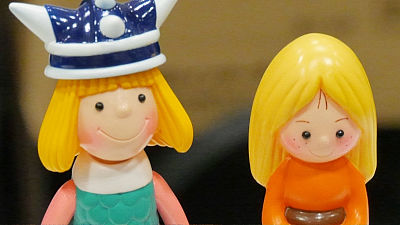 ◆ July 26, 2015 19: 58: 00 second
"Rin Tozaka Archer Costume Ver." Is extremely popular in a long row of long lines - GIGAZINE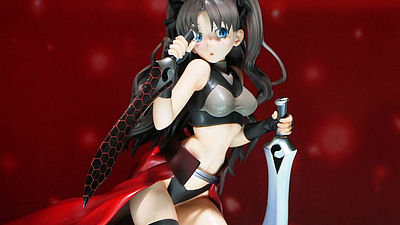 ◆ July 26, 2015 20: 44: 00 second
A high-quality God hand such as Benserk's "Femto" gathered at the One Fest site at all - GIGAZINE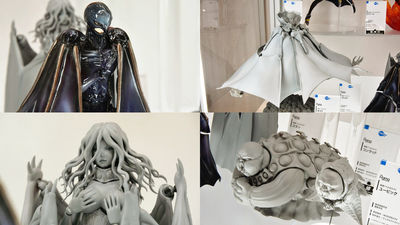 ◆ 2015 07/26 21:41 minutes 00 seconds
"World's most moving blues · Lee" transcending the figure's common sense at the same level of photographic repeatability - GIGAZINE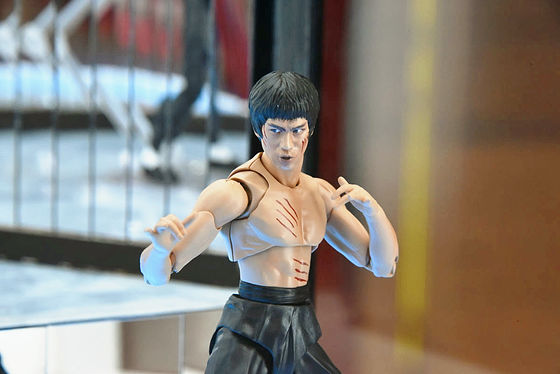 ◆ 2015 07/26 21: 55: 00 seconds
Based on figures, if you make To Love-Ru peach as a human-made human scale figure of the same size as a human it will be like this - GIGAZINE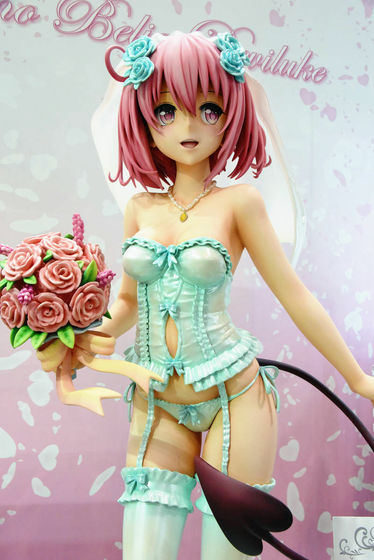 ◆ 2015 07/26 22:12 minutes 00 seconds
From the gray big wolf shiff and crystal lizard to the burning fire "Dark Soul" figures gather - GIGAZINE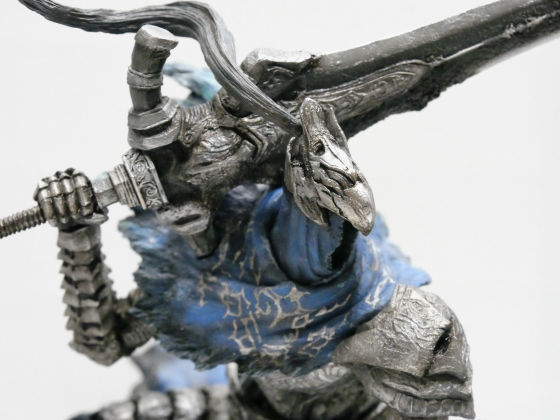 ◆ July 26th 2015 22:21 minutes 00 seconds
【Cosplay Summary】 Bishoujo & Sexy Cosplay Year to "Reproduction of the Grave of Fireflies", Chaotic One Fes 2015 [Summer] - GIGAZINE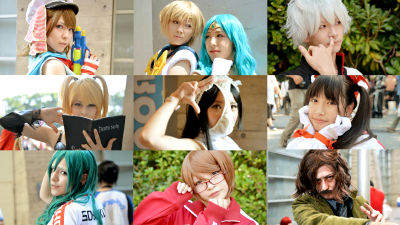 ◆ Jul 20, 2015 22:35 minutes 00 seconds
"Wanda chan NEXT DOOR project that may become" one festival souvenir "- GIGAZINE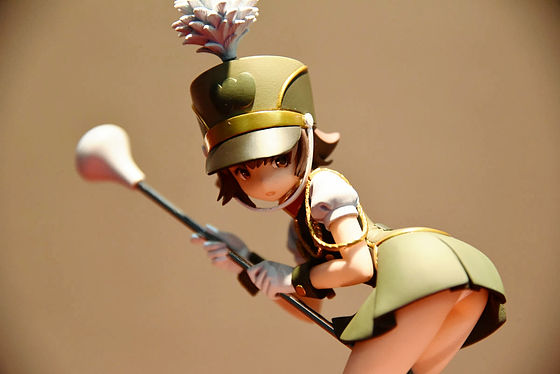 ◆ July 26, 2015 22:40 minutes 00 seconds
New Arhan of "Exhaustion of paradise" which can perfectly transform from a sphere to a human figure, and even a full movable Angela - GIGAZINE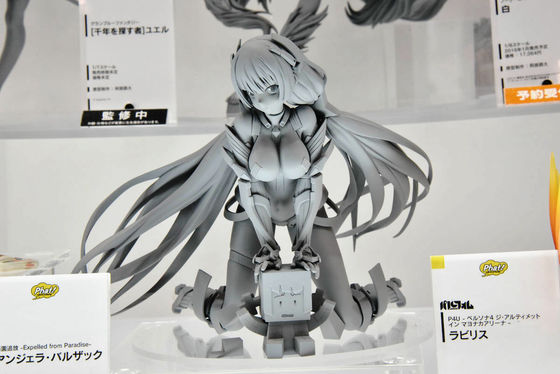 ◆ 2015 07/26 22:50 minutes 00 seconds
"Love Live!" Figure Conclusion - Universe No.1 Idol and Kozo and μ's gathered together - GIGAZINE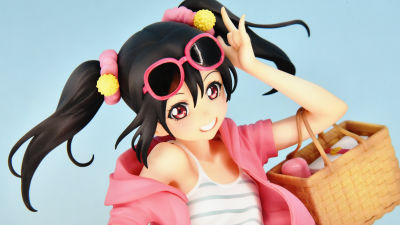 ◆ July 26, 2015 23: 3: 00 second
"Feminizing Darth Vader" that may open a new Tibira - GIGAZINE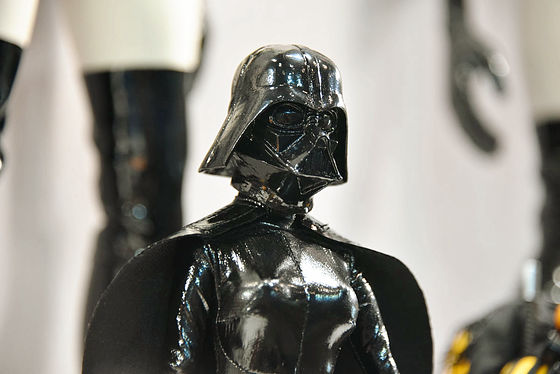 ◆ 2015 07/26 23:19:00 seconds
Yuri Kumagin's "Ruru" and "Silver child" that seems to be saying "Gaigau" any time now - GIGAZINE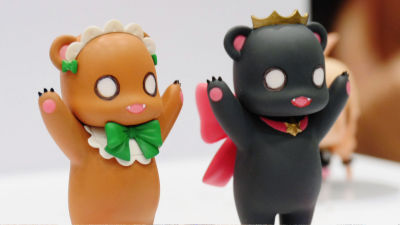 ◆ July 26, 2015 23: 26: 00 second
From Fukiyuki, Kanego, Atago to enemy ship daughter "Fleet - Destroyer - Ship this -" A lot of items summarized - GIGAZINE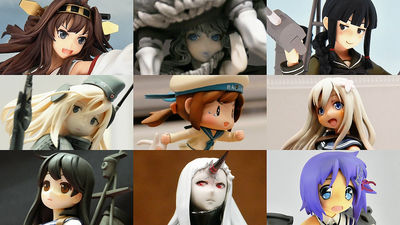 ◆ July 26, 2015 23: 30: 00 second
Hatsune Miku Greatest Idol Ver. · Snow Mikudayo · Racing Miku etc. One Fest 2015 [Summer] Miku Relationship Summary - GIGAZINE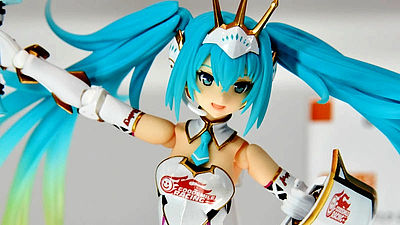 ◆ July 27, 2015 00 hours 41 minutes 00 seconds
"Ushio to Tora" of danger not mixing figurized in combination, quality that seems to destroy every youkai with beast's spear - GIGAZINE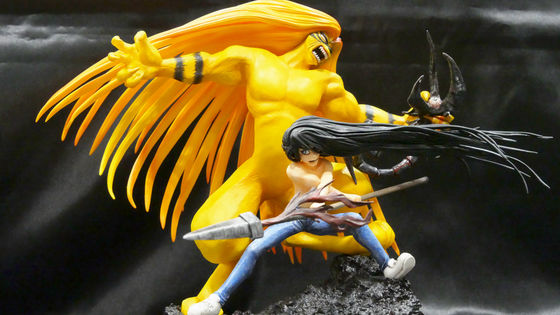 ◆ July 27, 2015 01: 00: 00 second
"MONOWHEEL 2.0" the SF beautiful girl who went on a knee got into a near future scooter - GIGAZINE