"Buy" button that you can shop directly from Google search results will be added soon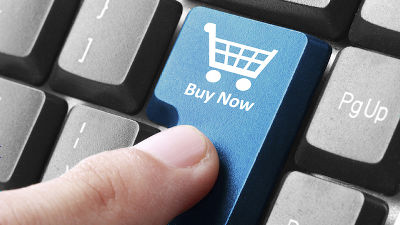 Google announced that it will release a "buy" button for users to shop directly from search results in the coming days. In addition to Google, services such as Pinterest, Twitter, Facebook are planning to introduce a "buy" button, and there is a possibility that it will be implemented simultaneously in 2015 or 2016.

Inside AdWords: Winning the shopping micro-moments
http://adwords.blogspot.jp/2015/07/winning-shopping-micro-moments.html

Why 'Buy' Buttons Will Pose Big Challenges for Google, Facebook, Pinterest and Twitter | Re / code
http://recode.net/2015/06/14/why-buy-buttons-will-pose-big-challenges-for-google-facebook-pinterest-and-twitter/

Google,Introduction was decided before"Buy" button to "Purchases on Google"Announced as. Purchases on Google is a feature that enables you to purchase directly from ads that appear in search results, for example searching for "women's hoodied" will show ads for products on top of search results. Tap on the product listed as "Buy on Google" ... ...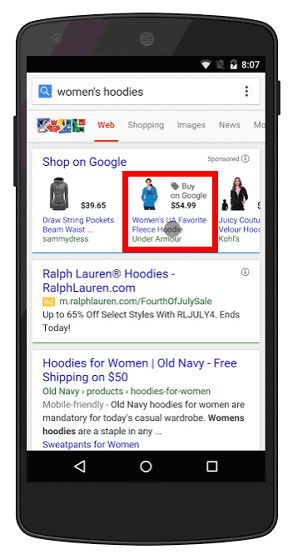 Product details · customer reviews · price will be displayed. Tap the "Checkout" button at the bottom of the screen if you want it.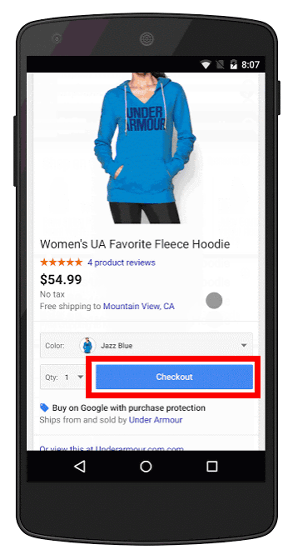 Then, "payment method" and "shipping address" based on the account of Google Play and Android Pay are displayed, choose "shipping method" and finally tap "PLACE ORDER".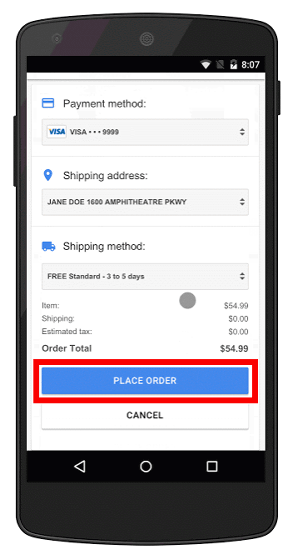 The shopping is completed only by this operation. Purchases on Google will be delivered to mobile for several weeks in the USA.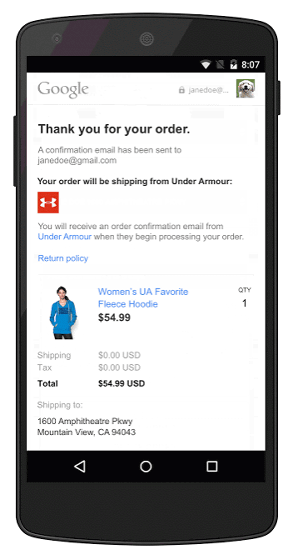 We are planning to introduce the "buy" button not only for Google but also for "Purchasing" button for Pinterest, Twitter, Facebook. Pinterest offers department stores, fashion brands, e-commerce companies,Introduction of "Buy it" buttonWe are clarifying that we will start. You can purchase directly by clicking the blue "Buy it" pin, and payment method corresponds to credit card and Apple Pay. However, as with "Purchases on Google", "Buy it" is scheduled to be deployed only in the United States for the time being.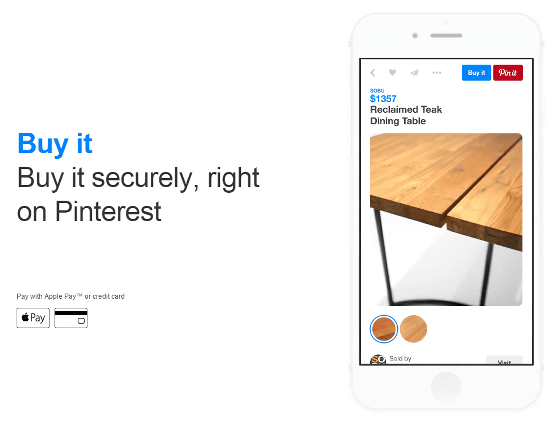 Pinterest is a payment serviceStripeWe have introduced an online payment system in cooperation with Facebook, Twitter also plans to introduce Stripe's settlement system "will buy" button will be implemented in news feeds and tweets. According to re / code of IT related media, introduction of "buy" button seems to be a big challenge, although major IT companies have announced their introduction one after another.

Pinterest, Facebook and Twitter do not operate their own shopping service unlike Google, so it will be a challenge to see if we can win the trust of users. Whether you feel that you are safe, easy to use and reliable service when purchasing from the "buy" button for the first time becomes the key to whether or not to shop for the second time. Also, it seems to be important to establish relationships with retail stores and delivery services that are likely to be affected by the introduction of "buy" button.

Between 2015 and 2016, a major IT company is expected to officially launch a "buy" button, but first attention is gathered from various industries as to what kinds of reactions will take place in the United States, which will be introduced as soon as possible It is.