"Mobile Suit Gundam Iron Blood Orphans" is a story of boys' ties and growth, broadcasting started in October 2015, directed by Ryu Nagai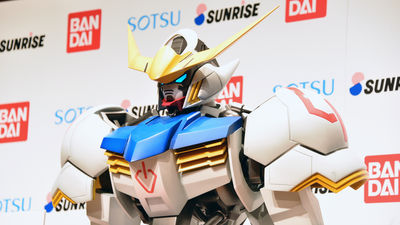 The latest work of "Gundam" series "Mobile Suit Gundam Iron Blood Orphans"Will be broadcast on October 4, 2015 (Sunday) at 17 o'clock MBS / TBS series nationwide 28 nets on the Internet will be apparent in" Gundam New Workshop "held on July 15 (Wednesday) became.

Although the rumors were fluttering about what the contents of the new work is and who will make it because the countdown site was set up before the announcement, director · Nagai Ryukei & series composition · Okada Yuri "Tora Dora! "We also announced that the combination of" I do not know the name of the flower I saw that day "is in charge of production.

Mobile Suit Gundam Iron Blood Orphans
http://g-tekketsu.com/

Key visual is like this



Logo only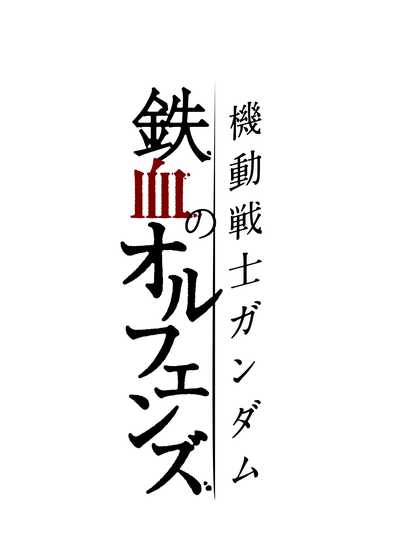 NEXT G (@ g _ tekketsu) | Twitter
https://twitter.com/g_tekketsu

Gundam new work release | Free live streaming [everyone's stream gamma version]
http://live.b-ch.com/g-tekketsu

Synopsis of the work and the announced character · mechanic setting are as follows.

There used to be a big war called "fighting fight". It is about 300 years since the war ended.
The Earth's Sphere lost its former governance mechanism, and a new world was built with a new dominance system by four powers. While peace of the cliff visited, in the Martian region far from the Earth, a new battle of battle was being born.
The hero's boyCrescents · AugustusPrivate security company to whichCruze Guard Security (CGS)Is a girl who tries to make Mars city ___ ___ ___ 0Kuderia · Aino · BernsteinGet an escort mission. But the armed organization trying to pick up the bud of the rebellionGallarhornThe CGS that was attacked by the cockpit will begin withdrawing from the crescent moon with the children deconstructed. Boys' leadersOlga ItkaI resolutely decided on a coup against the adults who oppressed them on this occasion. The crescent moon entrusted to Olga to repel Gallarhorn was a mobile suits of a troubled war era that was used as a power reactor of CGS "Gundam BarbatosChallenge the battle with.

Crescent moon / August:A boy belonging to Mars' private security company CGS. I do not mind having a lot of details with a generous character, but I do not mind any sacrifice if it is for my company. Among CGS, it is good at maneuvering maneuverable weapons, and you can entrust the pilot of "Gundam · Barbatos".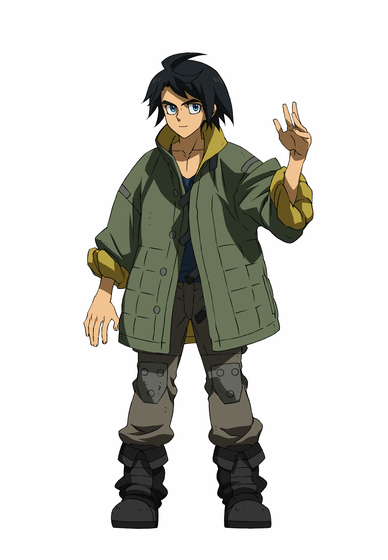 Olga Itka:A leader in the boys of CGS. Excellent leadership, trust from boys is thick, and the person himself is also trying to respond to it. Especially crescent moon together from the early childhood, building relationships of trusts over brothers. I will decide to a coup against CGS so that boys will be able to live without being oppressed.



Biscuit · Griffon:A boy in a staff-oriented position that supports Olga. Reading is a hobby and a calm personality. I volunteered and enlisted CGS to earn the living expenses of my twin sister who was away from my grandmother. I have experience of studying, I can read and write rarely among boys.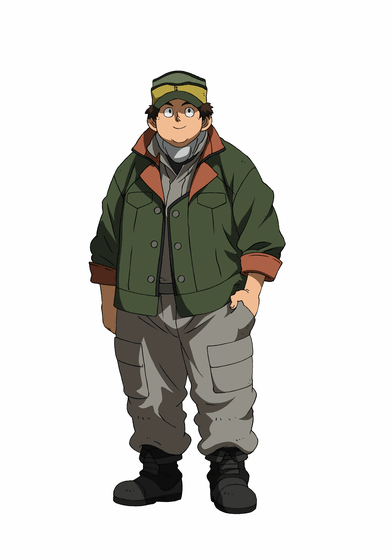 Eugene · Seven Stark:One of the boys belonging to CGS, until the Olga joined, it was a leader of boys. Better in physical ability but smart, but charisma is low because there is a part that is not thoughtful. I do not like pupils getting into Olga and often repel Olga.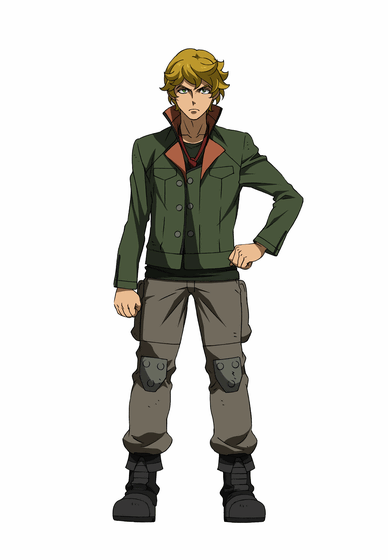 Gundam Barbatos:Mobile suit that was used as a power reactor for CGS for a long time in one of the Gundam Frames that was used for the annual fighting fight 300 years ago. The boys of CGS who was attacked by Gallarhorn suddenly started up, crescent moon got on. Since many years have passed since the trouble fight, the armor has deteriorated and the original performance can not be demonstrated.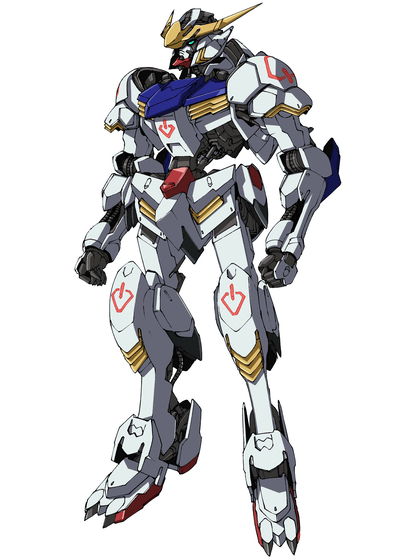 Gray's:The state-of-the-art mobile suit built by the armed organization Gallarhorn which monitors the world. With wealth of weapons, weapons and equipment can be replaced according to the situation of the war.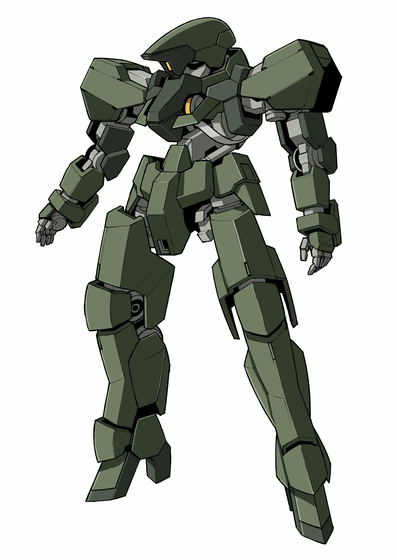 First of all, President Kazunori Ueno of Bandai, Chief Gundam Officer, entered the recital. In 2014 it is the 35th anniversary of Gundam's television anime broadcasting, and it is a challenge for the Gundam series to simultaneously broadcast two works, "Recongista of Gundam G" by director Yoshiyuki Tomino, "Build Fighters Try" with motif of Gundam Model It is said that it was 1 year.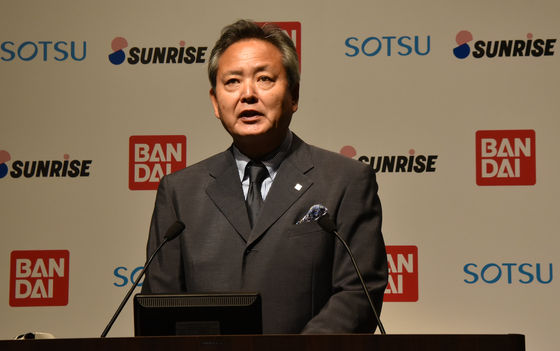 The latest work of such "Gundam" series, this "Mobile Suit Gundam Iron Blood Orphans". In the long history of "Mobile Suit Gundam" series, this work focuses on human drama such as bonds, setbacks, and growth of the hero's boys over any work, attracting attention as a story of boys and accompanying it It is a new generation of Gundam which depicts the appearance of "Gundam" which is changing.

Sunrise's president Yasuo Miyakawa said that there are two axes in this work "Gundam as a story of boys with strong drama nature" and "Gundam achieving gradual transformation". As you can see, Gundam Barbatos was not used for a long time, so it was a bit tight at first, but it seems to evolve gradually by stealing armors from the enemy.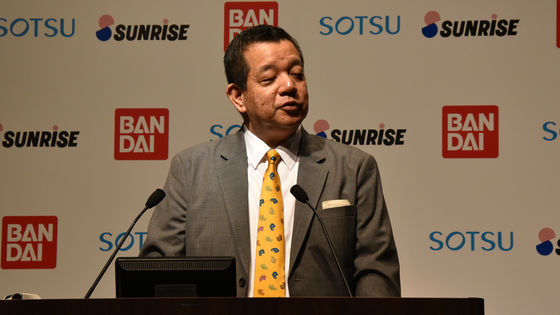 Also, Mr. Masakazu Ogawa's producer of Sunrise revealed the view of the world.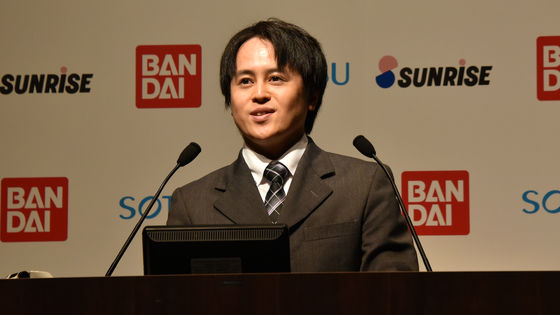 In line with the start of the work 's broadcasting, related products such as "Gundam Model" and "HG 1/144 Scale Gundam Barbatos" will be released one after another from October.

Bandai · President Kazunori Ueno lined up in front of the statue of Gundam · Barbatos, President, Akira Aoki, President, Sunrise · Yasuo Miyakawa President.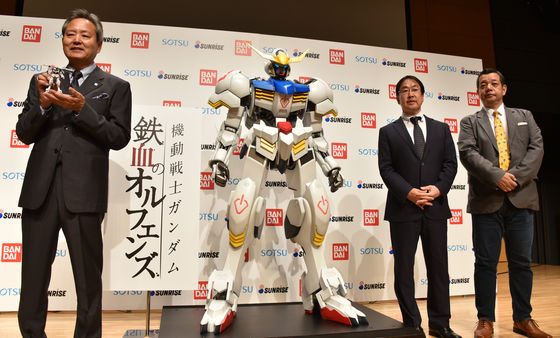 The size of the figure is 2 m strong.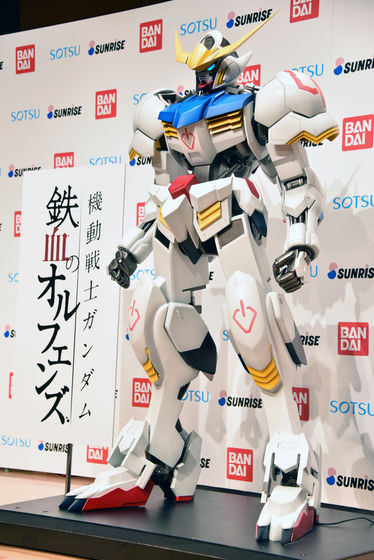 What kind of figure will Barbatos evolve from here?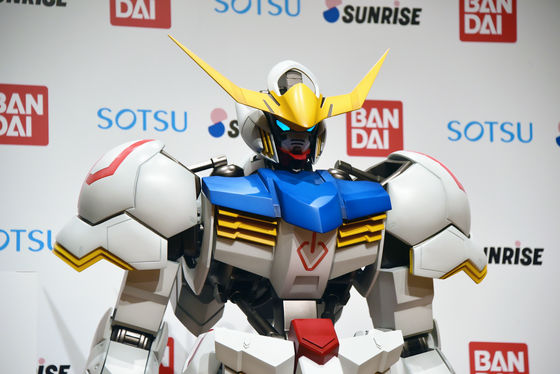 At the venue, standing panels of CGS boys were on display.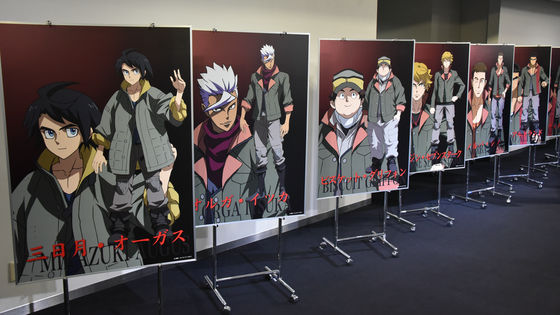 There were panels other than the crescent moon, Olga, Biscuits and Eugene that posted the settings in the article. Noruba Shino and Akihiro and Altland are also on the "Character" page of the official website. Behind it is Chad · Chadain and Dante · Moguro ... ...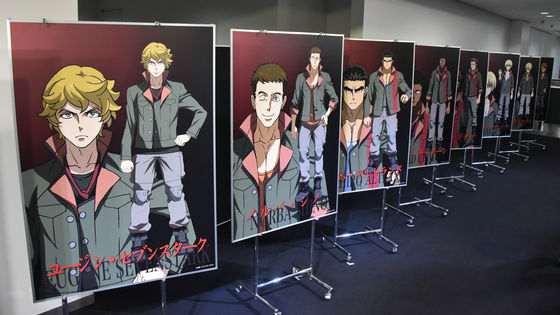 When coming to the last Takaki · Uno, Yamagi · Guildman, Ride · Mass etc., it was feeling like innocent boys.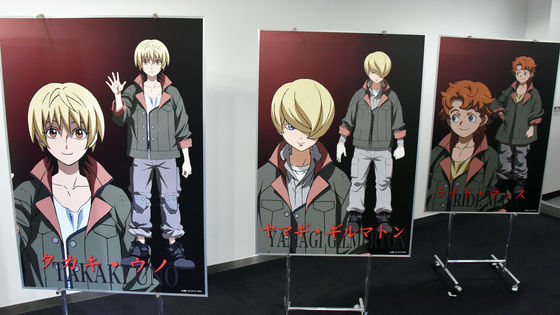 · Additional notes
Promotional video that flowed in the new work release was released on YouTube.

Mobile Suit Gundam IRON-BLOODED ORPHANS PV - YouTube


·staff
Planning: Sunrise
Original: Hajime Yaechi, Yoshiyuki Tomino
Director: Ryu Nagai
Series composition: Yuri Okada
Character design draft: Yu Ito
Character design: Mori Chiba
Mechanical design: Washio Naohiro, Ebi Okawa Kan, Form Ippei, Teraoka Kenji, Shinohara Kenji
Art: Kusanagi
Music: Katsu Yokoyama
Planning Cooperation: Bandai Hobby Division
Production: MBS, Sunrise

© Suzumi · Sunrise · MBS