We have eaten 3 kinds of frozen mango drinks 3 kinds, including spicy new product for subway's summer "direct fire grilled tandoori chicken"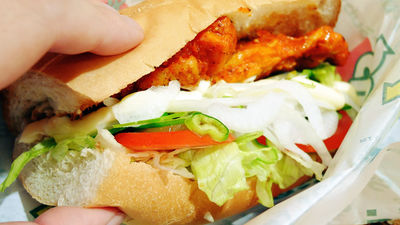 If the subway is "Summer limited spicy! Hang on."Direct fire cooked tandoori chicken"Shrimp Avocado Salsa"Subway tacosWe released three new products, Wednesday, July 1st. Just because it was that a new drink using frozen mangos was added since the end of June, I went to a restaurant to eat.

Spicy Campaign │ Sandwich │ Campaign │ Vegetable Subway - SUBWAY
http://www.subway.co.jp/campaign/spicy201507/

Arrived at the subway.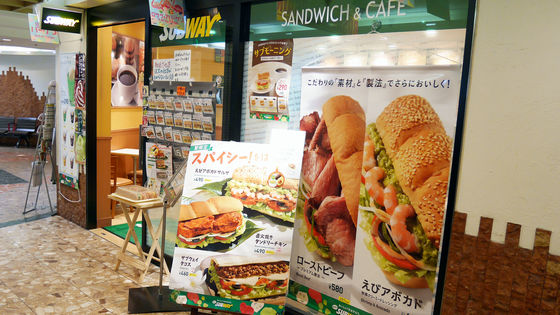 Appeal the new product with "Spicy summer limited!"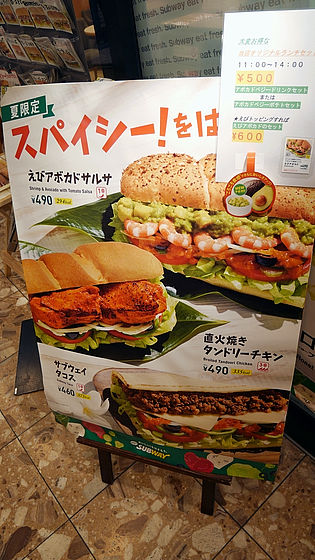 Since the seal of 3 kinds of newly released drinks was pasted on the checkout counter from Wednesday, 24th, we will also order this.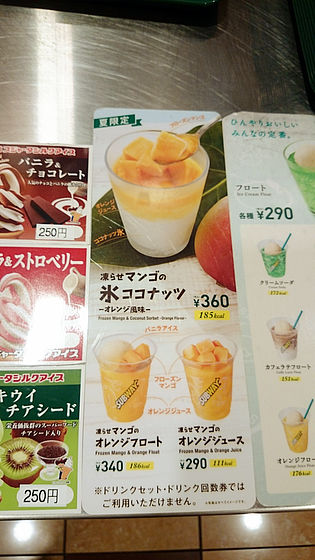 The menu is completed in about 5 minutes.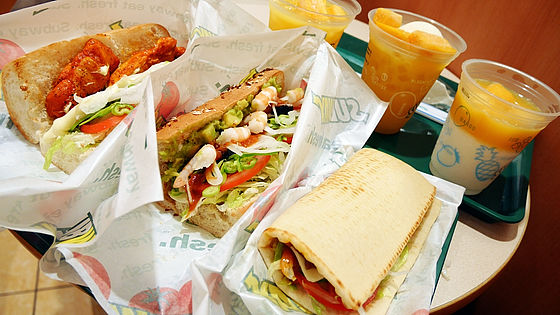 "Direct fire cooked tandoori chicken" (490 yen) is a classic product of the subway's summer. This chicken was soaked in yogurt and more than a dozen kinds of spices, it said that it became full-fledged taste than before.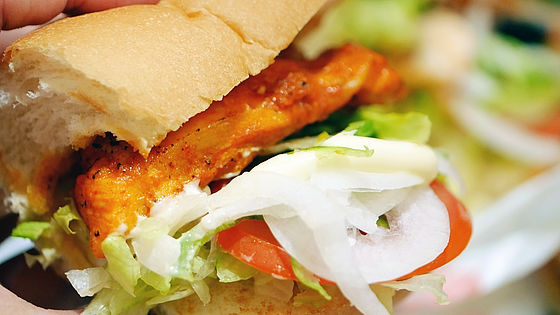 Plenty of vegetables such as tomatoes, lettuce, onions wrapped in dry chicken and will satisfy your appetite. The bread that is sandwiching the ingredients is also fluffy, although not stuffy on the stomach, you can get moderate satiety feeling that you may not be able to eat when you order two items. The calorie is 335 kcal in one.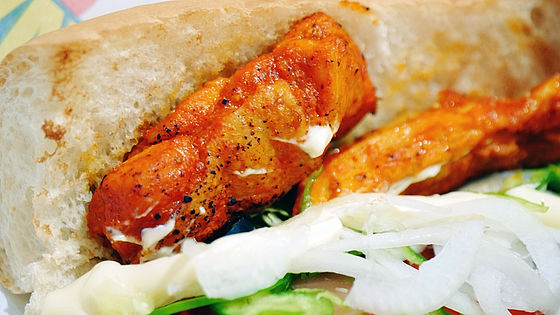 "Shrimp Avocado Salsa" (490 yen) is a combination of a popular combination of shrimp & avocado with salsa sauce based on tomato.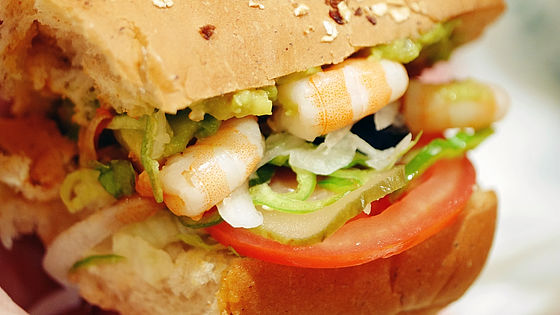 The shrimp is one of the major toppings in the menu of the subway, the texture of the plush is uri. There, a rich tasting avocado and a spicy and stimulating salsa sauce are added, and it is finished in "a dry dry rough". It is also nice to be healthy with 294 kcal in one.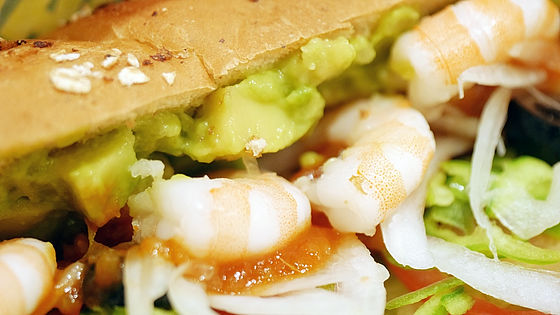 "Subway tacos" (460 yen) uses flat rice cake flat bread. Shakuyaki It is finished with sesame sauce with vegetables of texture and tacosimate, cheese and scissors.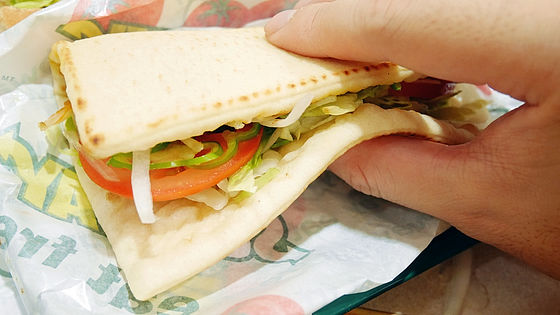 Tacosimite, seasoned with plenty of spices to feel like a curry flavor, is a powerful flavor that will not lose its presence even if it is wrapped in a flat bread. There is a sandwiched volume for the apparent volume, but the flat bread itself is completely filled with contents, and it gathers firmly in the stomach. One 373 kcal.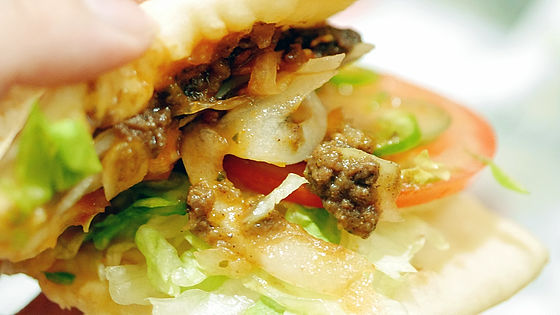 Drinks are "Orange Juice of Frozen Mango" (290 yen) · "Orange Float of Frozen Mango" (340 yen) · Three types of "ice coconut of frozen mango - Orange flavor -" (360 yen). Mango is frozen in the shariari to the inside, coupled with plenty of ice, keeps the drink cold.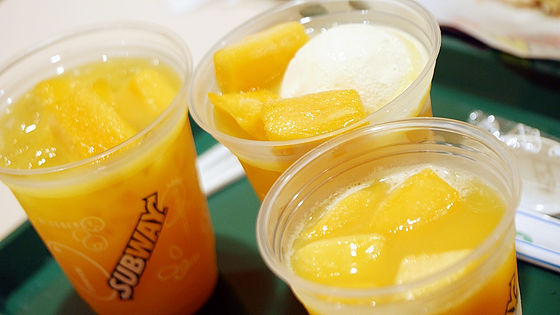 It is characterized by a combination of sour orange and sweet mango. However, there are two other types of punches than "Frozen Mango Orange Juice", so it may not be necessary to choose.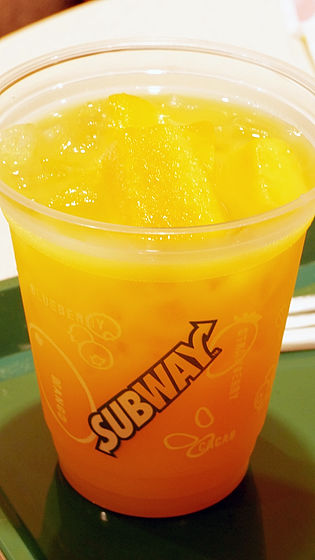 "Orange float" is a combination of vanilla ice and mango is good. The sweetness complemented by the sourness of orange juice is also increasing overall.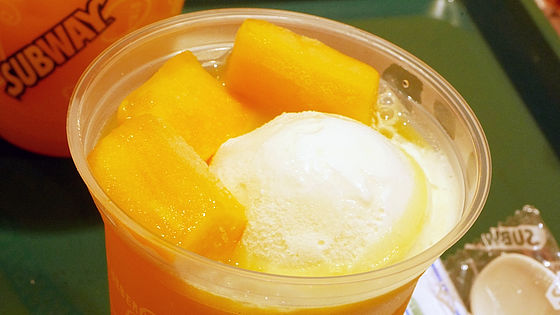 "Ice coconut" has a white part near the bottom is coconut milk base ice.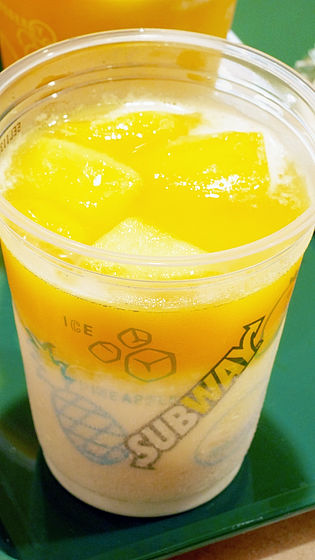 You will dig it with a spoon and eat it while mixing. This ice is full of sweetness, excellent compatibility with mango. Orange juice is also contained, but it is cold so it has turned into some orange sorbet. It is not a pure drink, but it is definitely recommended that "ice coconut" is definitely among these three types.