Documentary film "Samurai Swordmaking" who carefully followed "how to make Japanese sword"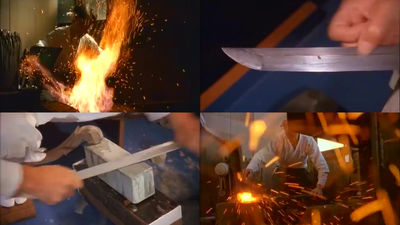 A sword that can be made up of ancient Japanese blacksmithing method is "Japanese sword", and its appearance is said to have been before the Kofun Period even in the latter half of the Heian period. Although it is a Japanese sword which is divided into various kinds such as a sword, a waist, a dagger, etc. according to its length, it is a popular Japanese sword as a weapon to be used by Japanese samurai and ninja, but as long as there is a long history there are a lot of ingenuity It seems to have been applied. A movie that approached how such Japanese swords are made "Samurai Swordmaking"Is published on YouTube.

Samurai Swordmaking - YouTube


First of all, before praying for a smithy place, we pray for a good sword to be created in the shrine.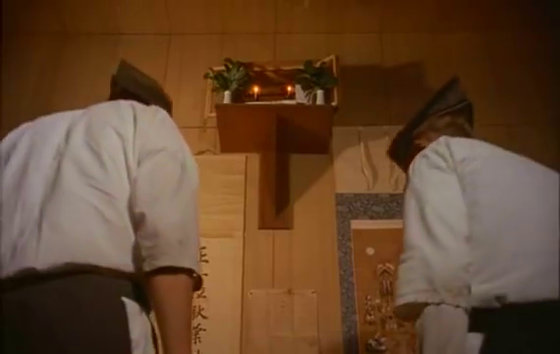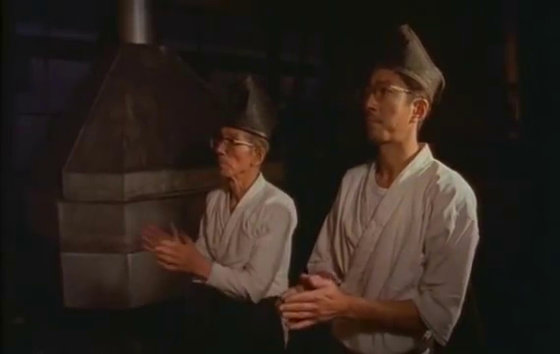 Continue heating and stamping the ball steel, which is the material of the sword, to the stick called the lever.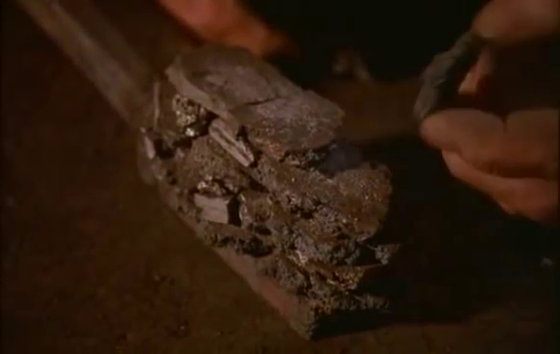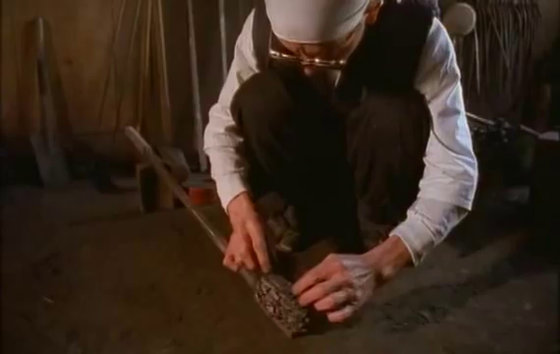 I wrapped it with something like Japanese paper wet with water ......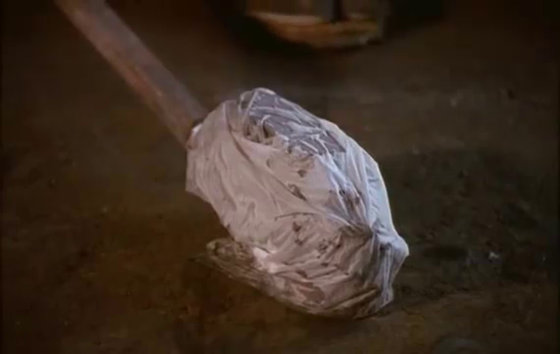 I also add clay.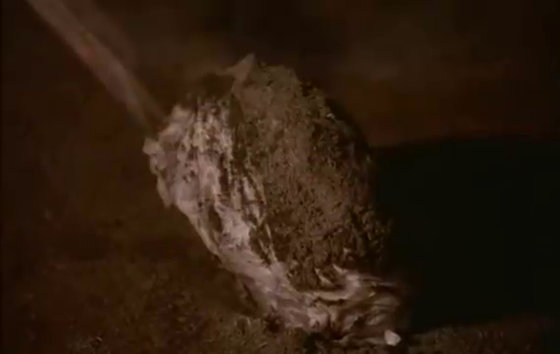 Then heat up in a furnace at once.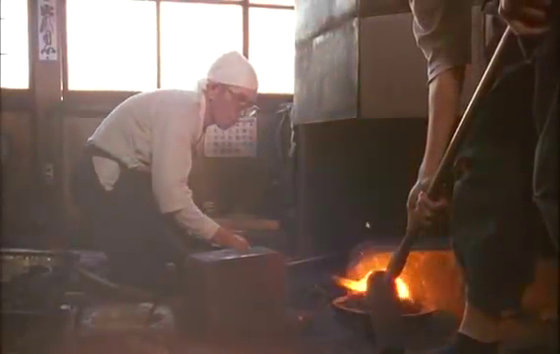 I will forge a small piece by tapping it with 鎚.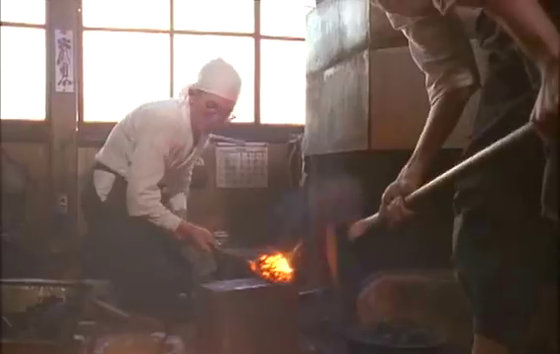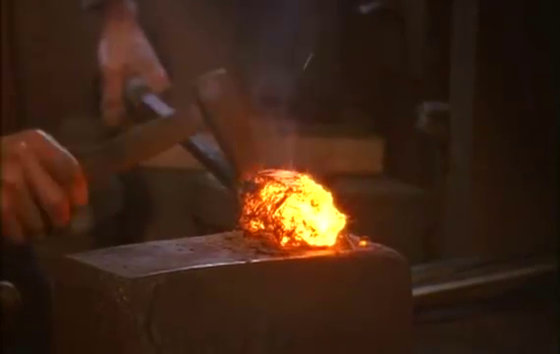 After striking to a certain extent, put straw ash around ... ...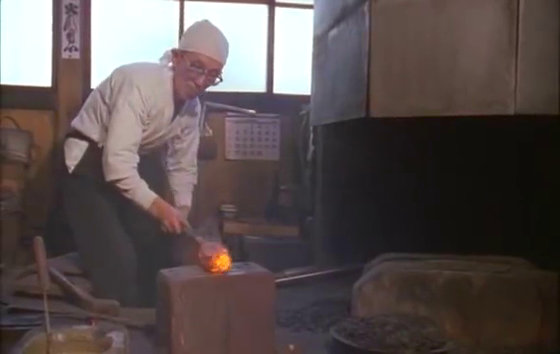 Plunge the mass of heated metal into the clay-melted water.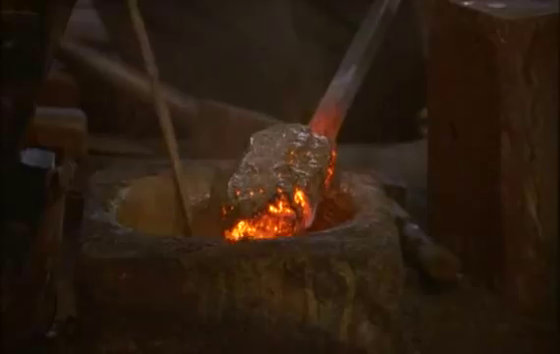 Heat again in the furnace ......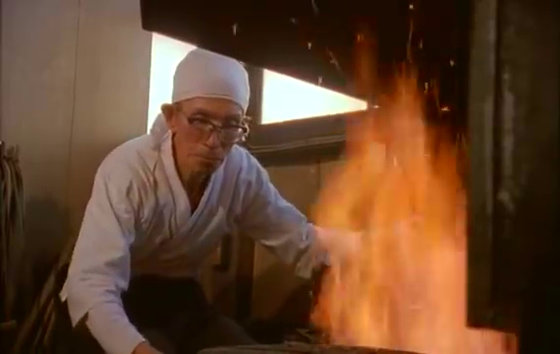 Forged welding with a hammer. I will do this many times over and over again.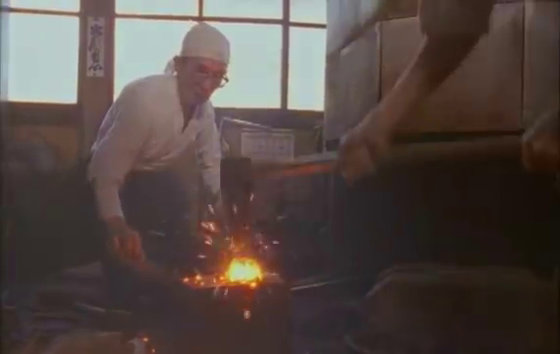 Subsequently, a notch is made in the molded mass to carry out wrapping exercises ......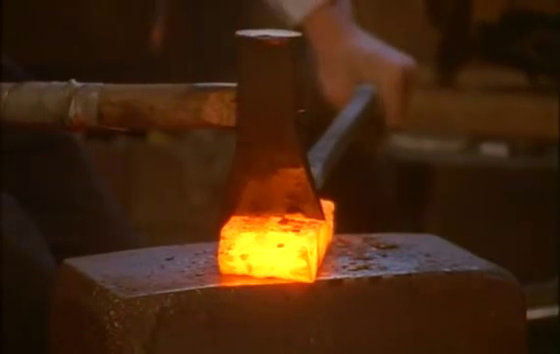 Beating with a cock ......



I will fold the chunk like this.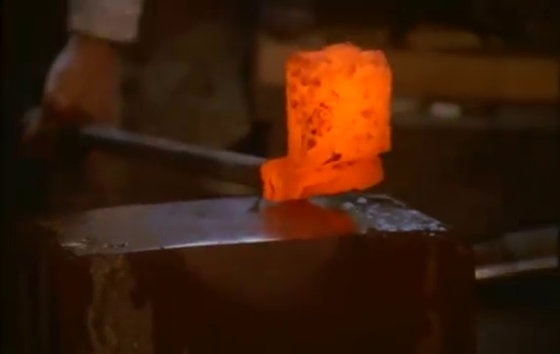 If you fold it cleanly ... ...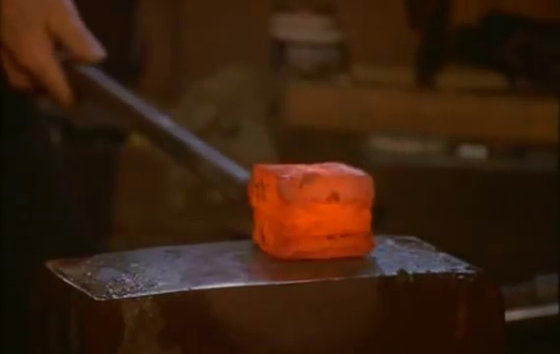 While forge welding, we will extend the lump thinly.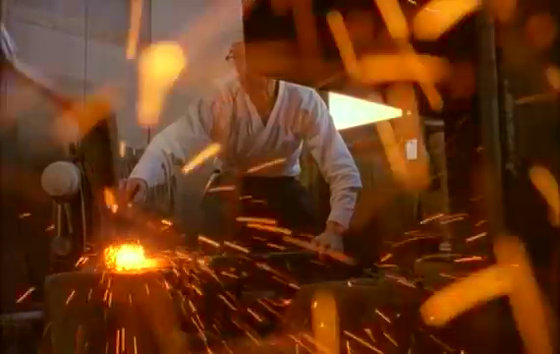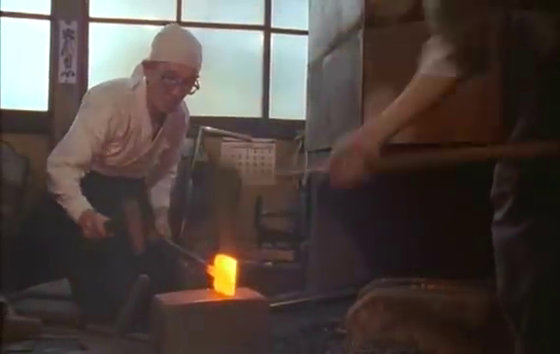 I returned to the shape I wanted to flat again.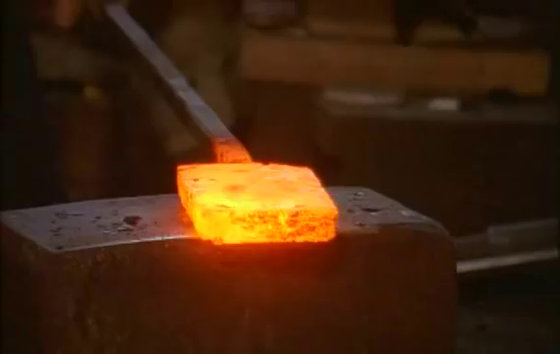 But this time cut it vertically with the previous ... ...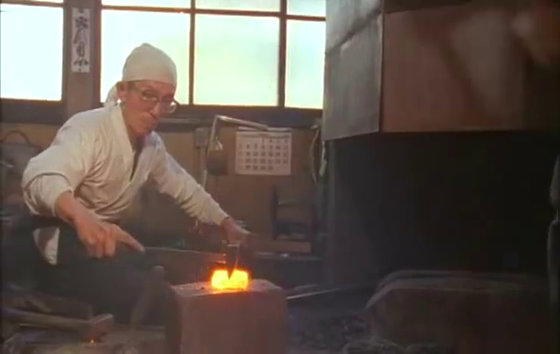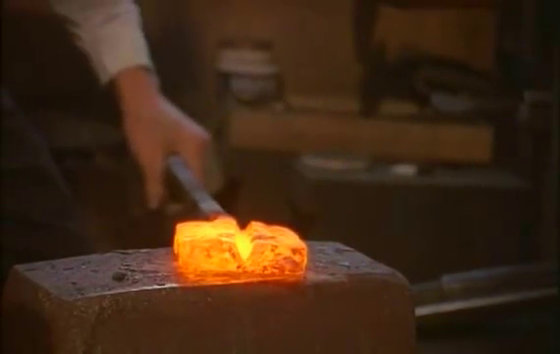 It wraps back again with a special tool.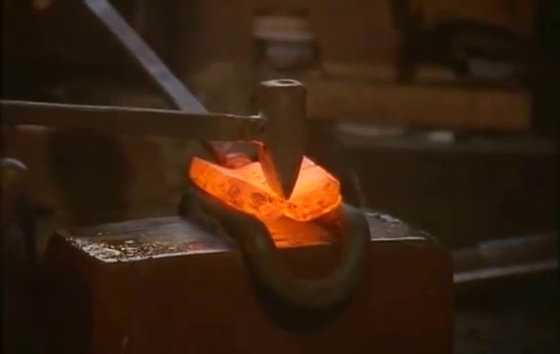 It seems that we will continue to fold over and over again in the return training, so when we polish the sword it makes a unique Japanese swordBackgroundIt appears that impurities inside will also decrease.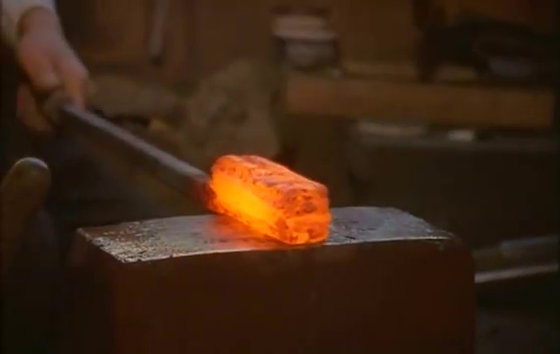 The resulting lump of metal is much harder than the first one and impurities are also less. Even such steels have hard and soft ones, so the next step is to mix them into a single mass.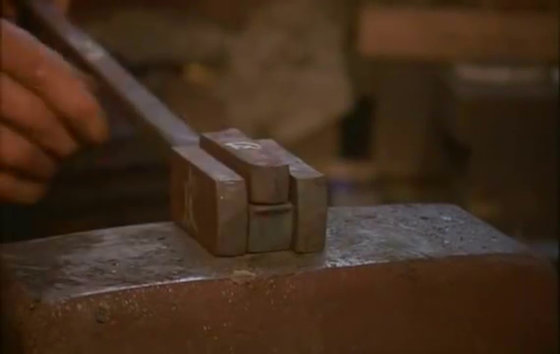 Heat two steel which were separate lumps first, and forge welded by tapping.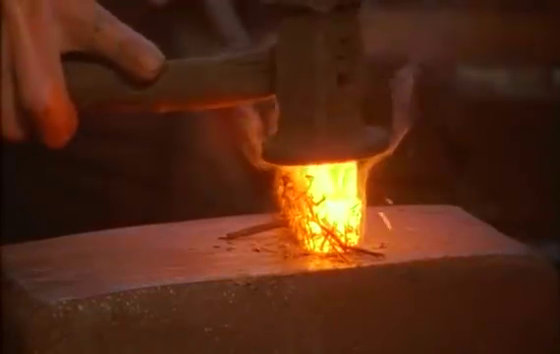 Scrape the surface cleanly to make forge contact with other lumps ......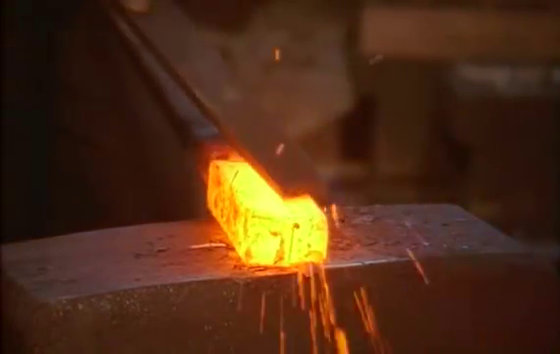 I will stick the other steel that I prepared.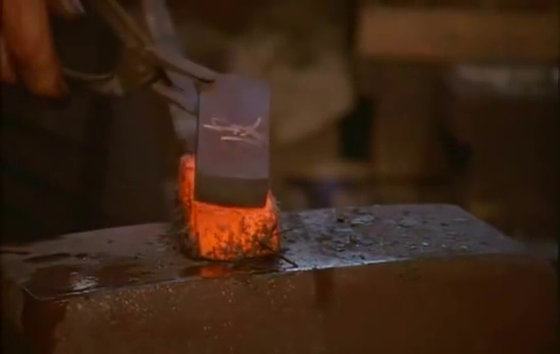 In this way we forge a steel of different hardness one by one ......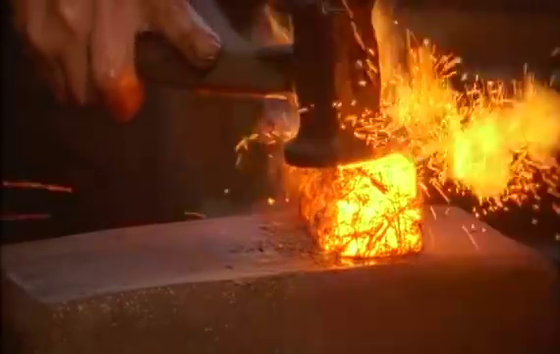 A large metal clump that will become the source of the Japanese sword is completed. By using materials with different hardness, it seems to be finished in a sword that is hard to break and does not bend.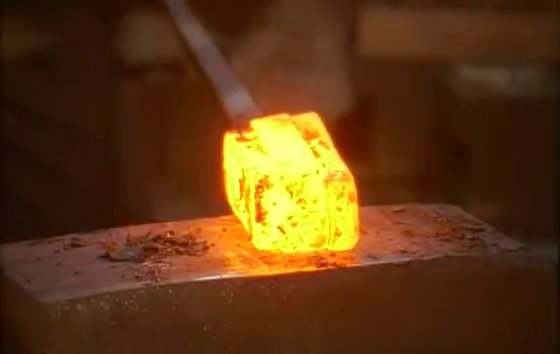 From here we stretch the steel so that it becomes a thin long shape of the Japanese sword while knocking the lump with a gauze.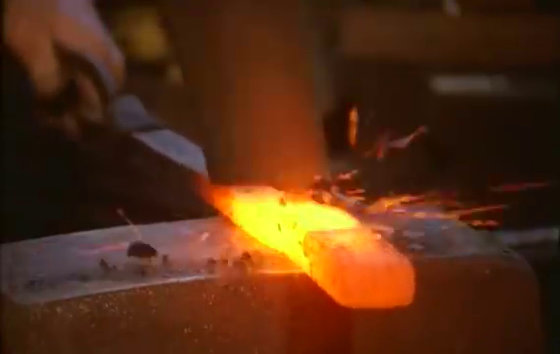 It gradually transforms into a form like that.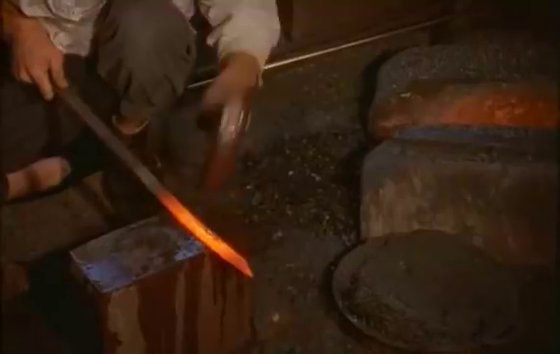 This is a technique of a craftsman.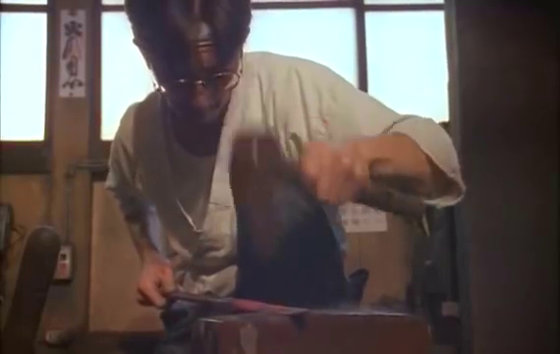 If the sword can be molded neatly, the next is to apply a clay called a blade of soap to the sword.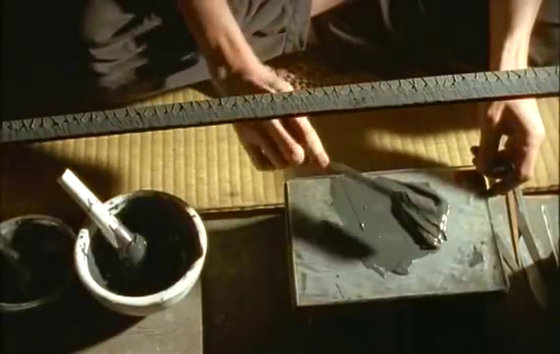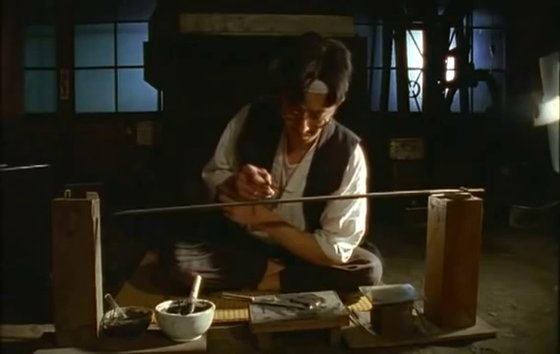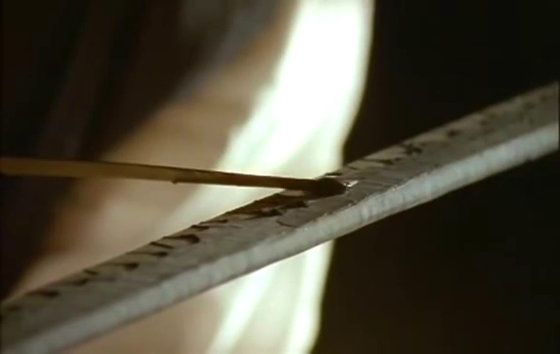 And heat the blades again ...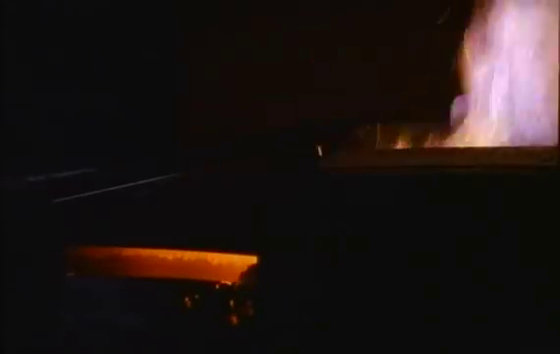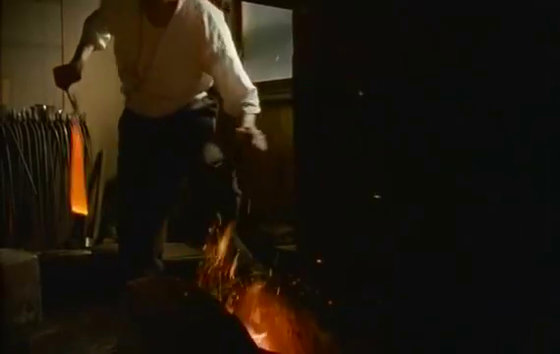 We will put hardened blades in water and hot water and quench them at once. This seems to produce warpage of the sword.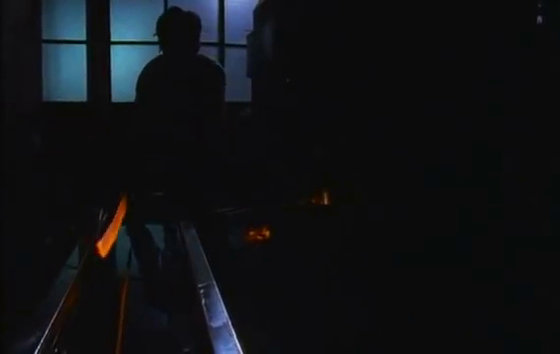 Next, the creator cuts inscription on the stem (basket) and also opens the eye nail hole.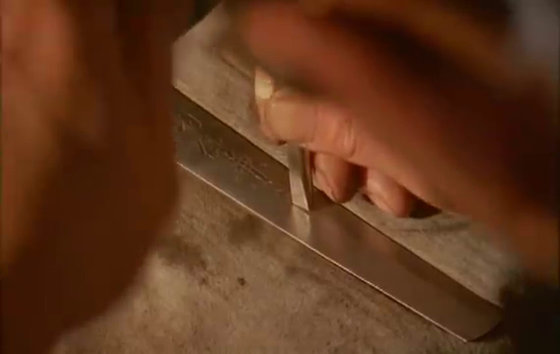 Then sharpen the blade with a grindstone.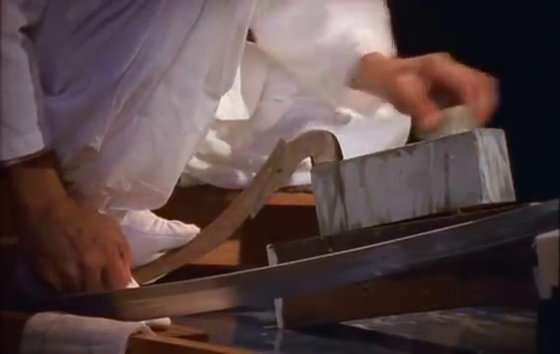 In sharpening Japanese swords, it seems to sharpen all but the stem.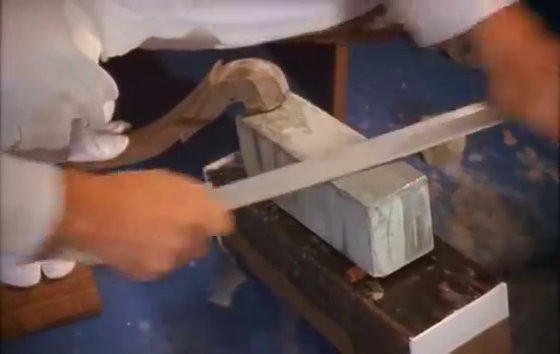 While sharpening, check the finish of the blade.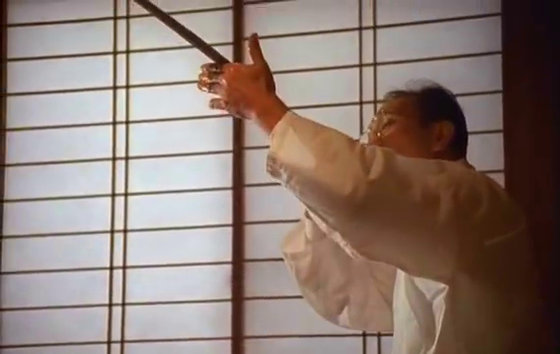 That's why I sharpen like this. It is completion of a brilliant sharpener.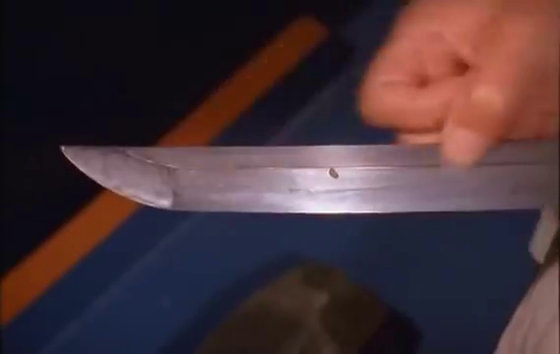 Next, I made a sheath that will hold the blade and a handle that will hold the sword.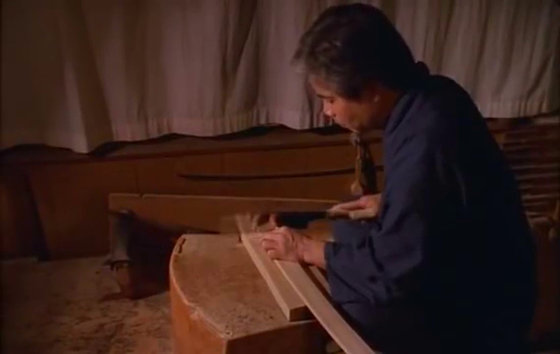 The sheath and handle are made of wood ... ...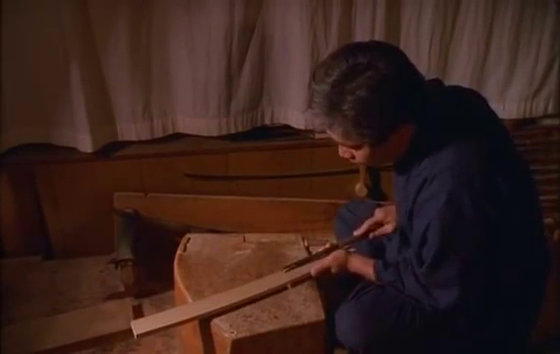 I will scrape this little by little by hand.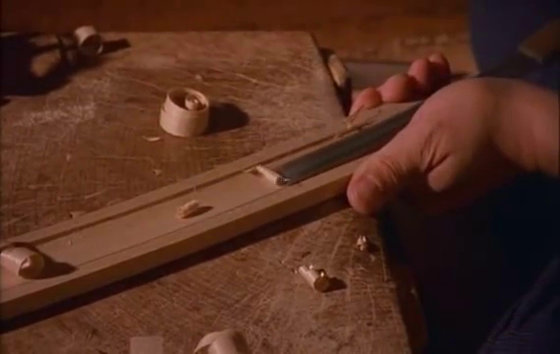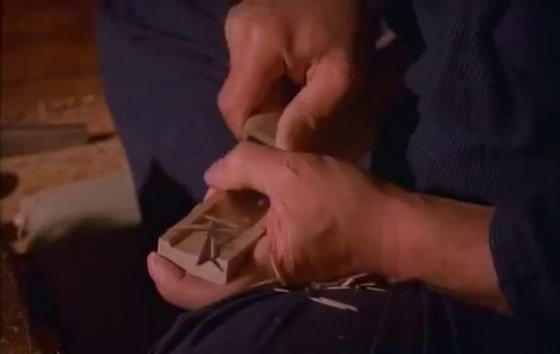 In this way she creates a sheath while simulating how the blade fits in.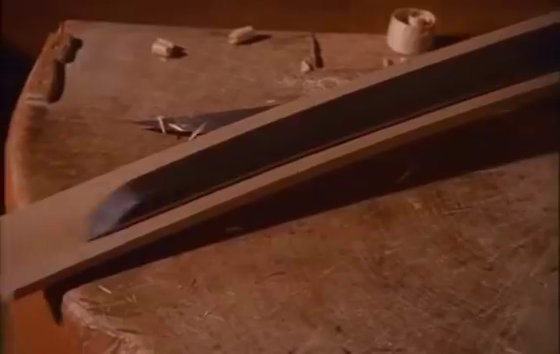 Processing work is progressed with extremely precise operation so that the space inside the blade and the sheath match perfectly ... ...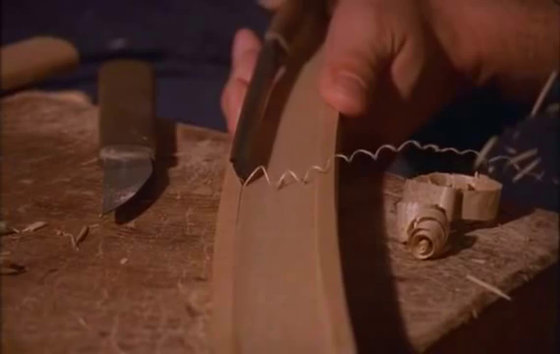 When finished, lay the two wooden parts which become the sheath ... ...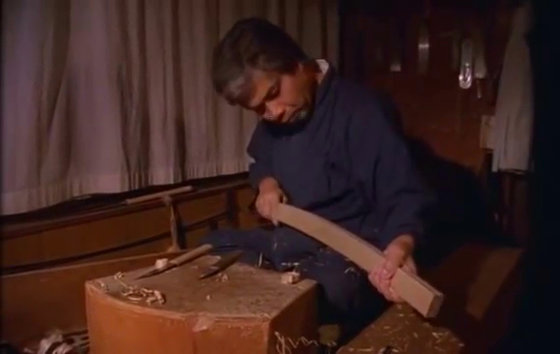 Temporarily fix with a string ......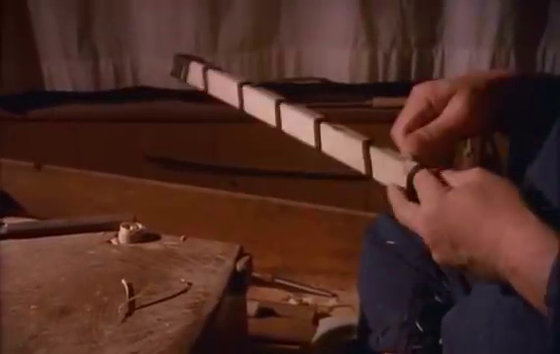 I will actually put a blade.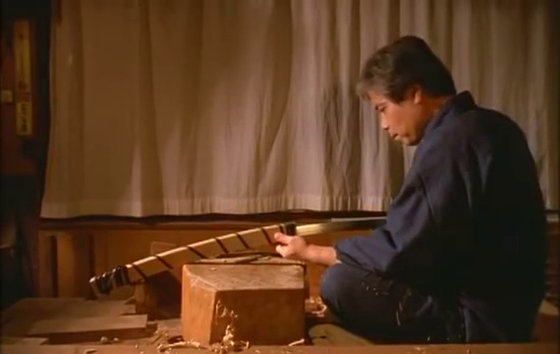 If it is perfect fit inside the sheath is completed.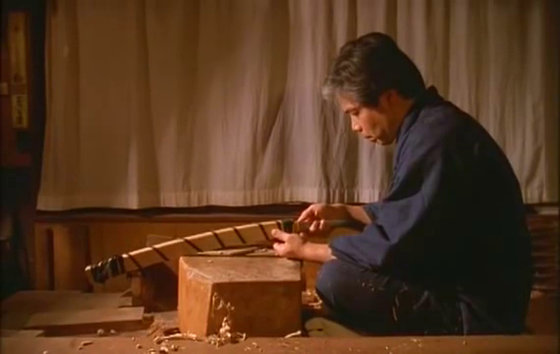 This is creating a handle.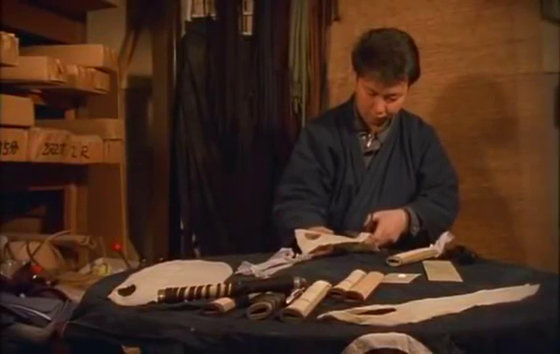 Cut the shark shell ... ...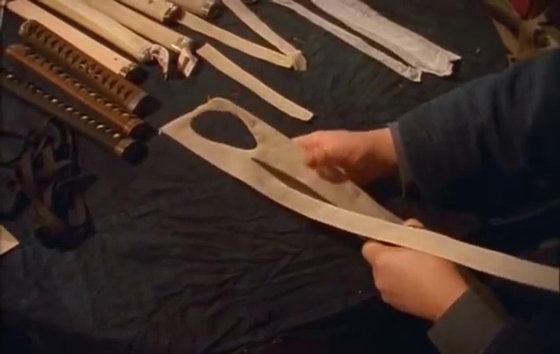 Put paper on top.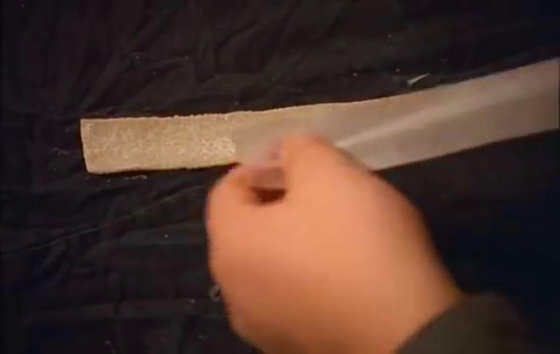 Cut the extra piece of paper ......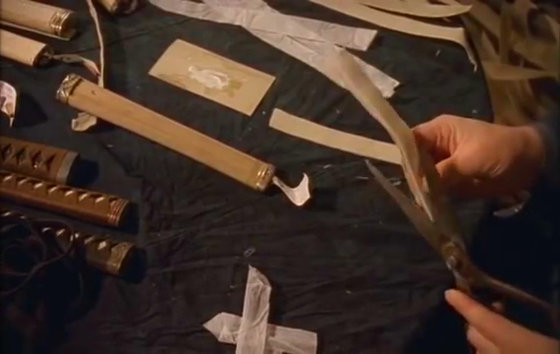 Paste on the handle ......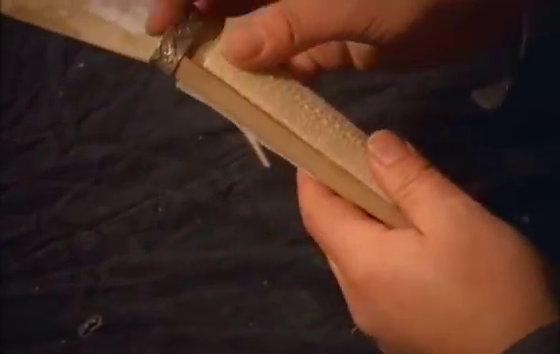 Wrap it round with a belt-like string.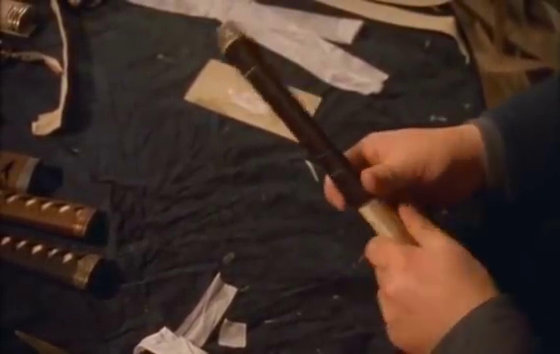 Finally, we combine each completed part.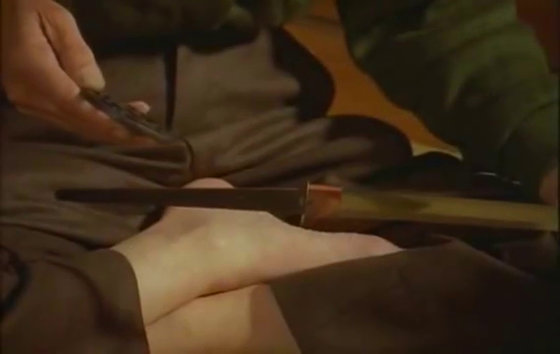 A flange is caught on the stem ......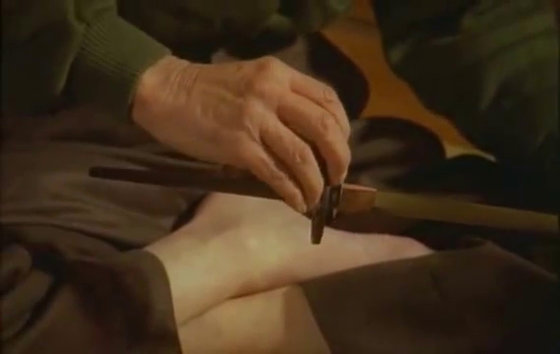 Insert the facing ... ...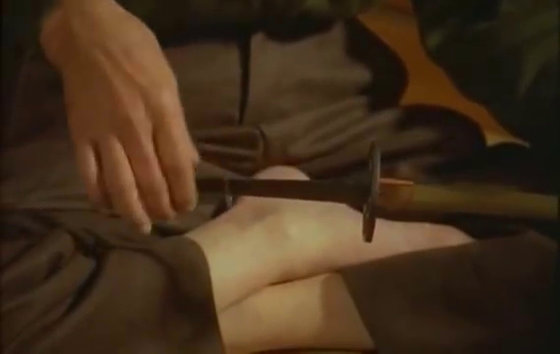 I attached a handle.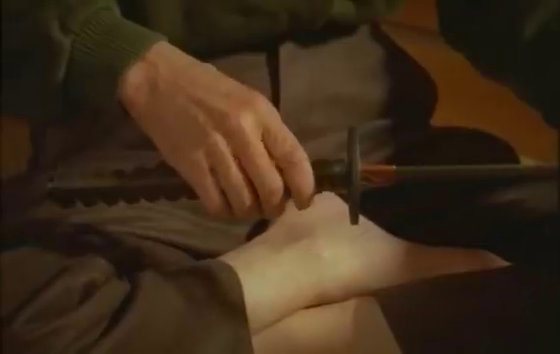 And if you check the blade again ...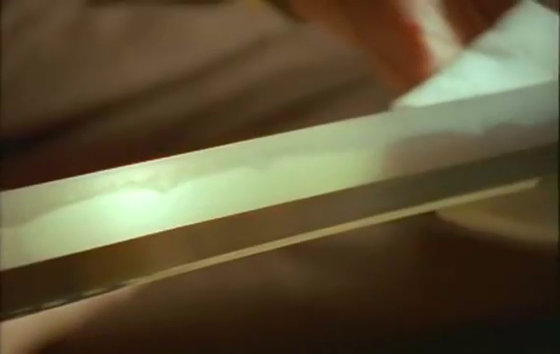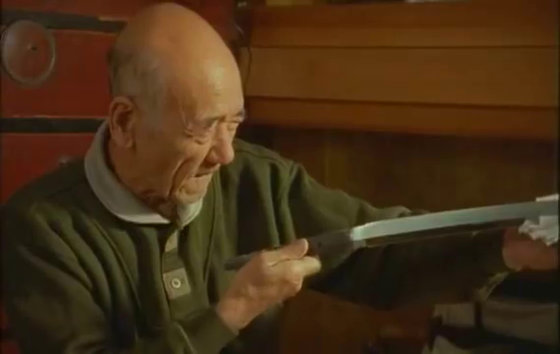 Attach nail nails.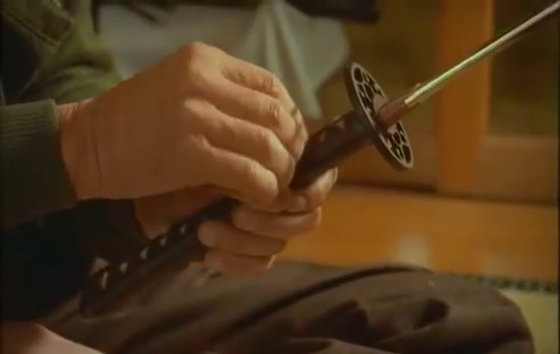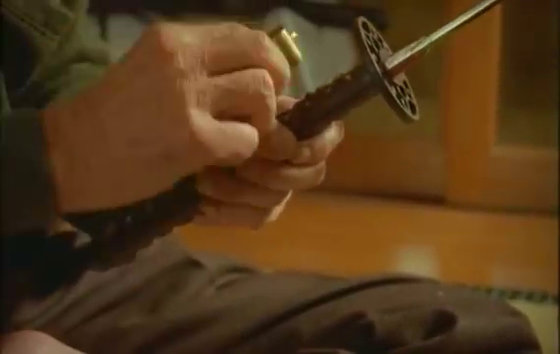 Finally put it in the sheath is complete.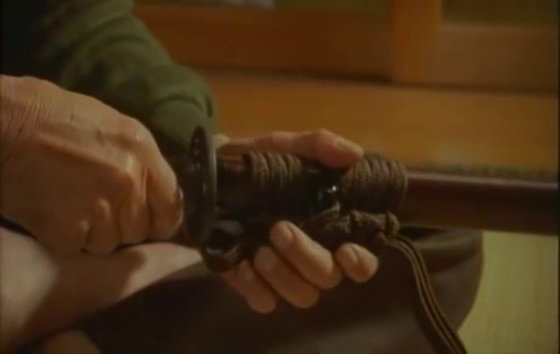 ·bonus
Industrial robot manufacturerYaskawa Electric Corporation, As a commemoration project for the company's 100th anniversary, the company's handling application (multi purpose application type) robot "MOTOMAN-MH 24"We are publishing a movie to show off the sword skill and this is also a must-see content.

YASKAWA BUSHIDO PROJECT / industrial robot vs sword master - YouTube


The MOTOMAN-MH 24 cuts six lemons in a horizontal cut.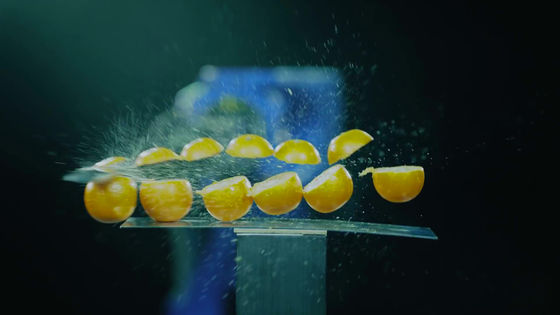 in Video, Posted by logu_ii