What is the secret strategy created in Brazil to eradicate violence from football?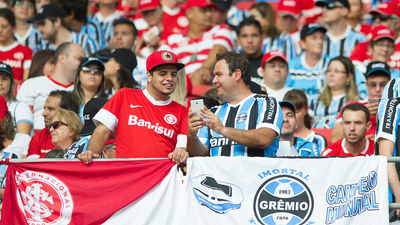 Professional sports are established with players playing and the audience (fans / supporters) who support them, but sometimes when they show a mismanent figure, abusive phrases may fly from fans. Moreover, if it becomes a big stage like fighting with the prestige of the region and the country, if it is a large stage which starts from the collision between the supportersCrowd accidentYaFans shot deadly athletesIt may develop into a shocking event such as doing it.

A Brazilian football club who plagued the enthusiastic supporters who made such mobs took a secret strategy to eliminate the violence at the football stadium and this is a big advantage and this is a great opportunity for competing rival teams The supporters created a heart-warming sight with smiles and shoulder.

To End Soccer Riots, This Brazilian Club Forces Fans To Sit Next To Rivals | Co.Exist | ideas + impact
http://www.fastcoexist.com/3047102/to-end-soccer-riots-this-brazilian-club-forces-fans-to-sit-next-to-rivals

If you are going to watch a football match in Brazil in the Kingdom of Football, you will get the opportunity to see the world's best play, but there is also the possibility of "being beaten by an unknown person or being killed" There is. Violent incidents and runaway incidents by supporters who actually went to watch football in Brazil have occurred, and more than 160 soldiers will actSuperfightIt happens,Fire rocket fireworks to enemy team's GKAnd at the stadium the "something happens" rate is an area of ​​abnormality. Even in the past few decades, it seems that more than 200 people have died in football in Brazil.

It was standing up to repel violence from such Brazilian football, the prestigious football club based in Porto Alegre, BrazilSC Intel Nacional". The club color was red and white, and it was held in Japan in 2006FIFA Club World CupIt is a team that has won the championship with Alechandre Pato at. Home based in the city of Porto AlegreGremioThere is a rivalry relationship, the battle of two teams is called "GreNal (Gurenal)", it is regarded as a popular match in Brazil.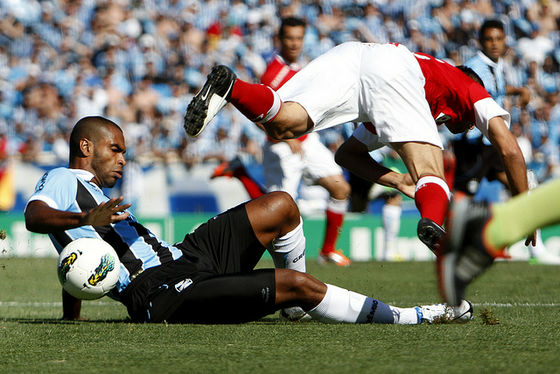 ByEditorial J

The measure taken by Intel Nacional to eliminate violence from the stadium was to set up a seat called "Torcida Mister" in the stadium. Normally, in football, supporters of the home team and supporters of the away team are given separate seats, and when the conflict between supporters of both teams is deep, there is also a possibility that a striking band is provided between both supporters. However, at the "Tolcida Mista" invented by Intel Nacional, it was necessary to have a pair with a rival team supporter, and rival supporters had to sit next to each other and watch the game.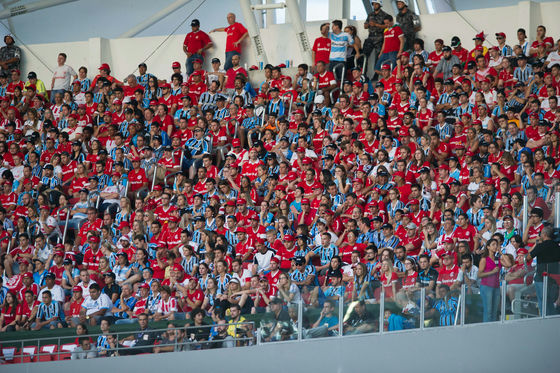 Mr. Luis Enrique Nunez, general manager of the Media & Marketing department of Intel National, said, "Whether it is a rival inside or outside the field, it is necessary to treat each other with respect and compassionate heart," experimentally Torusida · Mister "for the purpose of explaining the reason.

By actually setting up "Torcida · Mister", you can see what happened to the traditional game, Glenaral, by watching the following movie.

Video SidebySide - YouTube


Intel Nacional and Gremio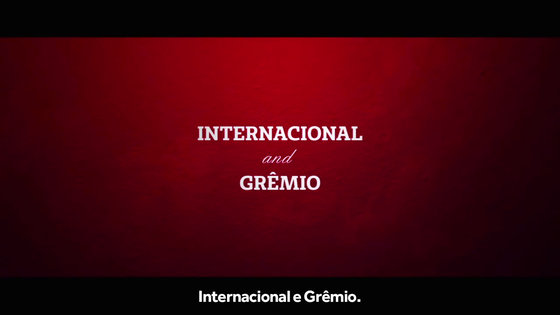 Derby match by two teams is an enthusiastic game to enter 10 fingers in the world.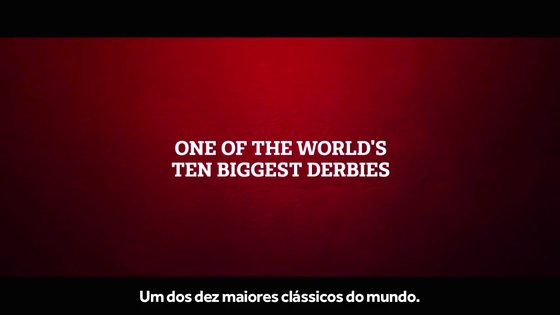 With a supporter of Intel Nacional and ......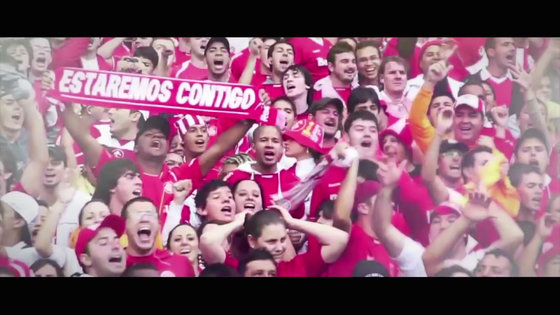 Supporters of Gremio. Each one enthusiastically supports his team.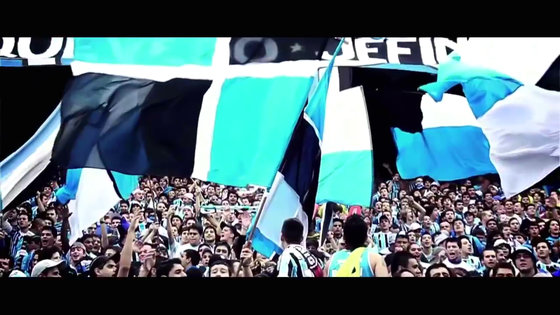 It is one of the most rival relationships in Brazil.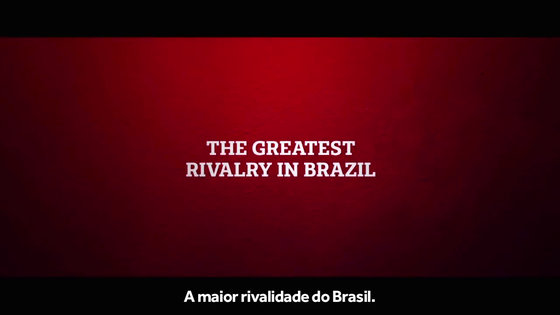 Tens of thousands of supporters put in the game and inspire the team.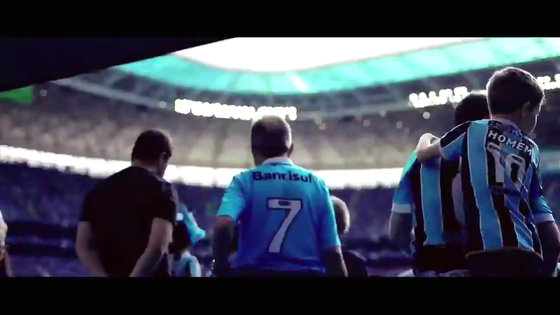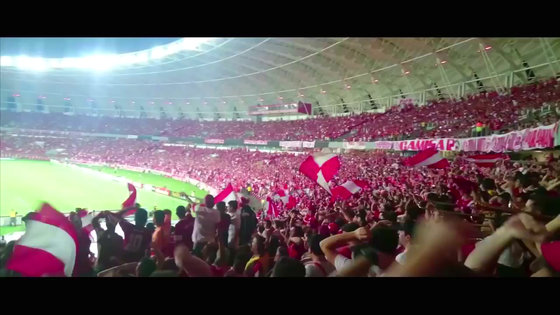 Because it is Brazil, it is quite fancy except for games and it is like a festival.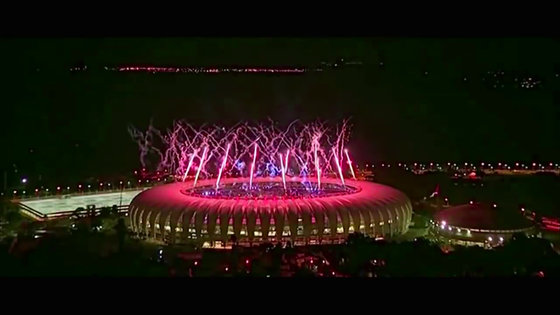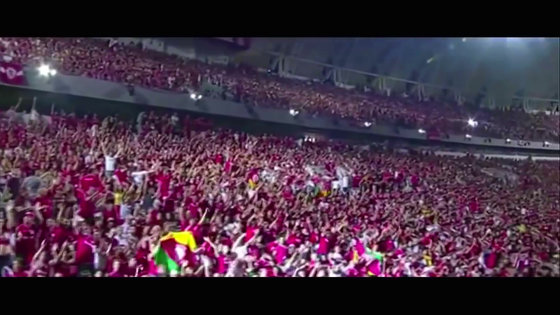 However, violence does not persist in such a world - class derby match.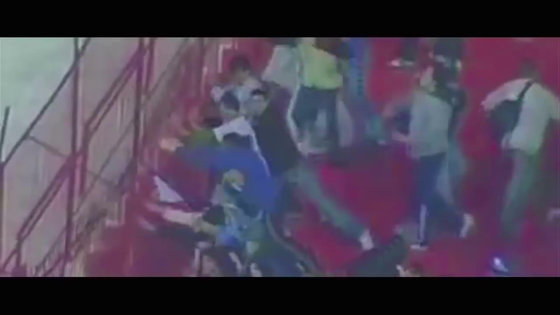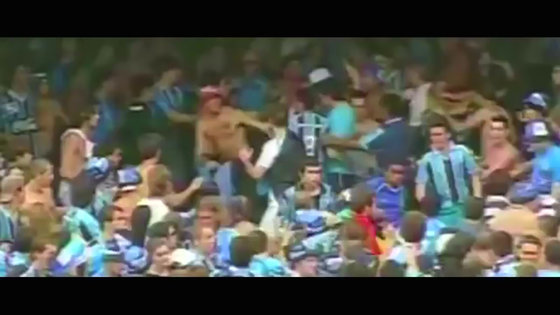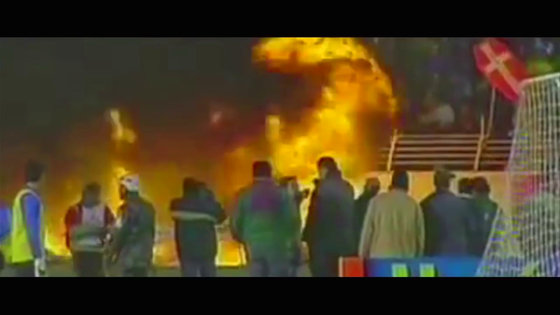 How can I regain supporters and peace with families at such a stadium?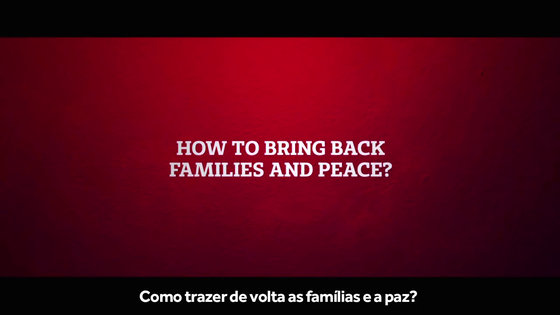 How can supporters understand that "supporters of other teams are not enemies"?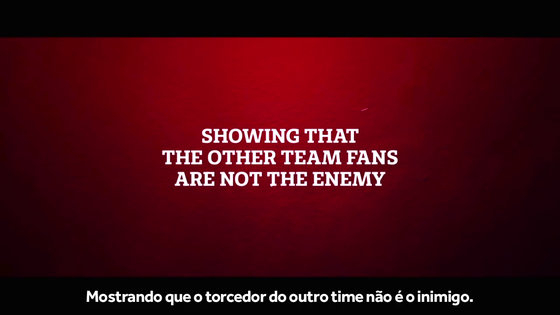 The way to the stadium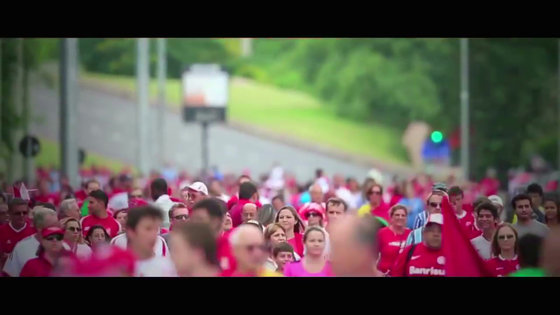 Supporters of Intel Nacional and Gremio walking happily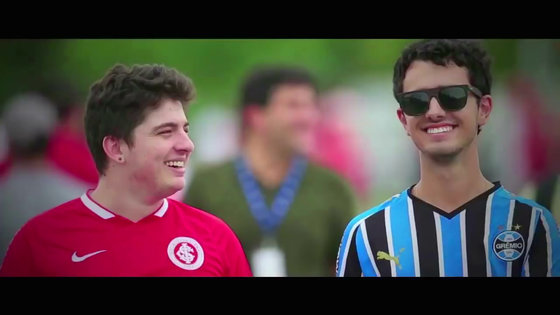 Inter stadium and Gremio supporters sit together at the stadium and watch the game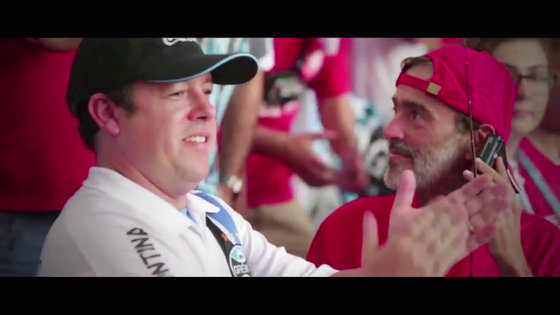 The right baby is a Gremio supporter ...?



The supporters of both teams got mixed and watched the game.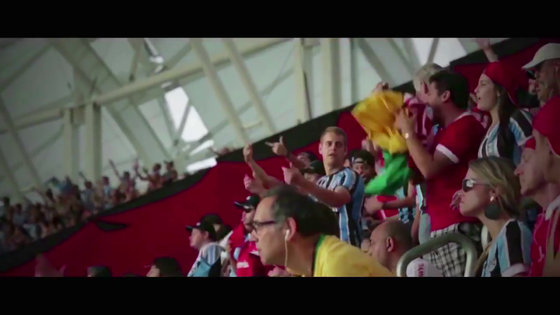 It is the same in terms of enjoying the game, but the moment to enjoy is entirely opposite.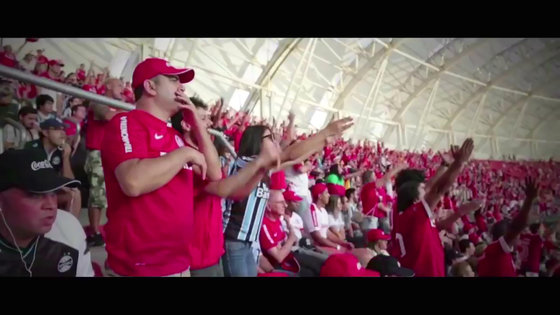 Still, as supporters of both teams are high touching, they watched the game as friendly friends.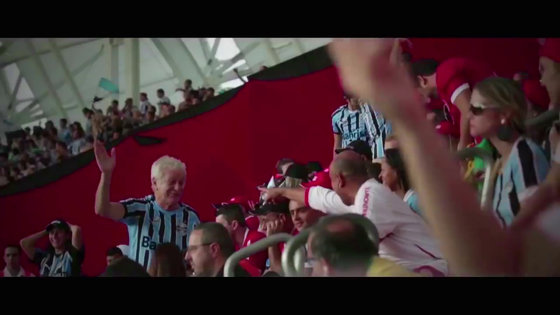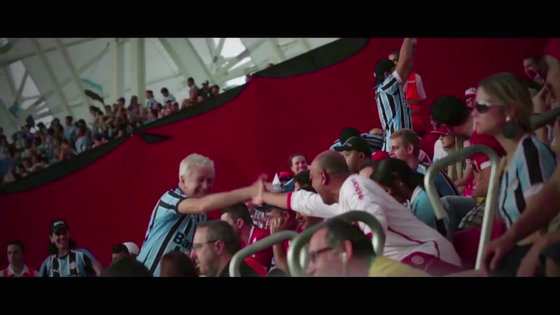 Experience that men and women have never experienced "watching a game with supporters of enemy teams" that have never been tasted. But there were plenty of smiling faces that would not be seen in regular matches.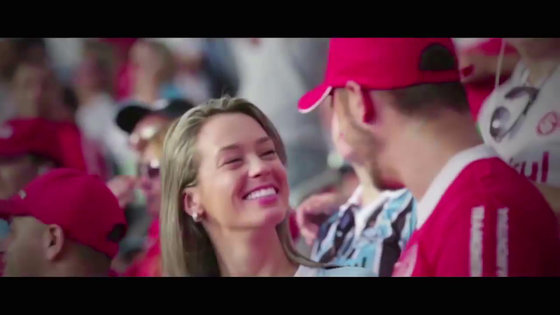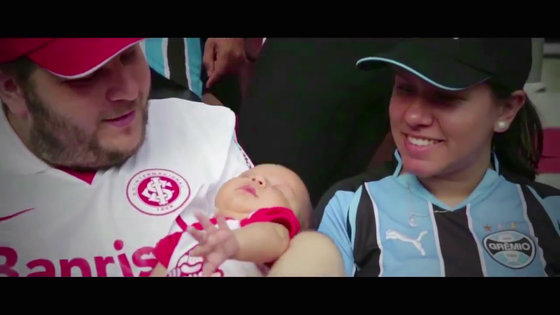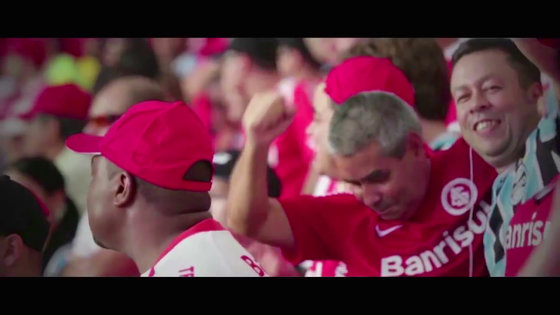 The circle of peace created by the idea of ​​'watching the game by enemy alright mixing' spreads beyond the stadium.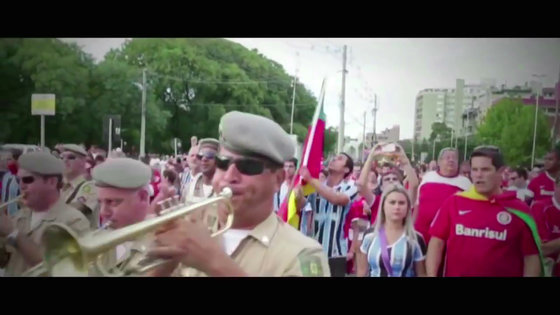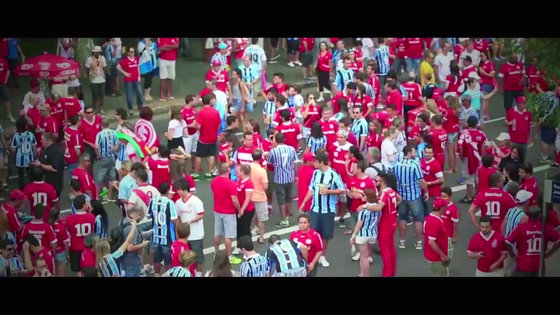 "Torcida · Mister" is also very popular from rival team supporters, and it seems that no one woke up a fight in the game where this seat was established. On the contrary, from the supporter it seems that the opinion "It is a good idea!" Seems to be spurting out, Nunez says "There was no voice of opposition from the fans." On the contrary, fans who came to the stadium seemed to like it very much, I even created a unique enthusiasm within the stadium. "

For the first time "Torcida Mister" was set up, it was a game of Internazionale versus Gremio, which took place on March 1, 2015. Since the first attempt, Intel Nacional has already set up this seat twice and is planned to be implemented in the future. Furthermore, other soccer clubs in Brazil are also considering introducing seats.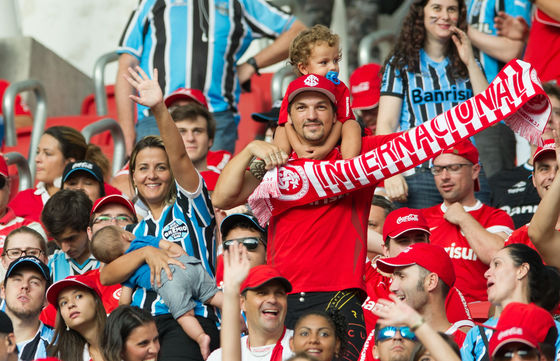 "Over the past few years violent culture has been formed in football, and conflicts born out of pitch violence have been brought into the game, but now this is a violent You should do a challenge to eliminate your habit, "Nunez said.

Local supporters are promoting good friends on Twitter as well.

#GreNal# PaznofutebolPic.twitter.com/J1Prz8T7A6

- Seleção Brasileira (@ BrazilStats)2015, May 3
Povo civilizado é outro nível ...# Grenal# Torcidamista# GremioPic.twitter.com/xe8i3aJHzt

- Pedro Bilal (@ PedroBilalGlobo)2015, May 3
Vai#GreNal!!!!! Dia de# GrêmioDia de#Inter!!@ DanielahilE@ MblackcoloradoPic.twitter.com/NWD05lz5J0

- GRENALIZANDO (@ Grenalizando)2015, May 3
Torcida mista#GreNalPic.twitter.com/95OVdAEf 9j

- Juliana Ceccon (@ julianaceccon)2015, May 3

Except for the magnitude of the scale, there are rival clubs in most countries in the country where the soccer club is located. It is not uncommon for supporters of such rival clubs to cause troubles, but if supporters from both sides of the team are mixed and the "Torcida Mister" is sitting in the same area, in order to expel violence from the stadium There seems to be enough possibility of becoming the first step of.

In addition, it is not only that Intel National is doing activities to eliminate violence from the stadium. At the Sporti Recife in the port city Recife known as one of the leading criminal cities in Brazil,Hire a supporter's mother as a security guardBy doing so, measures are taken to push the psychology that "you can not rampage in front of your mother."