Face recognition is introduced to the entrance of the stadium as a countermeasure against the new corona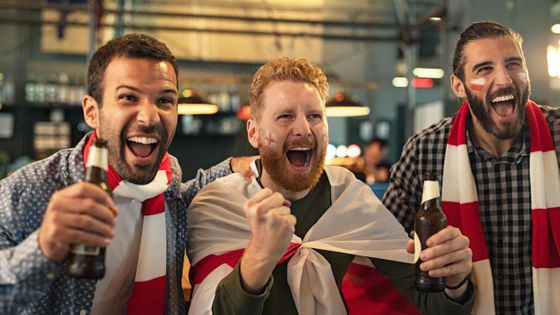 At the Bank of California Stadium, the home stadium of professional soccer club
Los Angeles FC,
an admission system using face recognition technology has been introduced on a trial basis as a measure against new coronavirus infection (COVID-19). In the future, it is expected that you will be able to enter with only face recognition without having a ticket when watching sports.
Facial Recognition's Next Big Play: the Sports Stadium-WSJ
https://www.wsj.com/articles/facial-recognitions-next-big-play-the-sports-stadium-11596290400
In Italy, where the number of infected people increased in a short period after confirming COVID-19 for the first time in Japan, a
large number of people gathered at the stadium
at the
soccer Champions League game watching
held in February 2020. It has been pointed out that it has
led to the spread of large-scale infections
. Before the social distance was thoroughly implemented, it was natural for people to be crowded at the stadium, and because they drink alcohol and make a loud voice, watching sports was an act of high risk of COVID-19 infection. I can think.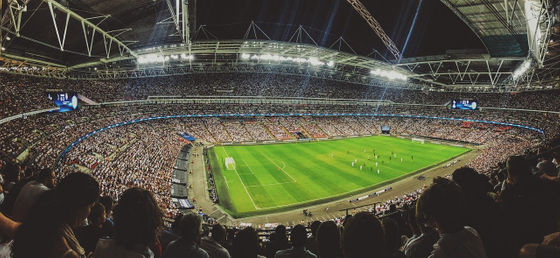 Shaun Moore, CEO of Trueface, a face recognition technology company, told the Wall Street Journal (WSJ) of the economic paper, ``If you just scan the ticket barcode at the window, the virus will spread. There is concern,' he said, with admission procedures also increasing the risk of infection.

Therefore, the sports industry focused its attention on preventing the spread of infections with face recognition technology that enables entry without contact with staff. For example, the face recognition system introduced experimentally by Los Angeles FC is as follows. At the top of the device, multiple cameras are installed to measure the temperature of visitors, check the mask wearing situation, and perform face recognition. If you don't wear a mask and you are not allowed to enter the venue, a red screen and voice below the camera will prompt you to wear a mask. It is a mechanism that allows the visitors to show the face wearing a mask, slide the mask down and pass the face recognition, the screen turns green, and the L-shaped bar at the bottom rotates to enter. ..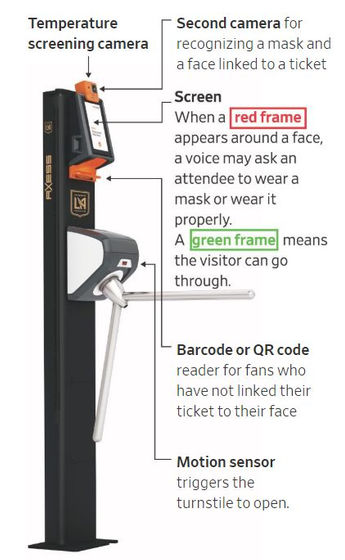 According to CTO Christian Lau of Los Angeles FC, plans to support an app called Clear by 2021. With this app developed by Alclear, which has a proven track record of introducing face recognition systems into the aviation industry, you can easily show yourself by linking your face photo taken with a smartphone etc. with the ticket sales company Ticketmaster 's profile. You will be able to enter the stadium.

According to Lau, 600 people have already tested this facial recognition system, but less than 1% of them needed rescanning. Los Angeles FC and Alclear have not officially announced the cost of introducing this facial recognition system, but it is estimated that it will cost about $ 200,000 to 250,000 dollars (about 21.2 million yen to 26.5 million yen) annually. Since California is one of the most infected areas of COVID-19 in the United States, it is hoped that even with such investment, it will not be able to recover its customers by 2021. This investment is an efficient "play"," stressing the convenience of face recognition systems.

A similar face recognition system is being considered for introduction at the stadium in New York Mets of the major leagues. Thomas Alomes of Sports Tech World Series , who is doing research and consulting on professional sports organizations, told the WSJ, ``Organizations such as sports organizations may be slow, but once some mechanism has taken root Can quickly become an industry standard," he said, suggesting that face recognition systems may become the norm for various sports stadiums.