Apple mysterious cars operated by official announcement for map data collection and development of street view?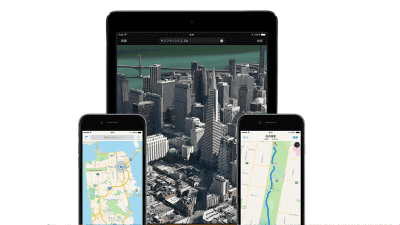 It was witnessed that Apple was running a mysterious car equipped with cameras and sensors on the roof in California, USA, and in part it was touched as "development of automatic driving car?", But for map applications It has been officially revealed that we are driving the car.

Apple Maps vehicles
http://maps.apple.com/vehicles/

You can understand the current flow of mysterious cars that Apple is running testing by looking at the following article.

While Apple is testing a camera full of cameras, is it an automatic driving car development? - GIGAZINE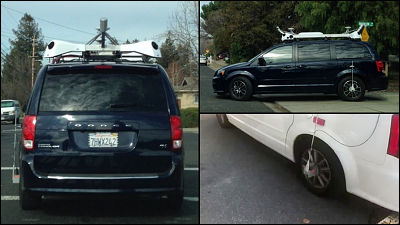 "Automatic driving car" by Apple Apple's development plan "Titan" rumor summary - GIGAZINE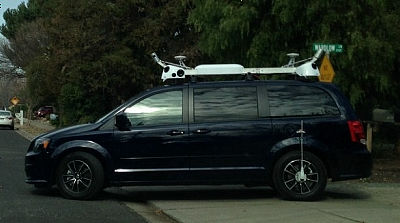 Apple's official announcement on "vehicles" is as follows, "Apple is driving cars all over the world to gather the necessary information to improve Apple map, It was revealed that it is a car aimed at developing a map application.




Also, after swearing that "Apple promises to protect privacy in collecting data," he said, "We will blur the person's face, license plate, etc. before shooting images, before publishing." He also emphasized consideration for privacy. From the account of this privacy consideration, you can imagine a service using image images and you can expect to have the familiar Street View function on Google Maps.




Apple also announced that it will run data collection vehicles for maps from 15th to 30th June 2015, and clearly states each region of Ireland, the United Kingdom (England) and the United States where the place of implementation runs. It is clear that Apple's map data collection vehicle will appear in countries other than the United States.